Advocacy & Adventure Alliance Grants
Back
POW Alliance Members have dedicated a lot of time and work over the years to climate advocacy in order to protect our outdoor playgrounds. Now it's our turn to give back to them. The Advocacy & Adventure Alliance Grants program supports films, events, journalism, research, grassroots campaigns, workshops and adventure for our Alliance Members. These grants coupled with their passion for the outdoors will support their efforts to protect the places we live and love from the threat of climate change. We're stoked to announce 2022 Advocacy & Adventure Alliance Grant recipients and their projects, and even more stoked to see the finished products next year.
Round 2 Recipients
Phil Henderson – Full Circle Everest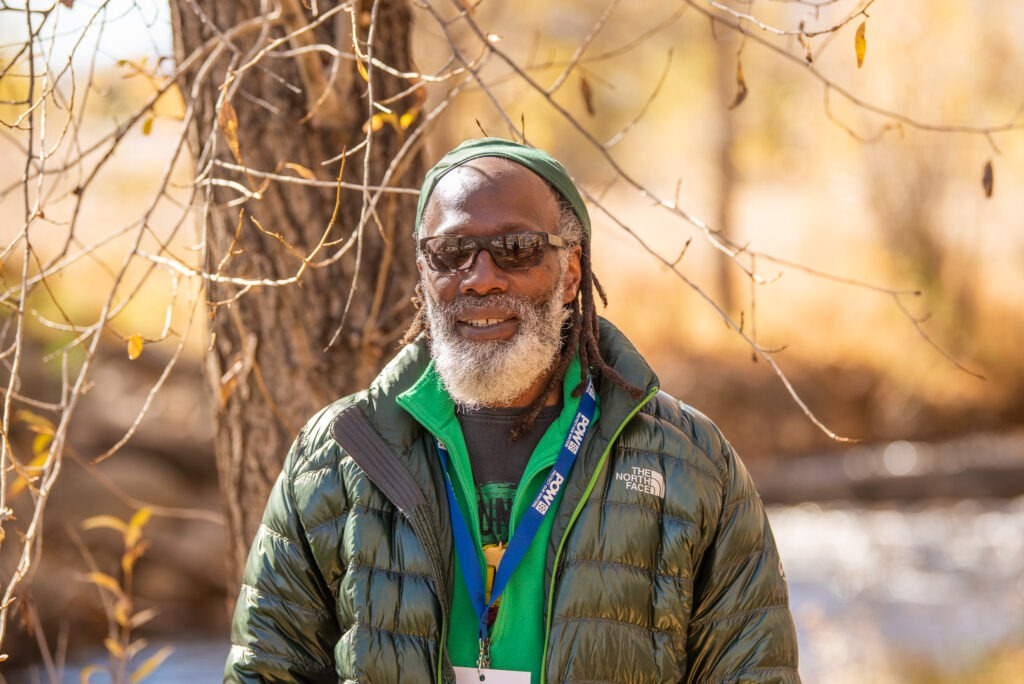 About Phil: California native, climber and POW Athlete Alliance Member, Phil Henderson, has worked in the outdoor industry for nearly three decades. He worked for the National Outdoor Leadership School (NOLS) for over 20 years and in 2013 became the second African American to summit Denali. His passion for outdoor recreation, education and climbing has provided him with opportunities to travel, climb and ski around the world. Over the past two and a half decades he has spent many hours volunteering for several youth programs in the United States, exposing young people from around the country to our natural environment. Additionally, he has been instrumental in teaching technical skills training to guides and porters around the world in Nepal, Kenya and Tanzania.
About the Project: In 2022, the Full Circle Everest group of climbers will make history as the first all Black team to attempt to summit the highest mountain on earth. The Full Circle Everest Team represents a zenith in generational perseverance. This expedition will showcase the tenacity and strength of these climbers, and highlight the barriers that continue to exist for Black communities in accessing the outdoors. This historic attempt will inspire the next generation of outdoor enthusiasts, educators, leaders, and mountaineers of color to continue chasing their personal summits.
---
Kit Delauriers – The Last Great Expanse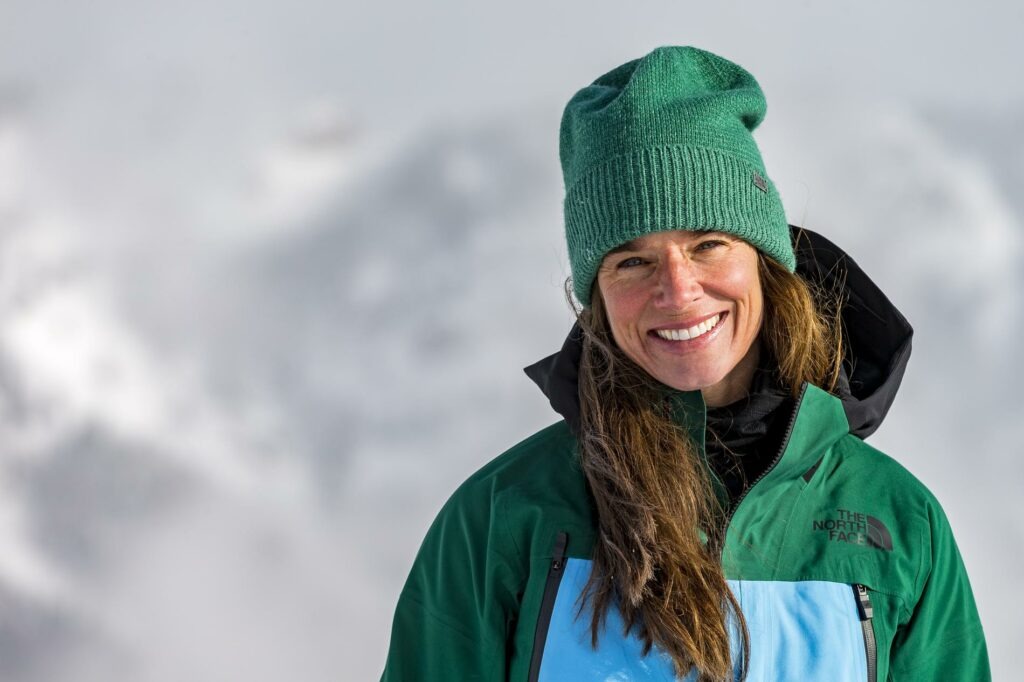 About Kit: Kit Deslauriers is a professional ski mountaineer, long time member of the POW Ski Alliance and 18 year member of The North Face Global Athlete Team. After becoming the first person to ski the Seven Summits (2006), Kit became a mother to two daughters and re-engaged into expedition skiing. Her primary focus is on the Arctic National Wildlife Refuge in Northeast Alaska where she has made first ski descents of some of the highest peaks as well as contributed to glacier and peak mapping projects. Kit has served on the board of Directors for Alaska Wilderness League as a part of her dedication to protecting that landscape from oil and gas drilling. Kit's home is in Teton Village, Wyoming, where she regularly skis the Tetons and is the first woman to solo ski the Grand Teton as well as Gannett Peak, the highest in Wyoming.

About the Project: The Last Great Expanse is a two-part expedition with Stage One beginning in late April 2022 where the team will ski self-supported across a portion of Alaska's Coastal Plain currently planned for seismic oil and gas exploration. The team will conduct snow depth measurements in a citizen science based approach to help determine if actual snow depths are in the range cited as acceptable for oil exploration by BLM in their Record of Decision. Kit and POW Athlete Alliance Member, Hilaree Nelson's, previous travels on snow across the Coastal Plain have informed their hypothesis that the snow depths they find will not meet the stated minimum of either a nine inch average, or three inches over the highest tussocks. Stage Two will be comprised of the team skiing north into the Romanzof Mountains to Mt. Hubley, the second highest mountain in the Brooks Range. On previous expeditions, Kit and Hilaree have completed ski descents of the first, third, fourth and fifth highest mountains in the Range. During this Last Great Expanse Expedition, they plan to make a first ski descent of Mt. Hubley by becoming the first persons to ski the five highest mountains in the Brooks Range/U.S. Arctic.
---
Jonnah Perkins – Backyard Stories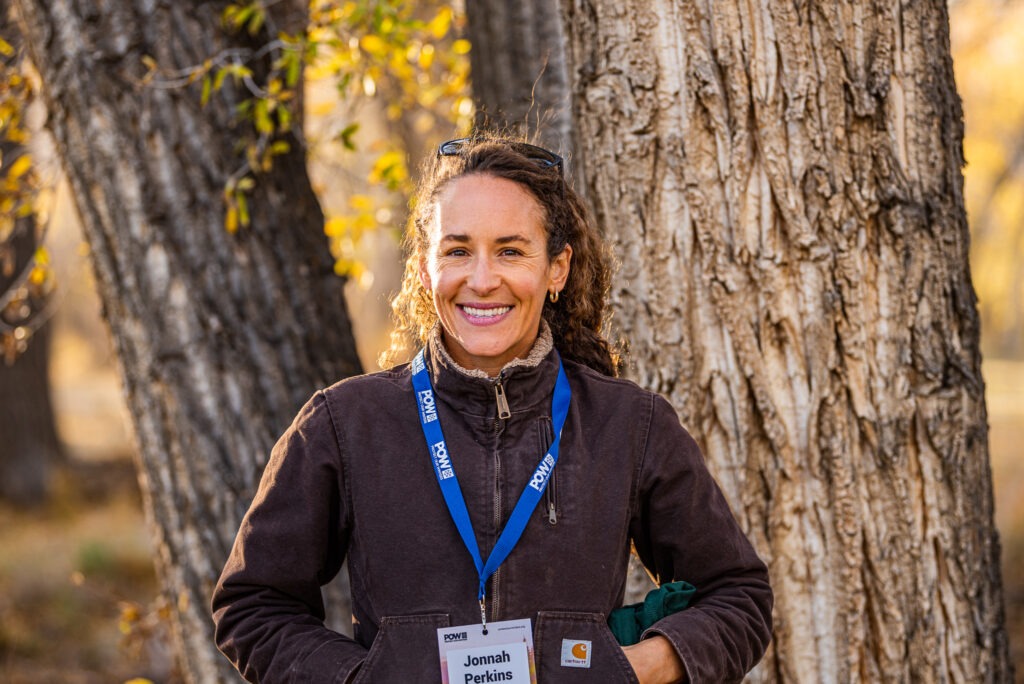 About Jonnah: POW Trail Athlete, writer, producer, photographer and farmer, Jonnah Perkins, is based in southwest Wisconsin. She found trail running after the birth of her first child and was soon podiuming ultra-distance races across the country. After over a decade working in agriculture at her family's CSA farm and producing organic potato seeds, she has gained access and insight into the power of food and the reverence for our landscapes to shape movements, cultures and ecological solutions. Jonnah's work focuses on the intersection of food, agriculture, climate change, adventure and conservation for publications and organizations including Patagonia, Beside, Whalebone, Outside TV, Trail Runner, Civil Eats, HIHEYHELLO, The Drake, Savory Institute and USDA. When she's not on the farm, you'll find Jonnah exploring on foot and reporting stories in the field where natural resource management and food systems collide.
About the Project: The Backyard Stories series follows five athlete and athlete-farmers on an adventure on their home trails to learn why their landscape is meaningful to them and what ecological threats it faces. Trail Runner Magazine will feature this collection of stories through an audio dispatch, written story and photography created by Jonnah. Through vulnerable narratives of those stewarding and protecting our wild and cultivated lands, we learn how we can all have a closer relationship with our home playgrounds while generating momentum for national and global action in the fight against climate change.
---
Vanessa Chavarriga – Comida de la Vida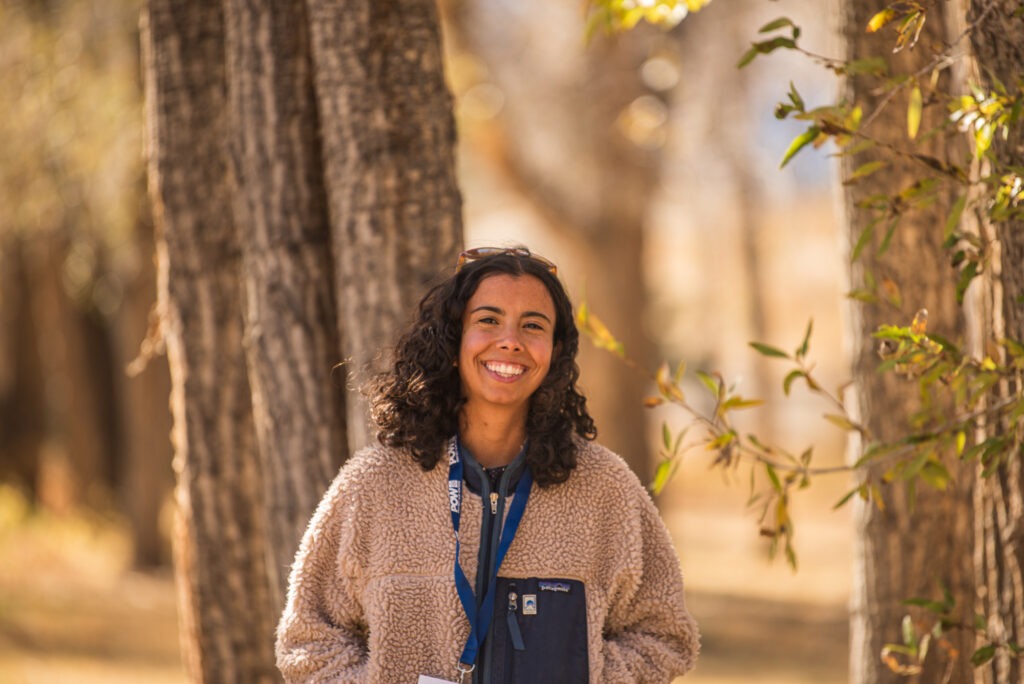 About Vanessa: Vanessa is an environmental sociologist and Colombiana who focuses on the intersection of people and nature. As an immigrant and woman of color herself, she recognizes the systemic barriers that purposefully keep BIPOC out of outdoor spaces. Vanessa did not grow up with access to the outdoors. She is now able to experience outdoor activities and feel a sense of freedom she had been searching for a long time. Now, taking up space in the outdoor community feels revolutionary. Vanessa's favorite activities are trail running, mountaineering, skiing, foraging, and swimming in really cold lakes. She speaks up against systemic racism, colorism, anti-Blackness and anti-Indigeneity in the Latinx community and beyond. She is involved with multiple environmental sociology projects including food sovereignty, education and decolonization and grizzly bear coexistence.

About the Project: The United States has become a land of many cultures, peoples and ways of life. We have become a mesh of beautiful peoples and yet we sometimes forget to celebrate our differences, instead choosing to act the same, dress the same and sometimes even eat the same. Inside every niche, every industry, the same conversations, same clothing and same food seem to be endless. In this short film, Vanessa will explore what it is to celebrate what sets you apart, to find success in small moments of joy and to honor your culture. The film will also embody how she brings her culture into everything she does by showcasing her personal story of immigration, activism, science and love for outdoor sports.
---
Kurt Refsnider – Restoring Tahoe Trails: Post-Caldor Fire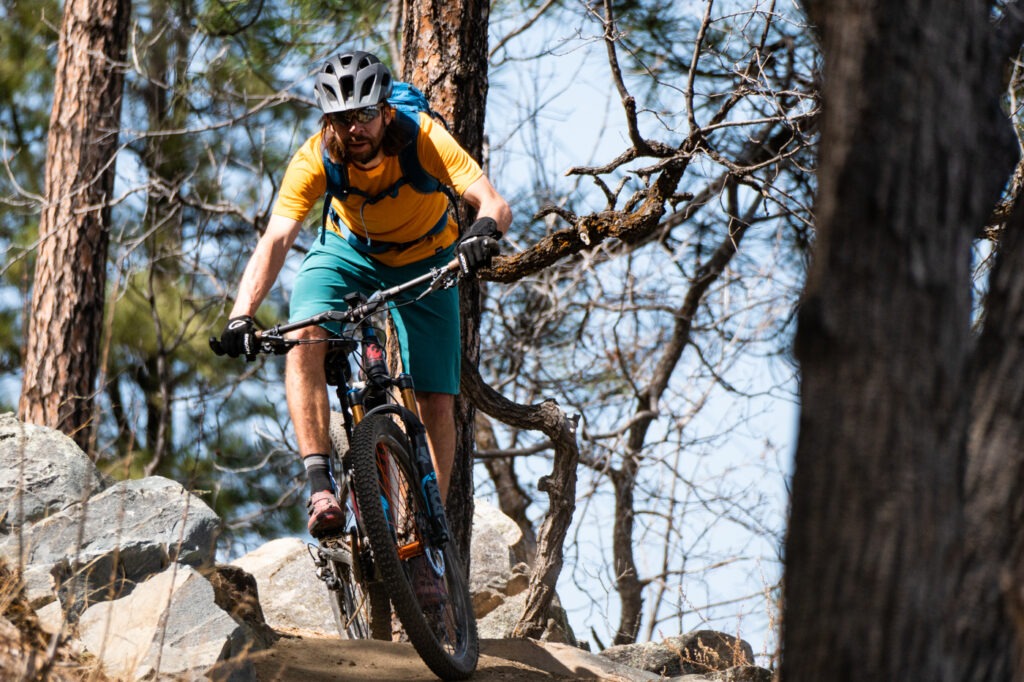 About Kurt: Kurt Refsnider is among the most accomplished ultra endurance mountain bikers in the world. He has won and/or set records in each of the most prestigious ultra races in the U.S. over the past decade, including events held on singletrack, snow and gravel. He's also a professional cycling coach and served as the Founding Executive Director of the Bike-packing Roots 501(c)(3) non-profit, an organization dedicated to supporting and advocating for the bike-packing community and the places they ride. Kurt has an academic background, holding a Ph.D. in geology with expertise in landscape evolution, glacial geology, and climate change and he was on the faculty of Prescott College for six years. Kurt lives in Prescott, Arizona, where hotter summers and drier winters are gradually destroying the ponderosa pine forests through drought stress and wildfires. As a professional athlete, Kurt is eager to guide others to understand the value and history of wild places and public lands and that for endurance athletes, these places can be a powerful source of inspiration.

About the Project: In September 2020, the Caldor Fire burned 222,000 acres of the South Lake Tahoe area, including 35 miles of mountain bike trails and parts of the iconic "Rose to Toads" and "Lake Trail" long-distance mountain bike routes. This project involves (1) organizing a trail work weekend to restore one section of burned trail, (2) a speaking event to bring the mountain bike and broader trails community together around sustainable trails/recreation and climate action and (3) a short film project to document the impacts of the fire on the trail community and highlight the restoration challenges that Tahoe Area Mountain Bike Alliance (TAMBA) faces. Kurt will use the film to raise awareness and support for TAMBA's forthcoming efforts in restoring trails to their former world-class status and how climate impacts like this force trail organizations to focus on rebuilding "old" trails rather than creating more miles of "new" trails. As members of the POW Athlete Alliance, he will use the film as an avenue to help mountain bikers connect the importance of taking global climate action to address the threats faced by the western United States' mountain biking resources and the ever-increasing value and role of trail organizations in stewarding trails in a changing climate and landscape.
---
Len Necefer – Get Out The Vote with Sonoran Avalanche Center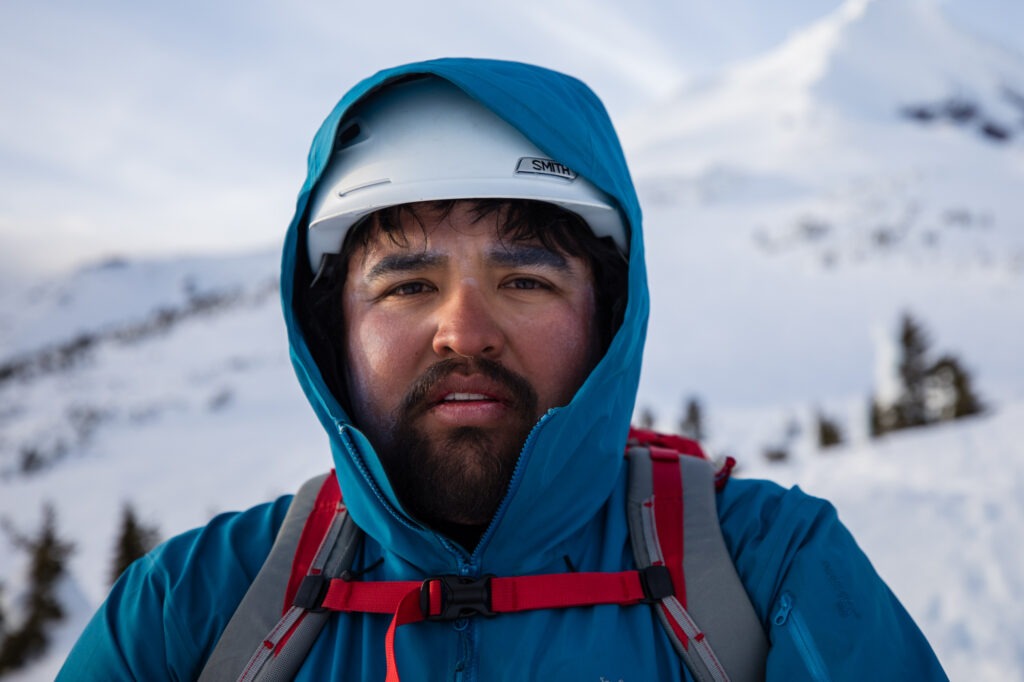 About Len: Dr. Len Necefer, Ph.D. is the CEO & Founder of NativesOutdoors – a native owned outdoor media, apparel, and consulting company. Previous to this role Len has worked for the U.S. Department of Energy and most recently the University of Arizona. The mission of NativesOutdoors is simple: they are in business to empower indigenous communities through our products and storytelling for a sustainable world. Their films and stories have been featured in over 50 film festivals globally and multiple national news outlets.
About the Project: What does an avalanche center do when the snow is gone forever? Make memes and get out the vote for climate. For decades Mt. Lemmon, located near Tucson, Arizona, has held the title of the southernmost ski resort in North America. You can see Mexico from the top of its only lift. Mt. Lemmon's astonishing four weeks of the West's finest corn skiing has deteriorated over the decades due to a warming climate. Now it's a miracle if the mountain opens at all. The Sonoran Avalanche Center was born from the ashes of the burnt sticks of P-Tex and the Saguaros of Mt. Lemmon following a devastating wildfire in 2020. There's never been enough snow to give a meaningful forecast and that will most likely continue to be the case in the future. Instead the Sonoran Avalanche Center's role is to motivate people in northern latitudes to get out to vote for climate. For 2022 the Sonoran Avalanche Center will leverage its meme armada to create compelling and engaging content to get people to vote in the midterm elections.
---
Round 1 Recipients
Mike Douglas — Sam & Me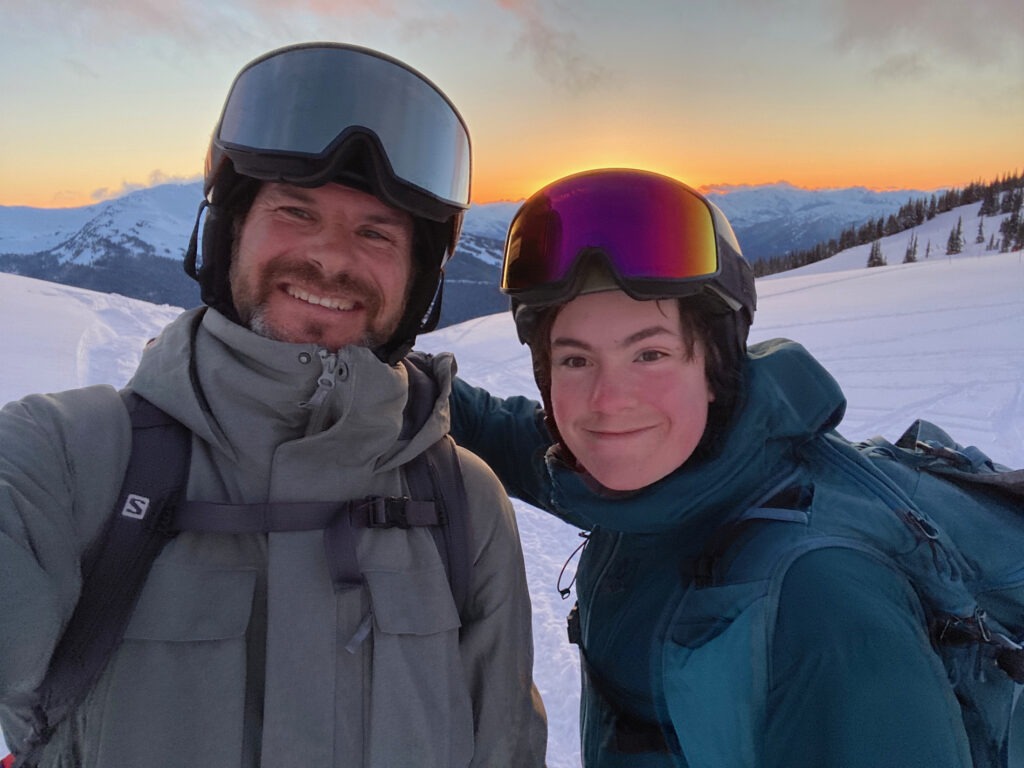 About Mike: Mike Douglas is a professional skier, filmmaker and the board chair for POW Canada. Mike Douglas has been called one of the 10 most influential freeskiers of all time. He, along with the members of the New Canadian Air Force, pioneered modern freestyle skiing and developed the first high-performance twin tip ski with Salomon back in 1997. His company, Switchback Entertainment, produces documentary adventure films and the web series, Salomon TV.
About the Project: At 13 years old, Sam Tierney's climate anxiety was so bad he was having trouble sleeping at night. In an attempt to ease his stress, Sam sent a letter to pro skier and POW ambassador, Mike Douglas, asking him for advice. As their friendship deepened, Mike suggested they try to ski together once a week to talk about climate, skiing and life. The film follows these two through a winter as Mike tries to pass on to Sam the lessons he's learned through a life on snow.
---
Connor Ryan — Spirit of the Peaks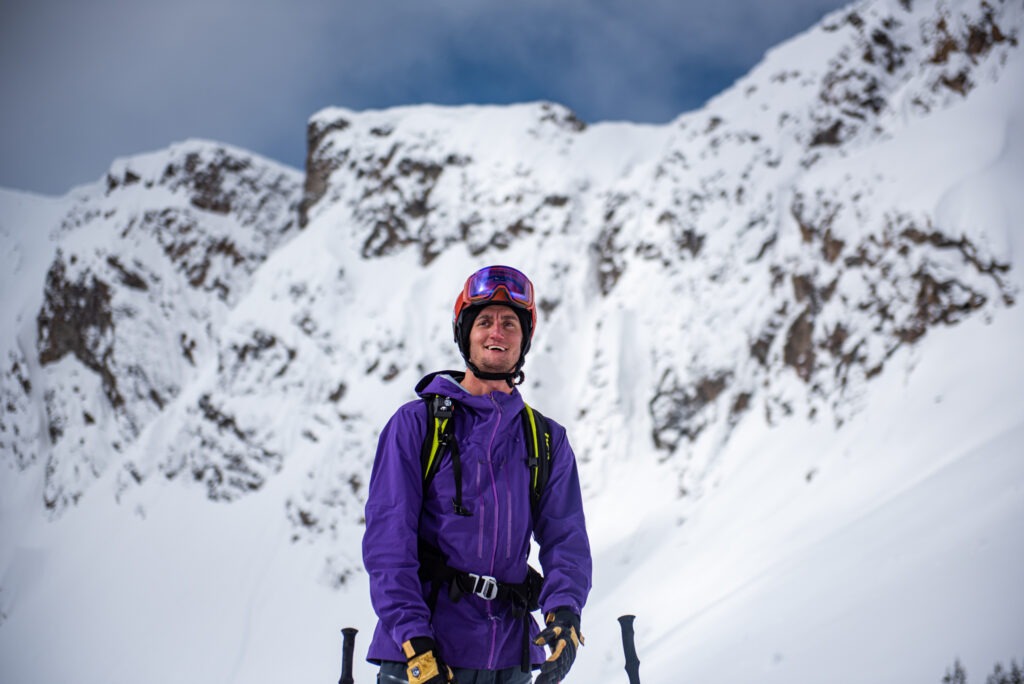 About Connor: A proud Lakota, Connor, was born and raised in Colorado. He learned to love skiing powder at a young age, but lost touch with the sport in his teens as he struggled to overcome the financial barriers to skiing. In his early twenties, he returned to the mountains, and skiing consumed his identity. As a strong voice for Indigenous rights and environmental conservation, Connor's a dedicated storyteller with an innate ability to interweave traditional principles with modern issues as they relate to mountain culture and beyond.
About the Project: Spirit of the Peaks is a film following the journey of Lakota skier, Connor Ryan. When The Spirit of the Peaks summon Connor, he is charged with combatting the harsh realities of colonization and climate change as he seeks to restore bonds between people and the places that make them whole. The goal of the project is to alter the culture of skiing in order to instill a culture of reciprocity between people and place. This will be measured by participation in our film tour and participation with the follow-up educational curriculum on recreation on Native land released by REI, both in-store and online.
---
Dillon Osleger — Beetles & Bikes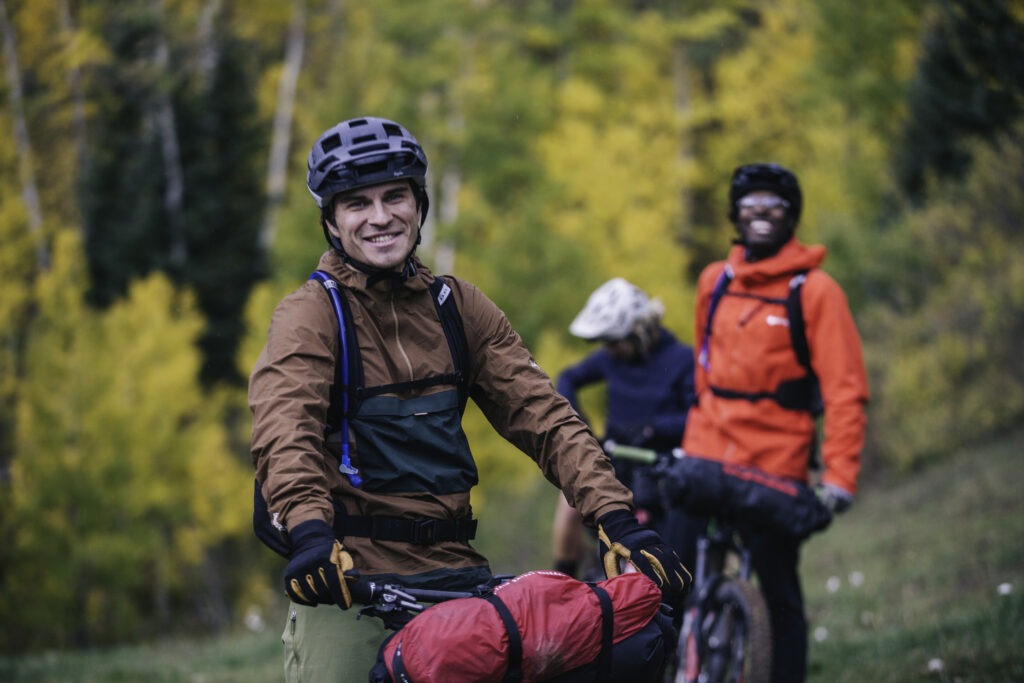 About Dillon: Dillon is an earth scientist, trail steward, and professional cyclist working to connect the outdoor recreation community with the intricacies of, and threats to, landscapes. Dillon works at local, state and federal levels to influence policy around public lands, equitable access, and conservation. Beyond capital visits, Dillon heads the stewardship of over 250 miles of trail in the central coast of California and over 150 miles of trail in the Truckee Tahoe region.
About the Project: Travel along any high elevation trail in Western North America and you are bound to encounter three things: pines with orange needles, trees fallen across the trail, and evidence of wildfires. The first is beautiful in its own way, the second can be a nuisance, and the third can completely change the character of a trail. All three are symptoms of climate change. While we can all relate to these factors, few recognize them all as the result of a beetle. The pine bark beetle is prolific throughout the Rockies, Sierra, and Cascades and recently has a growing (and soon to be historic) relationship with high elevation forests. By linking up with the Mountain Studies Institute (MSI), the NPS scientists studying beetle and pine relationships, and the organizations at the forefront of trails and advocacy in California, we can tell a story of interconnectedness, climate, and cycling.
---
Dakota Jones — Footprints Running Camp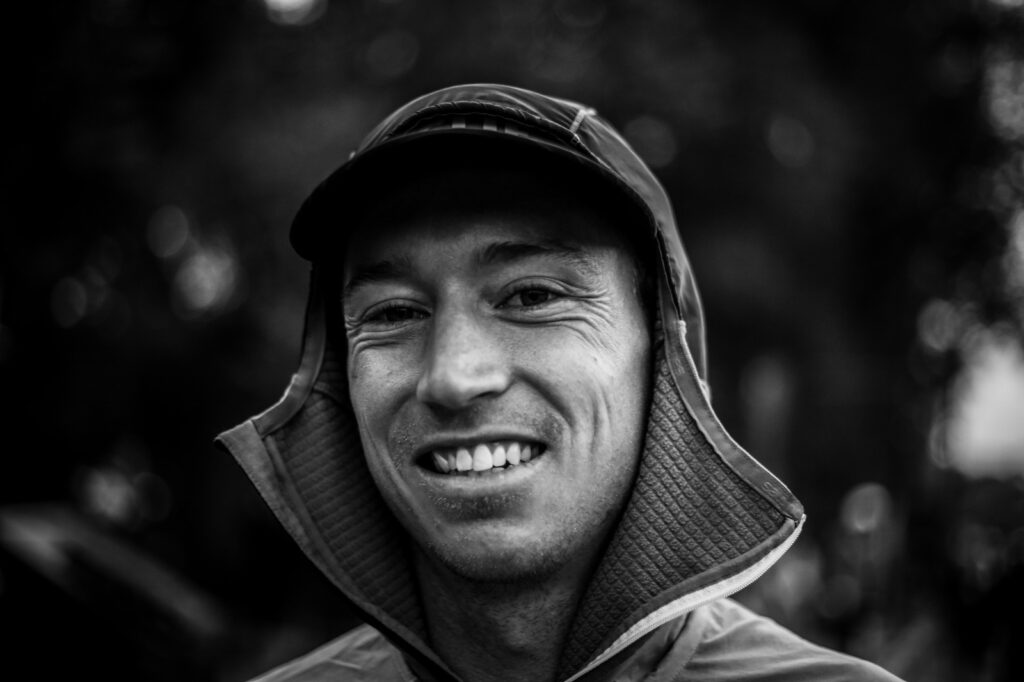 About Dakota: A trail-runner from Durango, Colorado, Dakota's career priority is to use his role as an athlete to advance a climate-friendly world. He began by running ultramarathons in high school, and quickly worked his way up to running 50- and 100-mile races around the country. In addition to continuing to compete, Dakota is also now a full-time engineering student, working to develop skills to help him become a better climate educator and activist. Dakota is the founder of Footprints Camp, bringing together runners from all over the world to take action on climate.
About the Project: Footprints Running Camp is using trail running to develop leaders to take action for environmental and social justice. Each camper applies by presenting a problem in their community that they want to fix, and is invited to spend a week in the San Juan mountains of southwest Colorado learning from experts in environmental science, public policy, and non-profit management. Camp members run in the mountains each morning and spend the afternoons learning from the experts and working on individual projects with the help of a variety of resources, including a mentor who is paired one-on-one with each camper. At the end of the week the campers will go home and put their projects into action.
---
Kait Boyle — A Changing Arizona Trail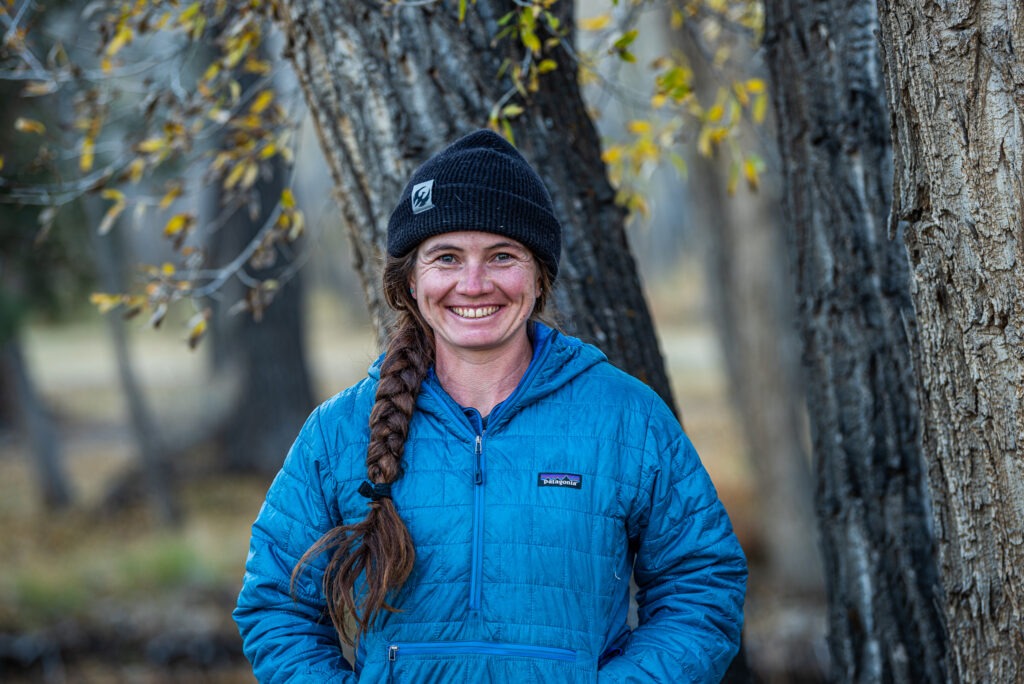 About Kait: Kait Boyle is a professional ultra-endurance mountain bike athlete. She is a World Champion and holds records in self-supported ultra-endurance races that rival the times of the top men. Along with Kurt Refsnider, she co-founded Bikepacking Roots, a nonprofit dedicated to advocating for bikepacking and the landscapes through which we ride. She has an M.A. in Environmental Education. As a professional athlete, Kait's passion and drive is to connect people to acting for the environment through inspired human powered experiences in wild places.

About the Project: On October 28, 2021 Kait will be starting the Arizona Trail 300 race, a self-supported mountain bike ultra from the Mexico/US border north to the Picketpost Trailhead. These 300 miles of the AZT are showing the impacts of a changing climate. The trail is made passable by water caches along the trail as water sources are becoming increasingly unreliable. The final, and one of the most iconic sections of the trail, burned in the Telegraph fire this past June that highlights the threats of fire to the southwest. The trail is most accessible by one of the fastest growing cities in the country – Phoenix – where water is already overallocated. After suffering a traumatic car accident at the end of 2018, the AZT 300 race this October will be Kait's return to multi-day ultra-racing. This story gives a compelling platform to speak about her experience on the AZT, the significance of that landscape and the threats it faces.
---
Griffin Post — Shredding for Cache
About Griffin: Born in Austria, raised in Idaho and residing in Jackson Wyoming, Griffin Post, has spent the better part of the last decade traveling the world in search of mountains to ski. Transgressing the boundary between athlete and writer, the two-time US Extreme Freeskiing champion has also written about his adventures in numerous outdoor publications.
About the Project: In 1937, Bradford Washburn and Bob Bates, made the first ascent of Mount Lucania in Canada's Yukon Territory before trekking 100 miles east to civilization. In order to cut weight to make the journey possible, they left a large gear cache on the Walsh Glacier, including Washburn's cherished 53lb f-8 aerial camera. They never came back for it, and it's never been found. It remains undetermined if there's film in the camera/cache, but given the clunky size of the negatives it's entirely possible that they left it. Notably, there are no photos from the time period in the Bradford Washburn archives. This expedition would seek to give context to climate change on an icecap that sees few visitors, let alone press, achieve several first ascents/descents in the Mount Lucacia area and, with much luck, locate his lost cache.
---
Dani Reyes-Acosta — Outlier: Trust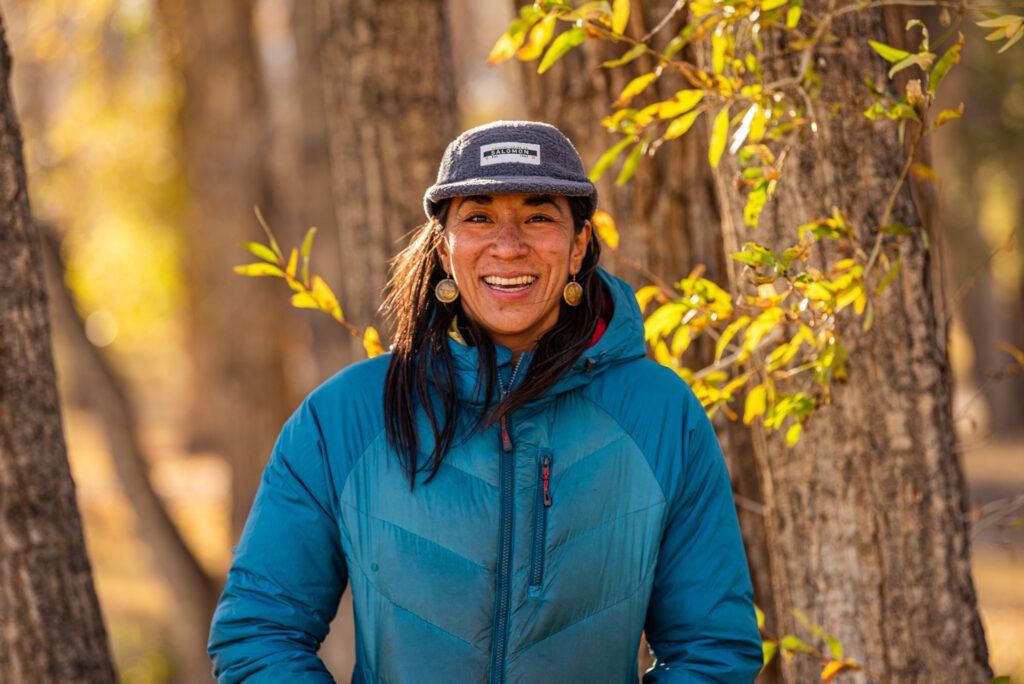 About Dani: Dani Reyes-Acosta is a professional adventure athlete, advocate, and storyteller who combines her deep love for all outdoor adventure with an Earth-first, inclusivity-informed approach to storytelling. A splitboarder, rock climber, trail runner, volunteer adaptive ski instructor and water woman. She has been featured in the Washington Post, Women on the Road, the Los Angeles Times and regional publications throughout the American West.
About the Project: Deep in the mountains, where the real conversations happen and athletes push themselves to their limits, Dani Reyes-Acosta and Lani Bruntz, reclaim what it means to be an outlier on a mission to explore the overlooked and celebrate the undervalued. This project will be co-directed by POW Alliance member, Faith E. Briggs, a creative producer and director passionate about sharing contemporary stories that widen the spectrum of representation and help us all see our own possibilities.
---
Rickey Gates — Rails to Trails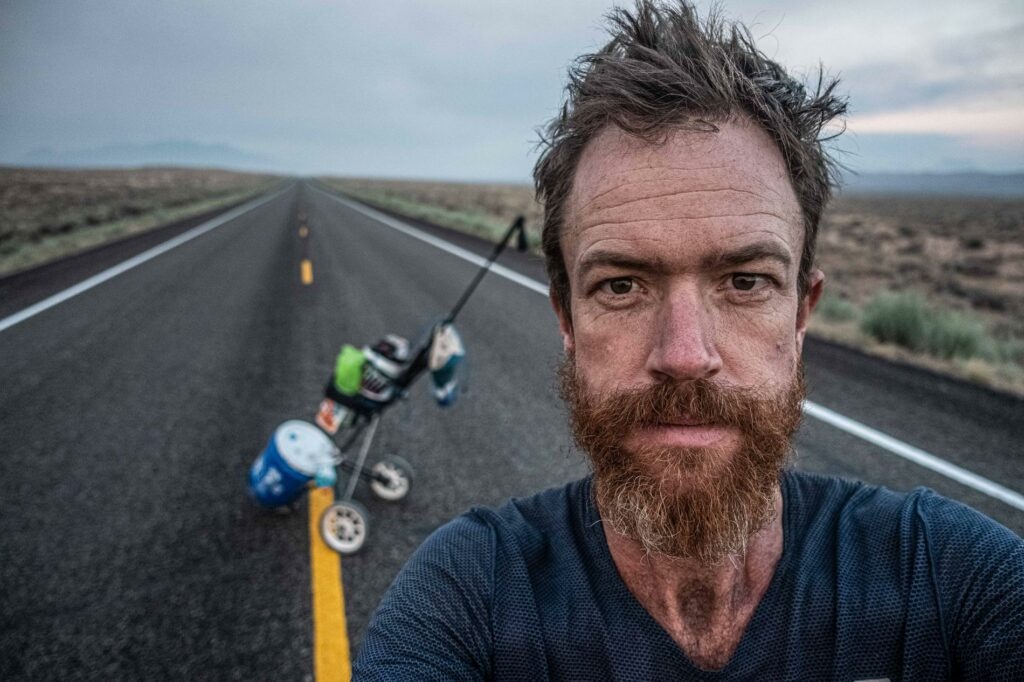 About Rickey: Rickey is a runner, writer and photographer based out of Santa Fe, New Mexico. His running career got its start in competitive mountain and trail running and has morphed into project-based runs that are aimed at understanding our lands and the culture that interacts with it. In 2017, Gates made an overland crossing of the US on foot and standup paddleboard, documenting the journey in his book, Cross Country. The following year, he ran the entirety of San Francisco – a 1,300-mile project that he called Every Single Street. He is currently halfway through running every street in Santa Fe.
About the Project: Both distance running and travel by train are timeless modes of transportation across vast distances and landscapes making them the perfect partnership for a 5,000-mile Amtrak rail trip around the western United States. By taking advantage of Amtrak's daily rail service on most Western routes Rickey Gates and his crew of three (one videographer and two running friends) will stop for 24-hours in four different locations to run the Grand Canyon, up and down Mount Shasta, across Glacier National Park and along the lakeshore outside of Chicago. As a long-time Amtrak passenger, Gates is familiar with the charm of train travel – the friendships made aboard, the landscapes through which the trains pass and the ease with which one can travel in the US without relying upon a car. This is a chance to rethink the great American road trip.
---