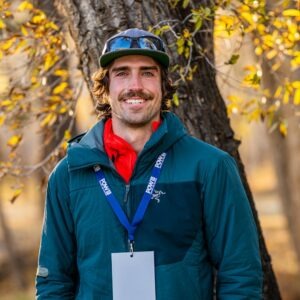 Jordan Cargill
Climber
Jordan was born and raised in the White Mountains of NH where early ventures into the forests and crags of New England left an indelible mark on his psyche. He has spent his professional and personal life recreating in the mountains and sharing those experiences with others. Jordan started skiing days after he could walk and hasn't left the mountains since. Through high school and college he diversified his interests to all mountain movement, from climbing to mountain biking and trail running.
He started his career in the outdoor industry at 12 as an adventure and natural science camp counselor. He now runs his own small mountain guide service, Mountain Shadow Adventures (MSA) based out of NH and is pursuing IFMGA certification. MSA curates custom programs in the Northeast, Northwest and internationally with a purposeful business model of DEI in the outdoors and climate change advocacy and education.
Jordan had his climate change "light bulb moment" while studying geology and skiing in Svalbard in 2015. The dramatic and tangible changes to the Arctic landscapes and ecosystems and the impacts of these changes on his community and society at large could not be ignored. He is galvanized and excited to help combat climate change and work towards solutions with the motivated and supportive POW community.