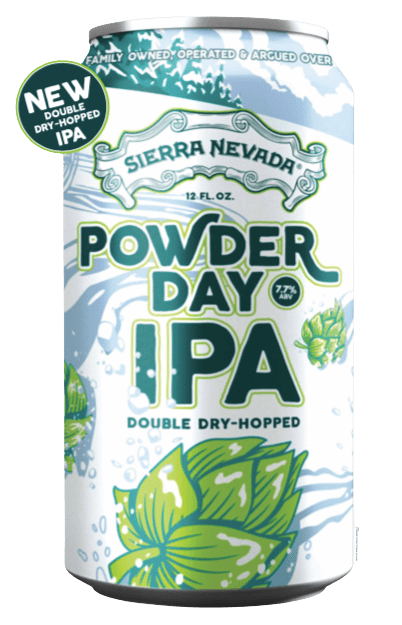 Sierra Nevada X POW
Sierra Nevada and POW are stoked to join forces and bring you the Powder Day IPA. Proceeds from the sale of this beer will help fund advocacy, outreach and advancement of non-partisan climate action policies in order to protect our outdoor playgrounds. 
Make a donation from February 1 – 22, 2022 and Sierra Nevada will double it up to $25,000. Now that's something to cheers about!
Powder Day is also the name of the rad event being held as the grand finale of Sierra Nevada's donation doubling drive. Join us on Powder Day, February 22, 2022, when we'll host free virtual film screenings and live ambassador Q&As. Stay tuned for more info on how to join.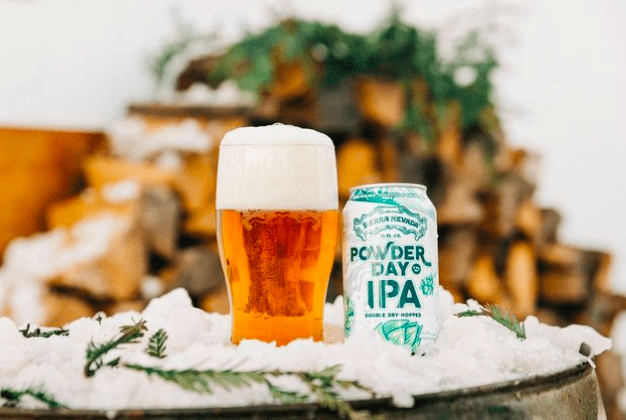 About the beer
Sierra Nevada started dry hopping, and it snowballed into a full on Powder Day. Double dry-hopped with notes of citrus, stone fruit, mango, melon and pineapple are piled high in a blizzard of lupulin powder. It's what inspired Sierra Nevada to help you double your donation to POW from February 1 – 22, 2022
All new members get exclusive apparel, access to premium digital content, discounts from POW's partners and more.
What is Protect Our Winters?