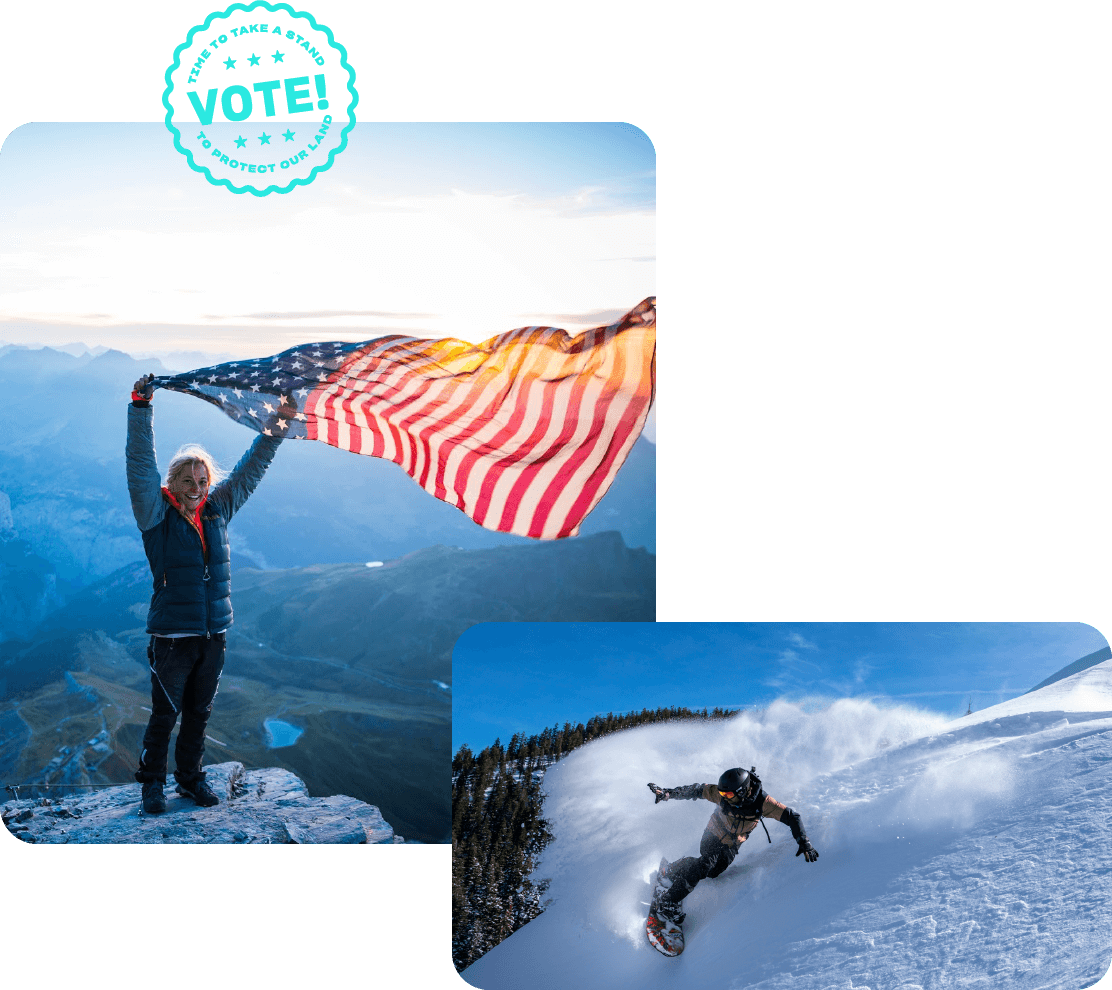 Action Over Apathy. Protect the Places you live and lifestyles you love by pledging to vote, checking your voter registration status and voting!
By clicking the "Get Started" button, I agree to receive no more than 5 texts per month from the Protect Our Winters to the mobile number I have provided in the above form. I understand that I am not required to provide my consent to receive text messages as a condition to participating in this program. Reply HELP for help, Reply STOP to unsubscribe. Message and data rates may apply.
Pledging to vote, making a plan, showing up to the polls or mailing your ballot—your action inspires others! Take 2 minutes to take a stand and preserve our land!
Join Team POW
Turn your passion into impact by helping us protect the places you live and lifestyles you love.
MIDTERMS MATTER
The science of elections, pledging and why your actions have impact.
POW Events
Join us at an upcoming POW event this summer!