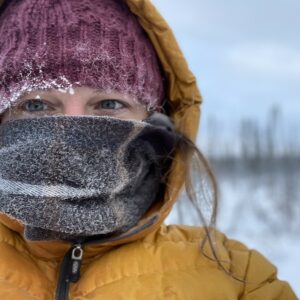 Dr. Jennifer Watts
Systems Ecology
Dr. Jennifer Watts is a research scientist at Woodwell Climate, a non-profit think tank in Massachusetts, and an affiliate professor at Montana State University. Her work focuses on ecosystem-climate interactions in the Northern Hemisphere, especially Arctic and mountain regions. Her research integrates field data, satellite remote sensing, and modeling to track ecosystem change and greenhouse gas exchange at landscape to regional levels.

Dr. Watts holds a PhD in Systems Ecology from the University of Montana, a MS in Land Rehabilitation from Montana State University, and a BS in Environmental Sciences from Montana State University.

Outside of the research lab, Dr. Watts is an avid downhill and backcountry skier. She also enjoys traveling across the Mountain West.