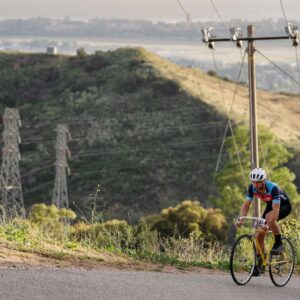 Rural Electric Co-op
Rural Electric Co-op
Here at POW, we're big fans of sourcing our power locally, which is why we're supporting the Rural Electric cooperatives (REC) initiative. Rural Electric cooperatives are non-profit electric utilities that are member-owned and were first created in the 1930s with the goal of providing energy to rural communities. Not only do you get to decide on where the power comes from and when, but you get to elect the people who run them.
These elections are important because the races typically receive a very low voter turnout and they have favored more traditional energy sources. As a member of a Rural Electric co-op you get one vote in a board of director election. That board then governs the cooperative and hires staff. If we elect officials who have a vision, not only can we source cleaner, cheaper energy, the co-op will also build clean energy jobs and solutions right in our own communities.
In 2023, POW's sister organization POW Action Fund worked with nine renewable energy champions from eight REC's in Colorado, Montana and Wyoming, including Mountain Park Electric, Empire Electric, Sangre de Cristo Electric Association, La Plata Electric Association, Holy Cross Electric, Lower Valley Electric, Missoula Electric Cooperative and Flathead Electric Cooperative. As a result, these REC campaigns proved themselves effective with four of POW Action Fund's endorsed candidates winning their elections, including Jeff Fiedler from Sangre de Cristo Electric Association, David Luschen from La Plata Electric Association, Max Moran from Lower Valley Energy and Alex DeGolia from Holy Cross Electric.
We also want to extend a huge thank you to POW Alliance members, Sarah Sturm, Sarah MacGregor, Phil Henderson and Nate Bender for encouraging turnout to vote in local co-op elections within their own communities. With their help we were able to create ads and activations designed to elect candidates who support a rapid transition to clean energy. 
Learn More