The Future of Solar in Utah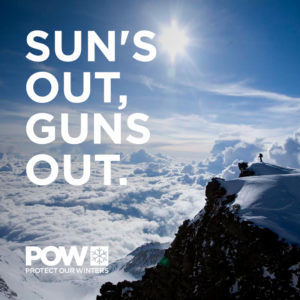 On Wednesday, Utah's Public Service Commission will host a public hearing on the future of solar power in the state. We're asking you to drop in and flex your political muscle!
WHEN: Wednesday, August 9, 2017 at 2:00pm (Arrive by 6:30pm to have the opportunity to speak!)
WHERE: Heber M. Wells Building, 160 East 300 South, Salt Lake City, Hearing Room 403
Here's the deal. Last fall, utility Rocky Mountain Power proposed to increase rates for rooftop solar customers. Essentially, they want to do away with net-metering, which is the nifty billing mechanism where you receive fair credit for the excess energy you produce on your panels and sell back to the grid. We're not down with this. Back in 2015, Nevada did away with net-metering and killed its solar industry overnight. It was a disaster– so much so that their governor actually reinstated net-metering this year at the will of the people. We should be growing our clean energy economy, not crushing it.
So, on August 9, the Utah Public Service Commission will hold a long awaited public hearing on Rocky Mountain Power's proposal. We're asking you to drop in and remind these officials that we need more clean energy (not less) to combat climate change and ensure a future of snow winters.des
Want a little more information? First, check out these two published pieces from POW Riders Alliance Members on why Utah should be pro solar: Olympic skier Ted Ligety's op-ed and professional snowboarder Forrest Shearer's op-ed. Then, our friends at Utah Clean Energy will walk you through the issue. Learn more here.
At POW, we believe in transitioning to a clean energy economy by investing in solar energy. Why? Check out our policy agenda to study up!