Meg Haywood-Sullivan recaps the Harvard University Youth C-Change Summit
Back
Photos courtesy of Harvard T.H. Chan School of Public Health
Meg Haywood-Sullivan is a professional photographer, environmentalist and long-time POW Creative Alliance member. She splits her time between photographing campaigns with brands and pushing for environmental stories through editorial features and her social platforms. She also is currently working toward a master's degree in sustainability at Harvard University. Her education combined with her background landed her the opportunity to participate as a panelist at Harvard's Youth C-Change Summit where she talked about climate and helped inspire the younger generation to get involved. We caught up with her to chat about her experience.
---
Can you give a brief background on yourself and how you got involved with POW for the POW audience who may not know you yet?
My name is Meg. I'm a sustainability strategist, photographer and POW Creative Alliance ambassador. I've been working in the snowboard industry and with the POW family for over 10 years now. When I'm not working at the intersection of creativity and science, I am chipping away at my master's degree at Harvard. Little known fact, I launched POW's Instagram account back in the day.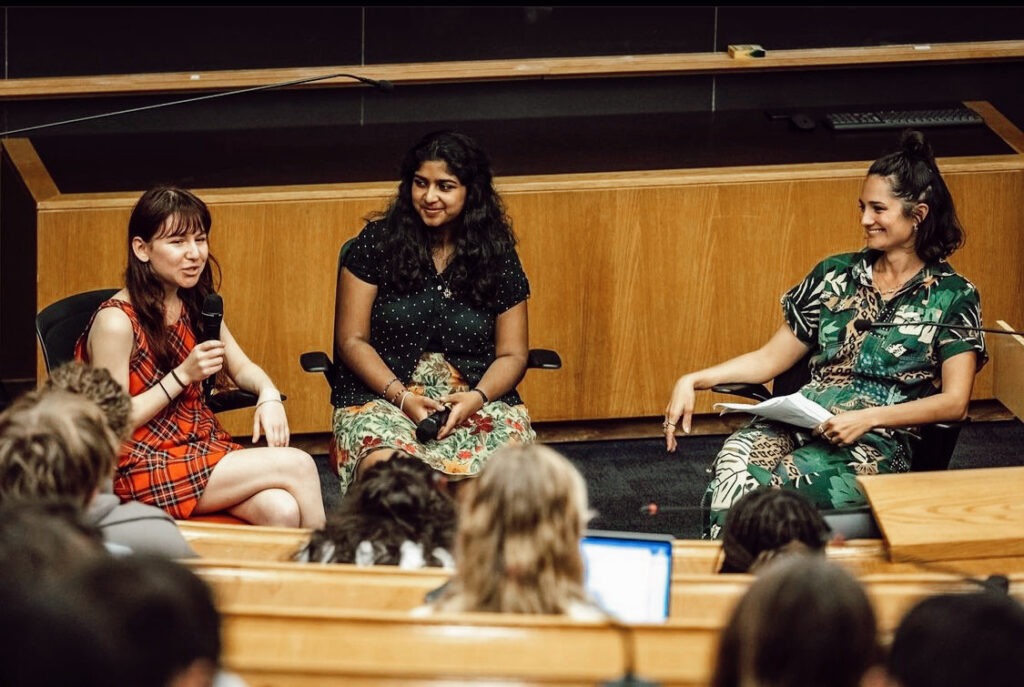 Can you talk about what the Harvard C-Change Youth Summit is all about and who was in attendance?
I had the pleasure of speaking as a keynote during Harvard School of Public Health's Youth Summit. The event gathered some of the most impactful young activists in the world to teach rising freshmen and advise faculty on the importance of science communication.
Why do you think it's important to reach the younger generation to educate and get them involved in climate advocacy?
To be honest, I have a lot of hope for the next generation of American voters, activists and leaders. Young people are inheriting the problems created by the generations that came before them, but I am consistently blown away by their tenacity, drive and ingenuity. Education and optimism will continue to be essential tools in their toolkit as they navigate these uncharted waters of decarbonization and environmental justice.
What were the key messages being talked about at the Summit?
Topics we covered: university divesting, burnout, grassroots activism and climate optimism.
What was the most inspiring or impactful part of your experience at the Summit?
The most memorable moment was at our last panel of the Summit. What started out as a typical panel discussion of climate activists morphed into a roundtable discussion with students peppering us with questions for advice. It was so inspiring to see this cross-generational moment ignite the fire of climate advocacy in these young students. The whole auditorium was vibrating!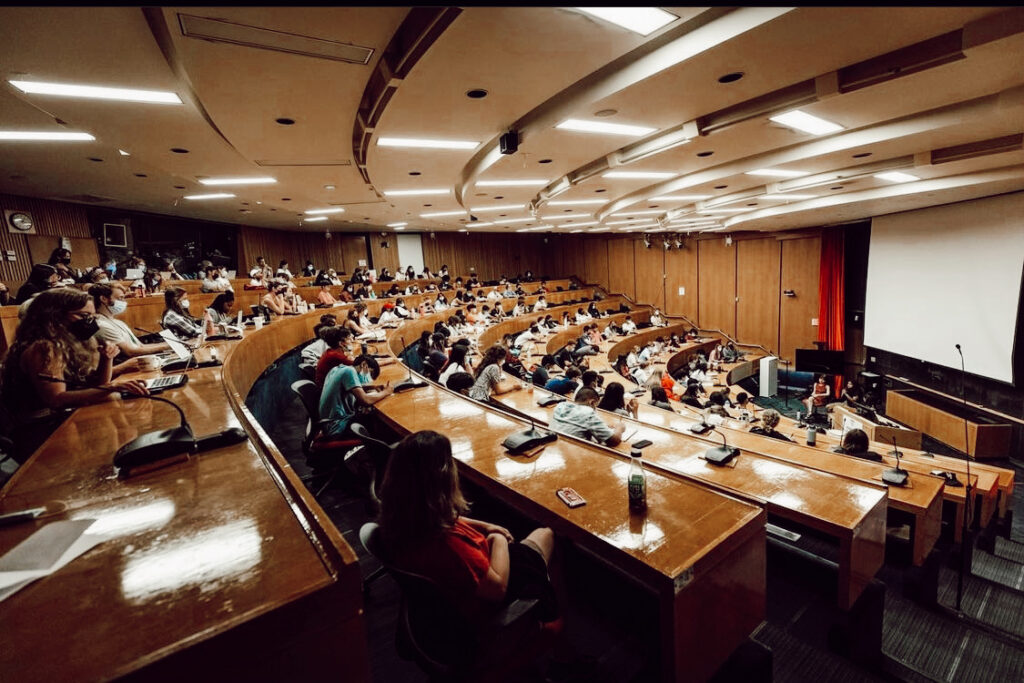 How do you use your personal platform to inspire others to get involved in climate advocacy?
Activism works. Hard stop. Before embarking on a career in environmental service 10-plus years ago, I never envisioned myself working daily with world leaders, activists and corporations to fight for climate action and policy change. Oftentimes it feels like yelling into an echo chamber where talking outshines true action…
But over the years I realized that to create systemic change there needs to be constant boots on the ground from both grassroots activism and government action. Our voices count, but we need to use them!
For those who may not know where to start, how would you encourage them to get involved with climate advocacy work?
First, get involved with POW! DM your favorite climate voices, reach out to folks on LinkedIn, attend protests and organize around important local issues. The little steps you make today will snowball into greater action. And remember, climate advocacy doesn't have to be perfect, so don't let that hold you back from getting out there. There is an incredible global community in this movement, and we are happy you are part of it with us.
---