POW Heads to Outdoor Retailer
"There is a real hunger from your employees and from your customers to see companies and their leaders take action and stand up for what they believe in and not just leave it to others." – Sally Jewell, former Secretary of the Interior
Before walking into the Salt Palace Convention Center for the last time that it will host Outdoor Retailer last week, we headed across the street for what would be the best way we could imagine kicking off the trade show. Sally Jewell, former Secretary of the Interior, was fresh off a six-month road trip across the country visiting our national parks and monuments (the ones she worked so hard to protect) with her husband, and was the perfect person to give the opening keynote address.
In a time when much of the outdoor industry is finding and activating its voice in the fight to protect our public lands and the health of our environment, Secretary Jewell's first public address since leaving her post in Washington D.C. was more of a rallying call than anything. Knowing the audience so well given her past experience as CEO of REI, she elicited multiple standing ovations in a standing-room only conference hall.
Because we can't put it into words better than she did, you can read/hear more about Secretary Jewell's address to the industry here.
The rest of the week went by in its typical fashion — blurred. But as always, it left us grateful for this incredible industry and community we're fortunate to be a part of and the people who quite literally have our backs and make it possible to do what we do. Here are some quick highlights:
The North Face's Public Lands Salon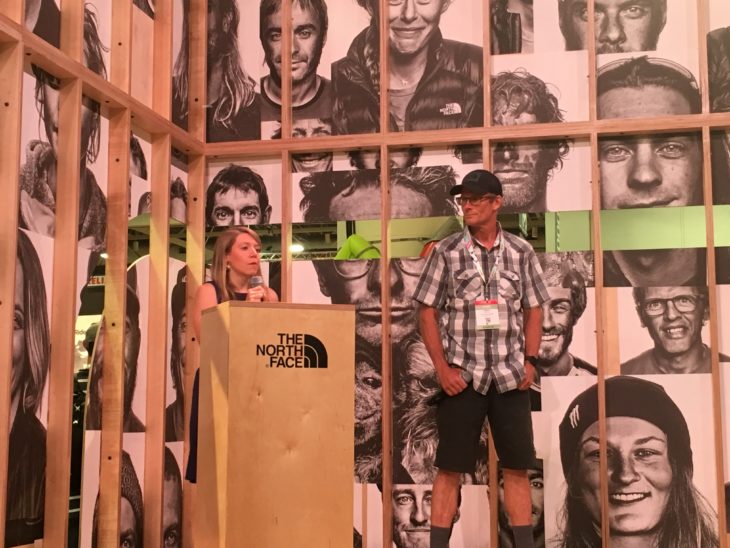 On Friday morning, POW Advocacy Manager Lindsay Bourgoine gave a talk at The North Face's Public Lands Salon with world-class mountaineer and POW Board Member Conrad Anker. The talk covered the intersection of climate change and public lands, discussing energy extraction and how our public lands are being impacted by climate change. Moral of the story– if you care about public lands for recreation and access, you should care EVEN MORE because they can mitigate climate change, too.
Catching up with POW Riders Alliance members!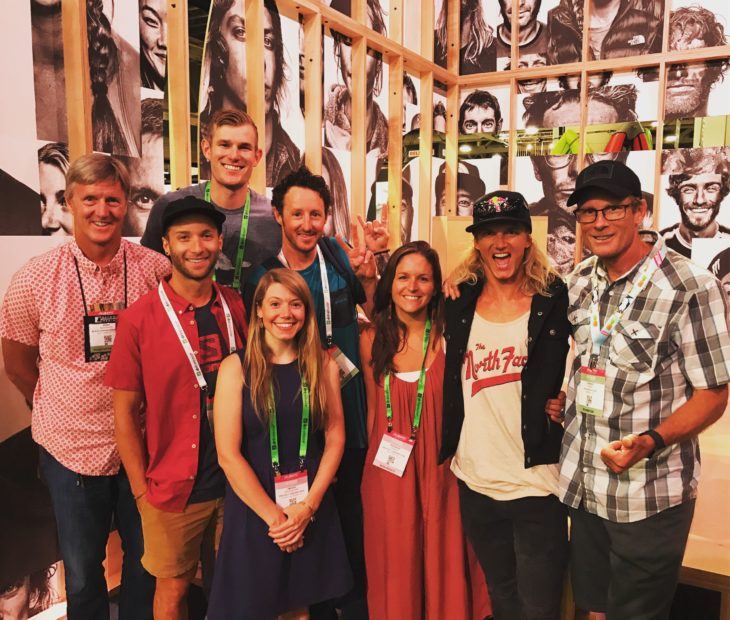 We love any excuse to catch up with our Riders Alliance pros and had the opportunity to do so in abundance at this year's trade show. A special shout out to Eric Larsen for hosting a POW fundraiser with his sponsor Granite Gear and signing/selling copies of his book On Thin Ice. So good to see you and catch up Johnny, Angel, Ingrid, Forrest, Caroline, Brody, Eric, Conrad and Lynsey!
KEENFEST
Thanks for our friends at KEEN for getting everyone out of the conference hall to enjoy a great free show by The Head and the Heart!
Park City Pit Stops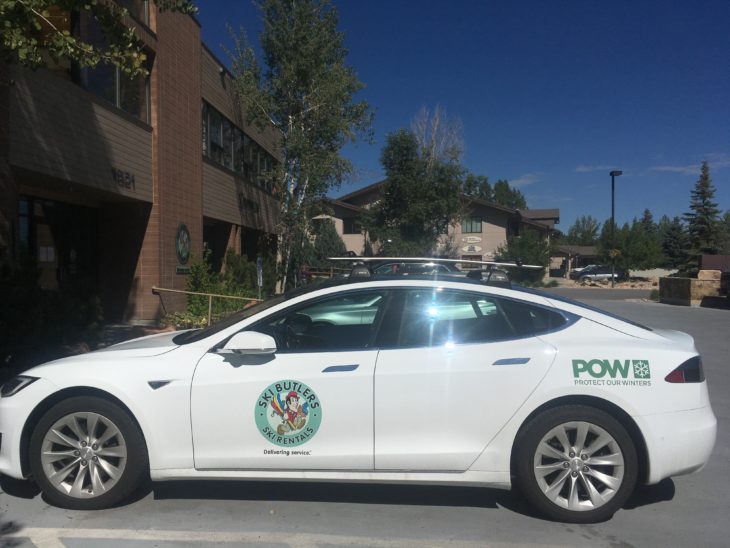 In an effort to make the most of our time in Utah, we escaped the trade show for a morning and headed up to Park City to check in with our friends and partners at POC and Ski Butlers. We even got to check out the fancy Ski Butlers custom-wrapped Tesla. Now we want one.
Mammut Photo Booth Fundraiser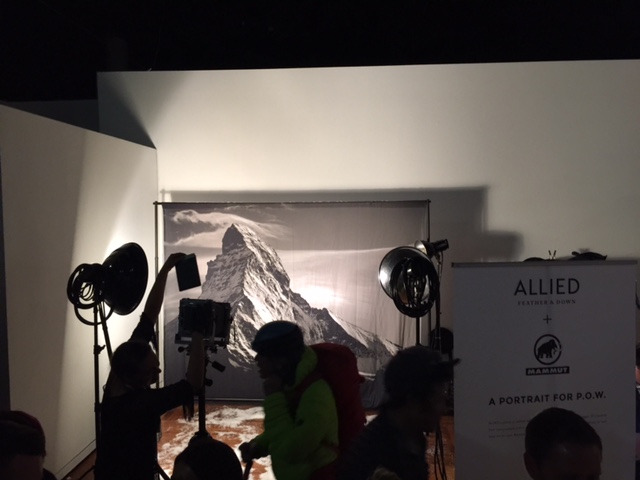 Always looking for new and creative ways to support us, our partners at Allied Feather Down had a photo booth set up at the Mammut booth where you could have old-school black and white photos taken for $35 with all donations coming back to POW. Thanks, Allied!
Fundraiser with Allied Feather Down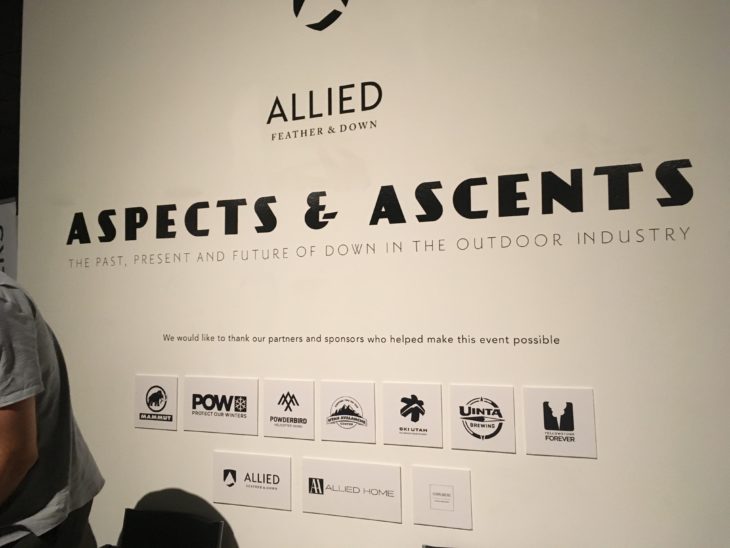 In addition to the Mammut photo booth, Allied Feather Down also made us a beneficiary alongside the Utah Avalanche Center at their 30th Anniversary Celebration. A highlight, aside from their tiny-type photo booth that was a huge hit, was a sneak preview of their climate change film, White Noise. Again, thanks Allied…you overachievers!
It's what we're there for, after all! As always, it was great catching up with old partners and new, plotting the course for the year ahead and how we can work together to be most effective and impactful. Not to mention see all of the incredible innovation taking place in the industry on the sustainability front. Thank you to SmartWool, The North Face, Clif Bar, Stio, Yakima, REI, Duct Tape Then Beer, Scarpa, KEEN, Dakine, and PowMow for the motivating, encouraging and productive meetings!
Psicobloc with our friends at Clif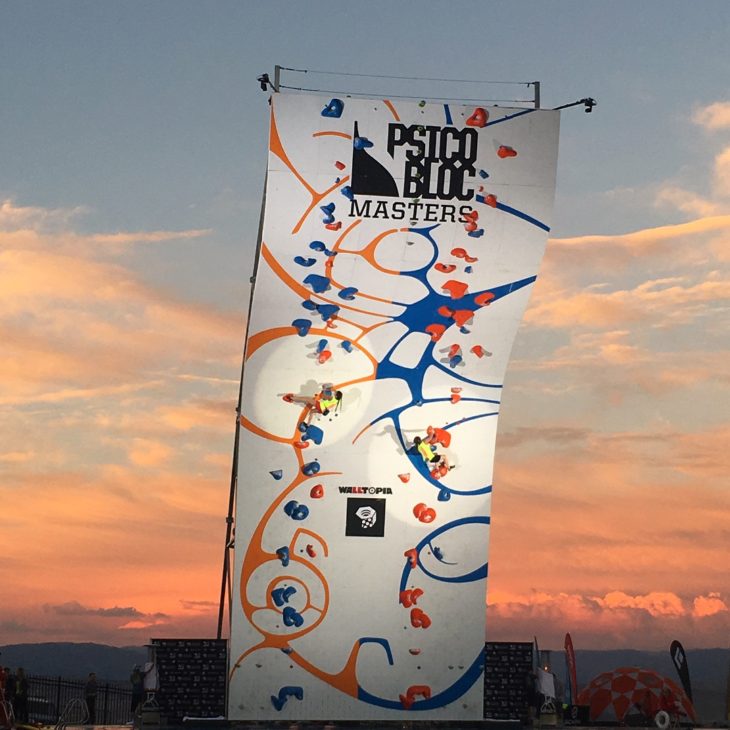 We closed out the show with a trip up to Park City for the mind-blowing climbing competition Psicobloc — thanks for the invite Clif!