Partners in Advocacy: How Clif is Supporting a Healthier and More Sustainable Food System
Back
Photo by Chad Chomlack
Clif Bar has been a longstanding partner of POW since 2009, supporting our campaigns and joining us on Capitol Hill for Lobby Days. The brand is committed to protecting the people, places and communities it touches through efforts to create a more healthy and sustainable food system. We're stoked to feature Clif as our September Partner in Advocacy as they continue to support POW's current campaigns, as well as advocate for sustainable and inclusive policies in the 2023 Farm Bill.
How Clif Encourages its Consumers to Take Action
There are a lot of similarities between POW and Clif, which is what makes us such great partners. We understand that the things we love most, like fueling our bodies for a big adventure, depend on a healthy climate and sustainable weather patterns.
The Clif ethos revolves around sourcing and creating its products responsibly. This commitment makes the brand a natural advocate for the climate, the landscapes in which its ingredients are grown, and the people who grow them. In order to share awareness around their work, Clif uses a similar model to POW's and leans on their athletes and ambassadors as trusted messengers.
One example of how Clif does this is through its CLIF BAR Seasonals Program. Clif releases sought-after flavors that only come out once a year, and a portion of proceeds go toward CLIF BAR's goal to plant one million trees by 2025. This, in turn, supports the brand's climate goals because trees are key resources that not only capture carbon, but play a vital role in ecosystems. So far, Clif has reached the halfway mark in achieving this goal, planting over 500,000 trees.
"Our athletes share about the Seasonal's Program on their social media profiles to educate their audience about the issues our forests face and to encourage them to get involved," said Nikki Balcerek, Clif's Partner & Integrated Marketing Manager. "Specifically around the Whitebark Pine, a high elevation species that many adventure athletes encounter in the mountains, and one that is beginning to vanish due to climate change. We have info on our website about how our partners at American Forests are restoring these forests, what's happening and how people can get involved to make a difference."
In addition to making POW a beneficiary of the CLIF BAR Seasonals Program from 2012 to 2016, donating $60,000, Clif has also supported POW's Stoke the Vote campaign during past election seasons to encourage their audience to hit the polls and vote. We're stoked to continue this work with Clif into 2024 during the next election year!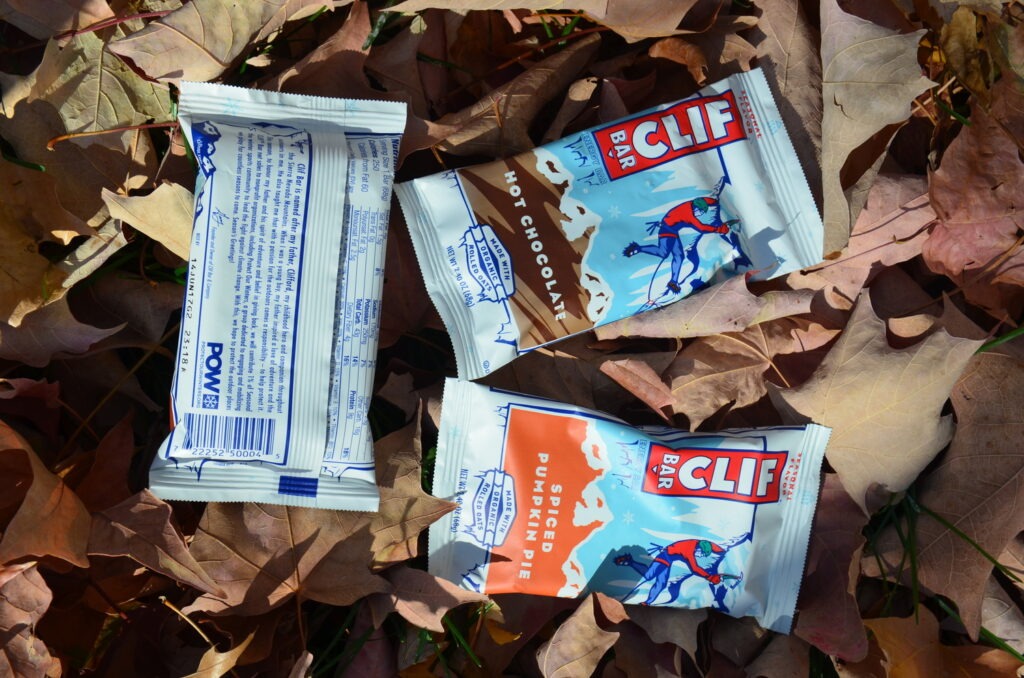 Another important Clif pillar is their commitment to bolstering community relationships and positive impact through their CLIF CORPS program. This program allows their employees the opportunity to volunteer during company time.

"We have a public commitment to donate a hundred million dollars through our community impact program to organizations like POW," said Sarah Beaubien, Head of Impact & Sustainability at Clif. "In 2022, our team donated 13,628 hours to our communities through our employee impact program, CLIF CORPS. Clif employees are encouraged to volunteer on company time with causes that they are passionate about – and climate advocacy certainly counts!"
Farm Bill and Creating a More Resilient Food System
Clif prioritizes organic farming systems that protect soil health and biodiversity, as well as avoid the use of toxic chemicals made from fossil fuels. Why is this important? It's key to creating a healthier, more just and sustainable food system while connecting people to a healthy planet. Sourcing food from an organic system is how Clif is able to make wholesome products, while supporting our planetary health.
Organic standards require that farmers protect the natural resources on their lands, which makes organic farms key players in fighting the climate crisis. Organic crops can be 40% more resistant to drought than conventional crops. And, organic farms release fewer carbon emissions and capture a more stable sequestered carbon.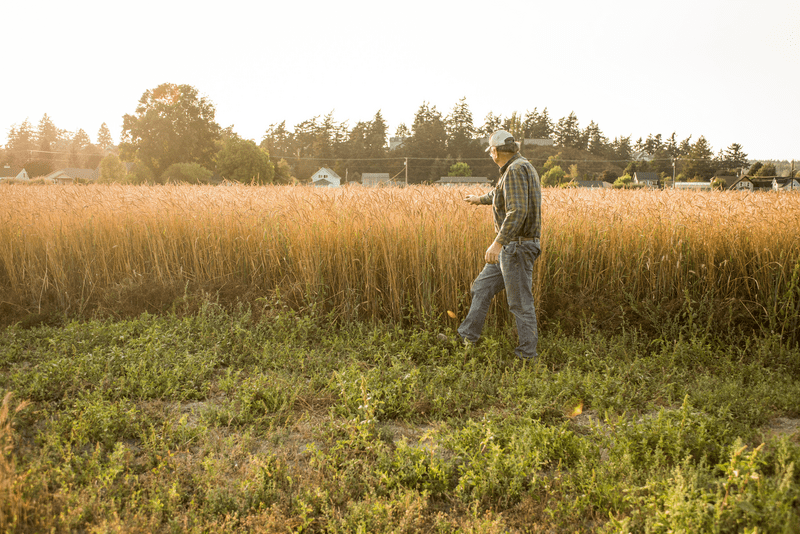 Despite all of the planetary and human benefits of organic farming, government support and funding for the industry has historically lagged. That's where advocating for policies in the Farm Bill comes in.
The Farm Bill is a piece of legislation that gets revised every five years, and it serves as an opportunity to set policies related to farming and secure subsidies toward farming. This bill plays a key role in the future of agriculture and advancing organic farming. Clif has been advocating for policies that expand direct and continuous funding for organic research and technical assistance and increase supply of organic ingredients for its product portfolio through market development and infrastructure improvements with an equity lens.
"Through our past advocacy efforts we've been able to help put organic farming on the radar for the Farm Bill," said Beaubien, "Organic farming represents about 2% of all federal agricultural funding, so it's really profound when we are able to put a spotlight on organic agriculture."
In addition to organic agriculture, Clif is also advocating for land access for BIPOC and young farmers, in partnership with the National Young Farmers Coalition. With a lot of traditional farmers retiring, it's crucial to get younger and more diverse farmers access to the industry, so that organic farming can advance.
"By focusing on organic farming and advocating for land access for BIPOC farmers, we're able to support creating a more diverse industry and build awareness for the next generation of farmers," said Beaubien.
Advocating for these policies in the Farm Bill is a way that Clif supports the farmers who grow the ingredients that go into their products. "The Natural Resource Conservation Service (NCRS) is a major arm of the federal government, but they don't focus much technical assistance on organic farming since historically the NCRS doesn't have experience with organic farming. Because of this, farmers often turn to each other to learn about best practices," said Beaubien. "Through the Farm Bill and our $10 million endowment portfolio, which invests in organic agricultural research at various land-grant universities, we have been able to develop a network of organic farmers that can use each other as resources and continue to find ways to grow funding for their work."
This Organic research will help identify solutions to common production challenges faced by organic farmers, including increasing crop yields, prest control and non-toxic fertelizers. Through Clif's support of Farm Bill, the brand is advocating for increased federal support of organic research, as well as support to organic farmers through direct technical support, market development and improved crop insurance.
The Multiplier Effect
In 2003, Clif realized the importance of climate neutral business operations and the brand prioritized advocating for a clean energy future. Today, Clif continues to recognize this importance more than ever, and recently joined POW for a Lobby Trip on Capitol Hill on June 20 and 21, 2023.
Clif's Talent Strategy Manager, Costa Adranly, was the brand representative on the Hill with us, and he accompanied two shared Athlete Alliance members during the meetings, Caroline Gleich and Elena Hight, who are both Clif Athletes. Together, they had a strong voice in the room and were trusted messengers when talking about POW and Clif's combined advocacy efforts.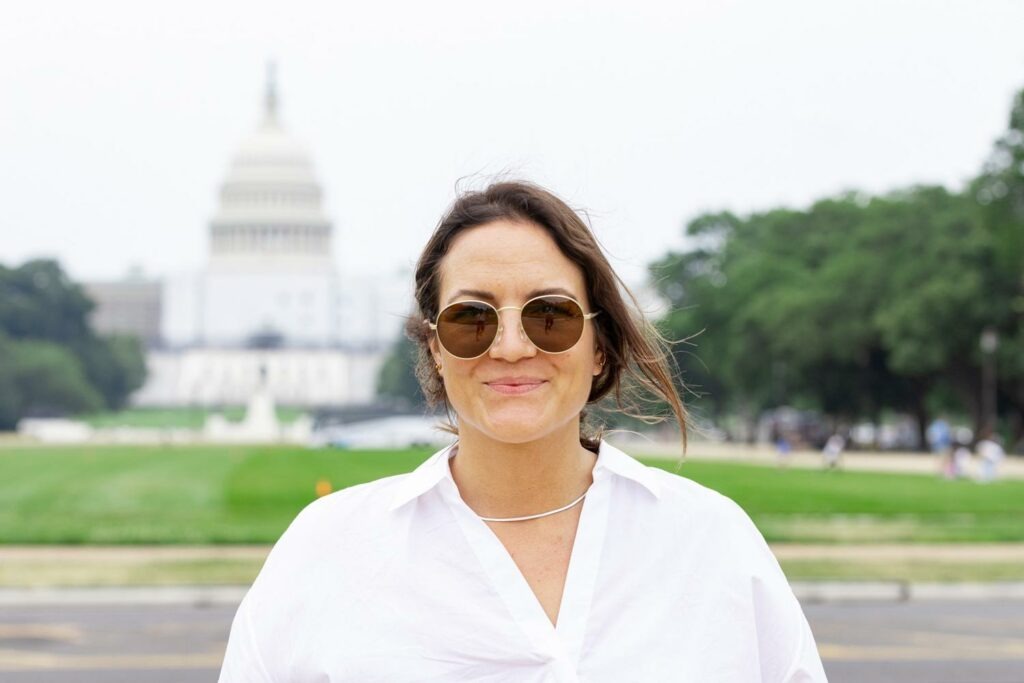 "It was great to see them in action and draw the connection between brand, athlete and POW," said Adranly.
Adranly also spoke on the importance of our planet and community impact, CLIF CORPS work, the values of our shared athletes, the impact of our own footprints and the influence that our followers and supporters can have.
"It felt great to meet with such influential people in our government on a subject that is urgently affecting people all over the world. Oftentimes, it's discouraging or bleak to talk about environmental issues because as an individual you don't feel like you can make much of a difference," said Adranly. "But seeing the strength of our voice as a brand and our collective voice as a group with POW felt encouraging."
Clif truly believes that the more people we have working together on climate issues, the greater impact we have.
"We hope to authentically inspire others by continuing to take bold action whether that is through responsible sourcing, creating our product sustainability or partnering with our athletes to amplify this action," said Beabuien." If we can do things well and inspire others in the process, then we believe transformational change can happen."
---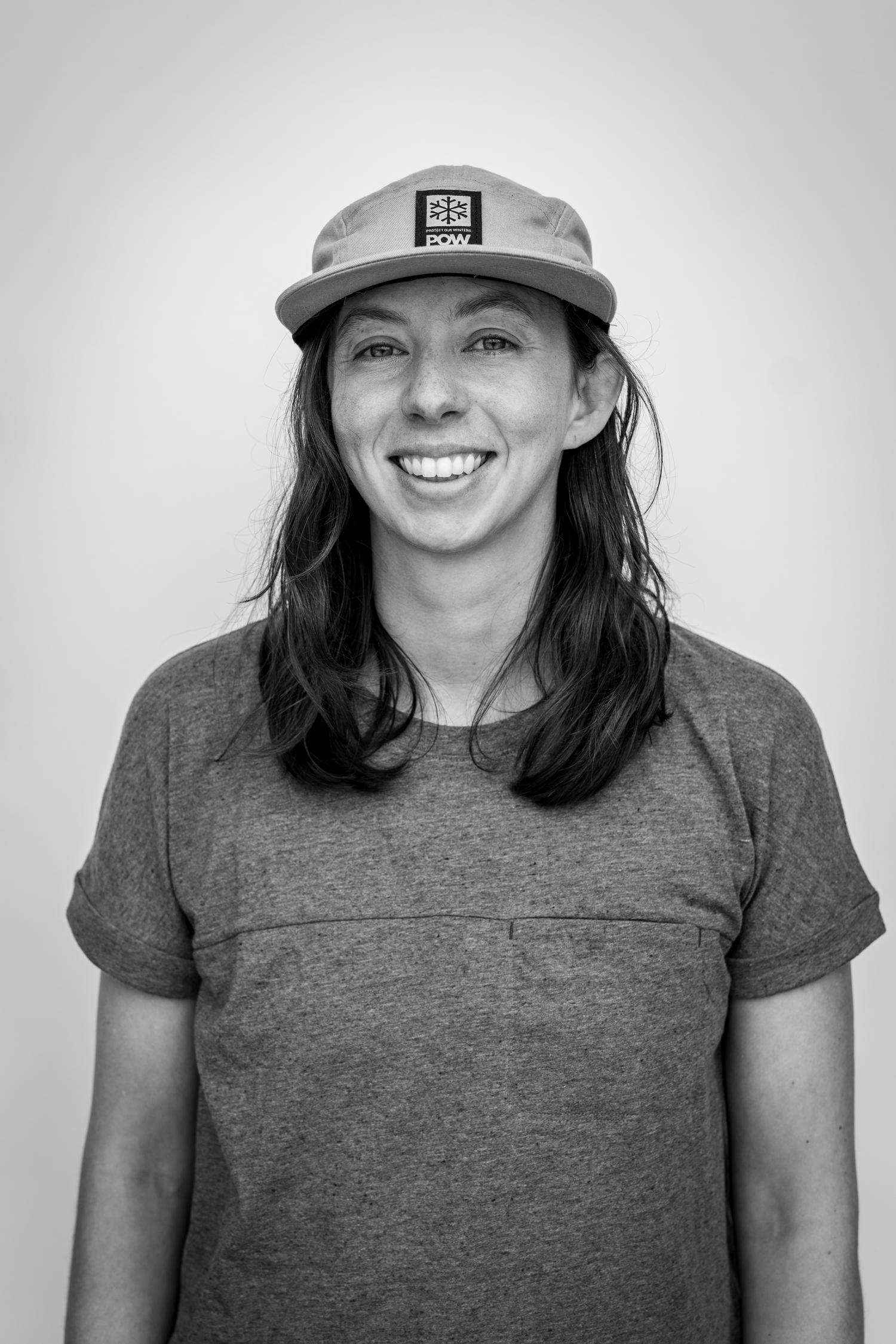 Author: Stacie Sullivan
Stacie always knew she wanted to pursue a career in the ski industry from a young age, having first clicked into skis at the age of 4 and writing her 8th grade career project on being a professional skier. While her dreams of becoming a professional athlete didn't quite pan out the way she planned at […]