Partners in Advocacy: Skullcandy Double Downs on Sustainability Efforts
Back
Photo by Sam Watson
Whether we're sitting on a chairlift or putting in miles on the skin track, the music playing through our headphones amps us up for the ride down. While it's hard to take a step back when you're in that kind of flow state, we must think about where those headphones came from, and what impacts their creation may have had on our planet. Our pals and Partners in Advocacy, Skullcandy have put in a lot of time and effort to understand its carbon footprint and what the company can do to offset it. Through research, Skullcandy discovered the best way it can reduce impact is through recycling, responsible packaging, efficient manufacturing and educating and encouraging its consumers on how they can take action on climate advocacy work.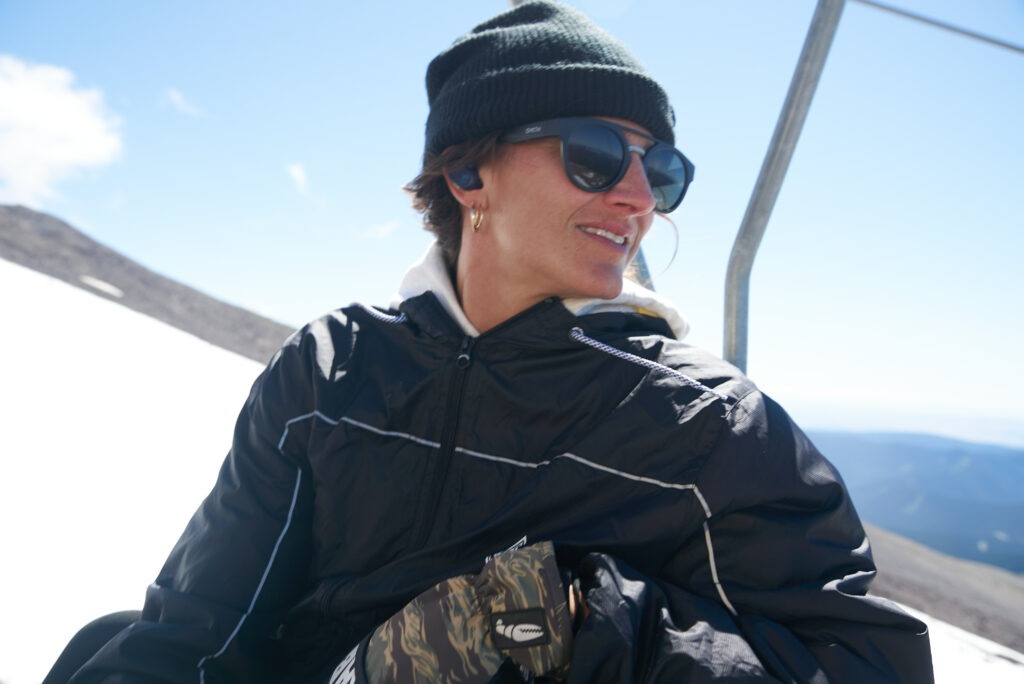 Based out of Park City, Utah, Skullcandy was born on a mountain with a culture deeply rooted in enjoying the outdoors. Both the people at the helm of Skullcandy and its consumers have a personal connection with the places they recreate and want to protect them. "It's the ethos–the comradery, the shared beliefs and the good humans – we all share a common belief in protecting the wild playgrounds we play in," said Skullcandy's Vice President of Marketing, Nelson Fortier.
Over the last few years, Skullcandy has been doubling down on its sustainability and advocacy efforts by revamping its business model and every single product it sells. "While we're in the throes of those changes now, we believe the products we'll bring to market over the next 12-18 months will spur an entirely new approach to product development, bringing with it, a slew of sustainability advocates," said Fortier.
In 2023, Skullcandy aims for a systematic reduction in its carbon footprint for each of its products, with a commitment to meet new standards for carbon emissions, recyclability and longevity when deploying new products. Let's dive into the nitty-gritty of how they're getting this work done!
Waste Reduction
Waste reduction starts with the manufacturing process and understanding what impacts an individual product may have on everything that happens after it's made, including the packaging to what happens to a product after we're done with it.
Skullcandy is committed to minimizing its impact by focusing on efficiency and waste mitigation. The solution is the Skullcandy LEAN process. "This includes things like choosing recycled materials to give plastics a second life, or developing multiple products on similar backbones or designs that increase efficiencies while minimizing excess materials that are often a byproduct of the testing and manufacturing process," said Fortier.
The Skullcandy ethos is that when its products die, they should never be buried in a landfill. Through the RePlay program, Skullcandy is working to recycle and upcycle all its products for resale with the goal of keeping 1 million pounds of waste from ever entering landfills by 2025. Through the program, each product undergoes a thorough inspection to determine whether or not it can be upcycled, or if it needs to be broken down and properly recycled. If the product can be upcycled, it's then refurbished and resold with a portion of the profits getting donated to POW. Now that deserves a high five!
So far, Skullcandy has diverted 649,290 units from entering landfills since the program began in 2019. Additionally, 543,347 pounds of recycled material returned to circulation.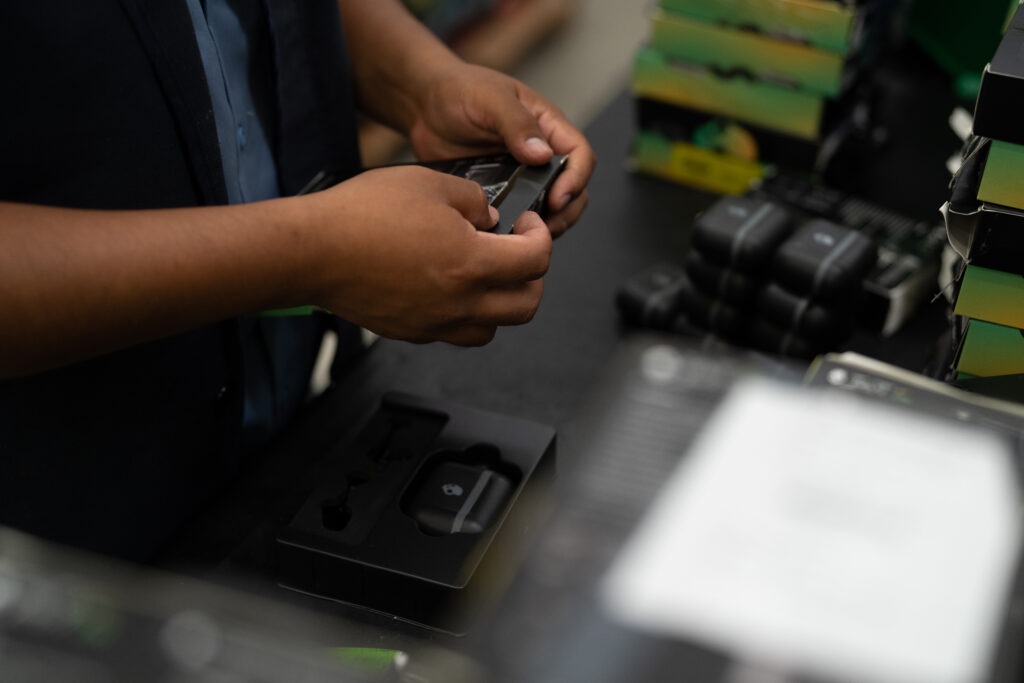 The other big crux Skullcandy faces when reducing its waste is a necessary evil for the brand's products: packaging. "Packaging is a challenge as we're limited in the amount we can reduce based on the nature of our products," said Fortier. " A piece of clothing doesn't need much protection, but consumer electronics needs to be packed and shipped in a way that eliminates the risk."
In 2018, containers and packaging amounted to approximately 82 million tons of consumer waste worldwide. Skullcandy can't eliminate all packaging due to the delicate nature of its products, but it can make a difference in how it makes the packaging. Skullcandy has since converted its packaging to 100% recyclable materials.
And What About Batteries?
Let's talk about the elephant in the room: batteries. "Lithium is by far the largest single emitter of carbon," said Fortier. "Close to half of a product's total carbon output."
Fortier explained that most manufacturers over-index on lithium batteries, providing far more battery capacity than is needed to power most consumers' listening needs. "It's become a 'battery war' where consumers seek more and more capacity, and brands try to outdo each other to keep up with demand, raising battery capacity to levels that are extremely excessive compared to the actual need," said Fortier. "Skullcandy is working to educate consumers on lithium's impact while making more conscious decisions on how much battery to put in each of our products."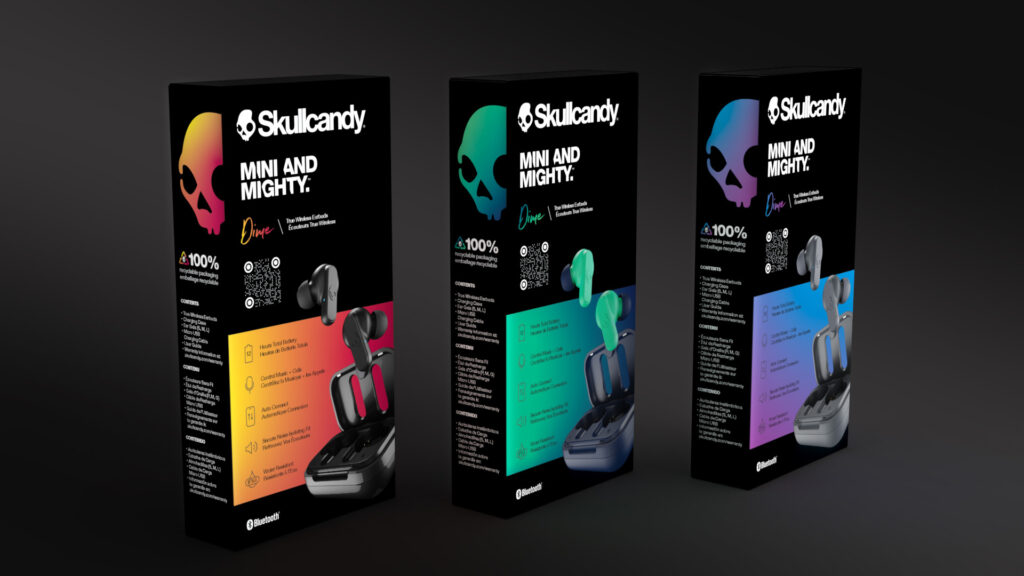 Batteries are Skullcandy's largest carbon emitter, but what sets the company apart is how Skullcandy is reducing its dependence as a whole on batteries. With the help of its partner, EcoChain, Skullcandy can measure and assess the ecological impact of its processes and individual products. One area it saw room for improvement was in its earbud batteries. Skullcandy now incorporates Dime earbuds, which use smaller, more efficient batteries. As a result, its carbon footprint is less than half of the other true wireless earbuds.
Skullcandy continues to make technological improvements to maximize performance while lessening carbon emissions. "A recent change to the chip within our Jib 2 true wireless product allowed us to reduce battery size and our carbon footprint by 12% without decreasing overall playtime," said Fortier.
Partnering with POW
Skullcandy encourages its consumers to get involved in climate advocacy work by purchasing their POW-supported products that give back to the organization, and by offering offset options at checkout. "We're delighted to see that roughly 27% of global purchases get offset thanks to our eco-conscious consumers. (compared to the 7% average for other brands globally)," said Fortier. 
Members of the Skullcandy team have attended past POW Action Fund Lobby Days and they certainly aren't shy about using their platform to encourage change at the federal level. "The reality is, a good number of businesses aren't willing to invest in sustainability measures that will balance our fragile ecosystem," said Fortier.  "Instead, we need laws that require all of us to make serious changes to our businesses and processes to ensure we can achieve global sustainability goals. This can't happen without first proving to lawmakers that businesses can still survive and thrive while under these mandates."
---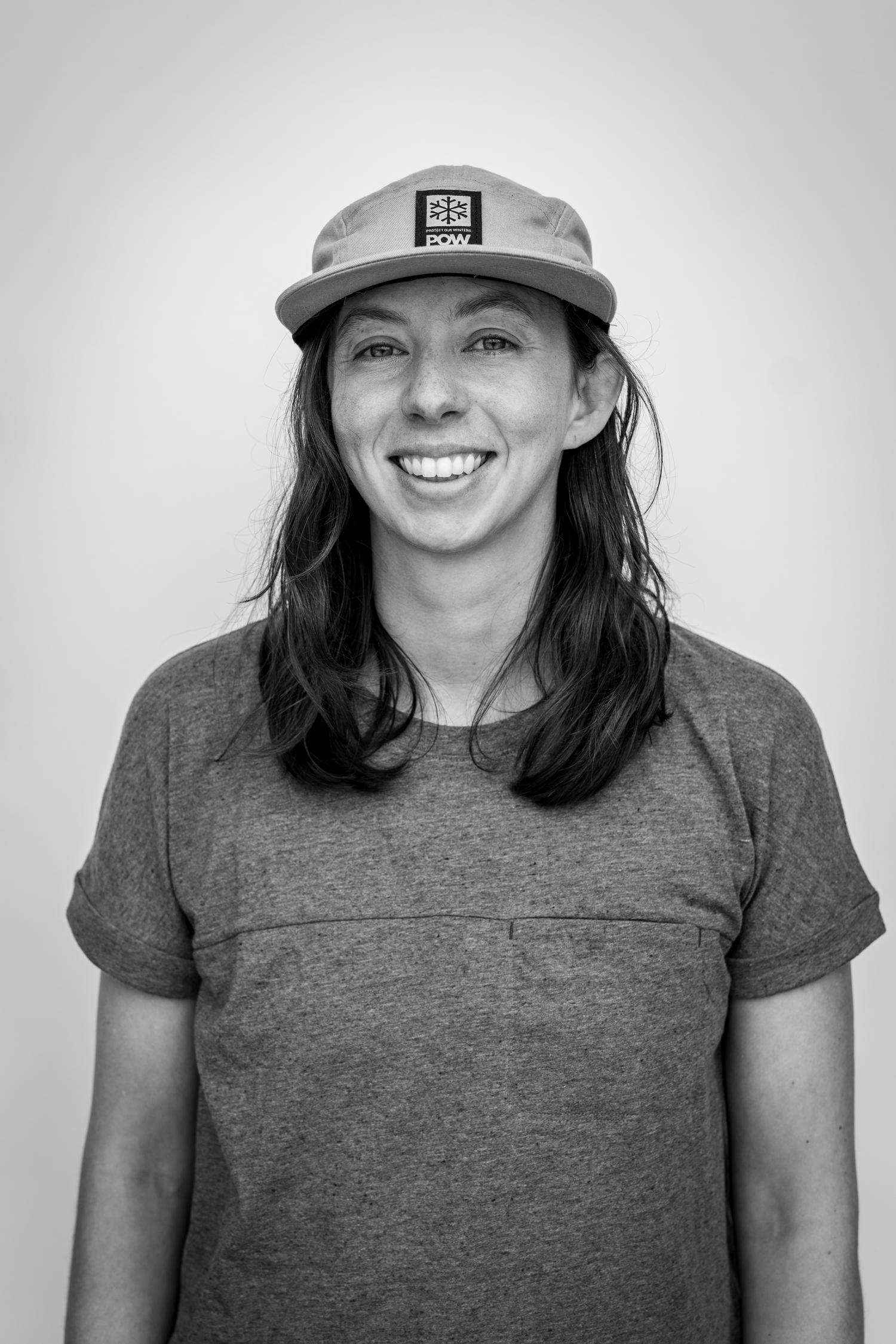 Author: Stacie Sullivan
Stacie always knew she wanted to pursue a career in the ski industry from a young age, having first clicked into skis at the age of 4 and writing her 8th grade career project on being a professional skier. While her dreams of becoming a professional athlete didn't quite pan out the way she planned at […]