POW Creative Alliance member Joseph Toney Teams Up with Arcade Belts to Raise Money for POW
Back
POW Creative Alliance Joseph Toney is a painter and designer who has worked with many outdoor brands, many of which are POW partners, including Jones Snowboards and Buff, to help raise funds for POW. Most recently, he teamed up with Arcade Belts to bring us a rad mountain design for your new favorite accessory: the Giveback Belt. We caught up with Joseph to learn more about his creative process, how he draws inspiration from the outdoors and inspires climate action through art.
POW: How does your time outdoors inspire your artwork?
Joseph Toney: It's a pretty direct source of inspiration in my work. I'm trying to use processes and materials that reflect our changing environment. Sometimes that means using wildland fire charcoal to sketch in my paintings. I also make evaporation paintings to draw attention to reservoirs and lakes in the West drying up. I like to use these natural processes to communicate how much our world is changing.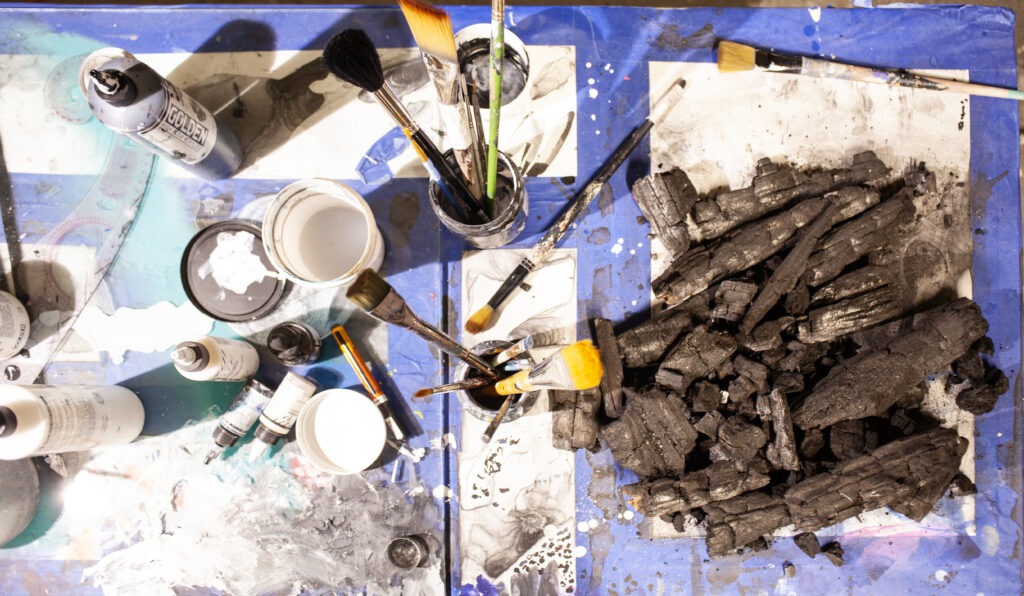 POW: How do you think art can help inspire action for the climate?
Joseph Toney:  I try to use art as a way to start a conversation. My goal is to bring someone in with a compelling visual image. Then, hopefully, they are curious as to how I'm making a particular piece. I'll use artwork as a medium to talk about how the climate is changing and the little steps we can take to hopefully change that.
POW: Was the mountain range you designed for the Arcade Belt collaboration inspired by a specific place?
Joseph Toney: It's the Wasatch front looking at it from Salt Lake City. My studio is in downtown Salt Lake City and I'm constantly looking at the Wasatch while commuting up to the mountains where I live. I chose the Wasatch as my jumping-off point and made some pretty loose thumbnails. Then, I started going into more detailed illustrations that were suitable to work with in a jacquard-style medium for the belt.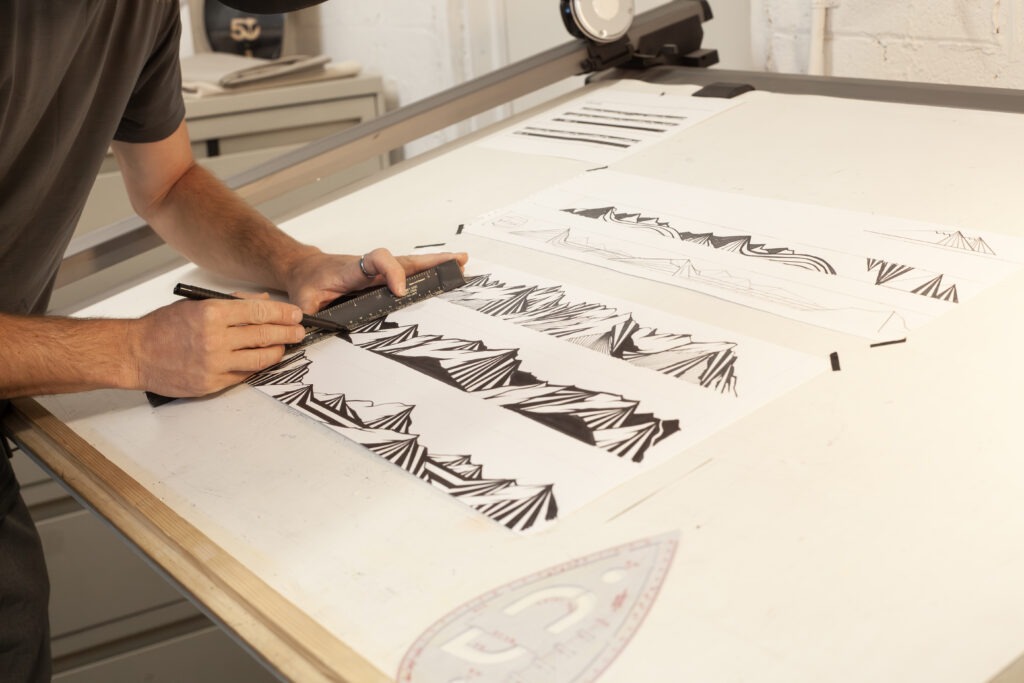 POW: Your art can be found on a variety of different products in all different sizes and shapes to larger murals. Does your creative process change it all depending on what you're creating a design for?
Joseph Toney: Yeah, I found that a small canvas painting is a slightly different approach than if it is going to be a product that has its own stipulations and processes to produce it. But for the most part, the creative process remains the same. It's just the last little bits that will change. So, I often take a real location and use different tools and devices to abstract that place. Then, I try to recreate the sense of energy I get from our wild places through the use of my illustrative line work.
POW: How do you connect with the outdoors?
Joseph Toney: I am out on snow a lot in the winter. I grew up skiing but find myself snowboarding almost just as much these days. I am just as happy touring, lapping the resort or messing around on pow surfs in the yard. In the summer I am camping a lot, usually around a bike trailhead or something fun.  I find winter landscapes some of my most fun to take inspiration from and paint with. I just love how snow drapes across the landscape and it smooths out a lot of the rough edges that you see in the summertime. I'm just taking these places or little moments from days spent outdoors and I bring those back to my studio to try and recreate what I'm experiencing.
---
You can get your hands on this limited edition Arcade Belt on our merch store. It's super-stretchy, adjustable and TSA-compliant. Plus, proceeds will go directly back toward supporting POW's efforts of protecting the places and experiences we love.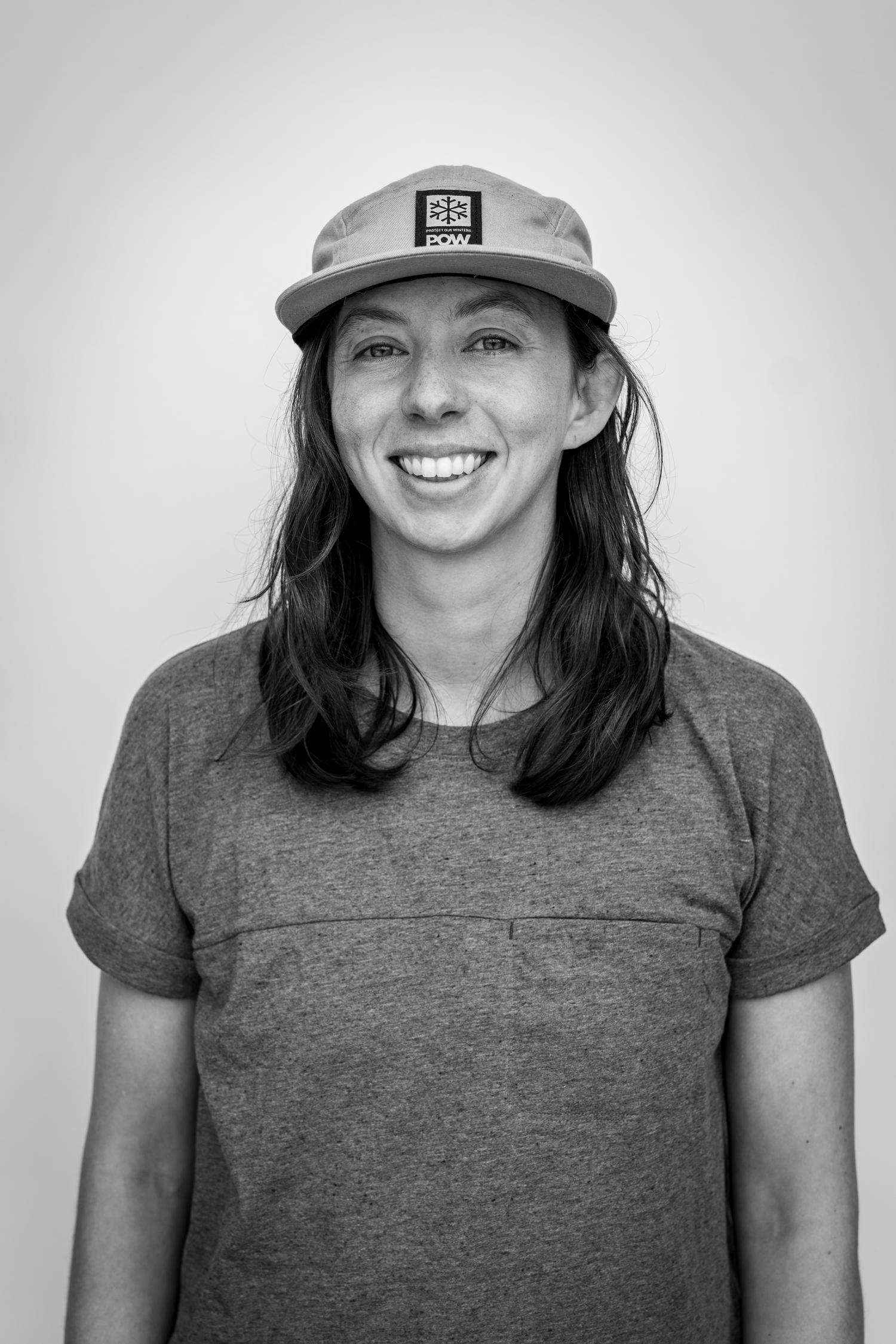 Author: Stacie Sullivan
Stacie always knew she wanted to pursue a career in the ski industry from a young age, having first clicked into skis at the age of 4 and writing her 8th grade career project on being a professional skier. While her dreams of becoming a professional athlete didn't quite pan out the way she planned at […]