POW's Having a Party
We don't always throw parties, but when we do, we like to go big. And with the help of our friends and partners at Burton Snowboards, we're planning on doing just that.
Come help us celebrate Outdoor Retailer's move to our new home state with libations, food, music, and a panel discussion featuring POW founder and owner of Jones Snowboards Jeremy Jones, CEO of Burton Snowboards and POW board member Donna Carpenter, and former US Senator Mark Udall, moderated by our new executive director Mario Molina.
Meet and mingle with the POW staff, board members, and pro athletes while enjoying beverages from 10 Barrel Brewing Company, Suerte Tequila, and Finlandia Vodka, snag one of our notorious Make America Deep Again hats and other merchandise, enter a raffle featuring gear from our partners including Smartwool, Patagonia, Giro Snow, SPY, and more. We'll also have a way or two for you to take immediate action against climate change. Because who said citizen activism had to be boring?
We hope to see you there!
Want to know more about our speakers?
Moderator: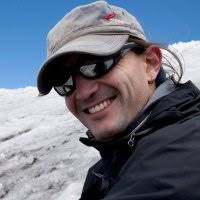 Mario Molina: An avid alpinist, snowboarder, mountain biker, guide, and life adventurer, Molina previously served as international director at The Climate Reality Project, where he designed the organization's climate leadership trainings and oversaw its post-Paris Agreement international strategy. Prior to his work at Climate Reality, Molina led strategy and programs as deputy director at the Alliance for Climate Education (ACE).
Molina grew up in the highlands of Guatemala, and has a deeply rooted respect and relationship with the mountains and outdoor culture. He has trained corporate leaders, government officials, NGO groups, athletes and activists, on climate change strategies, communications, and engagement. He has spoken widely on climate policy including for the World Bank, IBM, the Mexican Senate, the Brazilian Forum on Climate Change, and various global stages. Mario now calls the Rockies home, where he lives with his wife and peak-bagging Australian Shepherd outside Nederland, Colorado. He joined POW in November 2017 as its new executive director.
Panelists: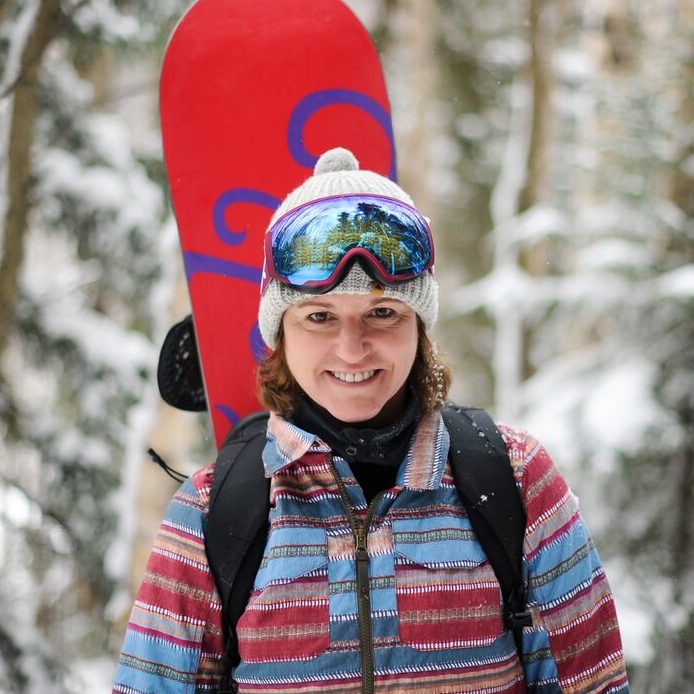 Donna Carpenter: Donna met Burton's founder, Jake Burton Carpenter in a Southern Vermont bar on New Year's Eve 1981. Ever since, she's been a driving force at the world's leading snowboard company. Her first job included dipping snowboards in polyurethane and answering the customer service line that rang in the bedroom. In the mid 1980s, Donna expanded Burton's business to Europe and ran the company's first international office in Innsbruck, Austria. In 2003, Jake asked Donna to make Burton a brand of choice and employer of choice for women. Thanks to Donna's leadership, Burton now has progressive parent policies, mentoring programs and a diverse leadership team. In 2010, Donna stepped up to the role of President. Today, she oversees a long list of mission-critical departments at Burton – from U.S. Sales and Sustainability to Women's Leadership and Burton's non-profit, Chill. Deemed a 'Super Woman' by Refinery29 and 'The Snowboard Ambassador' by The New York Times, Donna is a chief badass who officially became Burton's Chief Executive Officer in 2016. She also serves on the board of Protect Our Winters.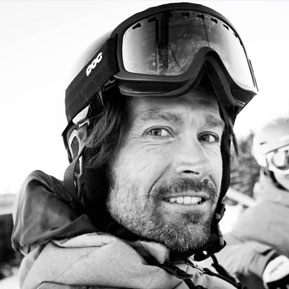 Jeremy Jones: As an accomplished filmmaker, entrepreneur, environmentalist and snowboarding pioneer, Jeremy Jones is widely regarded as one of the most legendary big mountain riders and explorers of all time. Named a 2013 National Geographic "Adventurer of the Year" and eleven times voted "Best Big Mountain Rider of the Year" by Snowboarder Magazine, Jeremy has starred in over fifty snowboard movies worldwide, including his highly acclaimed, foot-powered snowboarding trilogy Deeper, Further and Higher. He is the founder and CEO of award-winning Jones Snowboards, dedicated to the development of the highest quality backcountry snowboards and accessories. In 2007 Jeremy founded Protect Our Winters, a global cause uniting the winter sports community against climate change and was recognized in 2013 as a Champion of Change by President Barack Obama. Jeremy has appeared frequently in worldwide media including 60 Minutes Sports, ABC's Nightline News, The Wall Street Journal, The New York Times, Outside Magazine and TV, Men's Journal, Esquire, CNN, MTV, ESPN, Fox News, NBC and National Geographic.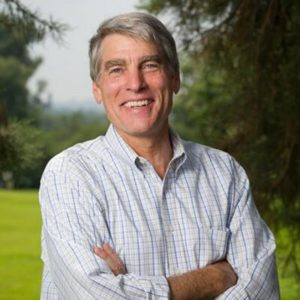 Mark Udall: Colorado resident and native westerner Mark Udall represented the people of Colorado in the U.S. Senate from 2009 to 2015 and the 2nd Congressional District from 1999 to 2009. He also served one term in the Colorado State Legislature as a member of the General Assembly from 1997 to 1999, representing the 13th District, which encompassed the community of Broomfield and parts of southern and western Boulder County. Sen. Udall is known for reaching across party lines to solve problems, and has championed bipartisan legislation to balance the nation's budget, protect our public lands and establish a tough, but smart, national security policy. Prior to serving in Congress, Mark served as course director and later as executive director at Colorado Outward Bound School. Mark is an avid mountaineer and has climbed or attempted some of the world's most challenging peaks, including Mt. Everest, Kanchenjunga, Denali and Aconcagua.
Udall sits on the boards of The Grand Canyon Trust, The dZi Foundation, The Council for a Livable World (Mission: to rid the world of nuclear weapons), and Giffords: Courage to Fight Gun Violence. Mark and his wife, Maggie Fox, live in Eldorado Springs, CO.
Join us Thursday January 25th, 7:00 – 9:00 pm
McNichols Building, Third Floor
144 West Colfax, Denver, CO 80202