Shining Mountains Inspires Adventure & Climate Advocacy Through Powerful Storytelling
Back
Photos by Steven Gnam
For professional trail runner and POW Athlete Alliance member Mike Foote, the mountains of Glacier National Park, Montana are much more than a beautiful place to get outside and take a run in. It's a place he's developed a deep connection to over the last 20 years and has personally watched the landscape change due to climate related impacts.
In fact, in 1850 Glacier National Park had over 150 glaciers. They were so vibrant that the Blackfeet People living there called the region "Land of the Shining Mountains." But by 2015, only 26 glaciers in the park remained and have been continuously shrinking in size. These changes have been communicated over the years using a method called repeat photography that visually shows how these glaciers have changed. In 2022, Foote was joined by his friends Jen Lichter and Steven Gnam to set out on a never-done-before route to visit the remaining glaciers in the park, some of which hadn't had any repeat photography done for nearly a century. The end goal was to contribute to the USGS' repeat photography program that spans back over 130 years.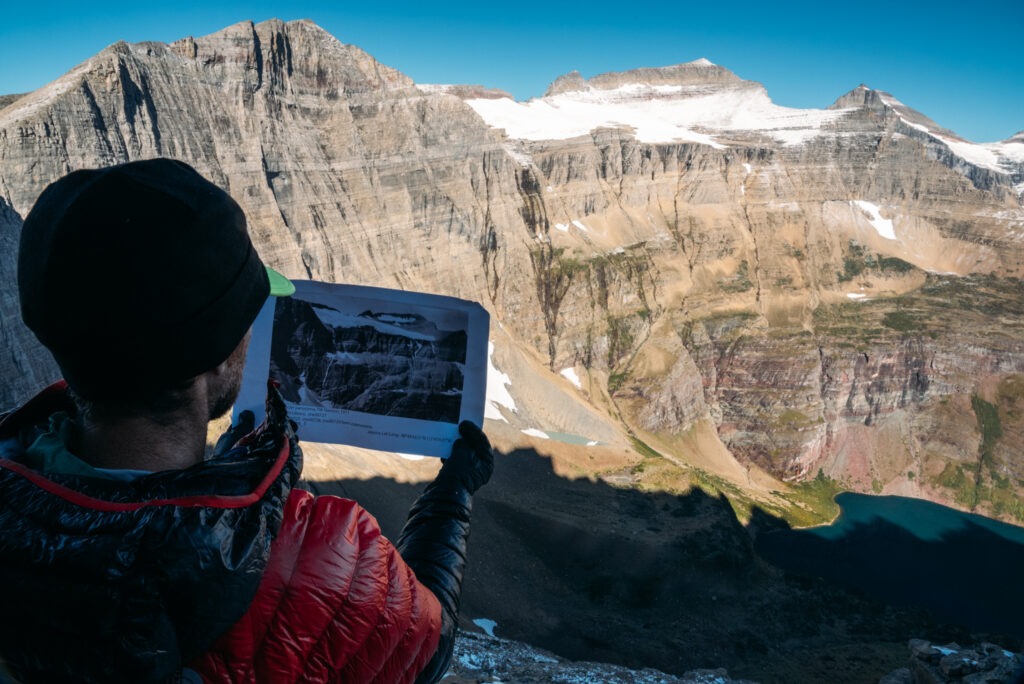 In the recent POW Advocacy & Alliance Grants supported film, Shining Mountains, we see Foote and his team traveling over 130 miles through some of Glacier National Park's most rugged and remote landscapes to reach these remaining glaciers. The film inspires adventure and climate advocacy through powerful storytelling and beautiful, yet stark imagery.
"Shining Mountains is about moving through landscapes with curiosity and purpose to tell stories about a changing climate and changing landscapes," said Foote. " We did that through tools like repeat photography and using a wide variety of skill sets to move through really rugged mountains to achieve those objectives."
Glacier National Park is part of this vast ecosystem known as the "Crown of the Continent" that stretches to Missoula at its southern tip, where Foote lives. He came of age in these mountains and it's where he feels he truly belongs. His relationship to the landscape is what inspired Shining Mountains.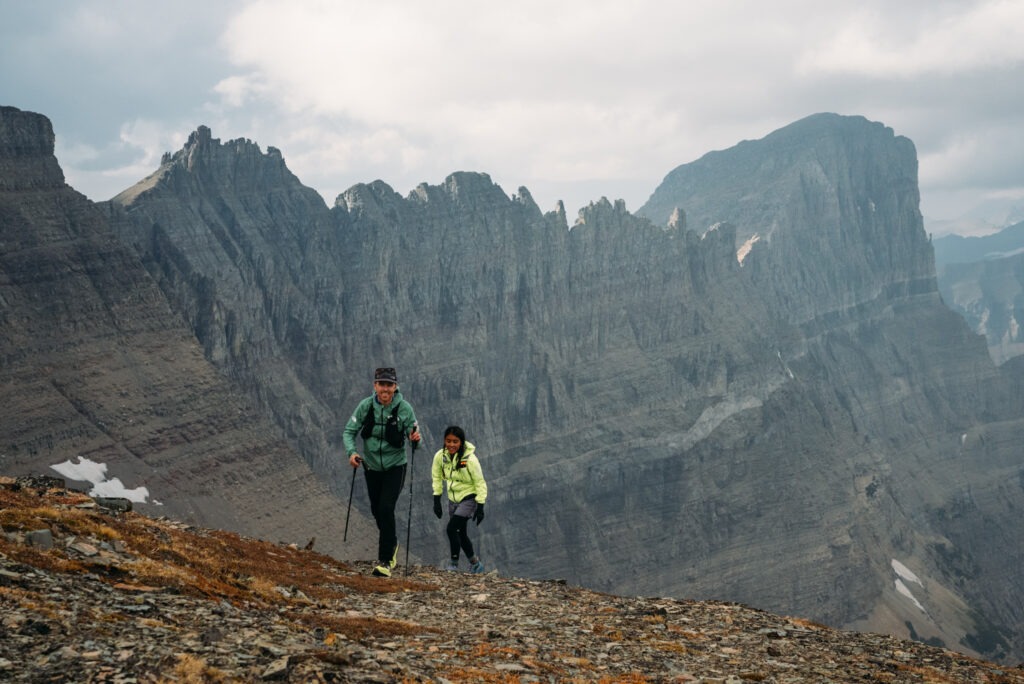 "It was a desire to be in wild places, while also telling the story of how this landscape has changed due to climate impacts," said Foote. "I wanted to do this in a way that was less numbers based and more based in storytelling through being out there on the land."
Throughout their journey they were constantly challenged and faced with adversity with everything from a hurt knee and wild weather for four days out of their twelve day trip, to an accidental bear spray release.

"Jen's knee flared up early on and we had to reign in our ambitions for what we'd really do on the trip," said Foote. "We also had rain, snow and fog and we weren't really able to document what we were doing with our repeat photography objectives. Also a funny thing that happened in hindset… Jen's bear spray went off for no reason and covered Jen and Steven which was a real problem we needed to address. Basically all the stuff you can't plan for and have to work with on the fly."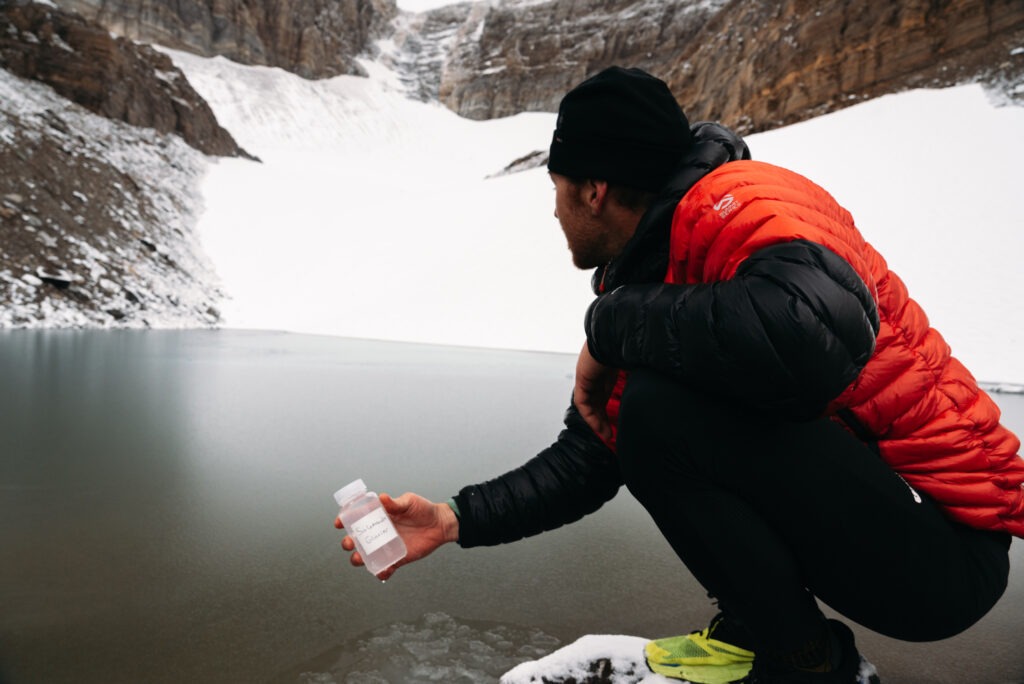 Despite these challenges, the mountains are always teaching and Foote and his team took in everything they had to learn from the landscape. Just the nature of the remoteness made their objectives hard to reach and they constantly had to be evaluating the things they were seeing and how they were moving through the mountains. "My biggest takeaway is that it's so important to bring that curious perspective to moving in mountains and be open to these stories about how things are changing," said Foote.

While the whole goal of this trip was to bring back samples and photos to contribute to the USGS' repeat photography project, Foote also hopes that this story will help people connect the loss of glaciers within the region to climate change. They plan to put together an in person multimedia exhibit to showcase the photos and videos they took throughout their trip, along with the water samples accompanied by some of Lichter's artwork.
"The whole goal was to bring this story back to people since it's tough for people to connect with these remote places," said Foote. "We really just want to tell the story in a more intimate way."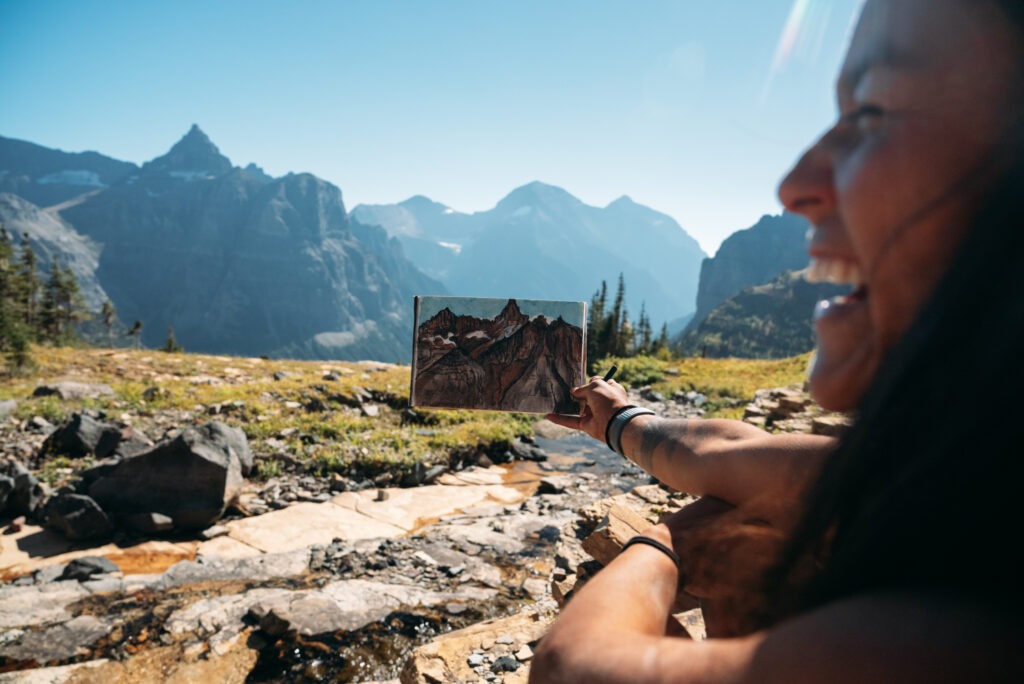 For Foote, this project further deepened his relationship with Glacier National Park by having a unique purpose for moving through the landscape bringing him to new corners of the park that he had never been to before. "It wasn't just about doing a big run or epic peak which allowed me to have a presence in the park in a different way," said Foote. "It makes me love and appreciate it more, but it also makes me focus on the stark contrast of how quickly things are changing."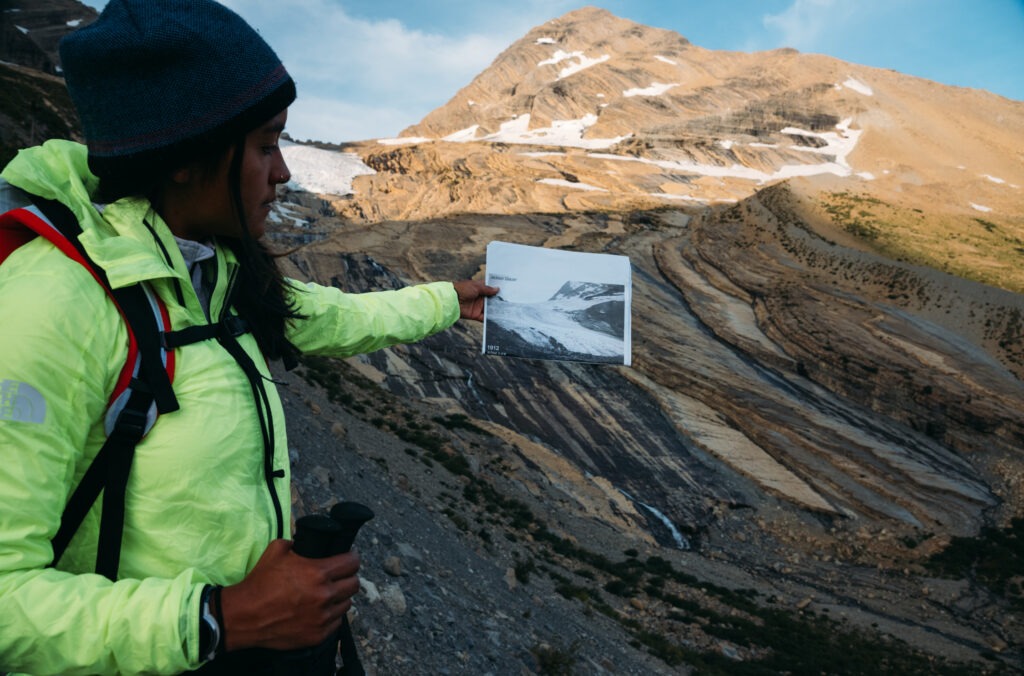 He hopes others will walk away from watching Shining Mountains wanting to be a part of the climate solution and to advocate for the places they love.
"I'm a true believer that you have to care for a place to fall in love with it and to fall in love with it you have to actually be there and experience it," said Foote. "I'm doing my best to share my experiences, but if someone doesn't live in western Montana, my hope is that they'll think about the places they love and care so much about and what they would want to do to advocate for them and protect them."
You can watch Foote, Lichter and Gnam's journey visiting all the remaining glaciers in Glacier National Park by joining us in watching the premiere of Shining Mountains below:
---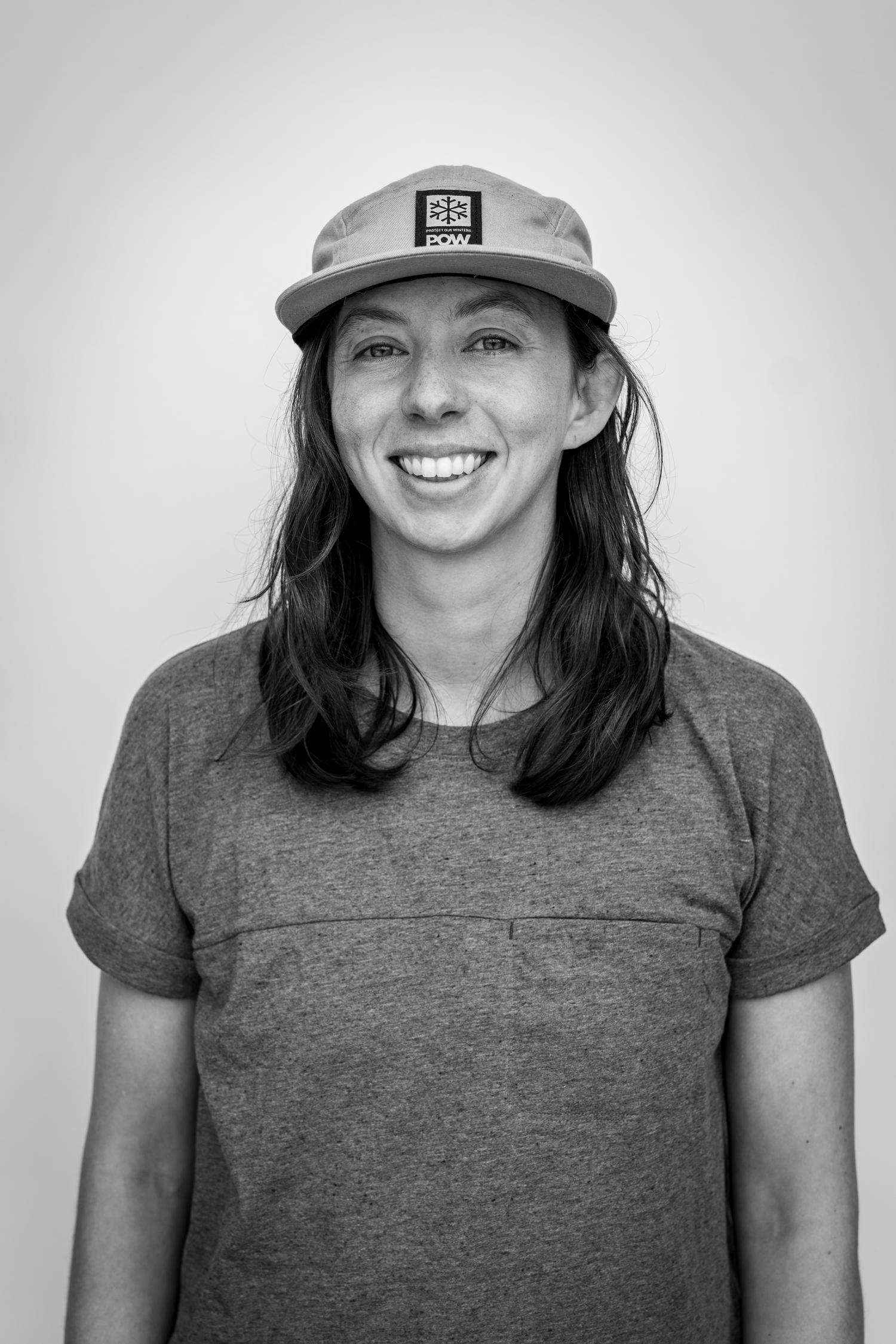 Author: Stacie Sullivan
Stacie always knew she wanted to pursue a career in the ski industry from a young age, having first clicked into skis at the age of 4 and writing her 8th grade career project on being a professional skier. While her dreams of becoming a professional athlete didn't quite pan out the way she planned at […]