Sierra Quitiquit Talks Climate with NATO
Back
Photos courtesy of NATO
For professional skier and POW Athlete Alliance Member Sierra Quitiquit, climate activism isn't about being the most intelligent person in the room or having a piece of paper that lists all of her achievements. For her, it's about showing up and speaking out on climate action to help protect the communities and lifestyles that she loves. Despite not having a high school diploma, Quitiquit doesn't just have an impressive skiing resume, she's also an accomplished climate activist who landed herself a seat at the NATO Roundtable and Summit by using her voice.
Growing up in Park City, Utah, Quitiquit had a front-row seat watching how climate-related impacts affected her hometown. The biggest impact she noticed was a shift in the natural snowpack. "For many years, Park City hosted the World Cup ski race every November which brought in a lot of tourist dollars," said Quitiquit. "But some years later, Park City started to get defeated by a lack of snowpack and a shorter season, causing the event to move to Europe's glacial mountains."
Watching this shift in snowpack is what inspired her to create her own organization called Skiers Against Global Warming at the young age of 15. She hosted the website on Myspace and it was the first opportunity for her to use her platform as a skier to talk about climate advocacy. Over the years she's continued her work to speak out on what she believes in, including launching her own non-profit called Plastic Free Fridays.
After committing a large portion of her life to climate activism, earlier this year, Quitiquit received an email from an agency inviting her to meet with NATO. At first, she thought it was spam. "It looked like one of those super fishy spam emails," said Quitiquit.
Despite her initial skepticism she decided to give the email a second look, and to her surprise, she realized it was real. It was an invitation to attend the NATO Roundtable in Brussels, Belgium, and the NATO Summit in Madrid, Spain. "NATO is working to reach a younger audience in their communication efforts through creators that have a passion around their pillars of work, and they found me," said Quitiquit. "My work correlated with their goals around climate security."
During her time in Brussels, she met with various NATO experts from cyber security disinformation and climate security, including NATO Secretary-General, Jens Stoltenberg. Stoltenberg is a Norwegian skier, a longtime climate activist and a former United Nations Special Envoy on climate change. As a skier, Quitiquit was able to connect with him through a shared passion for wintersports. "We spoke a lot on protecting our winters and the declining snowpack," said Quitiquit. "I learned that NATO is really looking for a collaborative approach to addressing the climate crisis which is a huge foot in the door for me and my community of climate activists, including POW."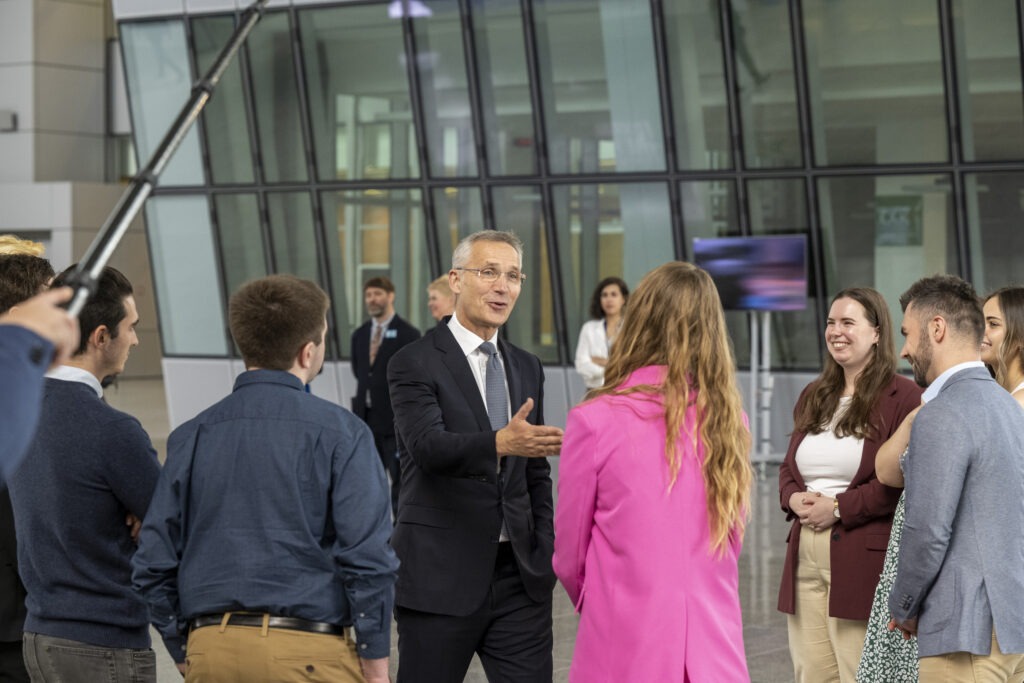 Talking with Stoltenberg gave her hope. Quitiquit said it was clear he understood the effects the military has on climate and that it was reassuring to hear that NATO has a plan to address these issues. "I think my generation is really frustrated by politicians that are fed soundbites that clearly have no understanding of the critical crisis," said Quitiquit. "Hearing a tone of accountability for the massive impact that the military has on global greenhouse gas emissions and their need to audit, examine, adapt and mitigate is a great start."
One of the key takeaways from the roundtable is that NATO will be rolling out a significant effort that audits the military impact on climate change and shares best practices within the 30 alliance nations for climate technologies. One of these asks is that NATO works towards a 2% GDP spend on military security. After learning this, Quitiquit posed the question: Would it be possible for part of that spend to be considered for climate security? "This could both help mitigate long-term risks as well as allow some of the poor nation-states to invest in things like clean energy, while also contributing to that 2% GDP security spend," said Quitiquit. "NATO is a military defense alliance, so I was pleased to understand how seriously they're taking climate security."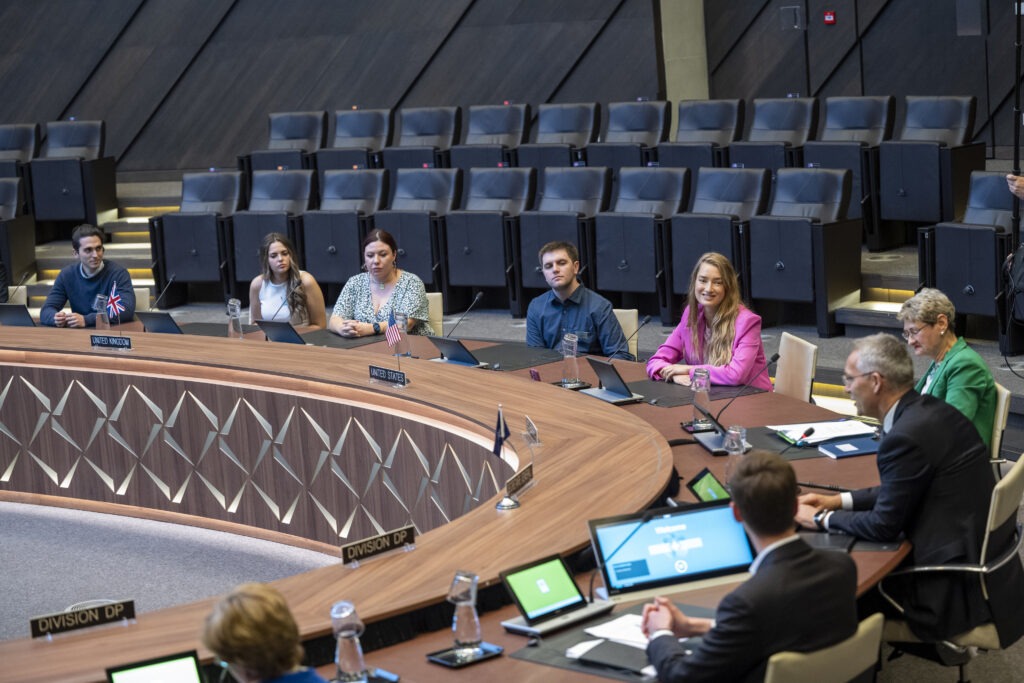 Quitiquit is currently attending the NATO Summit in Madrid, Spain, where NATO is rolling out climate security initiatives in a three-part plan, which includes their four pillars of awareness: impact assessment adaptation and mitigation, integration of smart energy systems, embracing innovative technology and outreach.

Whether you're an expert on climate or an outdoor enthusiast that cares about protecting the places you love, Quitiquit encourages others to speak out on behalf of the Outdoor State. "I don't have a high school diploma and was still invited to sit at the table with organizations like NATO," said Quitiquit. "You have to give yourself credit for knowing something and caring."
She emphasized that if everyone doubted themselves, then we'd have no progress. "You don't need to have all the answers or be an expert to lead with humility," said Quitiquit. "Ask the right questions and you can affect change."
---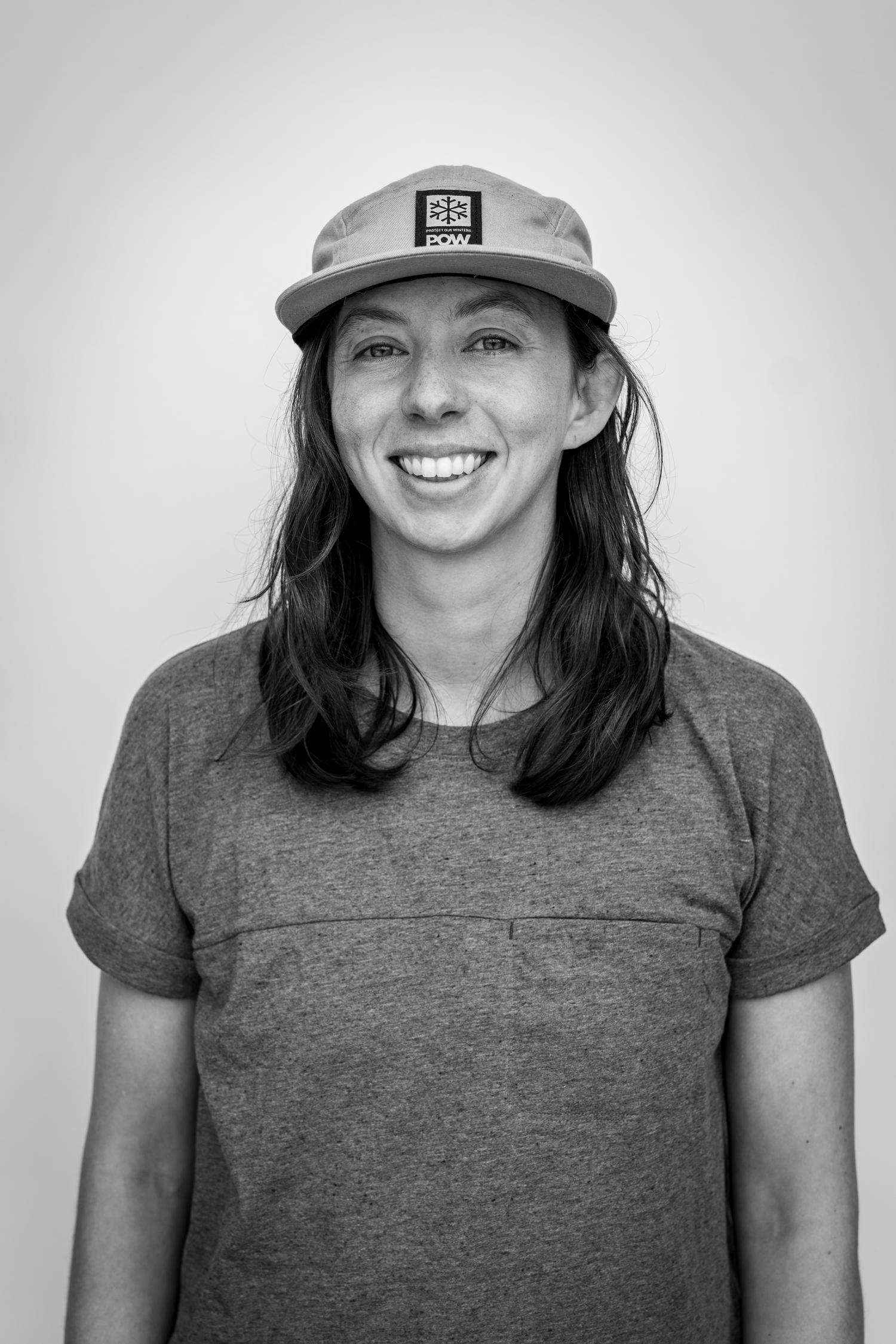 Author: Stacie Sullivan
Stacie always knew she wanted to pursue a career in the ski industry from a young age, having first clicked into skis at the age of 4 and writing her 8th grade career project on being a professional skier. While her dreams of becoming a professional athlete didn't quite pan out the way she planned at […]