Soñadora: Vanessa Chavarriaga Posada's Inspiring Journey to Redefine Belonging in the Outdoors
Back
As an immigrant from Colombia, POW Athlete Alliance member Vanessa Chavarriaga Posada felt like she grew up existing between two worlds. She was split between two cultures and two languages all while carrying the heavy weight of feeling as if she didn't belong in a place she loved the most—the outdoors. In her new short film, Soñadora, Vanessa beautifully tells her personal story of healing, finding her voice and how to take up space in the outdoors.
We caught up with Vanessa to learn more about her journey as a climate advocate, how she connects with the outdoors, how Soñadora offers representation for other immigrants in the outdoors and how we can all be better allies.
POW: Can you give a brief background on yourself and how you got involved with POW?
Vanessa Chavarriaga Posada: I am a Colombian immigrant, professional skier and environmental sociologist. I joined the POW Ski Alliance in the spring of 2021 because my good friend and mentor, Caroline Gleich put me on the team. Joining the Alliance has been an amazing way to grow my climate advocacy career and find my voice in the outdoor industry.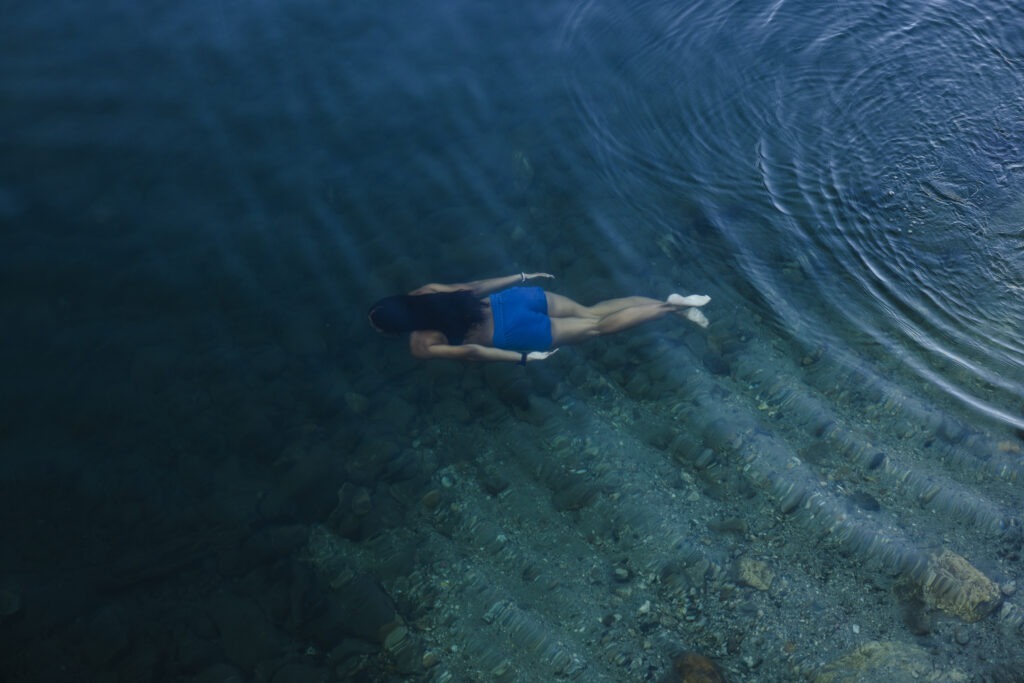 POW: What ways do you connect with the outdoors?
Vanessa Chavarriaga Posada: I love all the sports— ultra trail running, ski mountaineering, climbing and swimming. But I think my favorite way to connect with the outdoors is just by bringing in my community. Growing up in Colombia, I would always go outside with my grandmother, my aunts and cousins so for me being outdoors is simply about being with family, looking up at the trees and bringing everyone along.
POW: Without giving too much away, what is Soñadora about?
Vanessa Chavarriaga Posada: Soñadora is a film for immigrants and for people of color. It's about belonging and taking up space in the outdoors and the different experiences that immigrants can have in the outdoors. It's my journey of finding ways to take up space in the outdoor world.
POW: What was your main inspiration behind creating the film?
Vanessa Chavarriaga Posada: I just wanted to tell a story I hadn't seen told before. I felt like I hadn't been represented in the outdoor industry and I finally decided to create that representation for myself.
I wanted to tell a story of immigration and movement as a basic human right and how some of us don't have that. Telling stories about people who are undocumented is something that people don't normally do, but there are over 13 million undocumented folks in the US. I think that weight, and I carried it for a long time, felt really heavy. Telling this story was partly freeing myself from carrying this around and creating that representation for other folks to identify with.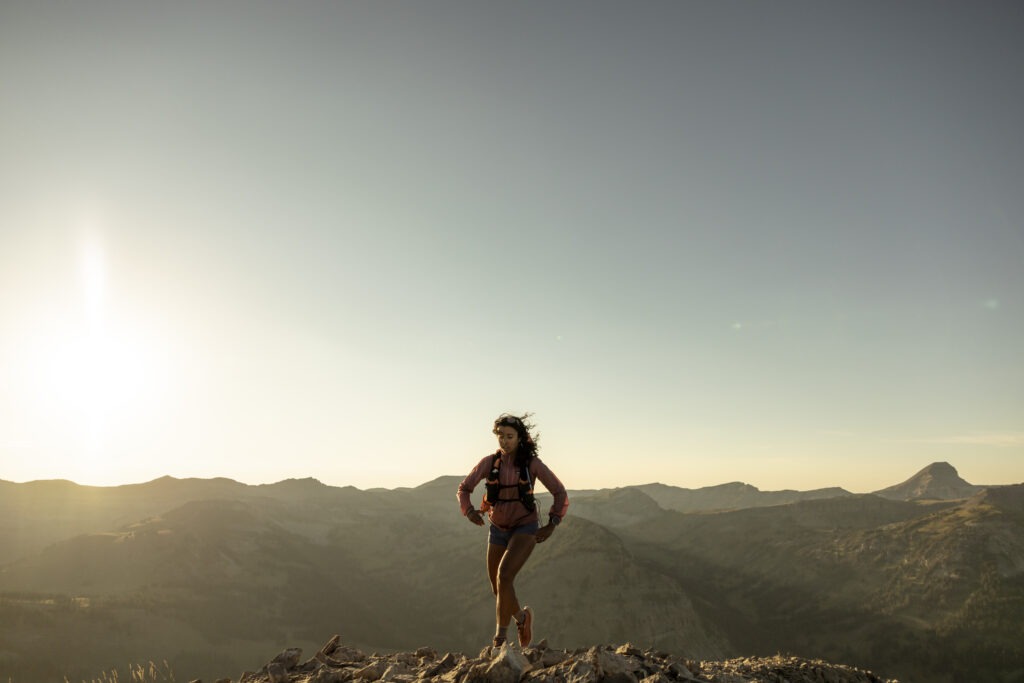 POW: This is a pretty intimate story and you wrote the narrative we hear in the film…
Vanessa Chavarriaga Posada: I've been writing poetry for forever. I actually wrote the poem in 10 minutes while we were filming. I love to procrastinate, so I put it off until the last minute. I kicked everyone out of my van and I just wrote. It felt like a story that was ready to come out and a story that was ready to be told. My director, Jr, is also on the POW Alliance and really helped create this intimate story. He trusted the vision and created something that turned out to be less of a ski film and more of an art piece, which I'm really proud of.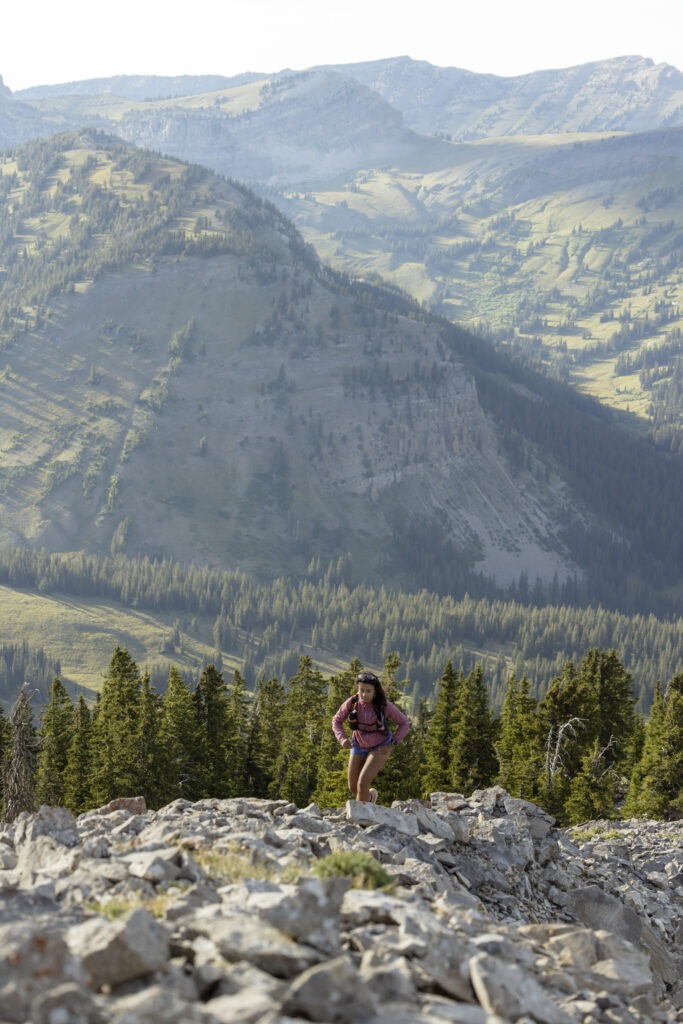 POW: What does it mean for you to finally share this story with the world?
Vanessa Chavarriaga Posada: Sharing this film with the world, to me, means being brave and no longer feeling ashamed of growing up undocumented. It was a lot of healing, but it's also the beginning of a larger chapter in my climate advocacy where I am trying really hard to link immigrant justice to climate justice in order to help people see those intersections because in my world they're not separate. My brown body outside is always a political act and when we talk about people who are affected by climate change, it will be immigrants and black and brown bodies before anybody else. I hope to continue telling these stories and dial in this messaging to help folks understand the importance and the connection between immigration and climate.
POW: Is there anything you would tell your younger self or other young immigrants who may be having similar feelings that you felt?
Vanessa Chavarriaga Posada: That's who I made this film for, my younger self, and for other kids who grew up like me and are still growing up.
I would tell her that we don't have to be afraid anymore. We can take up all the space we want outdoors, and that's the beautiful thing about skiing and running. I would tell her that we belong and the parts of myself that I grew up feeling most ashamed of are actually the most beautiful parts.
That journey of embracing my differences—the things that I thought were bad—and seeing the power in them has been really liberating. I think that's why it's important to see myself represented on this screen and in this film, because representation for all the kids who grew up like me is still very much needed.
POW: What do you hope people will take away from Soñadora?
Vanessa Chavarriaga Posada: I hope folks feel invited into a conversation and start thinking about things that they maybe hadn't thought about before. My lived experience as an undocumented immigrant is probably really different than yours. But I think through these stories the hope is to find common ground so that folks can start to see that we all have different experiences outdoors and become a little more in tune with that. These stories will help folks see how they can become better advocates for people of color and immigrants in the fight against the climate crisis.
POW: What ways can the Outdoor State help break down the barriers to the outdoors and create a more welcoming space for everyone?
Vanessa Chavarriaga Posada: Like I mentioned earlier, I believe that in its purest form, migration is just the right to move. I think that POW and the Outdoor State do a really good job at connecting our right to move and our love for outdoor sport with a reason to protect these spaces. I think if we just expand our narrative of who belongs and remember that everybody should have a right to move outdoors, we can all become better allies in this journey of breaking down barriers to outdoor access. We need to be having conversations and inviting different folks outside. That is something that each and every one of us can do. We're all members of the Outdoor State and we're all allies who can bring someone with us outside.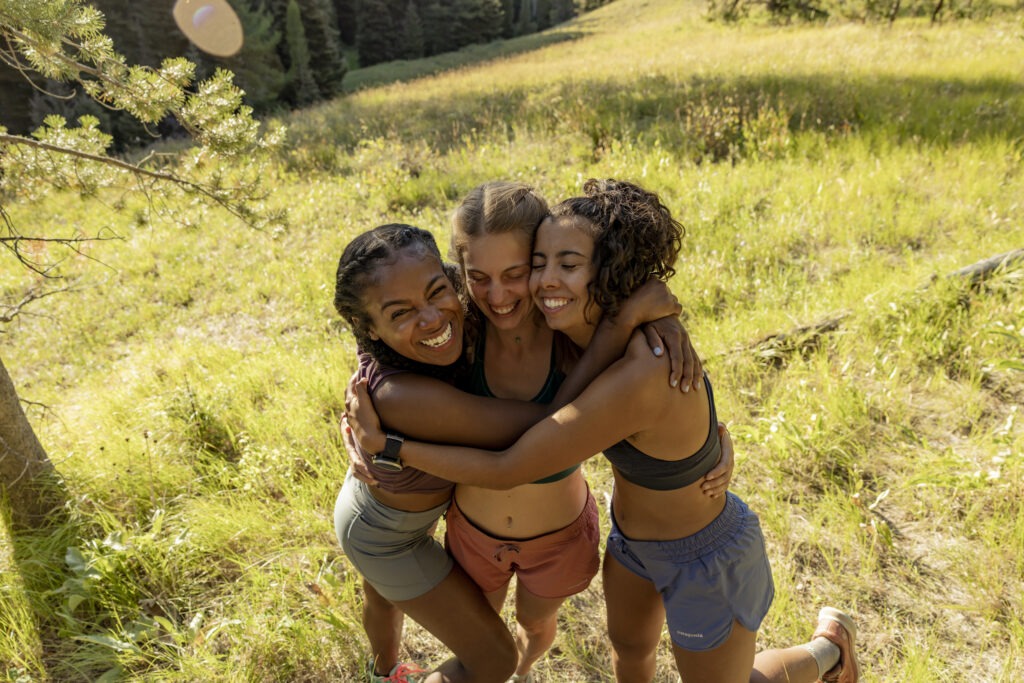 POW: Is there anything else we didn't hit on that you think is important to this story?
Vanessa Chavarriaga Posada: Part of the reason I'm so proud of this film was to be able to create it with a crew of all people of color and representative of my identities. I think when we talk about telling stories ethically, it's really important that the people behind the cameras also represent the people in front of the cameras.
I want to give a shout out to my Director Jr Rodriguez and the Executive Producer Sofia Jaramillo. The two of them really helped create a safe space for us to tell this story and I hope more stories continue to be that way with representation both behind the camera and in front of it.
Watch Soñadora:
A special shoutout to all of the POW Creative Alliance members, Jr Rodriguez (Director), Luke Kaneb (DP & Editor), Sofia Jaramillo (EP), Evan Green (Colors) and Micheli Oliver (Photos) for bringing their individual expertise to the process!
Immigrant Justice is Climate Justice
Join the fight for safety and dignity of our immigrant communities
Text HOME IS HERE to 787-57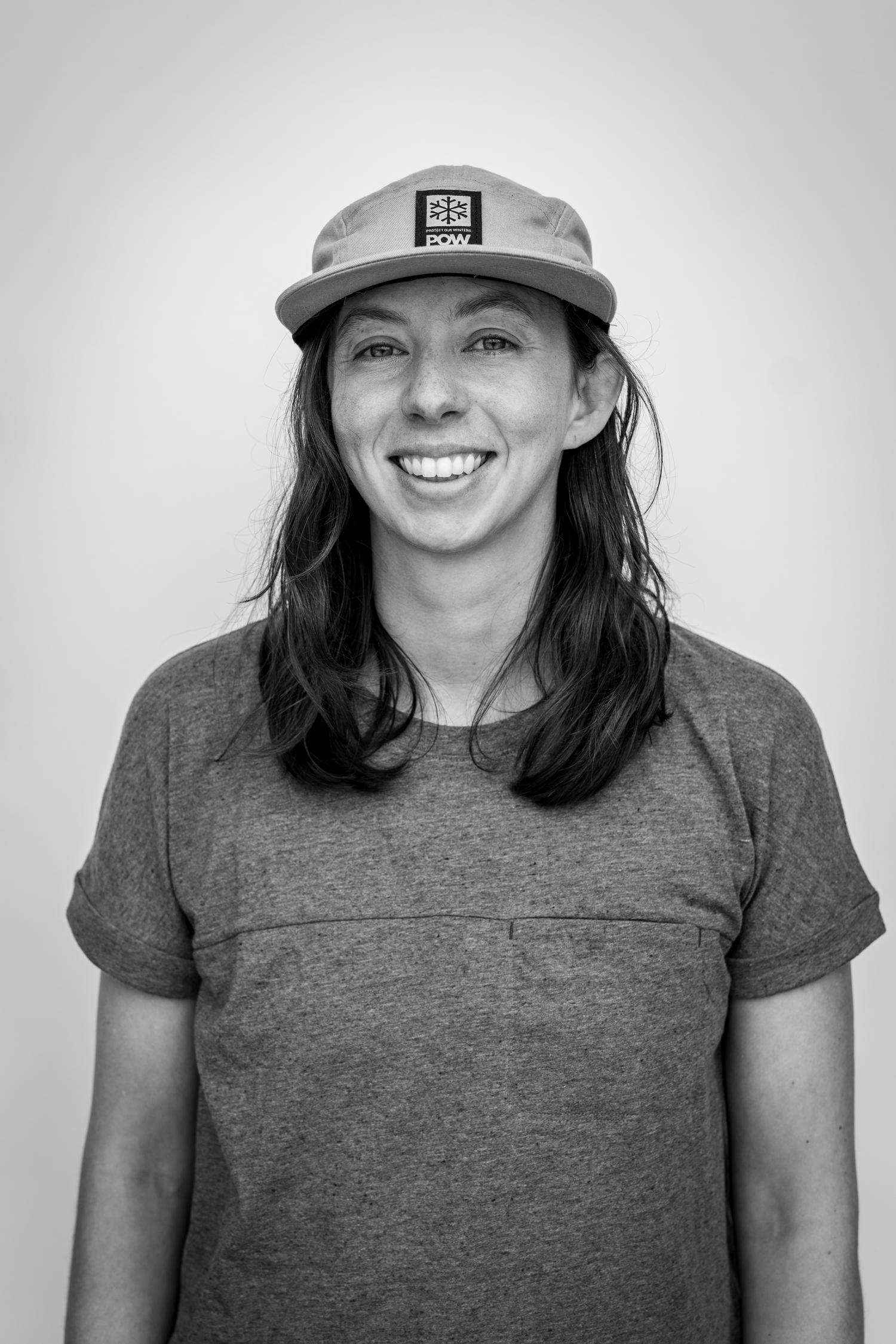 Author: Stacie Sullivan
Stacie always knew she wanted to pursue a career in the ski industry from a young age, having first clicked into skis at the age of 4 and writing her 8th grade career project on being a professional skier. While her dreams of becoming a professional athlete didn't quite pan out the way she planned at […]