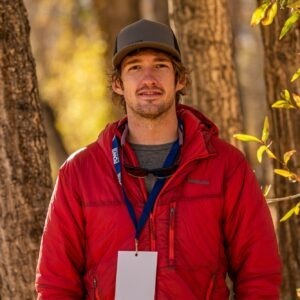 Josh Jespersen
Snowboarder
Born and raised in Pennsylvania among the rolling hills and Amish folk in the Appalachian countryside, Josh Jespersen learned to ski at Tussey Mountain outside of State College when he was three years old. Continuing to learn on the icy slopes of the Poconos until fifteen, he heard about snowboarding, and never looked back.
At eighteen years old, he committed to six years in the military as a Navy SEAL. During that time he deployed to Iraq and Afghanistan. On his second deployment, situated high in the Sulaiman Mountains of the Hindu Kush, he was snowed in for more than a month and was surrounded by dream lines. The need for shredding was renewed, and upon separation from the Navy, he promptly moved to Colorado. He soon bought his first splitboard, and again, never looked back.
Getting inspired by Jeremy Jones, he kept at it. To help motivate his fellow veterans to go out in the mountains, he decided to pick up an audacious goal, "Become the first person to climb and ski/snowboard all 54 of Colorado's 14,000-foot peaks in a single ski season." On May 20th, he accomplished that goal and did so in 138 days. The itch still can't be scratched, and he's beyond stoked to join the POW Rider's Alliance to bring more people out in the mountains and maybe inspire them to keep peaks snowy the world over.
Josh Jespersen Speaks at The National Press Club
Read More