Aspen Snowmass & U.S. Ski & Snowboard Join Forces for the Climate World Cup
Back
With warming winters and alpine races being canceled worldwide, the U.S. Ski Team is feeling the effects of climate change firsthand. The entire ski industry relies on a healthy, stable snowpack and climate change is quite possibly the biggest race of our lifetime. Earlier this month, Aspen Snowmass hosted the Stifel America's Downhill World Cup race at Aspen Mountain, and used the opportunity to get the ski community's attention, dubbing this event the Climate World Cup. In doing so, this event shines a light on how businesses, corporations, athletes and alpine racing fans across the globe can drive climate action.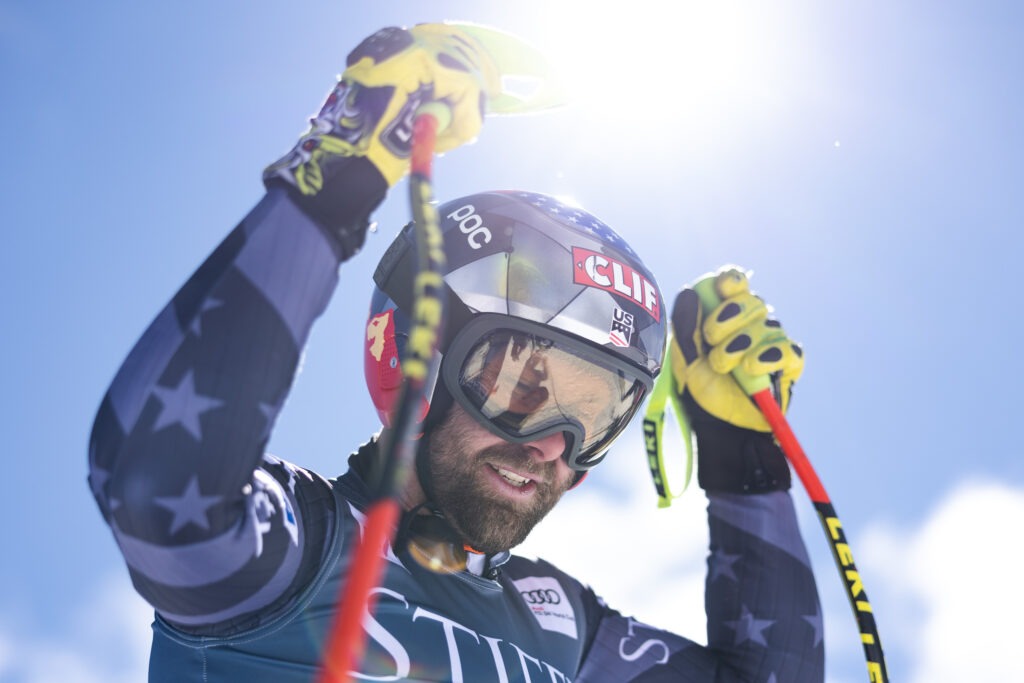 "Climate policy is not just driven by athletes, it is driven by business, it's driven by corporations and it is driven by governing bodies," said U.S. Ski Team athlete and POW Alliance member, Travis Ganong.
Having U.S. Ski & Snowboard there to help drive this event was key with the organization's incredibly strong and diverse platform. Using the voices of the U.S. Ski Team helps people make a connection between winter sports and climate and unite the snowsports industry on these issues.
"POW and U.S. Ski & Snowboard are aligned on the urgency of uniting the snowsports industry and community on meaningful advocacy on climate," said POW Executive Director Mario Molina. "By coming together, we can educate and mobilize our snowsports community to push for the clean energy technologies and policies that will most swiftly reduce emissions and protect the places we live and the lifestyles we love."
As a climate advocacy powerhouse, Aspen Snowmass is the perfect host for the Climate World Cup. It routinely brings awareness and leverages its voice in support of climate policy to a world stage, highlighting why it's important to the entire snowsports industry.
"The Climate World Cup was the first time leaders in the industry moved away, as a group, from 'let's recycle bottles and buy carbon offsets' to 'this has to be systemic and it has to mean wielding power, it has to change whole governance policies, and we need to speak about it'," said Aspen Snowmass' VP of Sustainability, Auden Schendler. "This is new for the U.S. Ski Team and new for corporate sponsors of the event like Audi. It was great to have a guy like Travis Ganong speaking up–a 17 year ski team member and POW Alliance member who is visibly angry about inaction on climate–he did his sport proud."
The leaders at the helm of the Aspen Snowmass understand more than most the impacts climate change can have on the snowsports industry. Since the winter of 1946/47, Aspen's average temperature has warmed by three degrees Farenheit and the resort has lost 30 days of winter since 1980. This fact alone is proof that without healthy and stable winters, the ski industry will cease to exist without taking action on climate at the legislative level.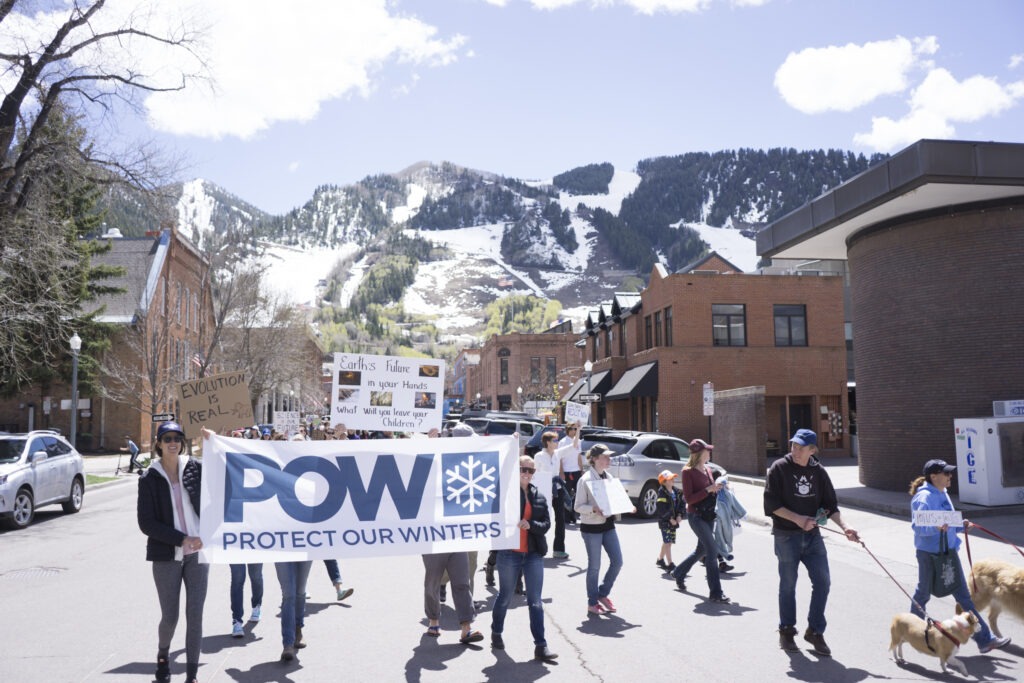 Aspen Snowmass has been a POW partner since 2009 and has been deeply involved with POW's work over the years from hosting events to writing op-eds and joining POW Action Fund in Washington D.C. to lobby before lawmakers. It uses its vast platform effectively to help drive change by looking for the biggest thing in any given arena and acting on it.  "We can move a lot of people–influential people—and get huge press," said Schendler. "That can change social norms, help build a movement and pressure policy makers." 
To make a bold and public statement on just how fragile the future of the snowsports industry is, Aspen Snowmass put a melted gondola art installation that you may have seen around the town or in photos. Additionally, the resort helps support POW's work by rallying its community around midterm elections for Stoke the Vote as well as helping get the word out about important climate news.

"Instead of just changing light bulbs, we ran a 15 year campaign to change the board of our utility, turning it towards clean power for 50,000 customers. We filed an Amicus brief on Mass. V. EPA, the most important piece of climate law in the world. We engaged Kimberly Clark's CEO on their forestry practices and helped change them," said Schendler. "But the most important thing we've done is donate years of staff time, and hundreds of thousands of dollars and free marketing to POW. And then POW does stuff like pushing the West Virginia ski resort, Snowshoe and Alterra, to pressure Joe Manchin to pass the Inflation Reduction Act climate bill."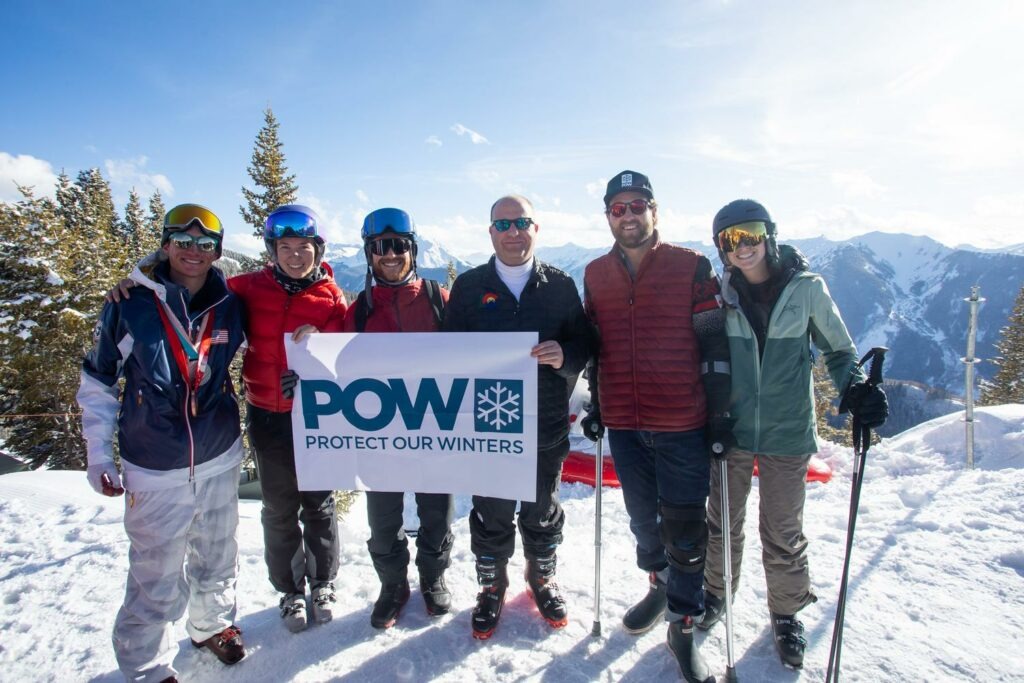 When it comes to creating impactful climate initiatives, it takes a strong team with a united voice advocating for the communities and places they love. With partners like U.S. Ski & Snowboard and Aspen Snowmass supporting us, we know that our team of advocates will continue to grow, whether they're a professional ski racer, CEO or a lover of snow. Their commitment to using their platforms to educate their audience on the importance of a clean energy economy will help outdoor enthusiasts of all kinds create a connection between climate and a viable future for the things we love most.
---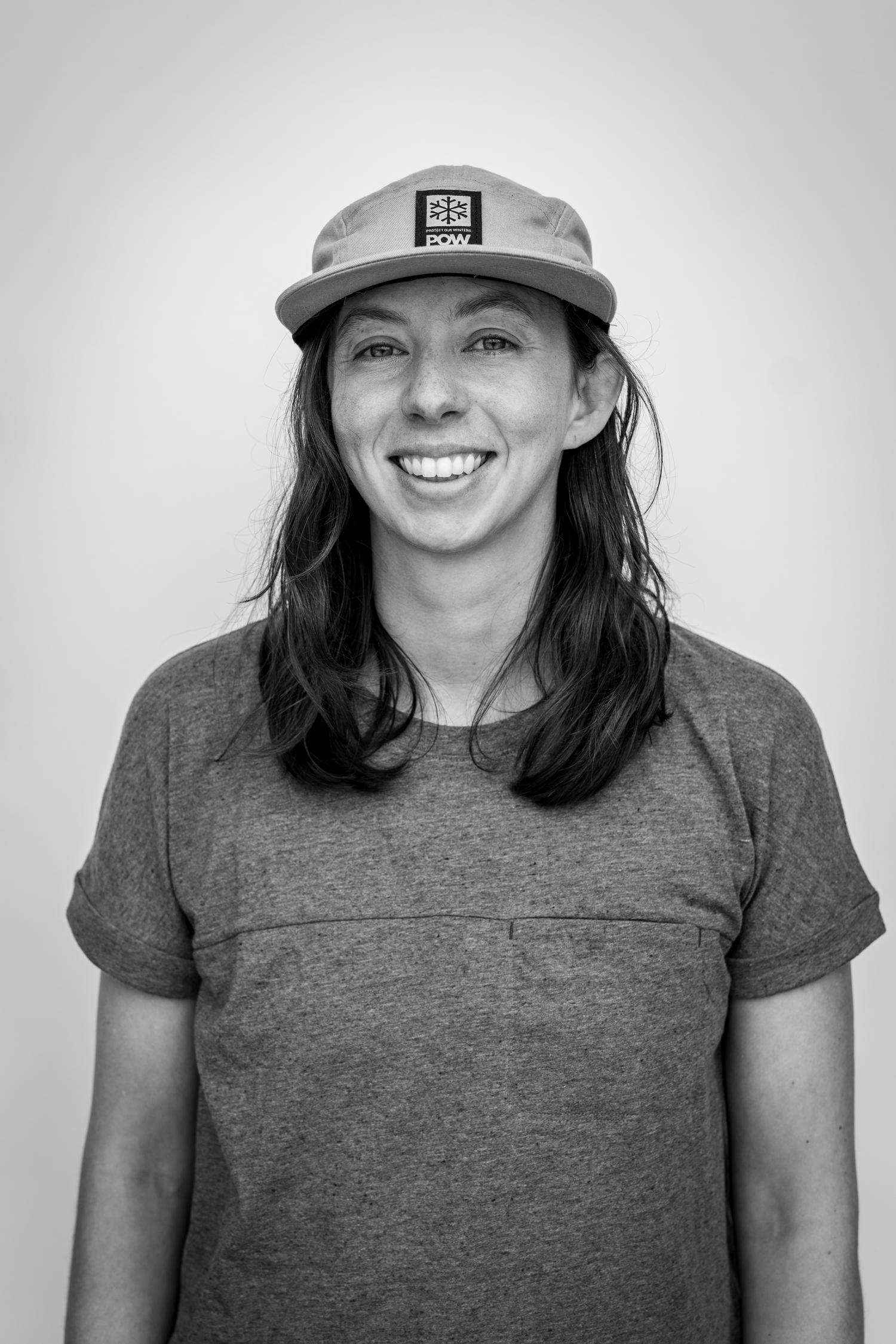 Author: Stacie Sullivan
Stacie always knew she wanted to pursue a career in the ski industry from a young age, having first clicked into skis at the age of 4 and writing her 8th grade career project on being a professional skier. While her dreams of becoming a professional athlete didn't quite pan out the way she planned at […]