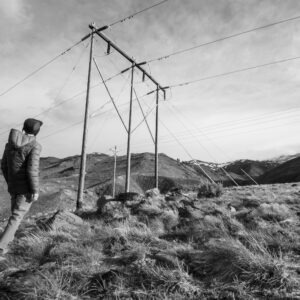 Protected: POW's Legislation Proposal
In 2022, the passage of the Inflation Reduction Act (IRA) invested $369 billion into clean energy, clean transportation and green technology. While this was an incredible achievement, it was just one pitch in our climb toward a clean energy future and reaching our climate goals of carbon neutrality by 2050. It's time for POW, our coalition of athletes, creatives, scientists, brand partners and the entire Outdoor State to meet the moment and make our summit push.
What is it? 
Over the last year, POW has been working on common ground and common sense legislation that aims to implement the initiatives in the Inflation Reduction Act (IRA) and the Bipartisan Infrastructure Package (BIF). This legislation aims to create community benefits for counties and tribal governments that host energy infrastructure. POW will work with developers and other key stakeholders to bring real incentives for these communities which will promote economic benefits for things like roads, bridges, schools, libraries, and first responders, as well as outdoor recreation. This legislation will build a fund that supports communities which will require no additional government spending.
Why is it needed?
We need to responsibly develop and deploy the potential 600GW of renewable energy that is available and it needs to reach communities affordably across the country. In order for this to happen, we need to do the following:
Transmission needs to be developed rapidly and responsibly in order to reach our climate goals and and fully scale renewable energy incenstives in the IRA.

Electricity demand from consumers is increasing rapidly, therefore we need to increase the capacity for transmission to carry the needed electricity from these new clean energy sources to energy consumers.

We need to overcome obstacles in community opposition. This bill will invest funds from the federal loan program back into communities where the transmission lines are being developed, including tribal governments, who host energy infrastructure at no additional cost to the federal government.
Why POW?
As members of the Outdoor State, we're the ones recreating on the land in which renewable energy infrastructure will be built. We don't want just anyone driving this development. We want it done responsibly and in a way that will benefit the communities in which we're working in. The Outdoor State can play a key role in driving the clean energy transition, and we need your voice to help us make this happen.
We've done our planning and preparation… Now it's go time.