Clean Energy is for Everyone Presented in Partnership with Palmetto
Back
Here at POW, we're firm believers that clean, carbon-free energy can help mitigate the threat of climate change, and we're big supporters of the proliferation of solar across the country. After all, 25% of greenhouse gas emissions come from electricity generation alone which is why we're laser focused on advocating for a clean-energy economy. One of the biggest ways we can do this is by transitioning to residential solar. In order for this shift to happen, we need fair net metering rates, the continuation of solar tax credits, and increased renewable portfolio standards at the state level.
As a member of the Outdoor State, you can help support this transition by understanding your own energy footprint, and finding ways within your own means to protect the places we love from the threat of climate change. While this may sound daunting, POW and our new partners at Palmetto have your back— and Palmetto is offering an exclusive deal for Team POW members. More on that below.
Palmetto is a platform that makes adoption and installation of renewable energy like solar power easier and more affordable for homeowners. Through Palmetto, homeowners can make sense of their energy use and get connected to local, trustworthy service providers, putting savings back into local communities and the power back into their hands.
If you didn't know already, Palmetto is a marketplace designed to drive the adoption of renewable energy like solar power through actions, such as educating others about climate change and making solar more accessible to everyone.
How to Decrease Your Energy Footprint
In the United States, we're incredibly fortunate to be able to walk into a room and flip on a light switch without thinking about where that source of energy comes from. Unfortunately, many people in other parts of the world don't share that same luxury.
Once you recognize this privilege, you've already taken the first step toward understanding your own energy footprint, and you can begin to re-evaluate your own relationship with how we consume energy.
"People need to understand how their energy footprint can be optimized," said Jason Conrad, Vice President of Product Marketing at Palmetto. "Whether that's adopting solar energy or just using less electricity in their homes. Using clean energy and being energy efficient are both important ways of optimizing one's energy footprint."
The Barriers of Entry to Going Solar
Palmetto is working to break down the barriers to going solar, so that more people can benefit from renewable energy. To better understand why these barriers of entry exist, they conducted a recent study called Energy Attitudes of Consumers. They discovered that the top three barriers to going solar are: 
Upfront costs associated with going solar, and the perceived lack of available financing.
As outdoor enthusiasts, we're often tempted to upgrade to the latest mountain bike or new lightweight touring setup. We may even want to invest in a healthy future for our planet. At POW, we know that this kind of spending isn't always in the cards for a lot of us, but according to Conrad, there are resources that can help—at least with the investing in the healthy planet part.

Conrad explained that there are lots of programs available that help break down the cost of a solar panel system into more manageable monthly payments, similar to a home mortgage or car loan.

"90 percent of homeowners that go solar finance it," said Conrad. "If the amount you're saving is more than your monthly payment, you're still putting money into your pocket, even after paying your loan."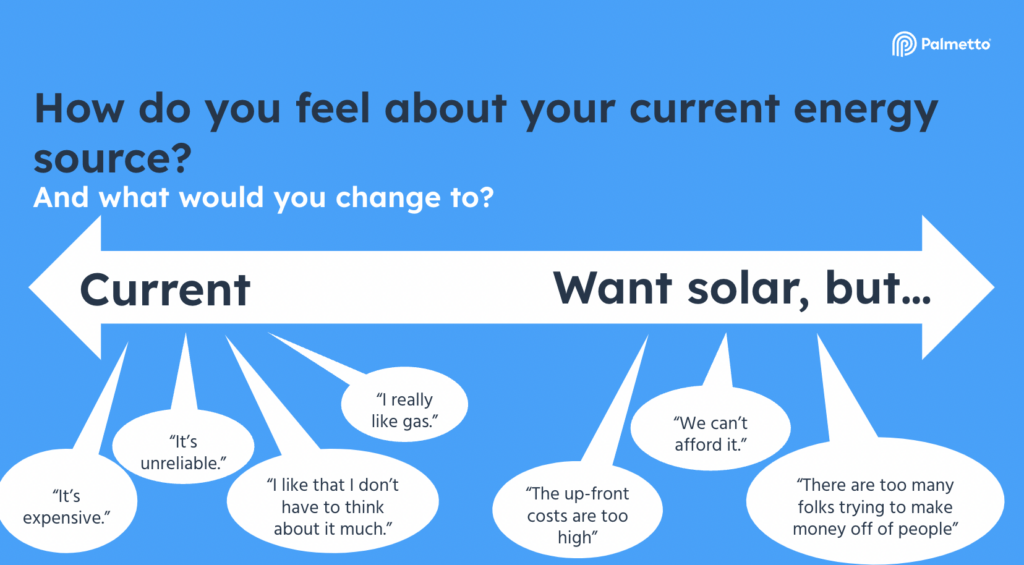 Concern that solar energy won't work if you live in a cloudy or rainy environment.

Just like how you need a ski that's specific to the type of shredding you like to do, a solar power system also needs to be designed for the environment you live in for optimum performance.

Installing solar energy is actually extremely specific to your roof, and how the sun hits the part of the world you live in. Having a personalized view of your roof and what it is capable of can help reassure homeowners that solar energy will still work, even in a cloudy environment.

Individuals living in cloudier regions can also save when going solar thanks to state or local government clean energy adoption incentives. When utility costs are high, these incentives can help lower the cost of going solar, to offset those expensive rates.

"It's not always about how capable your roof is in terms of generating solar output, it's also about what's in your market from a utility perspective," said Conrad. "In markets where the cost of electricity is high, a consumer can gain a lot more. Even if they're in a cloudy environment, they can still have an offset."
Many people are skeptical and feel it's unconventional.

As members of the Outdoor State, we enjoy sharing different viewpoints and breaking down barriers through personal storytelling.

"The best way to start breaking down these barriers is to introduce solar to your own community, and share your experience with friends and family," said Conrad. "Many of our customers actually end up being neighbors of people who recently installed solar."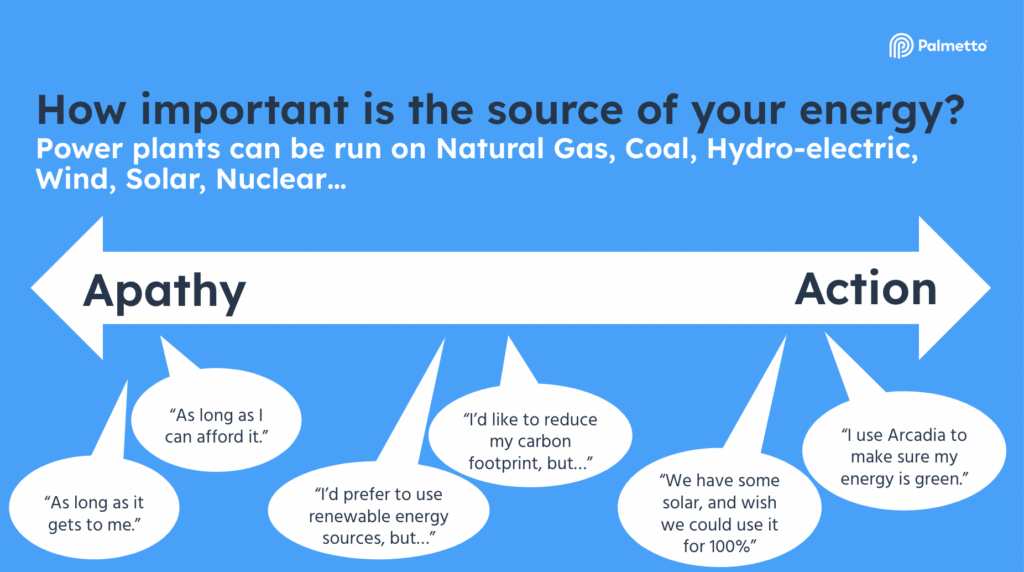 For Palmetto, transparency is key when it comes to breaking down these barriers. They are upfront about showing exactly what you'll get, and how much energy your home can produce. With the help of their own proprietary solar mapping tool, you can research the cost of going solar for your home, how the panels will be installed, your estimated savings over time and potential carbon offset. 
"Our solar design tool uses geospatial data from your roof and the landscape around your house," said Conrad. "We have a system that can determine your photovoltaic potential, which is a fancy word for how the sun hits your roof and how much energy you can produce."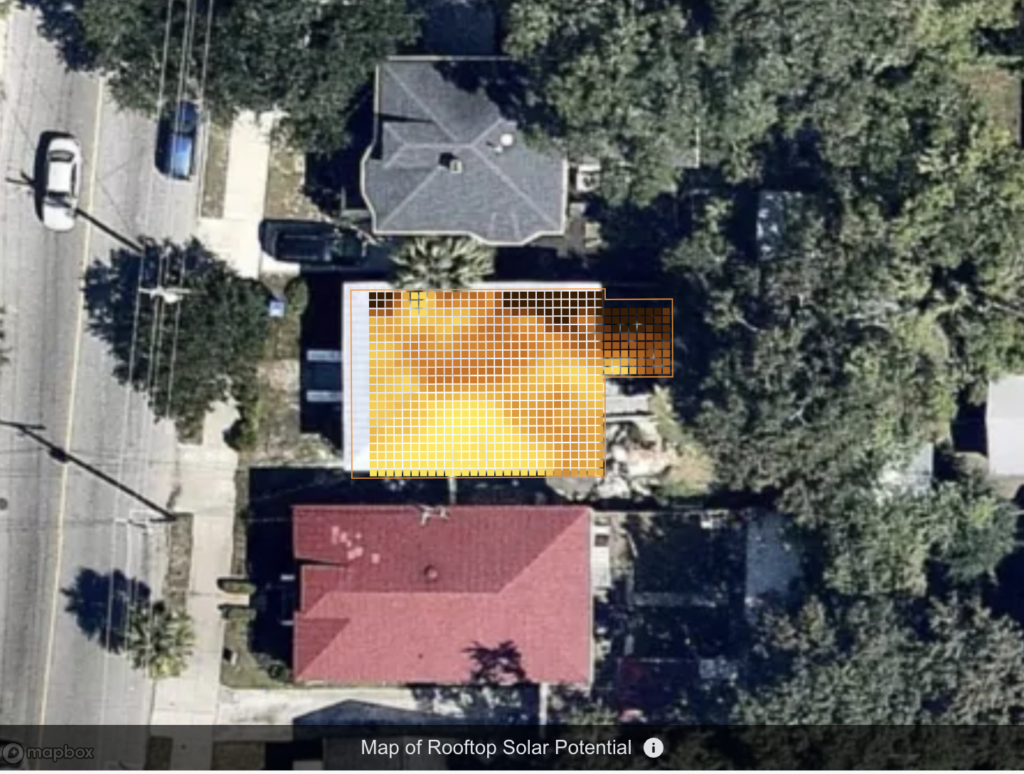 The tool also breaks down how you're offsetting your energy footprint in ways that the general consumer can easily understand. For this roof in particular, we see that the offset of going solar over the span of 25 years is 9.89 tons of carbon, or the equivalent of planting 254 trees.
Additionally, it will show your estimated savings by month, and total savings over 25 years. For this home, the owner is projected to save $231.88 per month, and $69,552 over 25 years. Now that's a lot of dough!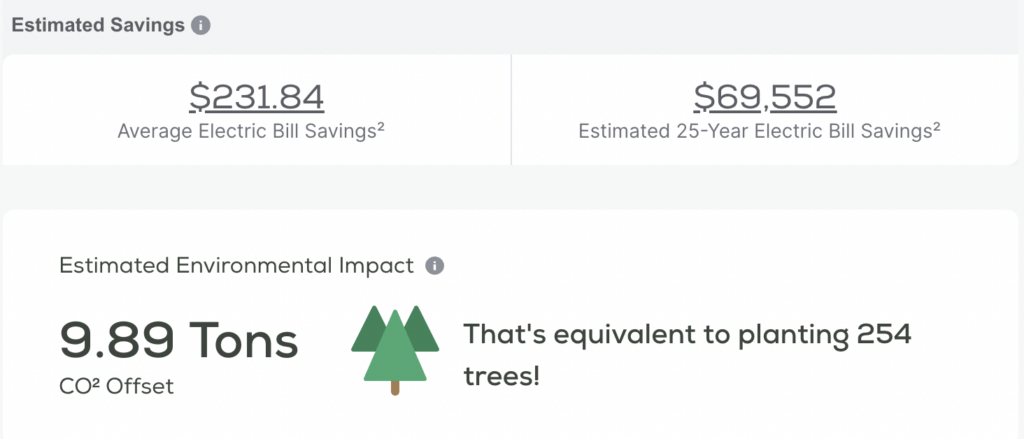 ---
Exclusive, Limited-Time Solar Offer for Outdoor State Members
As a member of Team POW, you can help the clean energy transition by choosing to go solar. Since
As a member of Team POW, you can help the clean energy transition by choosing to go solar. To help make sure clean energy is for everyone, Palmetto is offering Team POW members 10% off solar installations for their homes.
To get started, simply enter your home address and your average monthly electricity bill, and Palmetto's proprietary technology will provide a preliminary system design tailored to your home, recommend an optimal system size, and calculate an estimate of your savings.
Click Here To Design Your Solar System And Get A Savings Estimate
---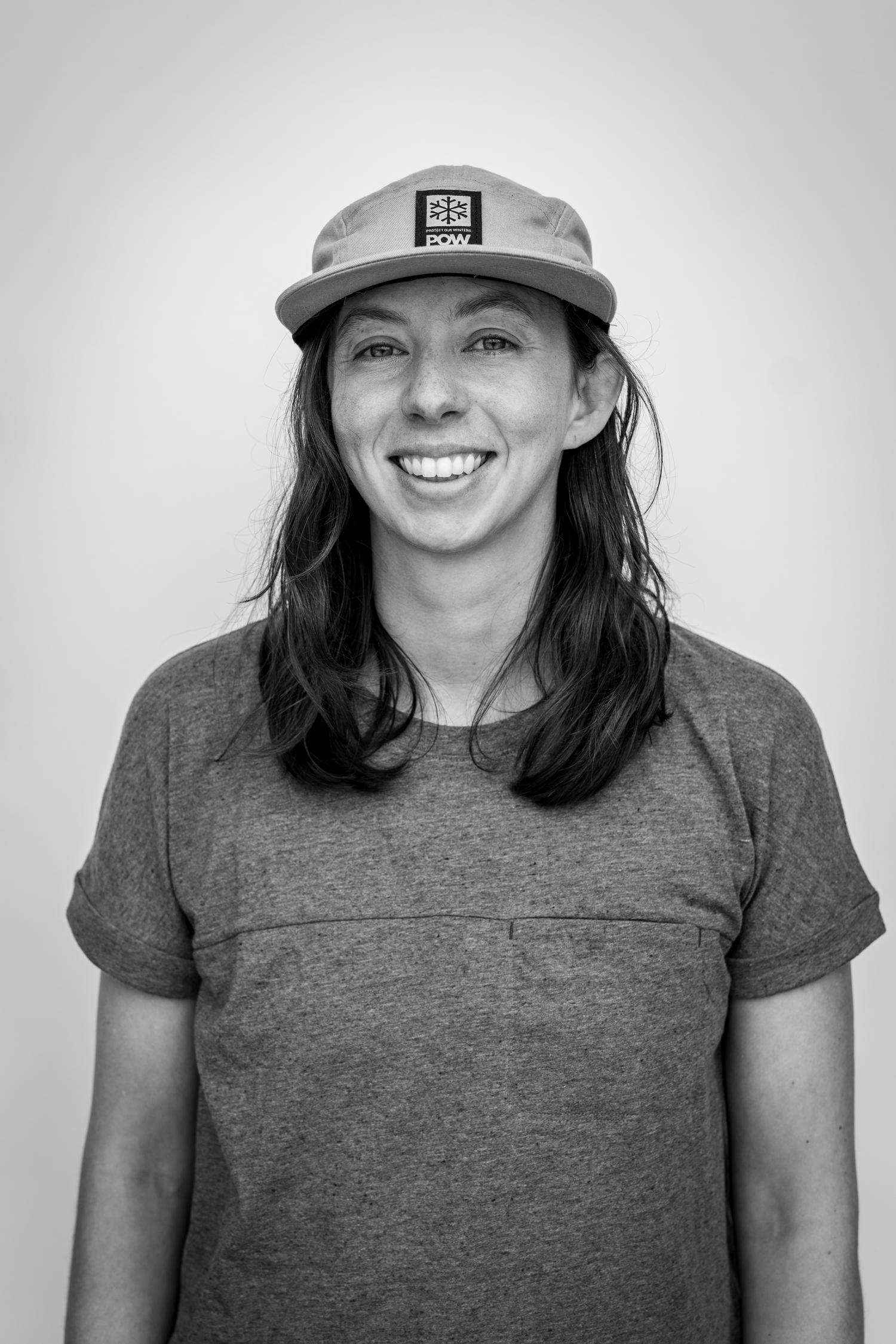 Author: Stacie Sullivan
Stacie always knew she wanted to pursue a career in the ski industry from a young age, having first clicked into skis at the age of 4 and writing her 8th grade career project on being a professional skier. While her dreams of becoming a professional athlete didn't quite pan out the way she planned at […]