Keeping the Good in Play with Arc'teryx
Back
We've all been there. What was originally forecasted to be a snow event came in warmer than anticipated and our once waterproof shell left us with damp midlayers. Once home and dried out, we'll try and salvage it by re-waterproofing the jacket, patching it up with duct tape or it'll end up sitting in the back of our closets pretending like we one day might need to wear it again. We don't want to throw away that once expensive piece of material knowing it will only end up in a landfill. Arc'teryx has been there too, which is why their team came up with a solution to keep our gear in play longer with its ReBIRD™ program.

Arc'teryx was born in the territories of the First Nations located in British Columbia's Coast Mountains, where the brand was created off of a love for this land–for spending time in the great outdoors, whether for climb, snow or trail.
"Out in the mountains, we see firsthand the damage done – from melting glaciers and once-in-100-year rain events happening on an ever-increasing scale, to heat domes, wildfires and plumes of smoke every summer," said Arc'teryx's Vice President of ReBIRD, Dominique Showers. "We see the critical importance of climate action, to protect the places we love. This is our most pressing environmental challenge."

Arc'teryx prides itself on creating gear that is built to last, however even the best brands aren't immune to having an impact on the planet. For Arc'teryx, the biggest challenge in lessening its footprint is in the manufacturing process and what happens to the gear at the end of its life. In fact, textile waste has increased by 800% since 1965 and global resource use is still rising. "Reducing waste and shifting to a circular economy is one of the most powerful levers we have to protect the planet," said Showers.
Currently, our economy is very linear. We buy, consume and then discard. Arc'teryx is working to change this narrative by creating products with the end of their life in mind. To do this, we need to shift our mindset about how products are made and question the status quo: "How can this product last beyond one user? How can we become custodians of our gear?" asked Showers.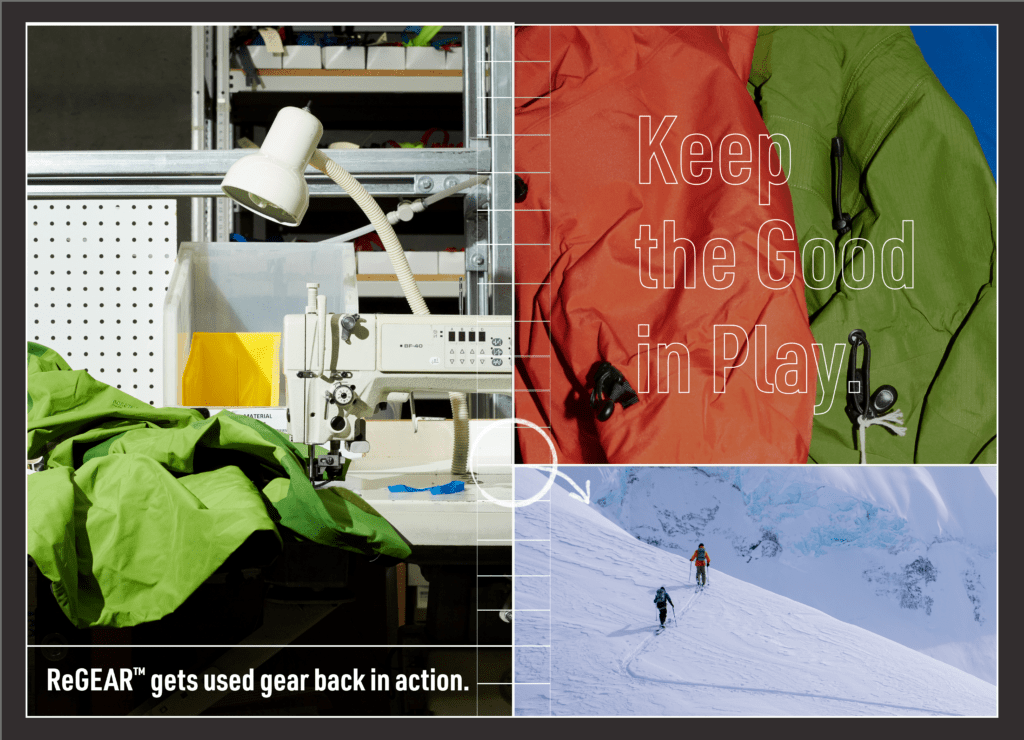 ReBIRD™ is Arc'teryx's circularity hub, where all the brand's initiatives around care, repair, resale and recycling are born: ReCARE, ReGEAR and ReCUT. "Our design team are creating innovative new repair processes, and embedding end of life solutions from the very start of the design process," said Showers. "This is just the start." "Our design team are creating innovative new repair processes, and embedding end of life solutions from the very start of the design process," said Showers. "This is just the start."
The Three Pillars of ReBIRD™
ReCARE focuses on educating the Arc'teryx community about caring for their equipment. ReCARE informs the consumer on how to regularly wash their gear, fixing zipper pulls and patching tears. "It exists to keep gear out there, in the field, performing at its best," said Showers.
ReGEAR is Arc'teryx's buy back and used gear program. The goal is to keep products in play longer by taking back gear, deconstructing any issues and bringing it back to life. It's a way of taking products that are like-new or just lingering in the back of someone's closet, getting it back to its best and finding it a new home. "ReGEAR items function exactly as they did in their first life, but often have unique design touches which tell the tales of their former adventures," said Showers. "This is a powerful step from singular ownership to creating a chain of custody – maximizing adventures for every item."
Additionally, all products products that come through the ReGEAR program is professionally washed, sanitized, cleaned and repaired when needed as a testament to the quality.
ReCUT is where Arc'teryx does its experimental upcycling by giving new life to dead ends. It takes learnings from design testing and workshops to create new products using materials which were beyond functional repair.
Transition to Circular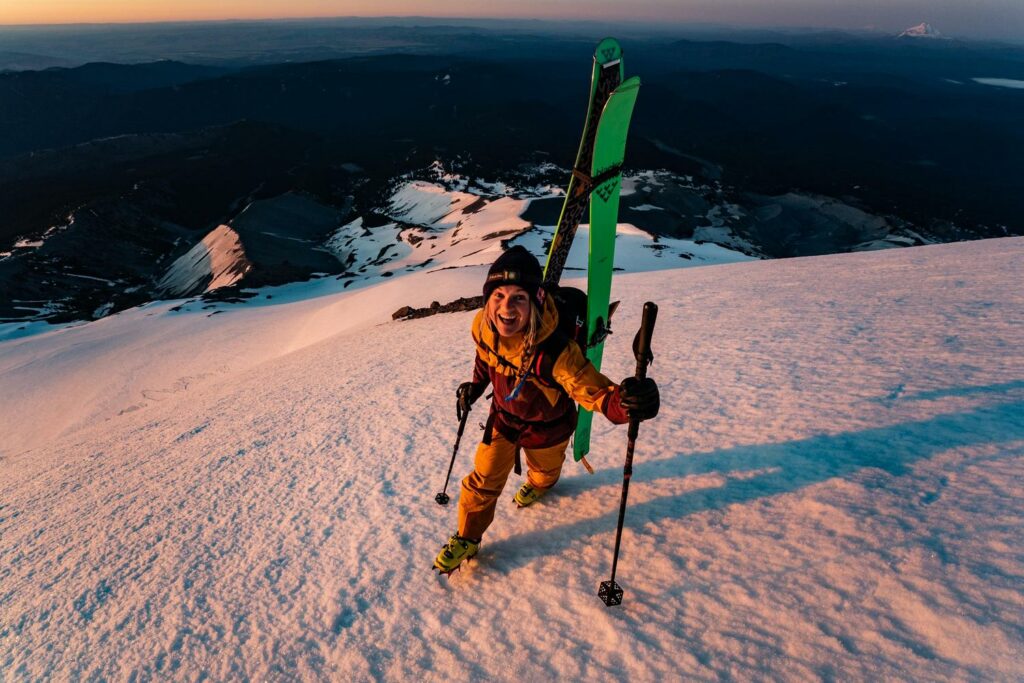 Want to start making more circular purchases? The Arc'teryx ReGEAR platform is growing every day and offers one-of-a-kind products. In fact, professional skier and POW Athlete Alliance member and Arc'teryx athlete, Michelle Parker, had the chance to visit the ARC'One manufacturing facility where she got to see the craftsmanship that goes into some of her favorite products. 
"I had the chance to meet the ReBIRD™ team, and I was blown away by their vision and the work they were doing: taking unloved items and breathing new life into them. I saw Cerium hoodies as good as new – still puffy and warm, now with colorful mismatched patches telling the tale of their repairs. I saw hardshell jackets brought back from the brink, every bit as waterproof as the day they were born – but now with a unique colorway," said Parker. "Every mountain athlete has seen firsthand the effects of climate change, and the urgency with which we need to act. I was so excited to see the incredible work being done by the ReBIRD™ team – and I'm stoked to take my one-off gear to the mountains."
---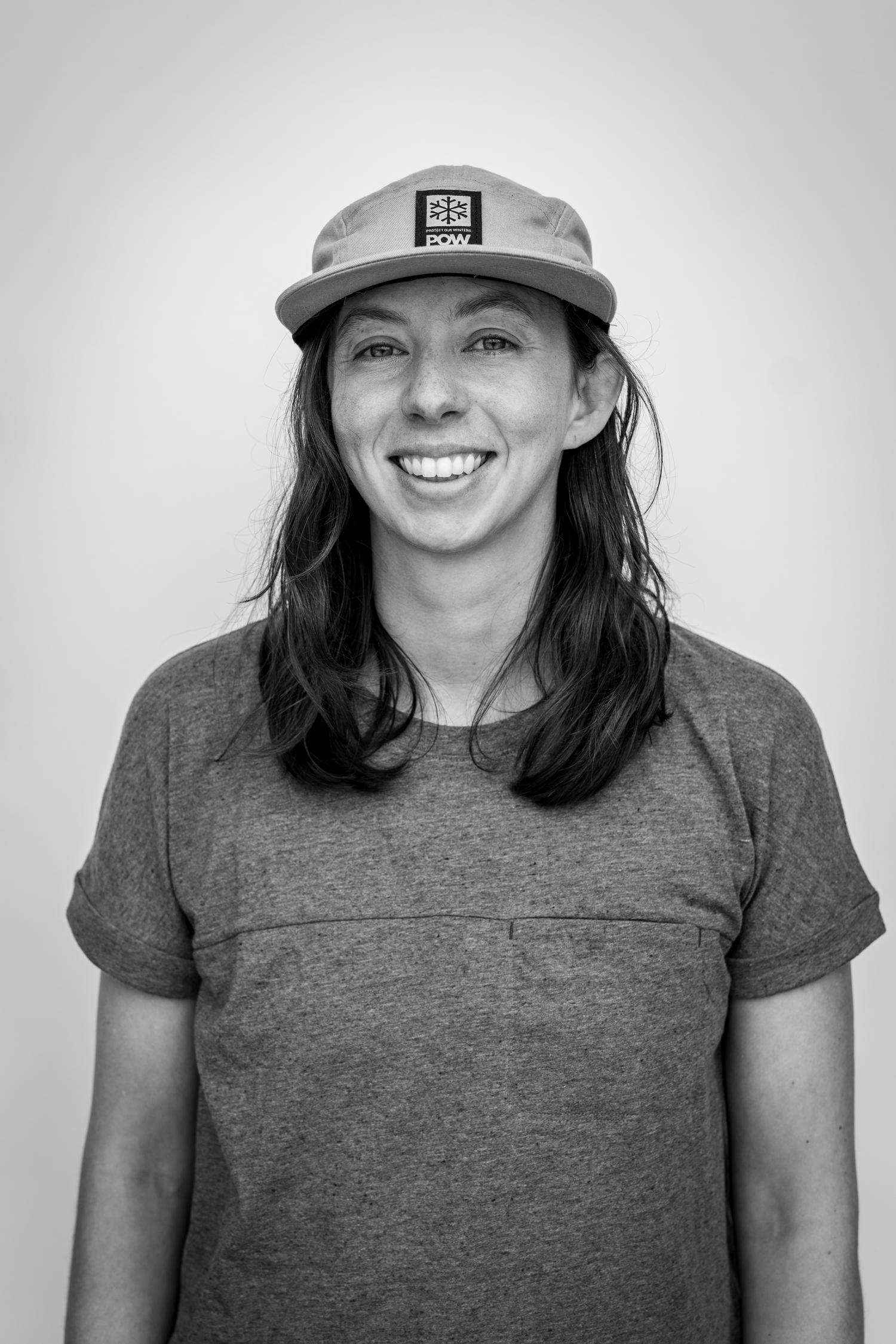 Author: Stacie Sullivan
Stacie always knew she wanted to pursue a career in the ski industry from a young age, having first clicked into skis at the age of 4 and writing her 8th grade career project on being a professional skier. While her dreams of becoming a professional athlete didn't quite pan out the way she planned at […]