Largest Climate Bill Ever Signed into Law. Let's Enjoy the view together
Back
Photos by Ming T. Poon
Before starting POW 15 years ago, I had never envisioned myself in a suit debating energy policy on Capitol Hill. But we quickly realized that to actually protect winters, and summers, we were going to have to think really big. And driving big, positive change within the systems that create the most emissions (energy and transportation) starts in Washington D.C.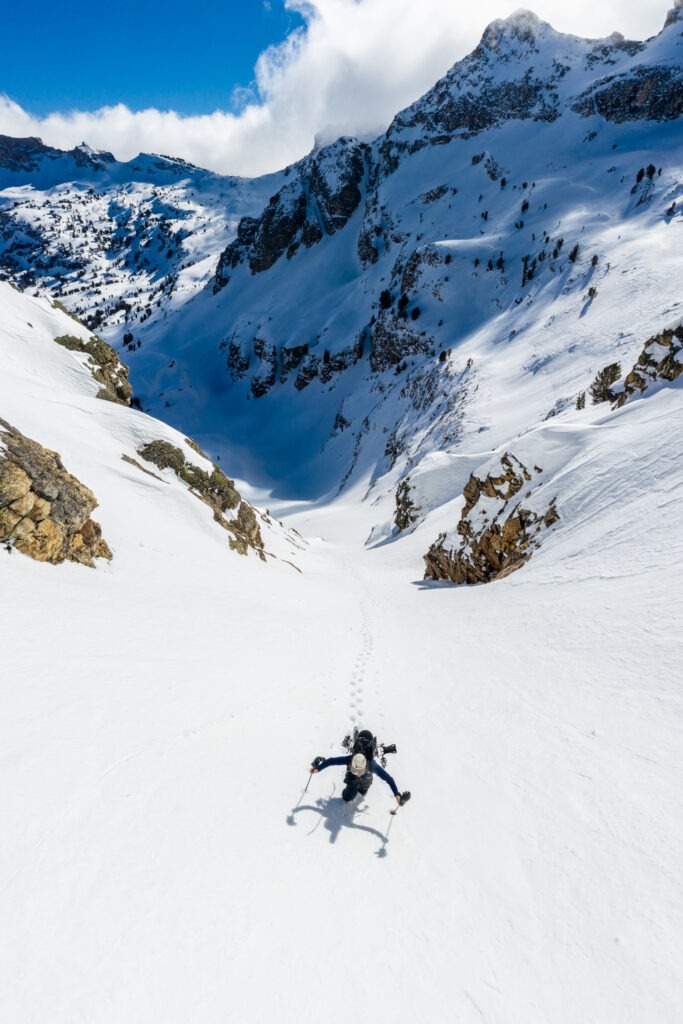 As you know, really big bucket list objectives take time and effort. And much like in the mountains, what starts with a vision requires a lot of work, overcoming obstacles along the way and starting over as conditions change. And while progress can seem so frustratingly slow, once it happens, it tends to happen really fast.
Today marks a massive leap forward in doing what POW was started to do: Protect the places we live and lifestyles we love.
President Biden just signed the Inflation Reduction Act into law. This includes the largest, most impactful climate legislation of our time (so far!). It invests $369 billion into clean energy, clean transportation and green technology. Now, this list should sound very familiar to you, because it is what POW has been advocating for in Washington D.C. and state houses (with your help!) for more than a decade.
Some of the benefits we'll notice at home are credits to put solar on our roofs and buy American-built electric vehicles, including used ones. Putting cleaner options in reach for more people will help to make a solid dent in emissions, create good jobs and save people money in the short and long term.
We also need to reimagine the overall system for creating and transmitting energy nationwide. This bill does that by jumpstarting manufacturing and innovation that will fuel the clean energy transition. It seeks to add 950 million solar panels, 120,000 wind turbines and 2,300 grid-scale battery plants to the grid by 2030. A methane fee will reduce an extremely potent source of warming, while funding some of these investments. There is also a dedicated $60 billion for environmental justice priorities ensuring that communities grappling with pollution and health disparities have a clear line to grants and programs.
As with any big objective, compromises needed to be made and plans changed along the way as conditions changed. But, the bill signed today is projected to reduce greenhouse gas emissions by about one gigaton in 2030, 10 times more than any other single piece of legislation in history. And we are now on track to reduce emissions by 40% (of 2005 levels) by 2030. From here, state and local governments along with the marketplace should be able to carry the torch forward to fulfill our global commitment to the Paris Agreement to reduce by 50% by 2030. And POW will be working to keep that torch burning to 2030 and beyond.
One of the most important decisions you can make in the mountains is deciding who is on your team. Who will have the stamina, knowledge and drive to reach the top. As we reach the summit of this objective and make celebratory pow turns down the face, I'm especially grateful to you for coming along on the ride. And if you aren't on Team POW yet, I hope that you'll consider joining!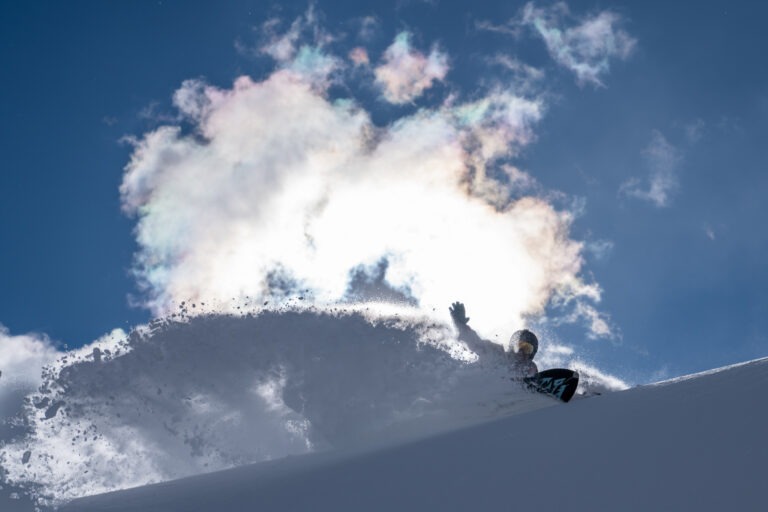 Today is a really big one. Let's celebrate! And then get back to it. The window of opportunity was small and the path was incredibly narrow in reaching today's summit. This bill would not have been possible without climate champions in office, who didn't give up on this effort. And it is why POW is so focused on turning out the vote. On that note, please join me in pledging to vote today!
Thank you for joining me on this journey,
Jeremy Jones
Father, Husband, POW Founder and Chair, Pro snowboarder and Owner of Jones Snowboards
---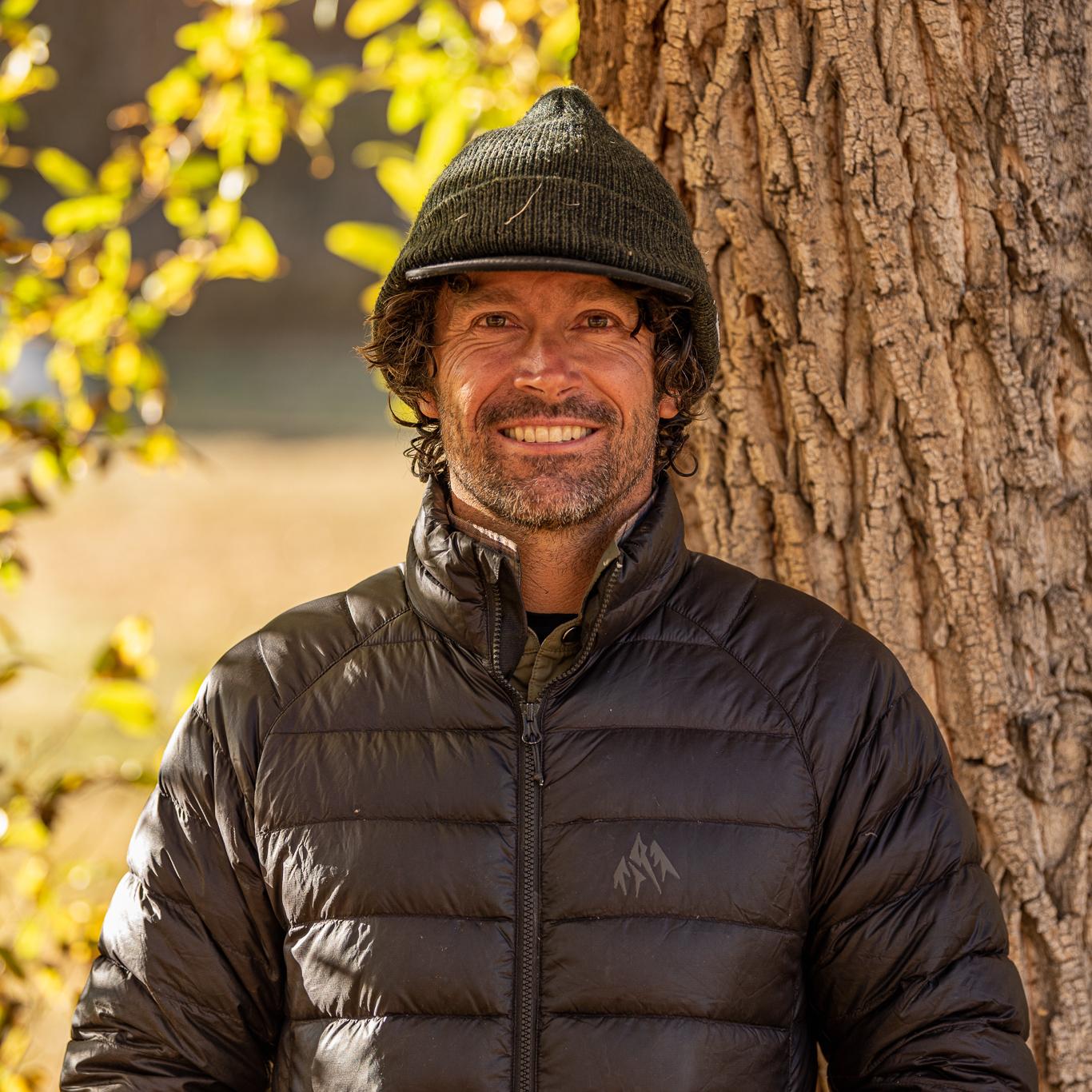 Author: Jeremy Jones
Jeremy Jones is the founder and CEO of Protect Our Winters. Jeremy has been a professional snowboarder for 30 years and is widely regarded as one of the best big mountain snowboarders in the world. Ten times voted "Big Mountain Rider of the Year" by Snowboarder Magazine, he has starred in over twenty snowboard films […]