Meet the POW Bike Alliance
Back
Photo by Scott Markewitz

We are beyond stoked to introduce the newest sector of the POW Alliance: POW Bike! World Champs, Olympians and local legends including Rebecca Rusch, Dillon Osleger, Kait Boyle, Kurt Refsnider, Christopher Blevins, Sarah Sturm, Barry Wicks, Matthew Lieto, Chris Cosentino, Serena Gordon, Alyssa Gonzalez, William Cadham, Mark Taylor, Lea Davison, Peter Stetina, Evelyn Dong, Lael Wilcox, Kathy Pruitt, Kate Courtney, Ted King, Sam Schultz, Caitlin Bernstein and Hannah Bergemann. With the addition of 23 athletes (and counting), POW is growing the Outdoor State and creating the biggest, boldest and most inclusive team of outdoor enthusiasts committed to protecting the places they live and the lifestyles they love. Read on below to get to know some of our newest Alliance Members and learn why they're stoked to join POW!
---
Rebecca Rusch, Gravel and Mountain Biker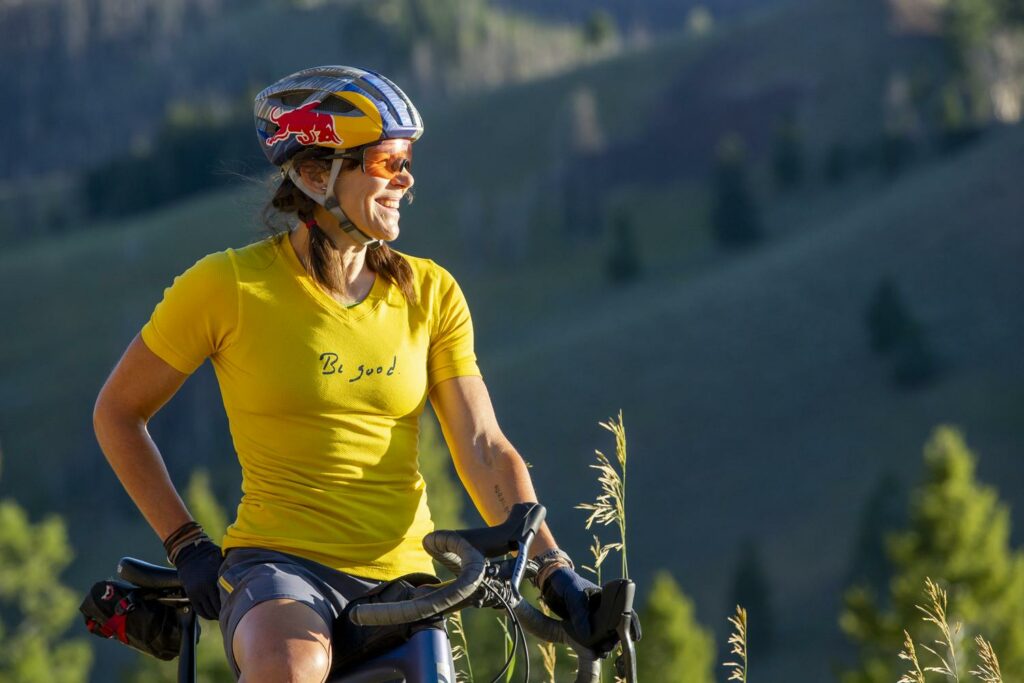 Rebecca Rusch is an American ultra-endurance pro athlete, seven-time world champion, author, entrepreneur, Emmy Award winner and motivational speaker whose career has spanned numerous adventure sports including rock climbing, expedition racing, whitewater rafting, cross-country skiing and mountain biking.
Why are you stoked to be on POW Bike?
"I believe we must advocate for the value of our outdoors and our environment, not just as material resources, but as global treasures that deserve to be protected for the good of humanity. Climate change is directly impacting the well-being of the places we live in, play in and depend on. Our home is gravely threatened and I know I must be part of the solution. I have long admired the work done by Protect Our Winters to spread awareness and advocacy for these issues and am eager to join their forces to amplify their messaging. POW aligns with my values, my outdoor community and POW speaks a language that resonates with me."
---
Christopher Blevins, Cross-Country Mountain Biker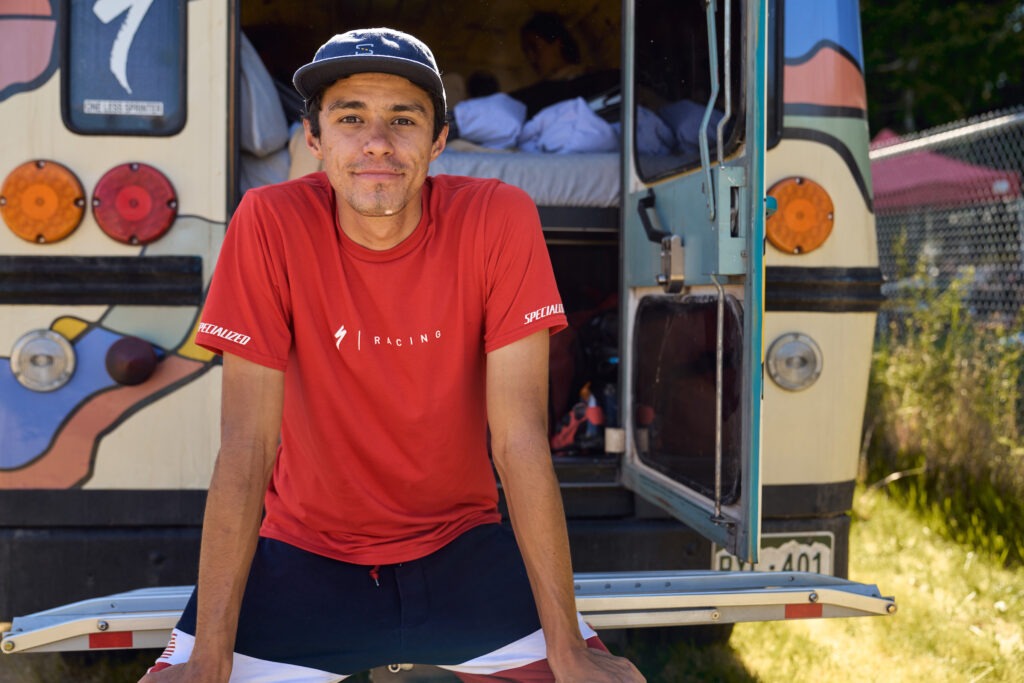 Christopher Blevins grew up in Durango, Colorado, a tight-knit mountain community with backyard playgrounds for all. At age 5, his dad placed him (literally) on a BMX start gate which began his racing career. Blevins raced BMX at a national level for a decade, winning multiple national age-group titles. In his teenage years, he started to gravitate to the road and mountain bike.
Fueled by the motto of his youth riding team, "never forget the feeling", Blevins began to discover what the bike can provide beyond just racing, allowing him to build a community, connect to his home mountains and learn about himself. When Blevins graduated from high school, he headed to Cal Poly in San Luis Obispo, California and eventually graduated with a business degree focusing on social entrepreneurship. Throughout college, he was able to explore other interests alongside training for the Tokyo Olympics. This included poetry and music, failing at surfing and working with Outride and Silver Stallion, two nonprofits that seek to provide a cycling ecosystem to kids in underserved communities.
Blevins firmly believes in the power of a bike as a tool for positive social and environmental impact, and this outlook is what inspires him as an athlete.
Why are you stoked to join POW Bike?
"I don't want to sit on the sidelines anymore. I've been incredibly privileged throughout my life to have access to the outdoors, education and a sport that takes me worldwide. I don't want to follow a path of separating what I do as an athlete from the places and communities I see along the way. I've seen firsthand over and over what access to the outdoors provides to kids and communities. I view sport as such an incredible platform for social and environmental action, and I know it's imperative that those who are granted platforms use them.
---
Matt Lieto, Gravel Biker and Triathlete
Matt Lieto has been part of the endurance sports community for almost 2 decades now, but his journey there was vastly different than most. In 1998 Lieto watched his brother race the Ironman World Championship, which inspired him to head home where lost 80 lbs skateboarding at a local skate park.
In the years since Lieto has spent a majority of his time as a professional triathlete and cyclist competing in some of the biggest races on the planet, including several Ironman World Championships and races like the Unbound 200. For the last few years, he's focused on using his knowledge of the sport by coaching, podcasting and being the lead commentator for Ironman events, while appearing on NBC, Peacock, RedbullTV as well as others. Lieto loves having a platform there and on social media to promote why he loves sport, his time with buddies and outdoor adventures.
Why are you stoked to join POW Bike?
"We got one planet and time's a wastin"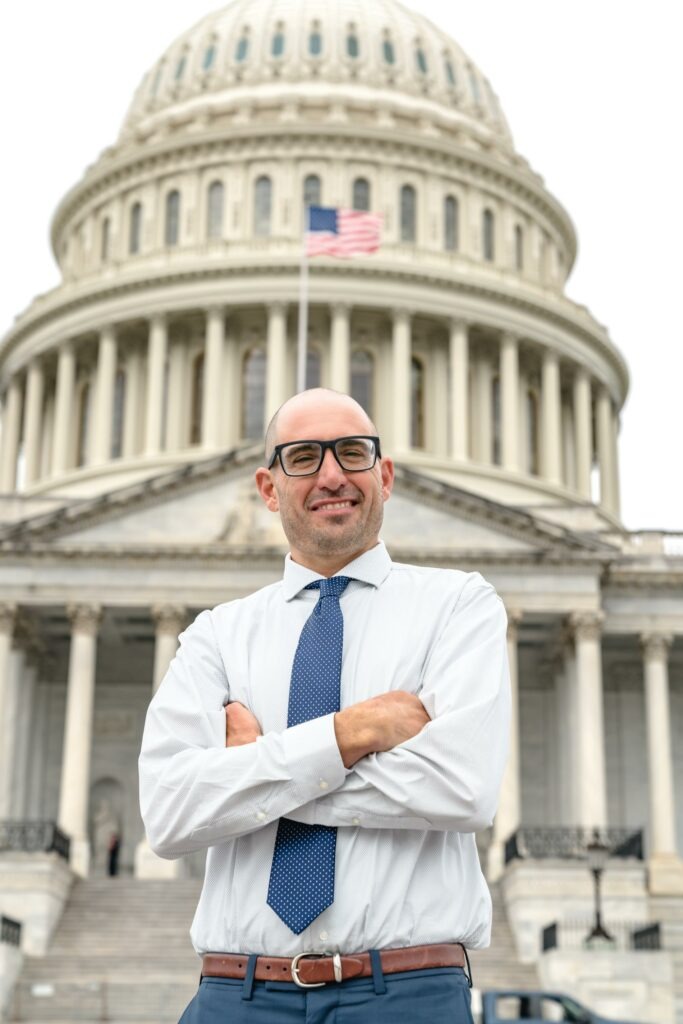 ---
Barry Wicks, Team POW Bike Captain, Gravel and Mountain Biker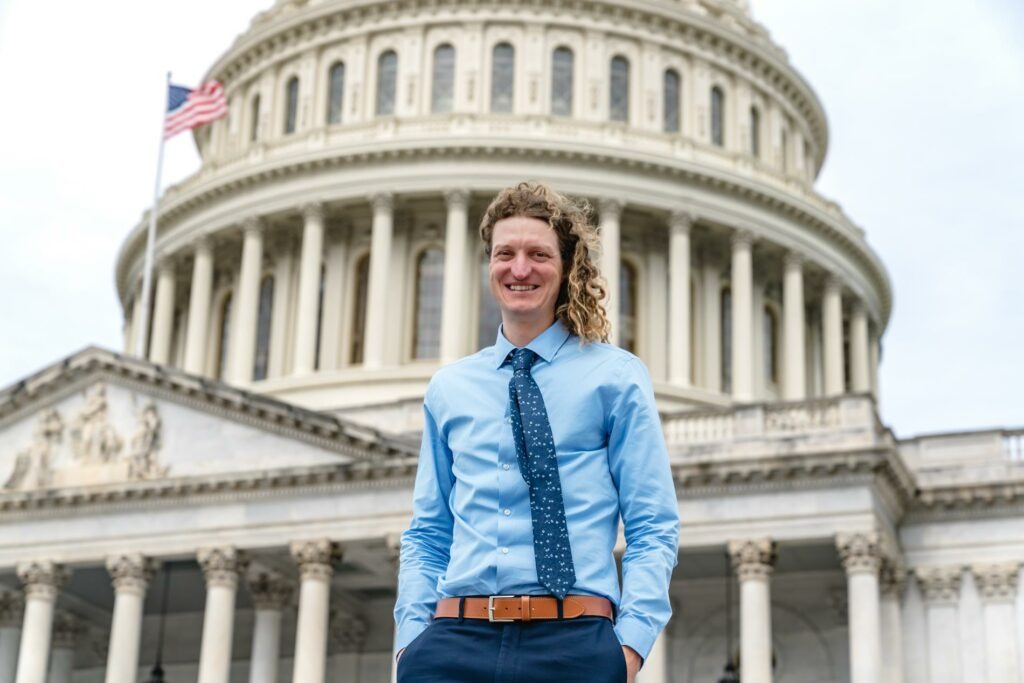 Barry Wicks has been a professional mountain biker and cyclocross racer since 2002. He's raced for the US National Team for many years and was a National Champion in Collegiate Cyclocross and Short Track Mountain bike. Additionally, Wicks is the Team Manager for the Kona Bicycles Factory Race Program and works part-time as a Sous Chef and Practicum Guide at a backcountry ski lodge in Canada.
Why are you stoked to join POW Bike?

"POW is an organization that can help amplify my voice in an influential way."
---
Sarah Sturm, Gravel Biker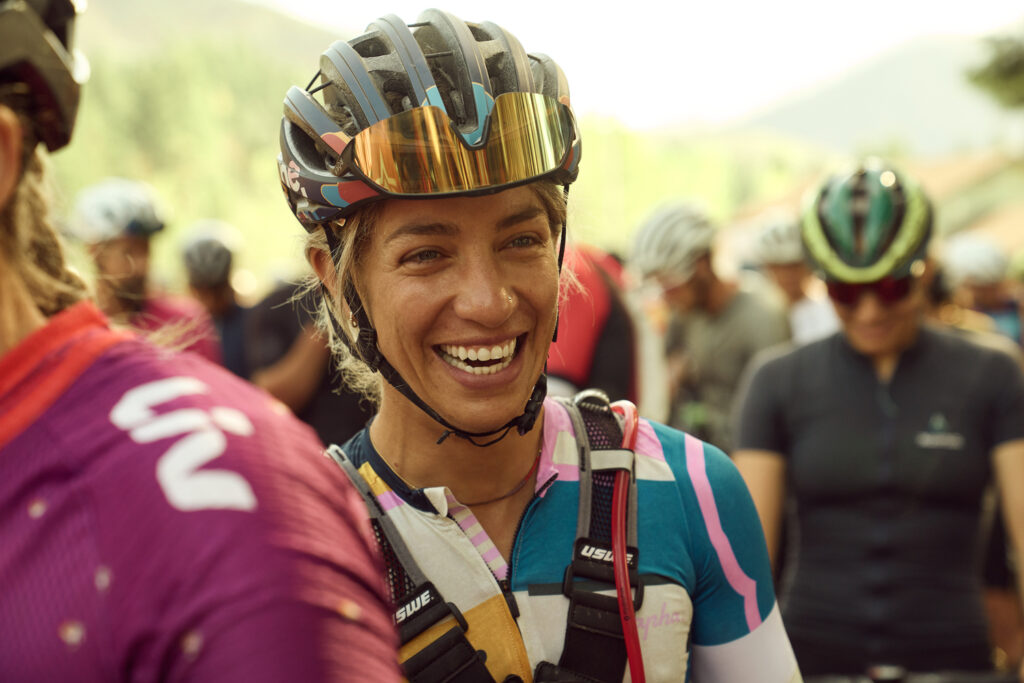 Sarah Sturm is a professional off-road cyclist based in Durango, Colorado. She enjoys racing, riding and pushing her bikes all over the place. From trying to scoot across the finish line to accomplishing mega personal challenges, she believes that the bike is a lot more than just some wheels and gears. It's a connector, a community builder and a social and motivational tool. It connects people with landscape and people with other people. Sturm believes biking can shift the human experience on this planet and hopefully make it a better place.
Why are you stoked to join POW Bike?
"I have reached the point in my career as an athlete where it seems futile to simply chase an invisible finish line. I have established a network of passionate cyclists and people who enjoy the outdoors and I want to make that connection between sport and the crisis we face. POW is a resource center, a community and as a motivator for the work I'd like to accomplish. Personally, I feel like there is a lot of room to gain support, help educate and create meaningful and impacting action from the cycling community, and partnering with POW will help expedite that process!"
---
Lael Wilcox, Ultra-Endurance Biker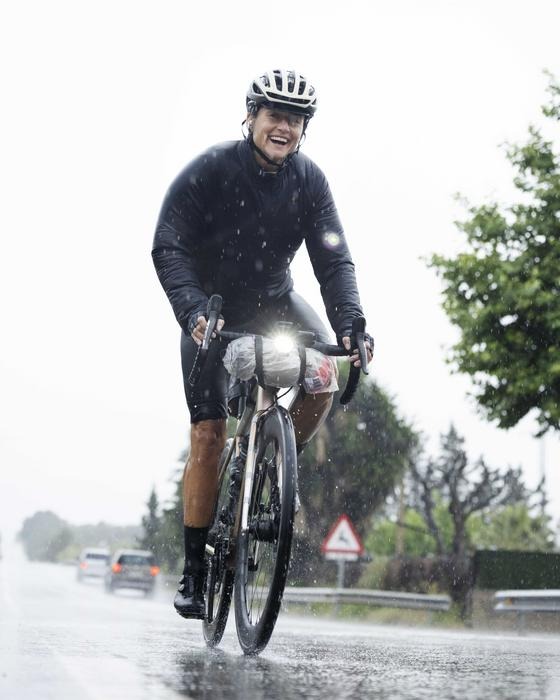 Lael Wilcox is an ultra-endurance bike packer. She races and rides around the world while organizing programs to help women and girls get out on bike adventures.
What was Lael's "aha" climate moment?
"The tragedy of climate change hit me hardest last summer while attempting a time trial on the Great Divide Mountain Bike Route last August. After 5 days and 1,000 miles, I had to stop because the air quality from wildfires was horrendous. I could hardly see. I definitely couldn't see any of the mountains around me or the beauty of the place. No one spent time outside— not even to walk their dogs."
---
Ted King, Road & Gravel Cyclist
professional road cyclist for a decade before becoming something of a pioneer in the gravel world. A father of two young kids and a husband, King juggles managing two cycling events, co-owns UnTapped, is a cycling coach and mostly just tries to have fun on the bike every day.
Why are you stoked to join POW Bike?
"Cycling is an inherently selfish sport, especially at the professional level. Been there, done that. I hope somehow, a kid, dad or family, sees me riding and can be inspired to get into riding bikes too. The bike is such a magical, simple tool to make the world a better place by reducing stress, eliminating health woes, and, yep, saying goodbye to traffic and so many carbon emissions if done right. Especially now as a father, I'm constantly thinking about the future and it can be a dire outlook with what we're doing as humanity. It's powerful to be part of a group and mission that helps see a better future and better planet."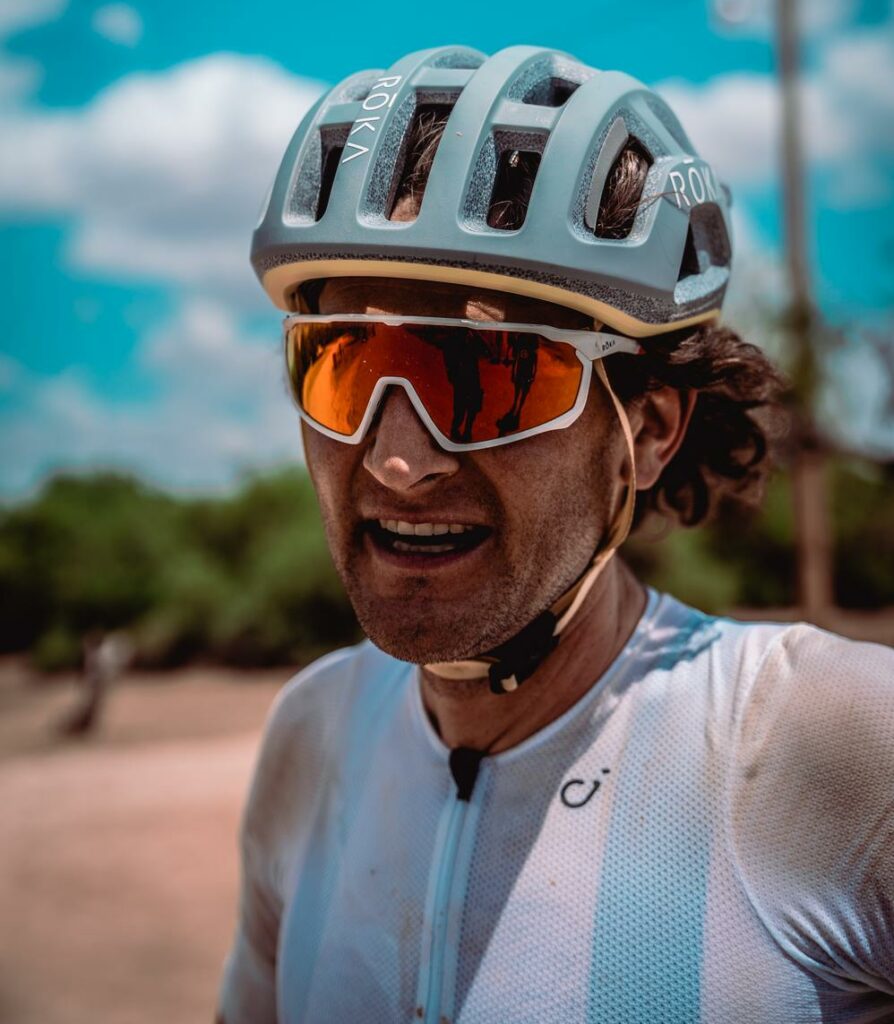 ---
Hannah Bergemann, Mountain Biker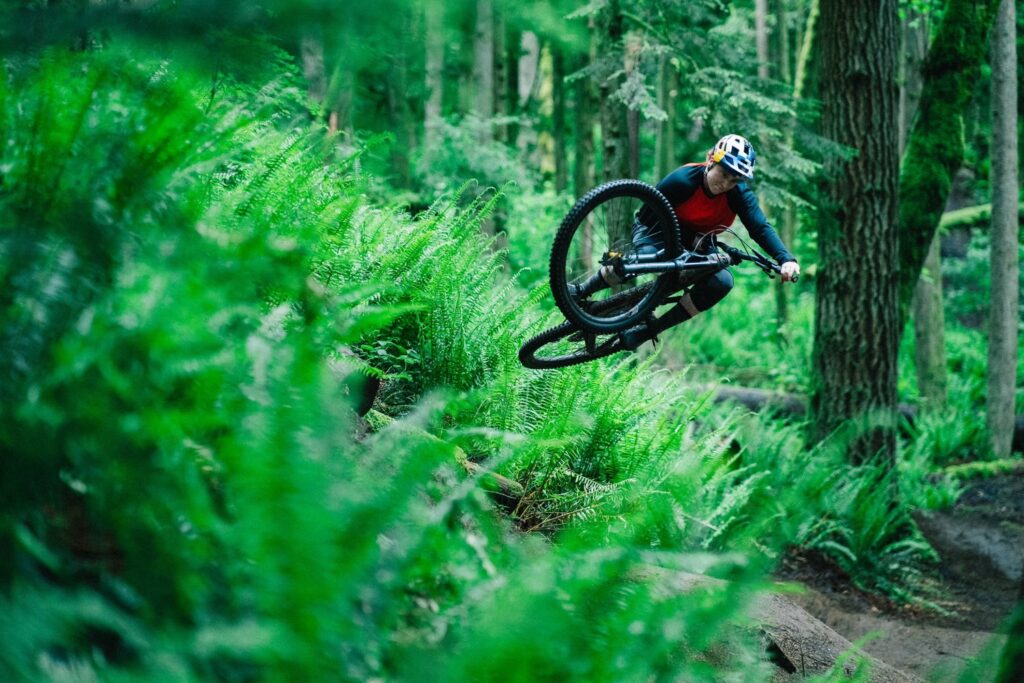 Hannah Bergemann is a professional freeride mountain biker based out of Bellingham, WA. She also works on the marketing team for Transition Bikes. Bergemann has a little black cat named Garbanzo, she loves waffles and you can catch me skiing up at Mt. Baker in the winter.
Why are you stoked to join POW Bike?
"I am super excited to be a part of POW to have the opportunity to learn as much as I can, use my platform to help make a difference and reduce the impacts of climate change."
---
Kate Courtney, Mountain Biker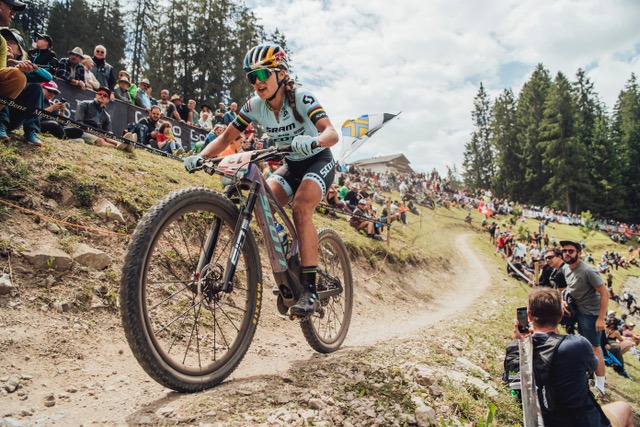 Mountain biking has opened up the world for Kate Courtney. It has given her a sense of community, a way to push and learn about herself and an opportunity to explore and experience the natural environment in all of the beautiful places her bike takes her. Courtney has also learned that our ability to access and enjoy these special places is both a privilege and a responsibility. In recent years, she has seen drastic changes in the landscapes that she has come to know and love through cycling and has seen firsthand what an impact we are having on the environment.
Why are you stoked to join POW Bike?
"Growing up, I had never heard the term fire season. In the last few years, it has been a fixture of every summer in California— impacting air quality and decimating so many communities, open spaces and trail networks. The consequences of climate change goes far beyond its impact on the sport—but I believe as athletes, we have a unique connection to the environment and an opportunity to use our platforms to combat climate change and help protect these precious places for the future."
---
Get to know the rest of the POW Bike Alliance by reading their profiles on the official POW Bike Alliance page.
We also wanted to give a huge shout-out to our POW Bike Partners, CamelBak, Cannondale and Wild Rye. We're stoked to have you on our team!