Olympians Hit the Nation's Capitol for Lobby Day
Back
On April 28 and 29, Olympians representing POW's Athlete Alliance hit Capitol Hill to lobby for climate action on behalf of the Outdoor State with POW's sister organization, POW Action Fund. Eight Olympians, including David Wise, Troy Murphy, Jessie Diggins, Wiley Maple, Gus Schumacher, Jared Schumate, Kaitlyn Farrington and Joe Pleban attended 11 meetings to push for climate provisions that were originally in the Build Back Better legislation across the finish line. Key talking points included advocating for an updated grid, increasing accessibility to electric vehicles and a workforce transition to a clean energy economy.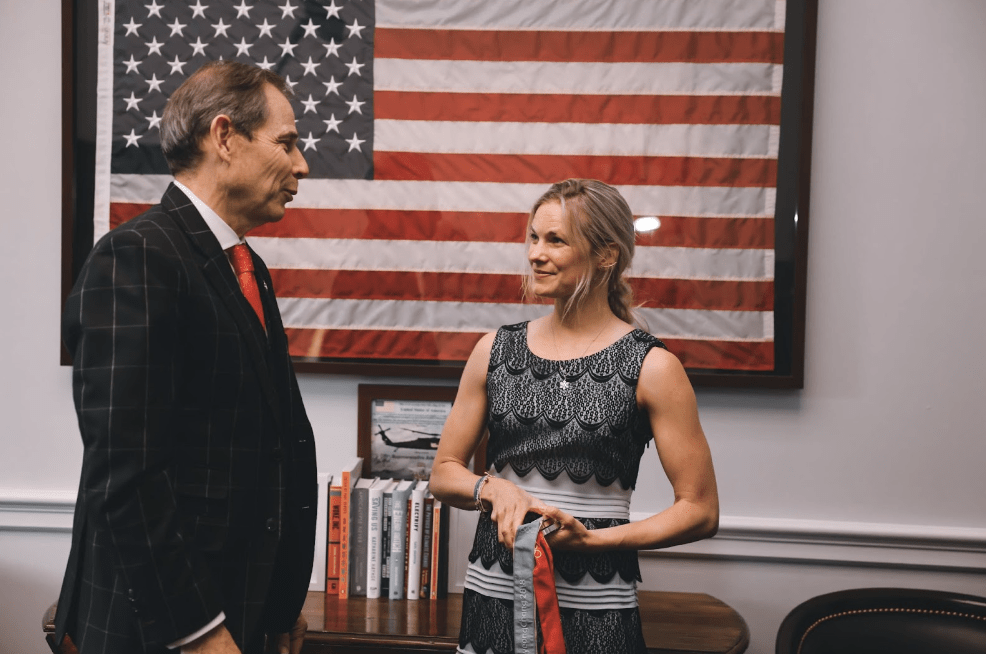 "It's really important to use these medals that we're carrying around to make sure that we get in the door – that we get in front of people who are able to vote on these huge policies that impact all of us," said Olympic medalist, Jessie Diggins.
Attending these meetings were senators and members of Congress from both sides of the aisle, including Sen. Bennet (Member), Sen. Murkowski (Member), Sen. Schumer (Member/Majority Leader), Sen. Heinrich (Member), Sen. Collins (Staff), Sen. Cortez Masto (Member), Rep. Curtis (Member), Sen. Manchin (Staff), Sen. Tester (Staff), Rep. Sam Graves (Staff), Rep. Moore (Member). 
During the meetings, POW advocated for the following:
Program funding that focuses on reducing emissions. Specifically for the Greenhouse Gas Reduction Fund and Climate Pollution Reduction Grants.
Investing in electric vehicle infrastructure.
Community assistance with worker transition, specifically for Energy Community Reinvesting Financing.
Updating the grid to power a renewable energy future with Transition Line and Intertie Incentives.
Stop drilling in the Arctic to repeal the Arctic National Wildlife Refuge Oil and Gas Program.
Stopping the Willow Project in the National Petroleum Reserve in Alaska.
Additionally, POW Action Fund met at the White House with President Biden's Deputy White House National Climate Advisor, Ali Zaidi who recognized the political power of the Outdoor State. While this is a great first step, there's still work to be done. Our voices are stronger when united, so you can help by contacting lawmakers today. 
Watch the recap video for the inside scoop:
Check out other highlights from the day captured by POW Creative Alliance member, Micheli Oliver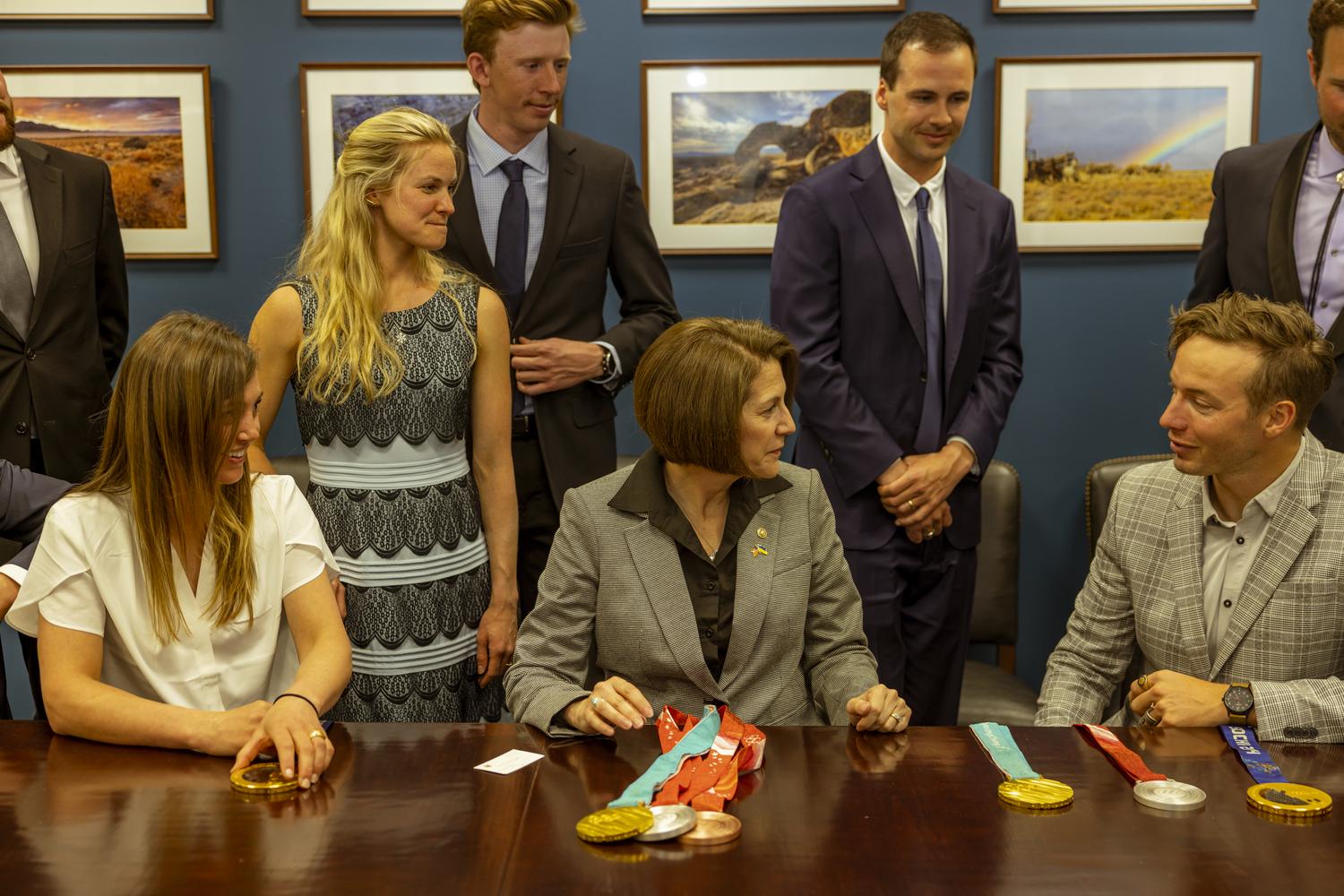 ---