Peyton Thomas Works to Protect Small Communities from the Wood Biomass Industry through Trail Running
Back
For trail runner and POW Alliance member, Peyton Thomas, running is not only a way to connect with the outdoors, it's also a way to bring communities together as a way to advocate for the places they live and experiences they love most. With her recent Alliance Advocacy and Adventure Grant project, Equitable Action Run Toward Health (E.A.R.T.H), she gathers the community of Gloster, Mississippi to raise awareness around the wood pellet biomass industry and the negative impacts it is having on communities and the ecosystem throughout the Southeast.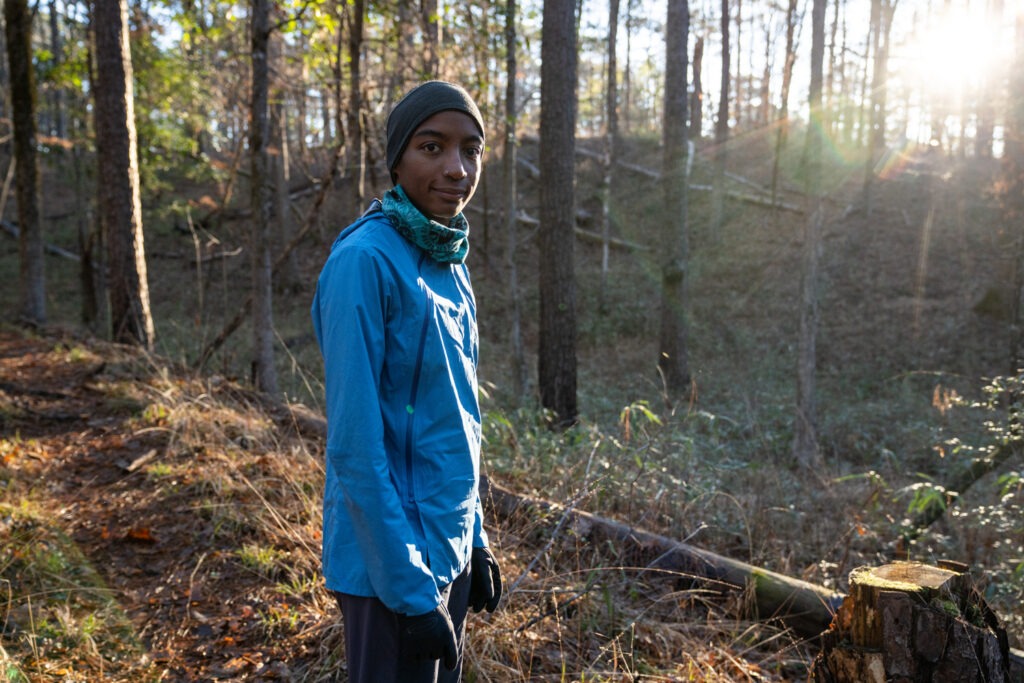 We caught up with Peyton to learn more about what's happening in these communities throughout the Southeast, the negative impacts the industry is having on the region and the key takeaways from her event.
POW: Your Advocacy and Adventure Alliance Grant project, Equitable Action Run Toward Health (E.A.R.T.H), focuses on raising awareness for wood biomass production and how it is affecting communities. Can you give us a brief background on what that is?

Peyton Thomas: Wood biomass is a form of alternative renewable energy. It has come up in the last couple of decades amid discussions about what renewable energies would benefit different communities and countries as a potential opportunity for renewable resources. But the downside of that is that the production of the wood pellets can fragment and further destroy forests, which are really great carbon sequesters, and many of these areas take a long time to regenerate. Many of these companies aren't prioritizing carbon storage or maintaining the ecosystem quality that was there before in a lot of these communities. Additionally, the actual production of the pellets can cause a lot of air pollution because the pellets are manufactured in smokestacks.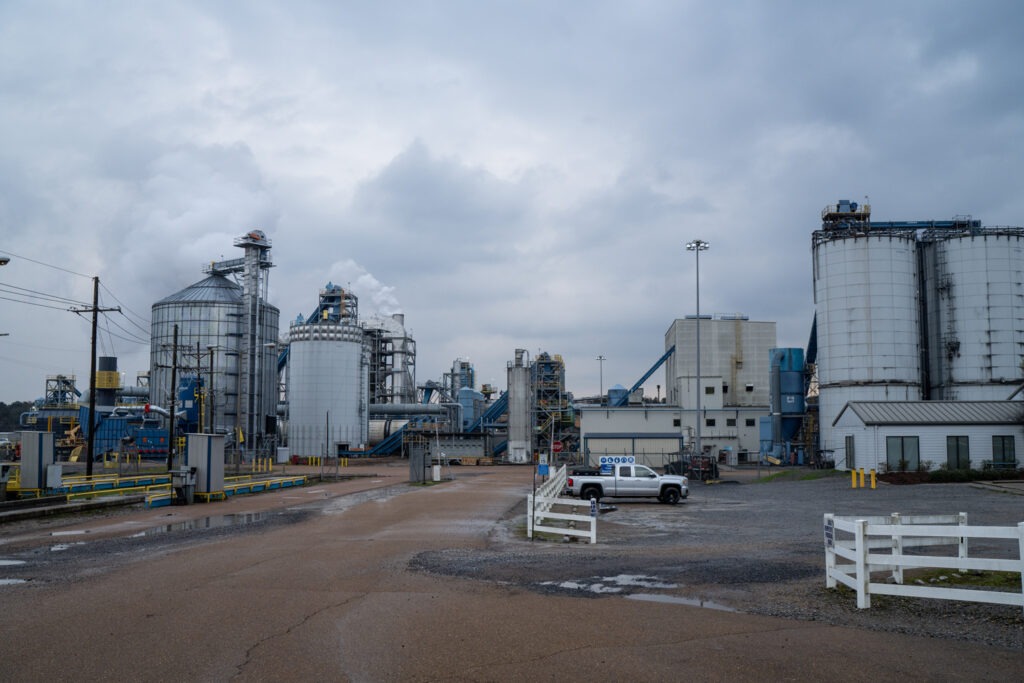 POW: How is this industry impacting communities?
Peyton Thomas: This affects communities because the process of breaking down the actual wood biomass can produce volatile organic compounds that are known to be really carcinogenic and cause respiratory issues for people. Over the last 10 to 15 years, this particular renewable energy industry has expanded its presence across the Southeastern U.S. because of this region's connection to the logging industry, as well as the proximity to ports that can easily transport this pellet product to other countries. It's this perfect storm of things that are generally good for us as an export for our country, but in the process, it's inherently caused a lot of negative health effects for communities and ecosystem impacts.
Having a conversation about actual impacts when considering renewable energy sources is really important to the larger conversation about climate change. We want to avoid doing this cycle of causing more harm than good to people when considering different energy sources.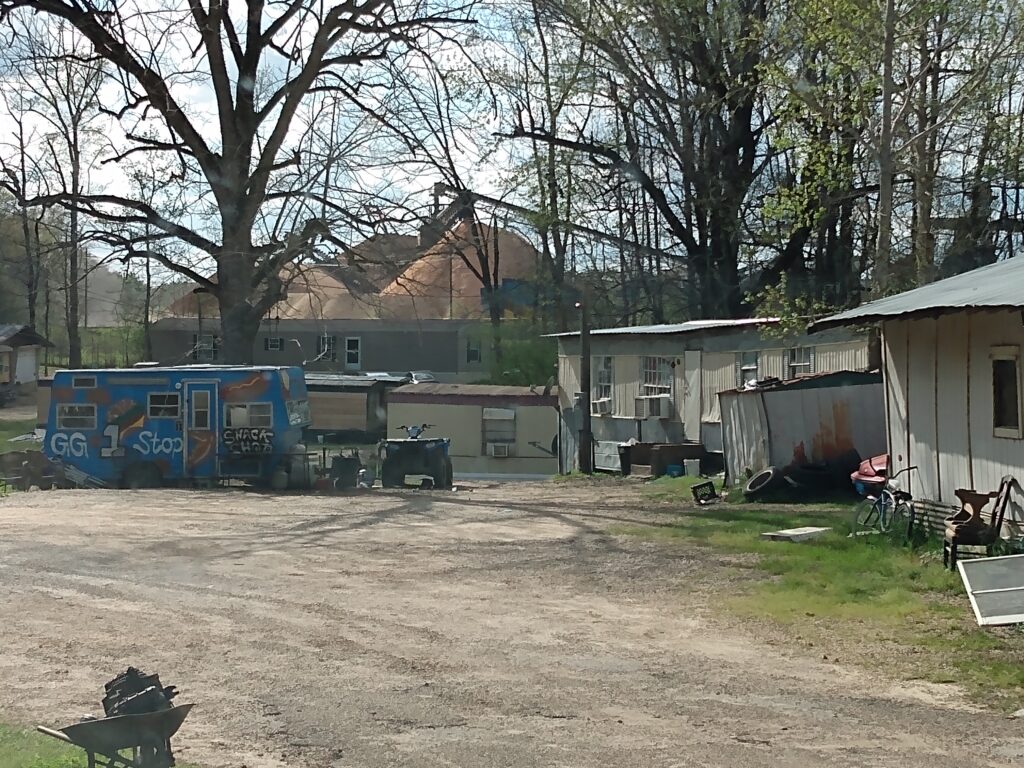 POW: What was your inspiration that made you want to create an organized run to help raise awareness for this?
Peyton Thomas: It came from several different places. Being more involved in the trail running community opened me up to different groups of people trying to use running as a form of protest or advocacy for different issues. Being exposed to those types of events and this community really inspired me in that way.
I learned about the wood pellet biomass industry because of trail running while attending grad school in North Carolina. I lived on the coast, but to compete in races, I had to travel a lot to the mountains in the state. You have to drive through a lot of small towns that have these pellet plants, and there are very clear visuals of what is actually happening to the landscape. It was interesting because I had noticed this before, but I didn't really understand what it actually was. Then, I was at an Earth Day festival where I met this group called Dogwood Alliance and learned more about the issue. They were able to help me connect what I was seeing with the actual problems that were occurring. Then, I went to this trail race in Virginia, where I actually met the campaign director for Dogwood Alliance. It was that moment, combined with being a part of different running events that talk about specific environmental and social issues, that made me realize trail running could be used as an avenue for advocacy.
POW: What made you choose Gloster, Mississippi specifically for the project?
Peyton Thomas: Originally, I was trying to do a running series in a bunch of small towns because these plants are currently present in all of the Southeastern states. The Dogwood Alliance provided me with a list of where all of these plants were, and I thought it would be really interesting to do this running series where the plants are located and where there's access to public lands. In the Southeast, there's a lot of inaccessibility in terms of recreation because a majority of the region is privately owned land, so public lands make up most of the places you can recreate. Gloster happens to sit within a national forest, but the trails that are there are still about 30 miles away from the town, and a lot of the people who live there aren't able to go and recreate in those places.
The community was also already really engaged on the wood pellet issue. I wanted to make sure that we were going into a place that was already very vocal about the wood pellet industry because communities across the Southeast are dealing with this really big issue of intimidation and certain threats of violence if you're speaking out against a particular industry. I really wanted to be intentional about respecting that and not bringing unwanted attention to a place.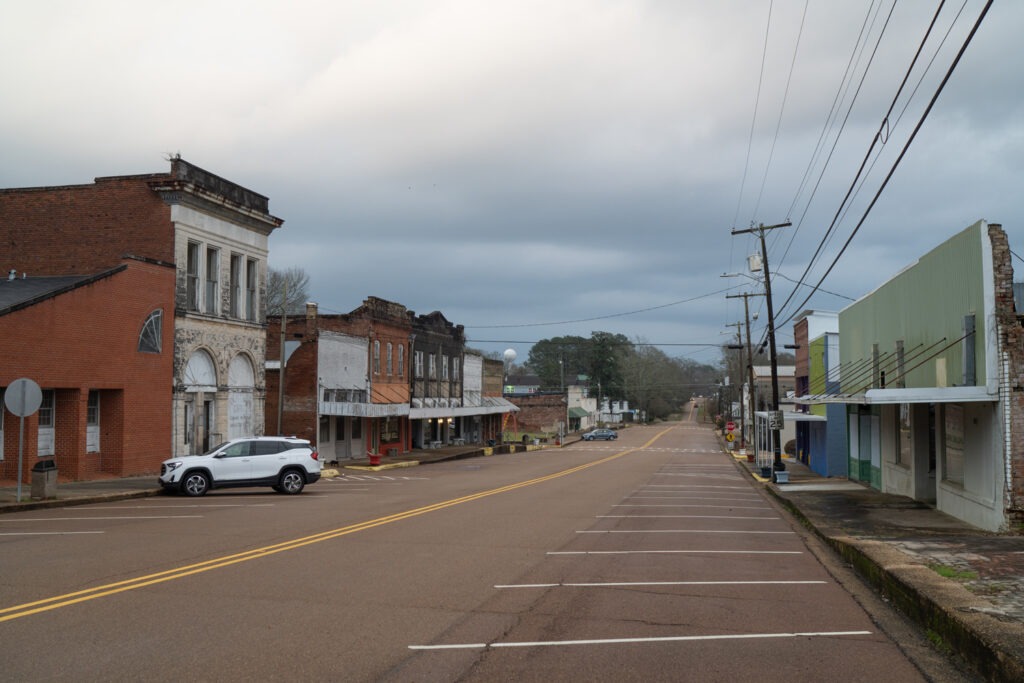 POW: What was your biggest takeaway that came out of the event?

Peyton Thomas: I didn't really know what to expect in terms of the number of people that would show up and the level of impact that I would have. Initially, my measure of impact was that we needed to have hundreds of runners there to be able to do something and have a larger discussion. But what was most impactful and inspiring for me was even the small amount of people who showed up said that the event was really inspiring for them. A lot of the people that came were from Gloster, which was really exciting for me because this is the first time that anyone's really put on any sort of outdoor recreation event for a community like this in the area. It was just really inspiring to see how much that meant to people.
People also came from around the state of Mississippi who hadn't been involved in trail running before but recognized that we were trying to have a conversation about this larger issue that was happening. We can still have hard conversations with each other but experience joy in different ways and do that together, which is what I wanted. That was the whole purpose of doing this.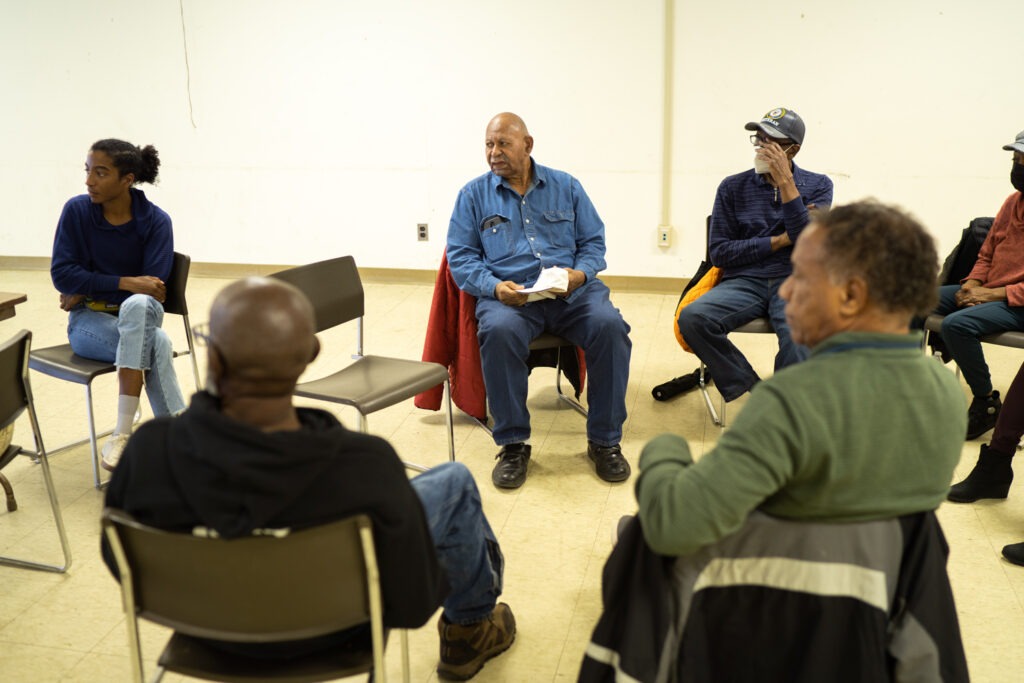 POW: Was there a call to action that came out of this event for the future?
Peyton Thomas: The biggest call to action was the voting component of the event. I think it's really difficult when we're talking about the issue that Gloster is facing, specifically in fighting this plant, and how nuanced every community is in terms of what can actually be done to stop this. There are very few regulations to stop plants from coming in, and a lot of that comes from higher levels of decision-making and the permitting process. Being able to clearly point that out and recognize who makes decisions was really helpful for people to hear. We educated the community on the importance of having elected officials who are aware of the actual negative impact of certain industries is really important. The biggest call to action was voting and making sure that any elected officials, regardless of their actual position, are knowledgeable about the wood pellet industry and what is happening.
Additionally, people who aren't necessarily located in Gloster or in a town experiencing the negative issues from the wood pellet industry can also engage on the issue and prevent the plants from entering their own area.
---
Watch Breath of Gloster presented by Nnormal:
Get Involved
Do you want to learn more about the impacts of the wood pellet biomass industry and how you can protect the communities you love? Check out this map of where these plants exist and the resources below to get involved!

Dogwood Alliance
SELC Biomass Energy
EPA biomass research
Partnership for Policy Integrity
You can also support Peyton's future efforts in Equitable Action Run Toward Health by donating on the event website.
---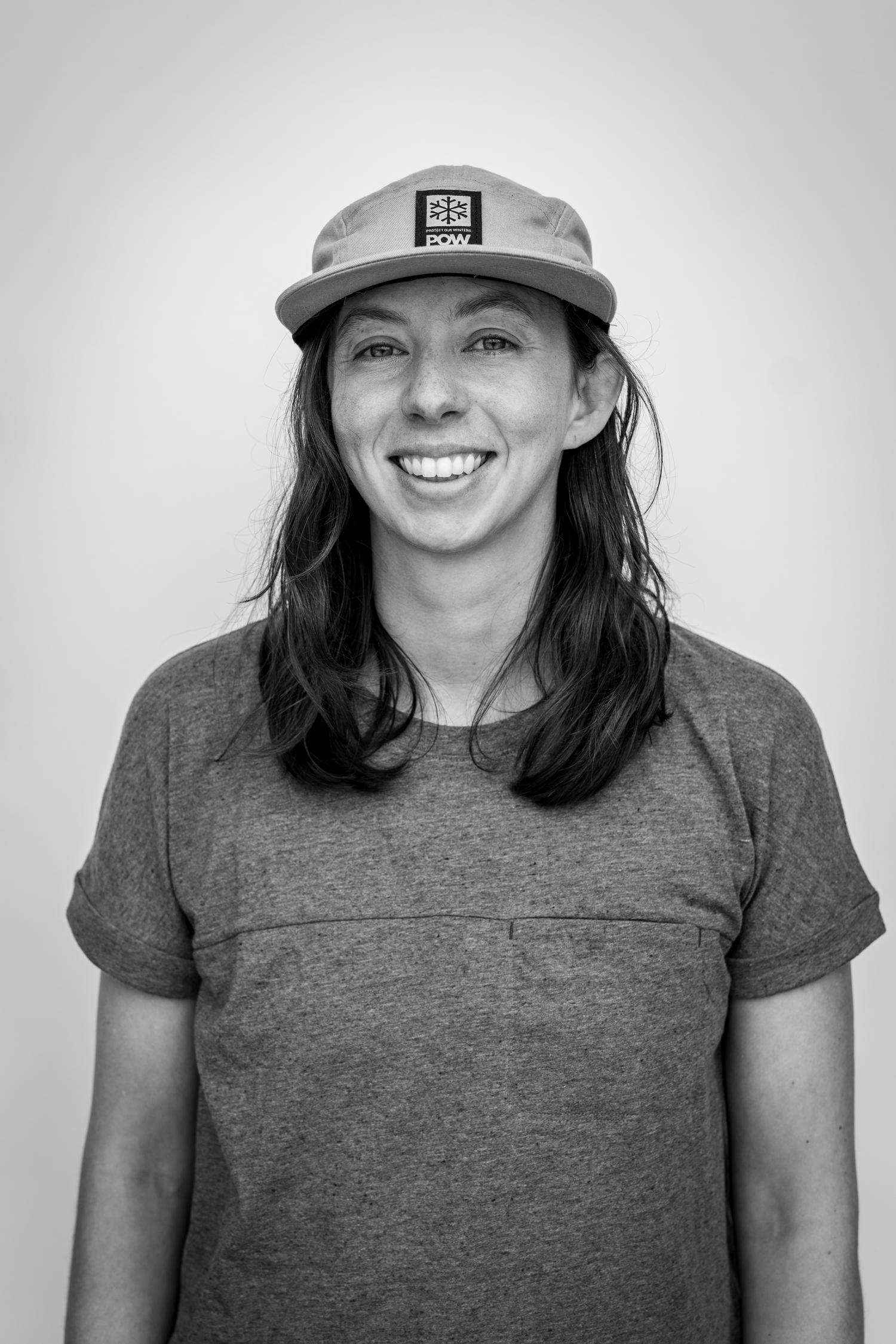 Author: Stacie Sullivan
Stacie always knew she wanted to pursue a career in the ski industry from a young age, having first clicked into skis at the age of 4 and writing her 8th grade career project on being a professional skier. While her dreams of becoming a professional athlete didn't quite pan out the way she planned at […]