POW Alliance member, Sasha DiGulian Shares the Stage with Vice President Harris
Back
Photo by Donny O'Neill
Professional climber and POW Athlete Alliance member, Sasha DiGuillian has quite the impressive resume, ranging from first ascents and over 30 first female events around the world to claiming the overall world champion title. Her climbing career has brought her to some of the world's most remote landscapes, giving her a front row seat to the impacts climate change can have on these fragile environments. With extreme weather events becoming more frequent and watching some of her favorite outdoor playgrounds change over time, it became apparent to her that action needed to be taken. Sasha uses her platform as a climber and climate advocate to speak with lawmakers about the changes she's seen to help drive climate policy.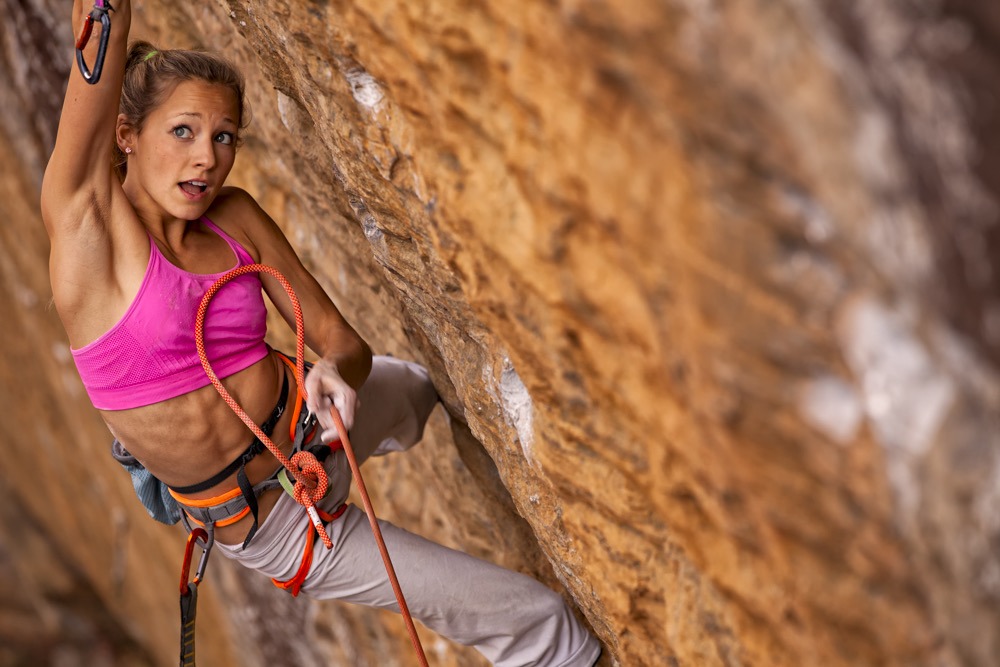 While she's climbed in over 50 countries in some of the farthest reaches of the globe, from a tiny island off the coast of Ghana to Brazil, but most recently her career as a climber and advocate brought her on stage in her own backyard in Denver, Colorado where she represented POW and hosted a panel discussion on climate with the Vice President of the United States, Kamala Harris. We sat down for a chat with Sasha to learn more about what led her to becoming a climate advocate, how she landed on the stage with Vice President Harris, and her key takeaways from the panel discussion that took place earlier this month:
POW: Can you give a quick background on your climbing career and how you got involved with POW?
SD: I've been climbing for almost 25 years. I started my career in competition climbing and then I transitioned into outdoor adventure climbing and bigger expeditions, like first ascents and first female events around the world. Now, my big focus is going after big wall climbs and spending my time on four to six week expeditions annually.
As I started getting more into outdoor climbing, it was just very obvious that the places that we love needed protection. I started going to Washington D.C. with the American Alpine Club and The Access Fund for this event called Climb the Hill to lobby with politicians primarily around policy to protect public land. When I first started, issues like Bears Ears National Monument were pretty prevalent. Then, as I learned more and started going down this route of being an advocate for climate policy, I got involved with Protect Our Winters in 2019. I loved that POW was combining these different athletes from different sports over a universal cause. That really spoke to me because climate change is an issue beyond just climbing. It's a universal issue for anyone who enjoys the outdoors and for anyone, who frankly, wants to thrive on this planet in the years to come.
POW: Did you have an "aha" moment when you realized climate related impacts were affecting you personally that made you want to get involved in the advocacy work?
SD: There wasn't necessarily one specific moment, but a collection of experiences witnessing the dramatic changes in weather patterns that lead to increased dangers out on an expedition. Seeing wild weather fluctuations like hot to cold, extra rainy and stormy season, rockfall, avalanche danger and losing more friends in alpine climbing due to these dangers. Obviously, some of it is correlative. As someone who lives most of my life in the outdoors, I started feeling like this is something that we are seeing across the board.
I did a trip to Valdez, Alaska two years ago and that was a pretty wild experience. I spent two weeks on a boat navigating through glaciers with a scientist named Abby Barrows who specializes in microplastics. Our goal was to examine the prevalence of microplastics in glaciers. While we were on our way, the boat's GPS satellite, which was older, said that we were in the middle of the glacier when we were actually still in water. It was just such a visible shrinkage over the last 10 years that made me think, "wow, this is wild. It's not just a theory that glaciers are melting. Here we are at a glacier that has significantly decreased."
Collective memories and experiences like that one lead me to believe that climate change is not just an idea in our minds of something that's happening. It's right in front of us all.
POW: Can you give some background on how the opportunity to host the panel with Vice President Harris earlier this month came about?
SD: It all happened really quickly and without much lead time. Madam Vice President's office reached out to Protect Our Winters and then I learned about the opportunity from POW's Alliance Manager Graham Zimmerman. This all happened the Thursday before the panel which took place the following Monday. Graham called me up and said "Are you available and interested in hosting a panel? Because we have a request for you from the Vice President's office."
Obviously, I was like, "wow, of course, I am interested." Then on Friday we had a meeting with the Vice President's office and over the weekend, we spent some time prepping for the panel which was centered around climate threat, drought and the whiplash weather patterns that we're experiencing.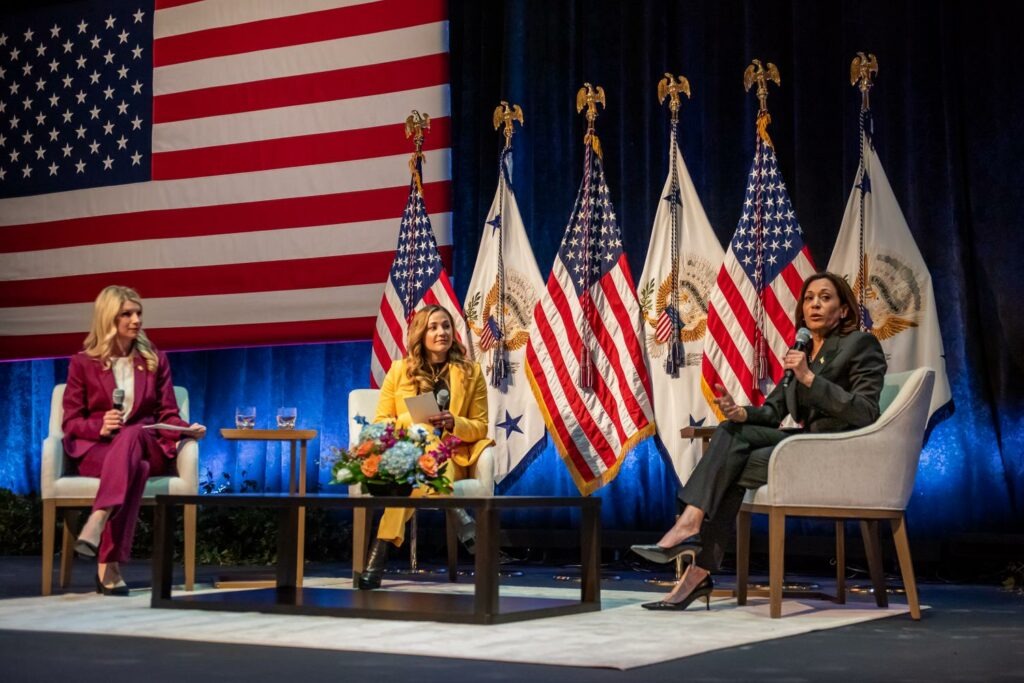 POW: What was your biggest takeaway from the experience?
SD: We didn't introduce or discuss any specific new proposals during the panel, but the big emphasis was on highlighting new technologies and ways that we can re-think challenges, which I thought was really interesting and productive.
Something that spoke to me was when Vice President Harris discussed water supply issues and how we can treat floods as opportunities instead of disasters. Floods give us opportunities for water capture. We actually talked a lot about ways in which new technology innovations can work with the challenges that our environment is facing. I hadn't actually thought about that in certain ways. For example, I drive an electric vehicle and obviously there's conflicting thoughts around lithium ion batteries. But I know that something that did come out of the panel was the introduction of a new technological manufacturing facility that's opening in Denver to help manufacture lithium ion batteries. There's definitely a big infusion of cash that's going towards the green economy. I would say that the main takeaway is thinking of these proactive solutions where we can marry technology together with climate change threats.
POW: People, especially young female climbers, are going to see someone they look up to having this awesome opportunity and want to get involved in climate advocacy work, but may not know how. What advice would you give to someone who is just starting out on their own climate advocacy journey?
SD: This work can start on a local level. You don't have to go and sit down with the Vice President of the United States to have an impact on how we're affecting government and policy.
Something that someone once told me that was pretty resounding was the idea that we are putting our representatives into office. We have that voice and that control over who is put in office with the power of our vote. But we can't forget that once they're in office, more than just voting can make a difference. We can push toward these policy goals through our local representatives by writing them letters or calling their office. Everyone in government is more or less reachable, especially at the local level. Starting at the local level is the most effective because it's where the places that we love and visit on a day to day basis are actually being affected by policies.
I myself am the first to admit, I'm not the perfect person when it comes to understanding all of the vernacular government language and policies. But when you want to learn more, there's so many great resources. Specifically, Protect Our Winters is providing the information that you may want to educate yourself on and giving you the tools for ways in which your voice can be heard.
---
Thank you, Sasha, for hosting this panel, discussing these important issues and representing POW! We're grateful to have rockstar advocates like you on our team! Tune in and watch the entire panel discussion below:

Are you looking for resources on how you can become more involved in climate advocacy work? You can start by taking our new 8-part education series, Finding Common Ground: How To Be A Climate Advocate. This online course is taught by POW Athlete and Science Alliance members who have stood on the front lines of climate change, bearing witness to the environmental changes in real time and working tirelessly advocating for the outdoors in front of lawmakers in Washington D.C. During the course you'll learn about the history of climate policy, the science of climate change and how you can support scientists, how to leverage your voice and speak out on climate in your community and how you can find Common Ground with others.
---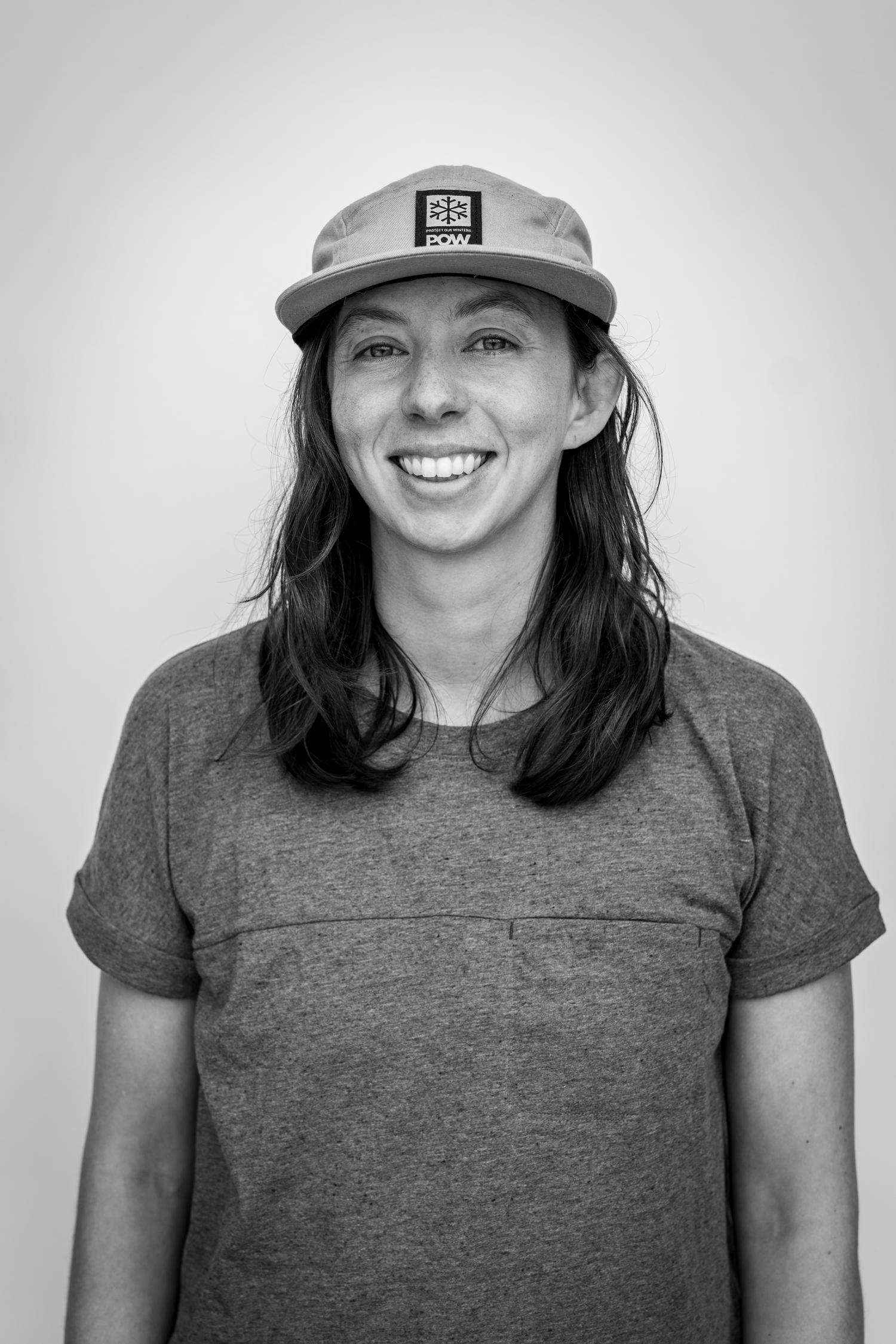 Author: Stacie Sullivan
Stacie always knew she wanted to pursue a career in the ski industry from a young age, having first clicked into skis at the age of 4 and writing her 8th grade career project on being a professional skier. While her dreams of becoming a professional athlete didn't quite pan out the way she planned at […]