POW Update on Recent Policy Wins
Back
Photo by Micheli Oliver
We understand that being a climate advocate is hard work, which is why we're big fans of celebrating progress and wins. It's been an exciting month here at POW with another successful Washington D.C. Lobby Day on the books and some key policy wins on both the federal and state level driving us forward into the summer. These accomplishments are another step forward on the path to 80 percent emissions reduction by 2030, and that's a reason to celebrate.
Here's an update on some major policy victories that POW has advocated for:
Federal Policy Wins:
On May 2, the Biden Administration unlocked $3.1 billion in grants to create a domestic supply chain for advanced EV batteries which are used in electric vehicles and energy storage. This package will push companies to build new, retrofitted or expanded battery processing and manufacturing facilities, as well as recycling plants in the United States. These batteries are used in electric vehicles and energy storage, aimed at companies to build new, retrofitted or expanded battery processing and manufacturing facilities, as well as recycling plants in the United States. In addition to battery production, a major expansion of good-paying, clean energy jobs is underway, estimated to create over 760,000 jobs annually.

This will help the United States expand its capacity for domestic clean energy production, providing long-term energy independence from foreign oil and gas. This investment was all made possible by the passage of the Bipartisan Infrastructure Package. If you remember, in 2021, POW Alliance members led two virtual lobby days on Capitol Hill to influence lawmakers.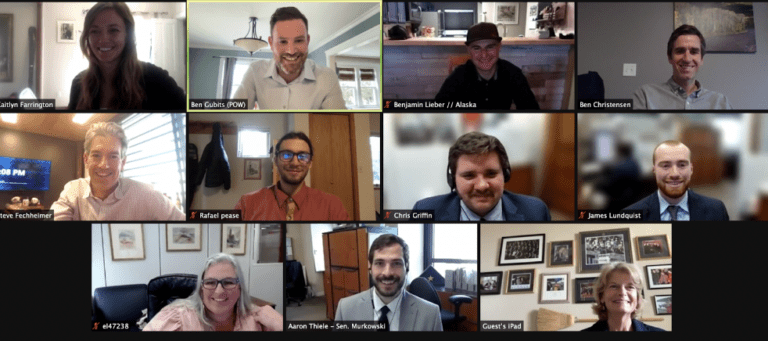 This is just the start of a tidal wave of major renewable energy projects, and we can't wait to see what we can accomplish next as a community.
---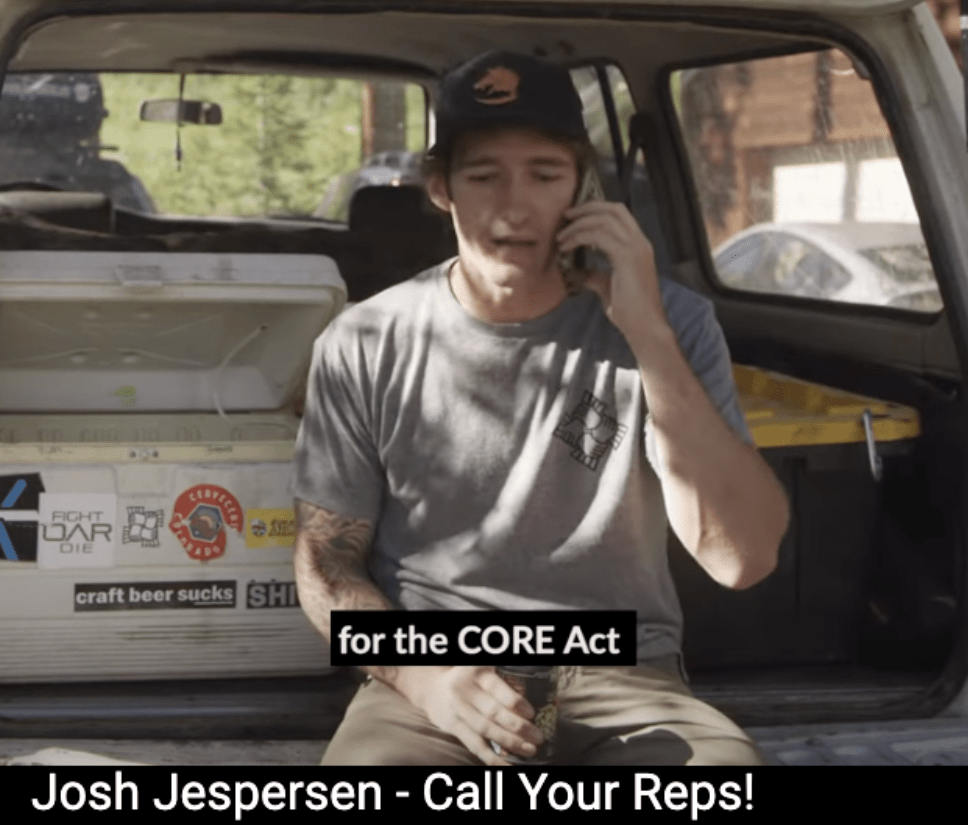 On May 3, the CORE Act had its first Senate committee vote in its long history. The bill would protect over 400,000 acres of public land in Colorado, and safeguard existing outdoor recreation opportunities in the state. Colorado Senator, Michael Bennet, said, "After over a decade of work, we're now one step closer to passing this legislation…"
The POW community has advocated for the CORE Act's advancement since 2019, especially those of you in Colorado! We're stoked about the progress of the CORE Act in committee, which is just a few critical steps away from becoming law.
---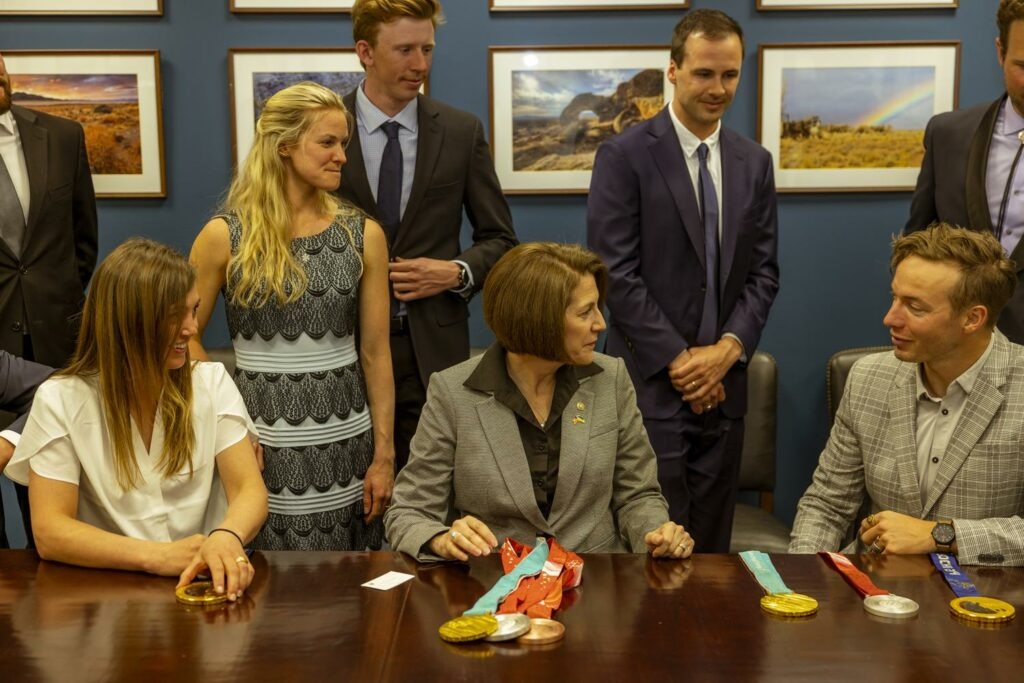 In April, POW Action Fund brought an incredible team of Olympians to Washington D.C. for a federal Lobby Day. In addition to meeting with lawmakers on Capitol Hill, the athletes met with one of President Biden's top climate advisors, Ali Zaidi, as well as the top brass at the Department of Interior. One of the primary asks was for the Administration to cancel oil and gas leasing in Alaska. This great news came only two weeks after these important meetings! There is still more work to do to protect other parts of Alaska, but this is tremendous progress!
---
State and Local Policy Wins:
Thanks to the work of the POW community and our hard-charging partners in New Mexico, the state is poised to enact new clean car rules that require a portion (7%) of all vehicles stocked at dealerships around the state to be electric vehicles. Last Thursday's vote enacts the rule starting July 1, 2022. The Clean Car Rule is expected to eliminate 130,000 tons of greenhouse gas emissions and more than 1,700 tons of pollutants that lead to ozone formation by 2050.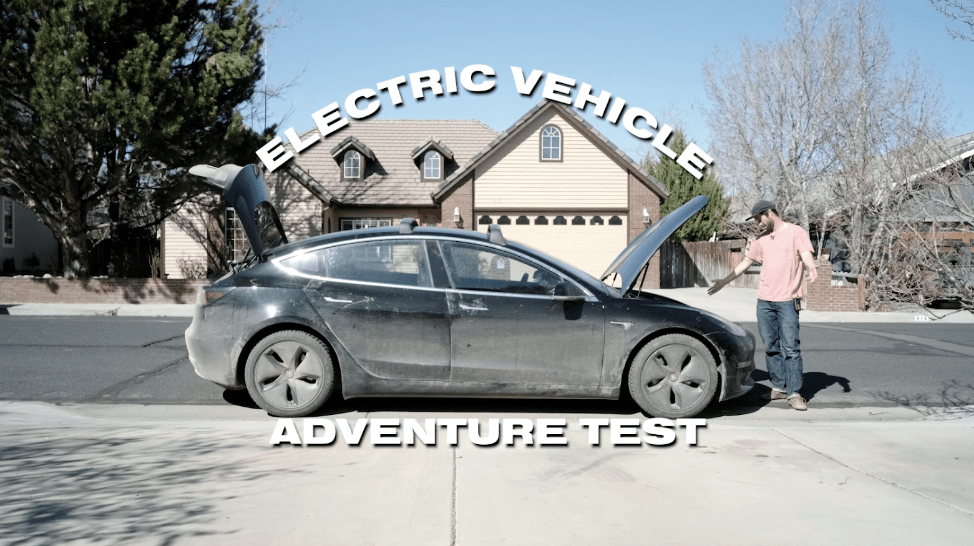 ---
In January of this year, the POW Athlete and Corporate Alliance hit the Colorado State Capitol for a Lobby Day, where they met with state lawmakers and encouraged them to pass sweeping climate legislation this session. Following the Lobby Day, POW doubled down with our Brand Alliance, who made calls to key lawmakers in the waning days of the legislative session. This helped push these impactful bills across the finish line, which passed the legislature this week! Here's what these great efforts led to:

Included in this victory is HB22-1362, a bill aimed to reduce building greenhouse gas emissions, in addition to creating grant programs for the electrification of public buildings and high-efficiency electric heating equipment across local governments, school districts and state agencies.
Also passed was SB22-193 – a bill to create a clean air grant program that awards grants to private entities, local governments, tribal governments and public-private partnerships for voluntary projects to reduce air pollutants. These programs ensure industrial and manufacturing operations in Colorado are leading the way to cleaner air and accomplishing the state's long-term climate goals.
---

We wanted to thank our hard-working community that helped us progress toward our collective goal to protect the places we live and love. Together, our work towards a clean energy future, electric transportation and a grid ready to meet the demand is having an impact.
You can continue to help make a difference by joining Team POW. Team POW is made up of outdoor enthusiasts and climate advocates, just like you, who want to make a difference. Plus, some pretty rad perks are included, like 15% off all POW Merch, partner brand discounts, and access to exclusive content.
---