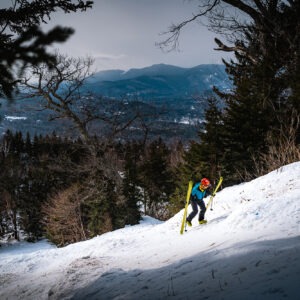 What Would You Do For POW?
What Would You Do For POW?
How can an individual act of advocacy inspire a whole community to stand up for their outdoor playgrounds? Professional skier Brody Leven answered that question firsthand at Black Mountain in New Hampshire, at the Last Skier Standing event. The event format requires skiers to start skinning uphill and ski down the course every hour on the hour, until one last skier remains. Brody, through an indomitable will, standing catnaps, and a race strategy that included never making a single turn on his descents, came away with the victory (for climate change?) after 65 hours of skiing.
With a POW patch stitched onto his puffy jacket, Brody raised substantial funds for POW, and brought a community together around type 2 fun and climate advocacy.
Starring: @brodyleven
Cinematography: Chris Shane
Editor: Chris Shane