Science Links Water and Carbon on Rangelands in Colorado
Back
Dr. Jenny Watts is Protect our Winters' newest Science Alliance member and a climate scientist with Woodwell Climate Research Center, located in Falmouth, MA, is an organization of renowned researchers working to better understand climate change and develop science-based solutions. She is an avid skier and mountain biker, and enjoys traveling across the Mountain West in her camper truck—both for adventure and for science.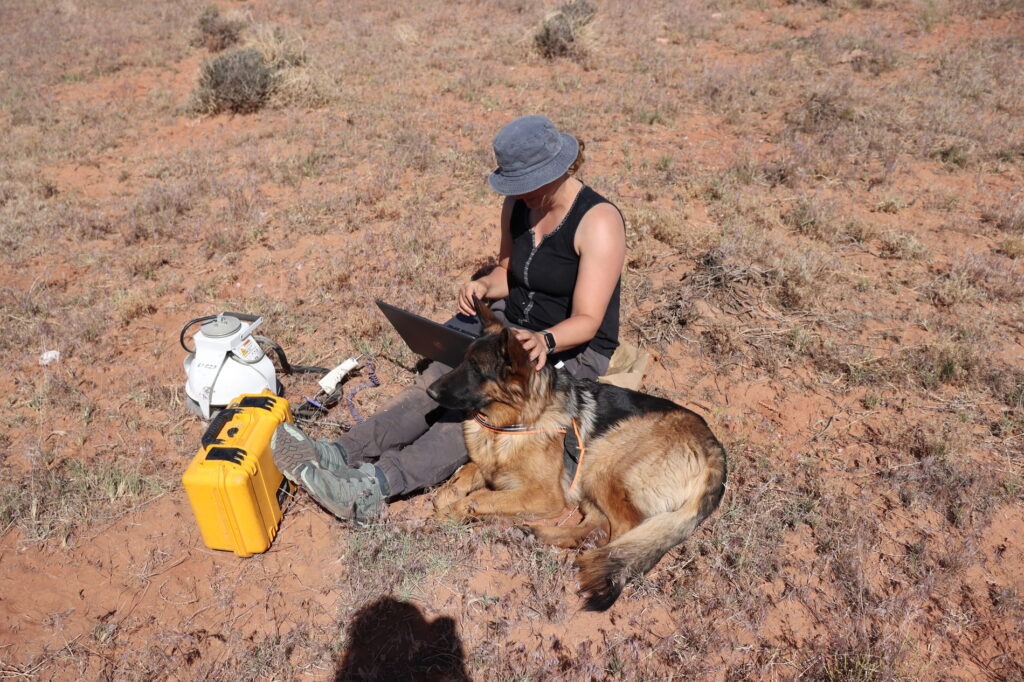 Dr. Watts is a systems ecologist with a research focus on the carbon cycle and climate. Her work started out in the agricultural fields of rural Minnesota and across the Montana "highline," places cropping systems have replaced native prairie. A cropping system refers to the type and sequence of crops grown and the practices that are used for growing them. For her PhD and postdoctoral research, her focus shifted further north to boreal and arctic systems, though work has recently brought her back to the western landscape. In May, Dr. Watts and her dog, Arlo, piled into her truck and drove from her home in Bozeman, Montana to southwest Colorado to lead a research expedition on rangelands in the region. 
Food systems and climate are closely linked in Colorado—particularly in the high elevation deserts of the southwest where most agricultural land has to be irrigated to be productive. That water is dependent on snow in the mountains, which melted earlier than usual this year.
Southwestern Colorado resident, and POW Athlete Alliance member, Dani Reyes-Acosta, pays close attention to the mountains as a POW athlete and storyteller who spends all four seasons snowboarding, hiking, running or rock climbing in them. But as a homestead farmer, the early melt of the snowpack meant more than just a shortened winter season.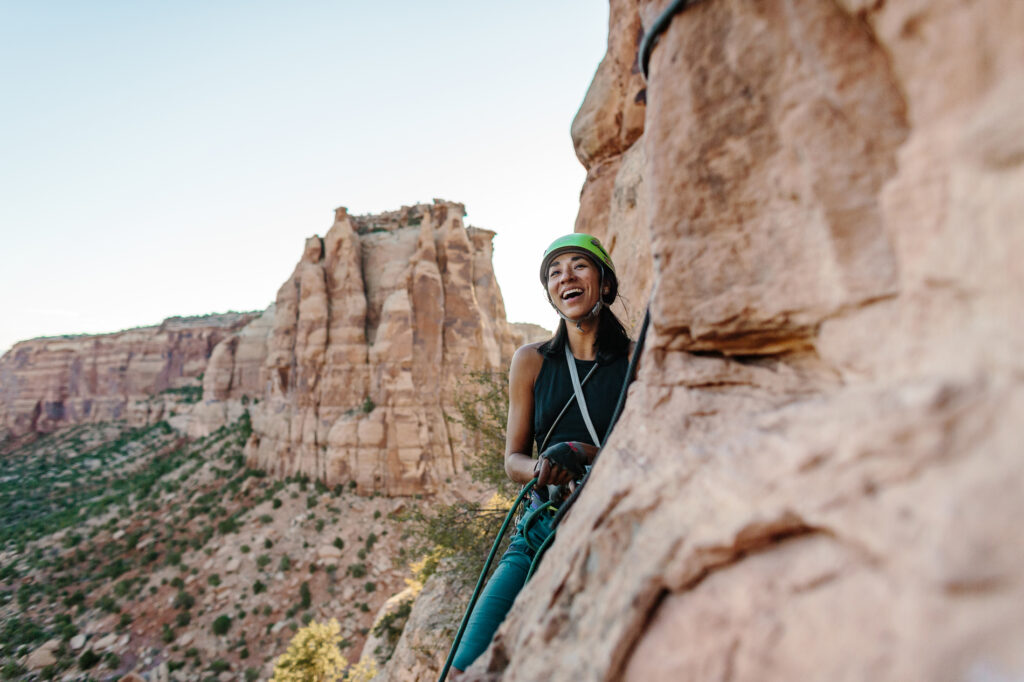 "It's concerning because our snowpack holds our water," says Reyes-Acosta. She gestures to a row of squash above her bookshelf, grown last year on her land. "This is our food for the year. So it will be interesting to see if we have water for our food."
Many share Reyes-Acosta's concerns. As the climate warms, earlier and hotter summers put the region's water at even greater risk. Parts of the state near Uncompahgre and Rio Grande National Forests are already experiencing severe and extreme drought.
Dr. Watts' work with colleagues at Woodwell, Montana State University and Colorado State University, is aimed at developing natural climate solutions that work for the community of people managing land, crops, and livestock. With proper management, rangelands and other agricultural lands have the potential to function as a valuable sink for carbon, and with that comes a host of co-benefits including increased plant productivity, ecosystem biodiversity, and, perhaps of most concern to residents like Reyes-Acosta, water retention.
It starts with the plants, whether that's natural vegetation or planted grasses, which take up carbon dioxide from the atmosphere as they grow, storing it in leaves, stems and roots. The cycle of growth and decay builds up fertile soils over time, locking away carbon in the form of organic matter. Properly managed grazing on these lands can help both maintain and add to their potential for carbon storage. Carbon rich soils also tend to retain more moisture.
But there are still gaps in our understanding of how much carbon is stored in these landscapes, how much has been degraded by poor management and the potential impacts of regenerative grazing management. Dr. Watts and her team were out on the range gathering data to develop a new online land monitoring tool that uses information from satellites to drive mathematical representations that model the ecosystem.
The resulting tool will have the ability to account for CO2 flow into and out of the rangeland ecosystem, and to track new losses and gains of carbon stored in the soil. Ultimately, this tool—the Rangeland Carbon Management Tool—will allow land managers to record how much carbon is being sequestered across their properties and how this changes over time in response to management and climate. When applied over a region, land planners and conservationists can gain better insights into the health of ecosystems, and their ability to provide key services, including water storage.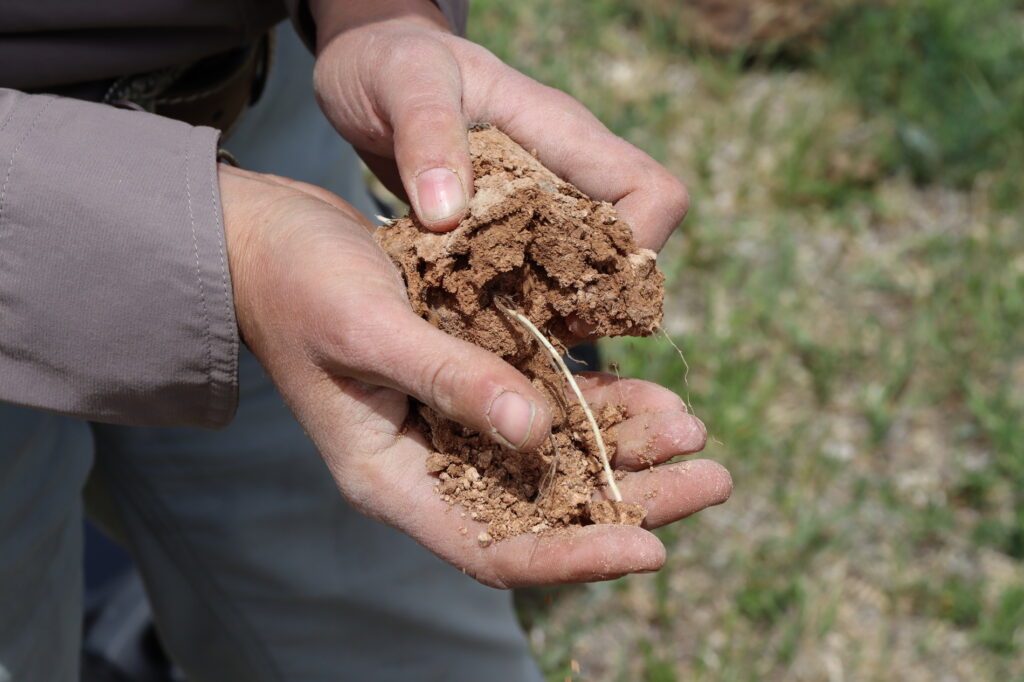 "It allows for transfer of climate solutions into the hands of practitioners who may not otherwise think about climate change. It opens the conversation." says Dr. Watts.
If monitoring carbon on rangelands can prove the effectiveness of a regenerative approach to management, it could support the development of local or government programs that offer credits to ranchers for storing carbon and potentially even improving the landscape in other ways.
"In the future, I would love to see us speaking not only about payments for carbon but for all ecosystem services that benefit communities and the environment," says Dr. Watts.
---