The POW Dispatch: Our take on climate news, April 30, 2021
Back

Header Image: Scott Markewitz
In this week's POW Dispatch we cover the future of beer in the face of climate change. Intrigued? Before we dive into that, the top story in this week's POW Dispatch is the reinstatement of Obama-Era controls on methane, which is leaking from oil and gas wells across the country, adding significant emissions contributions to the atmosphere. The reinstatement of this methane rule marks the first official legislative action taken to address climate change under the Biden administration. Additionally, we revisit our ongoing conversations surrounding the modernization of the United States' energy grid and progress toward building an electric vehicle infrastructure. Oh, and, don't forget, we have a conversation about beer, too. We cover it all in this week's POW Dispatch.
---
The New York Times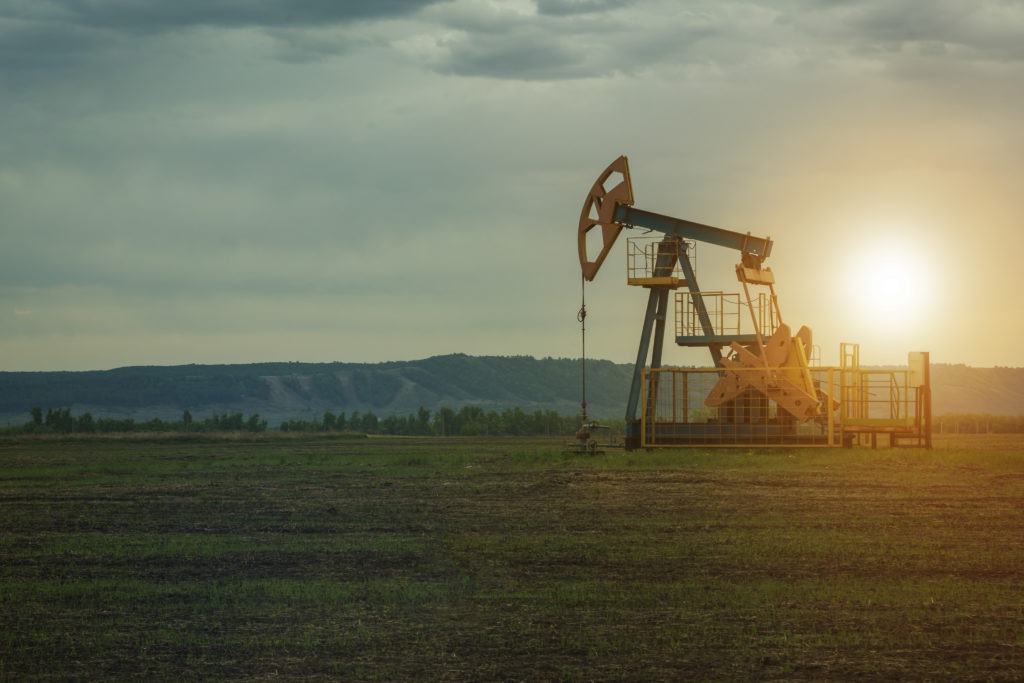 Notable Quote:
"Once the president signs it, this will be the first move by Congress and this administration to actually put climate policy back on the books." – Dan Grossman, director of legislative and regulatory affairs at the Environmental Defense Fund
Our Takeaway:
First, let's take a quick trip back to school to refresh your memories of the dangers of methane gas. We spend a lot of time discussing carbon dioxide emissions, but methane is equally as scary (learn more about methane, here). Methane is leaking from fracking sites that extract natural gas. While oil and gas proponents tout natural gas as beneficial to the climate, it's actually not, as methane is much more harmful than previously thought (read up on that, here). The powerful greenhouse gas doesn't loiter in the atmosphere as long as carbon dioxide, but it traps heat at around 84 times the rate of carbon dioxide. Like a fart trapped in your ski bibs, it won't stick around all that long (12 years, compared to centuries for CO2), but while it's there, it'll make its presence known. And the leakage problem is worse than we thought (and worse than what's going on in your ski bibs). A study published in 2018 puts the rate of methane emissions leaking from oil and gas operations at 2.3 percent of total production per year. While that seems small, it represents 13 million metric tons lost per year, enough natural gas to fuel 10 million homes. Silent, but deadly, right?
There are currently solutions in place to plug and capture leaking methane from oil and gas wells. Aspen Skiing Company, for example, has been capturing leaking methane from the nearby elk Creek Mine for years, turning it into usable electricity that generates $100,000 per month through electricity and carbon credits sold to the local utility company. Strategies like this will become more the norm than the exception with the reinstatement of Obama-era rules on methane emissions. The rule was implemented in 2016 and imposed the first federal limits on methane leaks from oil and gas wells, with the requirement that companies not only monitor leaks, but plug and capture them from new drilling sites.
In August 2020 (seemingly years ago, but just a few months) President Trump rolled back this methane rule as a gift to oil and gas companies who were struggling amidst the COVID-19 pandemic. With the reinstatement of the methane rule, President Biden is relying on science to make policy recommendations that will be positive to all parties. Recent research shows that way more potent methane gas is trickling into the atmosphere than previously known, making the sealing and capturing of the gas that much more urgent. We hope that science-based policies like this will continue to be put in place to face evolving challenges head-on.
While President Biden has put climate change at the forefront of his actions since taking office, the reinstatement of this methane rule marks the first legislative action taken to address climate (thanks to a wonky law called the Congressional Review Act, which allows for a simple majority vote in Congress to overturn last-minute regulations enacted by an outgoing administration). The methane law hopefully foreshadows continued Congressional cooperation with regards to impactful climate-based policy moving forward as the United States works to meet its recently updated National Determined Contribution (more on that, here).
---
AP News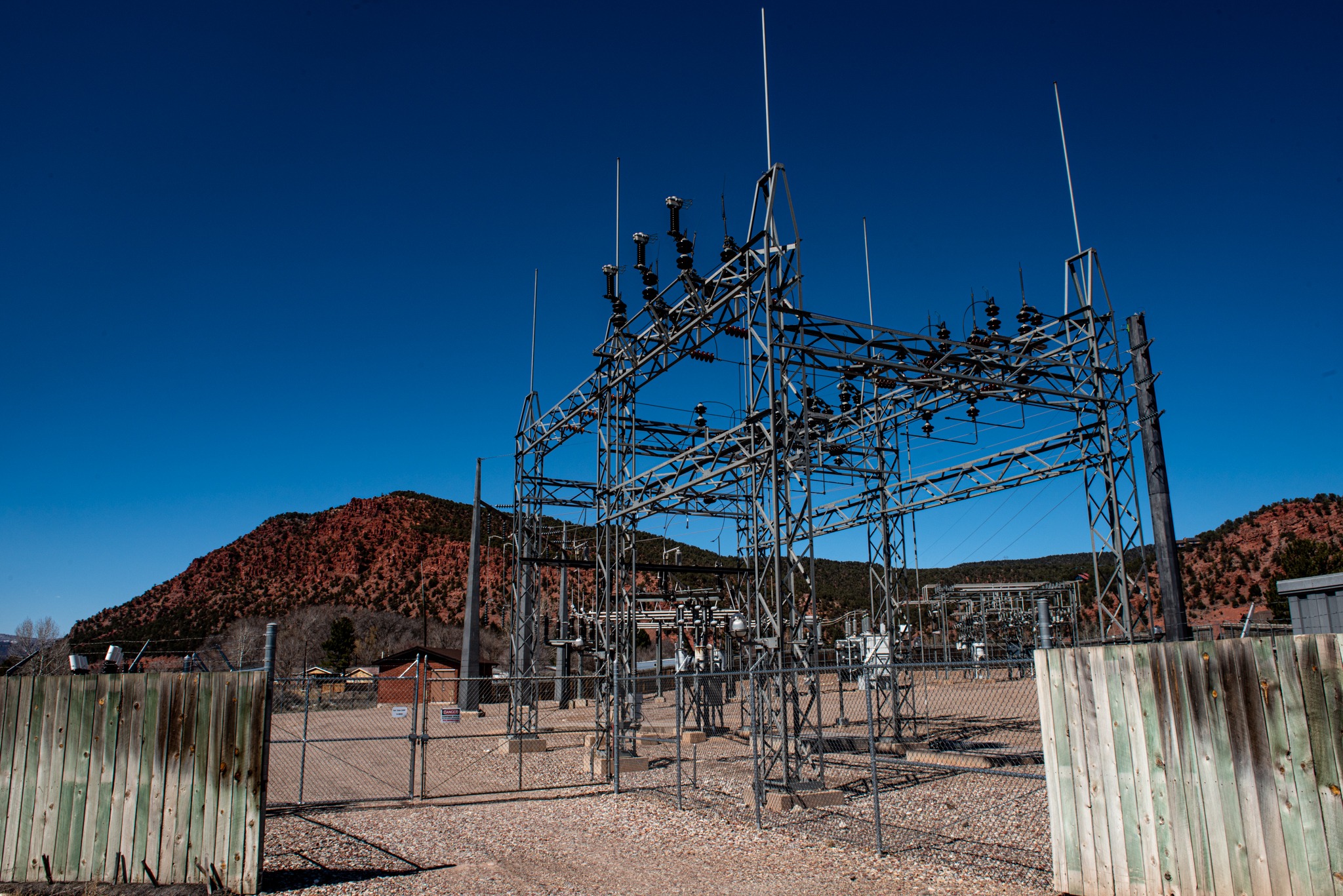 Notable Quote:
"These investments will make our power system more resilient against threats and more reliable as we increase our clean energy capacity, creating thousands of jobs in the process." – Department of Energy Secretary Jennifer Granholm
Our Takeaway:
We talked a lot in last week's Special Climate Summit Edition of the Dispatch about how meeting the United States' new Nationally Determined Contribution (NDC) will be expensive. Like any important investment—a shiny new mountain bike, ski pass or the latest trail runners—the upfront cost will be completely worth it.
Hitting the emissions reduction goals outlined in the new NDC (50% below 2005 levels by 2030) will require a massive transition of the country's electricity needs—a way to support electric vehicles being the norm at all your favorite trailheads, for example. This requires sourcing much more energy generation from wind and solar, which is impossible without a complete update of the energy grid. Let's be clear: this will be a big, long project… a thru-hike if you will. However, there are opportunities to get a leg up on that work now. For example, there's currently a mass retirement of coal plants going on in the United States, opening up capacity on the grid that can be taken advantage of. Additionally, the Department of Energy will release $8.25 billion in loans to aid developers in allowing the grid to carry more renewable energy from wind and solar hot spots to regions that will need it most. With $3.25 billion available for renewable energy projects in the western United States, $5 billion to support transmissions projects owned by Indigenous tribes and the Department of Transportation vowing to speed up siting and permitting of transmission projects through the use of public highways, this represents a whole-of-government approach to updating a grid.
You can learn more about how America can truly transform the grid via this conversation between POW executive director Mario Molina and Alliance member Amie Engerbretson, and stay tuned for POW's special educational series surrounding the grid coming later this spring.
---
Utility Dive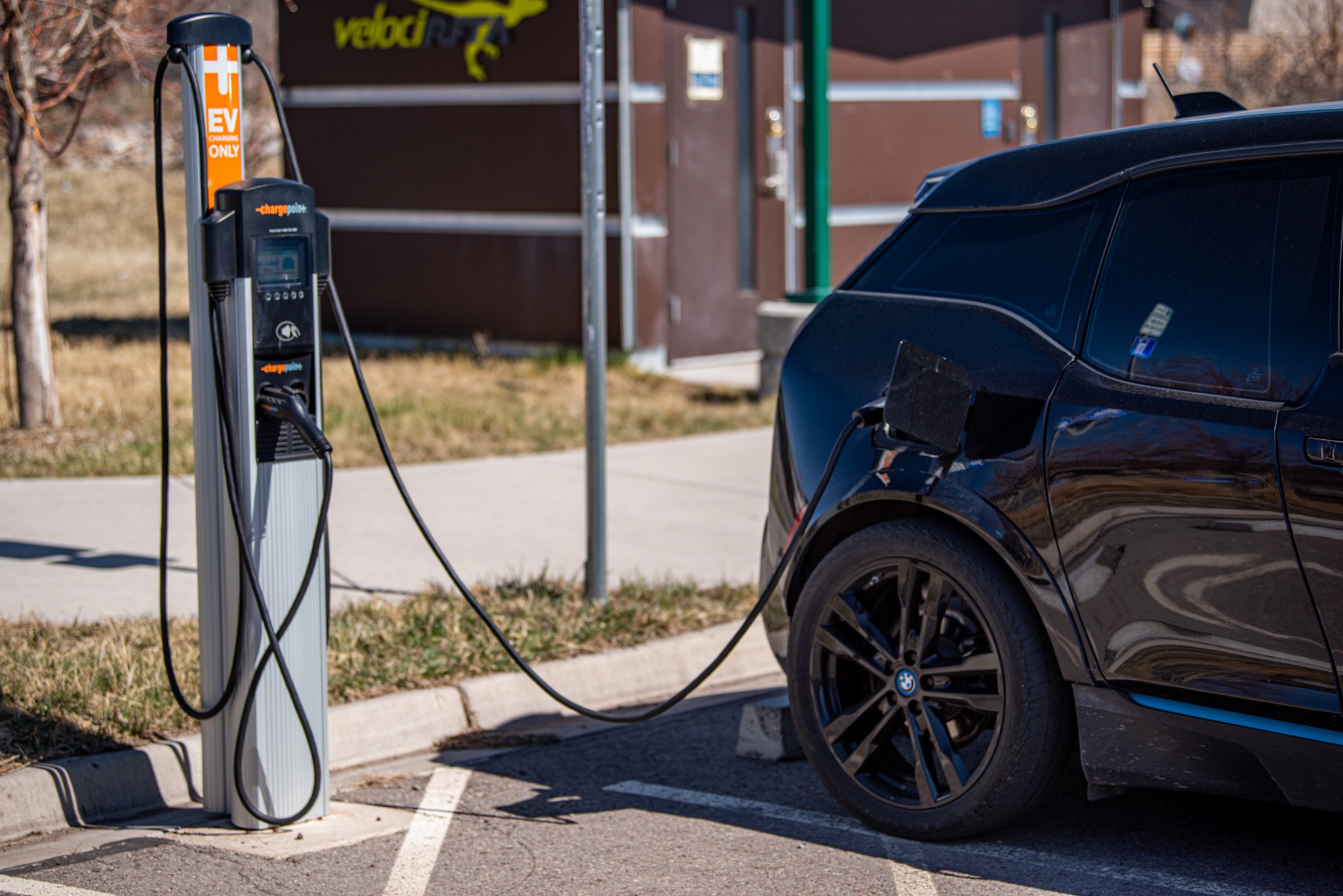 Notable Quote:
"It's really encouraging to see federal leadership on EVs and charging infrastructure. We need it right now to succeed in this rapid transition to electric transportation. That is the direction the market is going anyway, but we need to get there as quickly as we can." – Samantha Houston, senior vehicles analyst in the Union of Concerned Scientists' Clean Transportation Program
Our Takeaway:
The transportation sector is the biggest source of emissions in the United States. This is problematic, right? Think about it. All of the memorable adventures you've likely gone on—road trips to the desert, powder chases, peak-bagging missions—likely required extensive use of an automobile, right? The need for transportation isn't going anywhere, but a solution to its climate impacts exists with electric vehicles.
We've been discussing electric vehicles for a long time now, but the need for electrified transit extends far just beyond your personal cars and trucks you rely on for your adventures. Electrifying everything from commercial trucks to public transportation to federal fleets, and everything in between, is required to truly reduce the impact of the transit sector. The proposed American Jobs Plan seeks to transition the federal fleet to electric vehicles and the Department of Transportation just issued a report outlining how 15 existing programs can be used to fund an expanded electric vehicle charging infrastructure, which could be used to integrate electric vehicles into public transportation and freight.
In order for the widespread adoption of electric vehicles, a country-wide infrastructure is needed to support it. This will obviously be quite expensive. However, the Biden administration highlighted more than a dozen programs with $41.9 billion in federal grant funding that's available right now that can assist in infrastructure buildout. While the bulk of financing needed for the electric vehicle plans laid out in the American Jobs Plan will need congressional approval (which can be slower than hoofing a fully-stuffed pack over a mountain pass) these currently available funds give America the opportunity to begin this infrastructure build right now.
We'll have much more regarding electric vehicle infrastructure and the grid in an upcoming educational series launching later this spring. Stay tuned. For the Biden administration's full fact sheet regarding electric vehicle infrastructure, click here.
---
Scientific American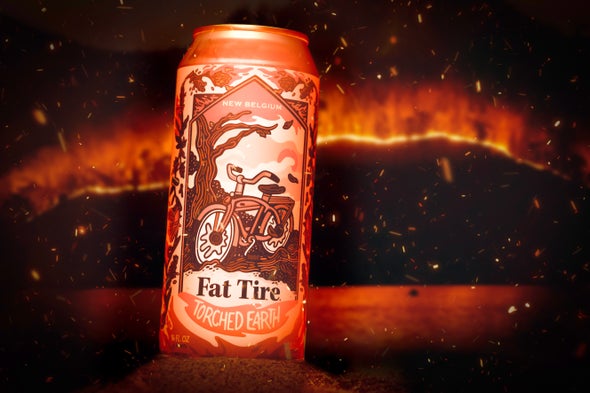 Notable Quote:
"The future of beer is here. And it tastes awful." – New Belgium Brewing Co.
Our Takeaway:
There's nothing quite like an ice cold beer after a day on the trails, right? Gathering at the trailhead to celebrate a day of adventure with some libations is something we can all relate to. Now, thanks to New Belgium, not only can outdoor enthusiasts envision what they're favorite natural playgrounds will look like in the face of climate change, but they can taste how it will affect their beer. Hint: it's not good.
New Belgium—one of our favorite partners in the POW Brand Alliance—is releasing its Torched Earth Ale. The ale's ingredients reflect what will be available in a landscape ravaged by climate change. Smokey malt is used to mimic the impact fiercer, more frequent forest fires will have on crops and the water supply. Instead of barley, which could be difficult to grow amidst global temperature rise, New Belgium substituted millet and buckwheat, which gives a "funky" taste; not funky like George Clinton, but funky like the aroma that lingers in your ski boots. Entire crop growing years could be lost to extreme weather, so New Belgium used shelf-stable hop extract instead of hops and dandelions which grow everywhere. Unlike the brewer's flagship Fat Tire Ale, the Torched Earth Ale could be the kind of beer New Belgium is forced to produce if climate change continues unchecked.
If you're afraid to try it yourself, check out these testimonials from POW Alliance Member Forest Shearer and Natives Outdoors CEO and certified meme-lord Len Necefer. That'll give you a good indication.
While Fat Tire earned the status of America's first certified carbon neutral beer, the company is still medium-sized and can only have an impact that aligns with its size. The big players also need to step up in the face of climate change. New Belgium created Torched Earth in order to raise awareness around the fact that 70 percent of Fortune 500 companies don't have meaningful strategies to address climate change by 2030. These influential companies are integral to making a positive impact on climate.
For more, check out the full rundown from New Belgium.
---
FiveThirtyEight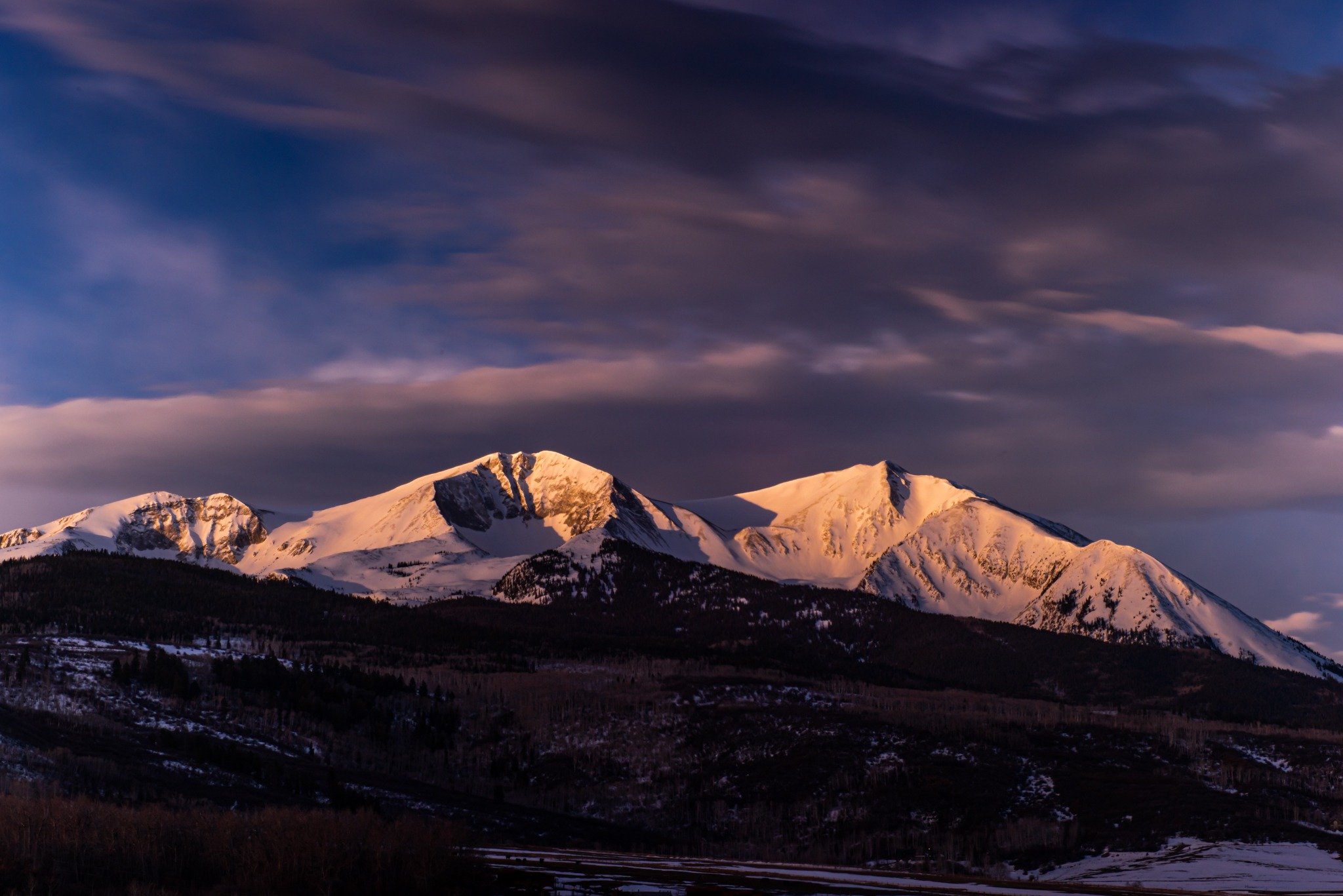 Notable Quote:
"On the question of dealing with climate change, specifically, the number of Americans who said it should be a top priority grew from 30 percent in 2008 to 52 percent, a majority, now." – Galen Druke, podcast producer and reporter for FiveThirtyEight
Our Takeaway:
Note: The discussion surrounding Americans' views on climate change begins at 31:40.
A notable point made by FiveThirtyEight's Senior Science Writer Maggie Koerth is that tying climate action into the goal of infrastructure reform helps paint a picture of the way systemic shifts that boost quality of life can directly benefit the country's efforts to curb climate change. By incorporating tangible infrastructure improvements that also address climate change, benefits can be framed in the "here and now" rather than the distant future, which helps shift American's views on the urgency of climate action.
We've outlined that a cultural shift in how Americans view climate change is crucial for achieving the goal of carbon neutrality by 2050, and the polling discussed by FiveThirtyEight is encouraging in that regard. When it comes to the outdoors, we know that the number of participants who feel strongly about climate action is much higher. POW's Motivating Lifestyle Driven Advocacy Report in 2019 revealed that 90 percent of outdoor enthusiasts (skiers, snowboarders, trail runners, climbers, anglers and mountain bikers) believe that climate change is real and human-caused, regardless of political beliefs. This group represents a staggering 50 million individuals—the Outdoor State! In a country where the shift on climate views is already moving in a positive direction, the actions and voices of the Outdoor State can continue to have a disproportionate impact on local, state and federal climate action. The cultural shift also represents the fact that people are taking note of climate change regardless of political affiliation. This continued unity will be crucial in adopting new policies that move the United States toward its recently revamped Nationally Determined Contribution and really making an impact on climate.
---
Local Climate News
While national climate topics often dominate the news cycle, there's still plenty going on surrounding renewables, electrified transit, public lands and more in states and local communities across the nation. Take a look at what's going on locally via the news blurbs below.
California
EPA takes aim at Trump-era attack on California vehicle emissions standards
Colorado
Icelantic Becomes Climate Neutral Certified
Connecticut
Regional Climate Pact Wins Local Support
Maryland
Anne Arundel Co. Sues Fossil Fuel Companies Over Climate Damage
North Carolina
With NC Native Heading EPA, Local Officials Build on Renewed Climate Focus
Ohio
USDA awards 85 new partnership projects to help mitigate climate change
Wyoming
Climate study predicts life-altering changes for Greater Yellowstone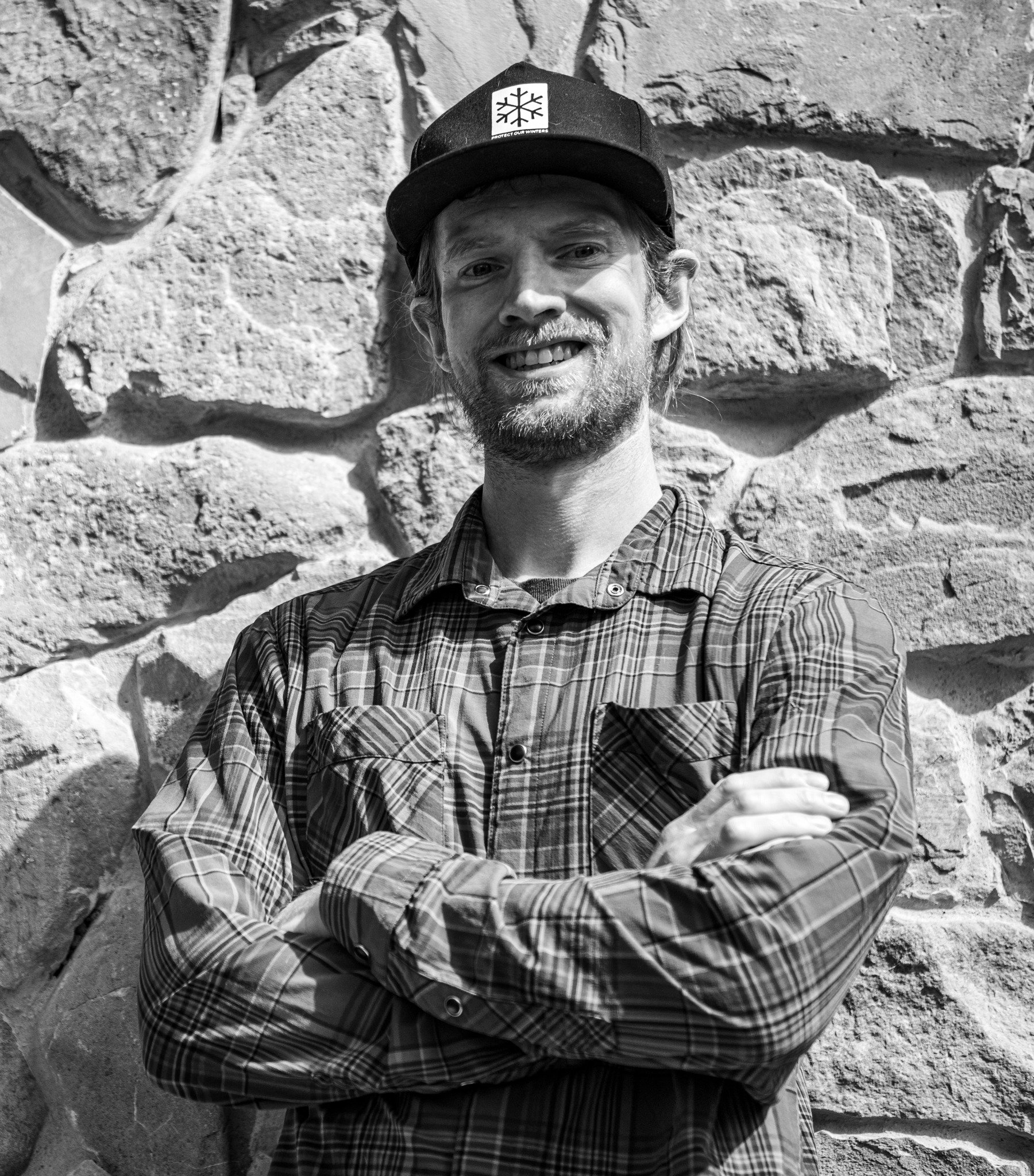 Author: Donny O'Neill
Donny O'Neill is the digital content producer at Protect Our Winters