The POW Dispatch: Our take on climate news, June 4, 2021
Back

Header Image: Max Lowe
Welcome to The Dispatch, Protect Our Winters' weekly review of climate news, complete with our take on each topic and how that fits into our ongoing efforts to reduce the effects of climate change.
Welcome to the first POW Dispatch of the month of June. This week, we take a look at where we can expect to see wind and solar power generation grow across the country as America takes steps to meet its emissions goals. Additionally, President Joe Biden suspended oil leases in the Arctic National Wildlife Refuge, but a Trump-era hurdle still remains that could leave the Arctic open to extraction. We round out the Dispatch focusing on offshore wind in California, greenwashing in ESG reporting and, once again, the Ford F-150 Lightning. I think it's pretty obvious we're revved up about that bad boy and we're not the only ones.
Reminder: POW is hiring! There are currently 4 open positions. Head to our careers page to apply.
---
The New York Times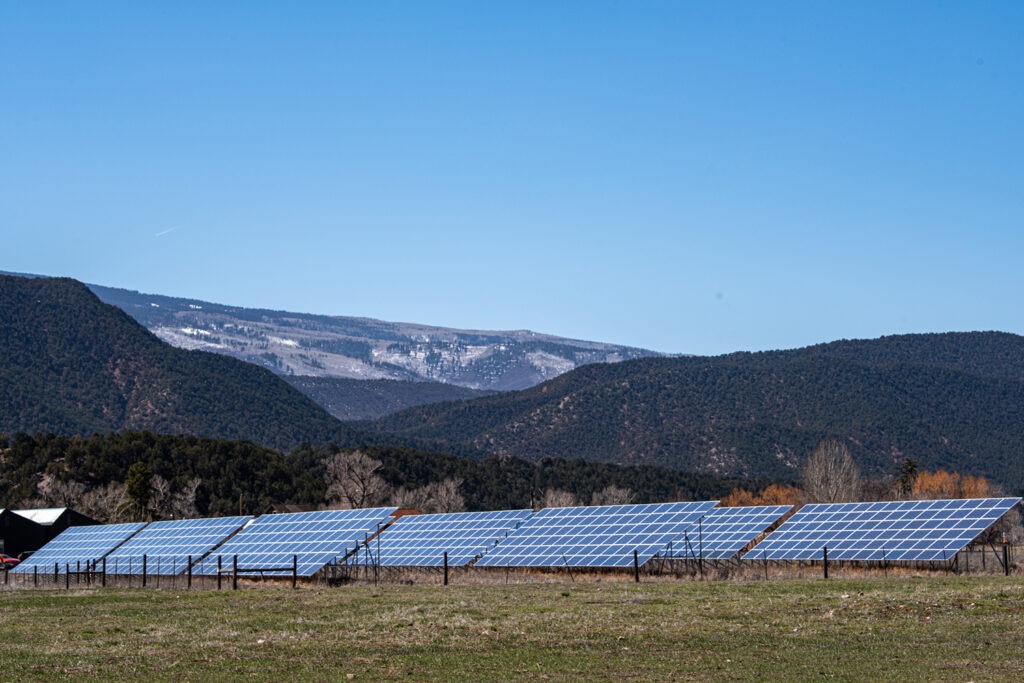 Article Excerpt:
President Biden has promised to sharply reduce America's planet-warming carbon emissions, which means changes to the country's energy system may reshape landscapes and coastlines around the country.
Our Takeaway:
The United States' electrical grid is over 100 years old. Think about that for a second. For comparison's sake, steel edges weren't invented for skis until 1926—that's only 95 years ago! Think of all the technological advances made in skiing over the past century-plus. Now think of how much can be accomplished with an updated electrical grid.
Updating the grid to accommodate the transition to a clean energy economy is a critical step in addressing climate change. This, of course, will require a reshaping of many landscapes and coastlines across the country. Naturally, there are questions as to what that new shape will look like.
Currently, the United States doesn't have the transmission lines in place to carry power from solar and wind farms in rural parts of the country to bigger urban areas. A slew of deterrents—from inhospitable terrain for power line construction to complicated state approval processes—stand in the way of building these power lines. Many planners are now pointing toward building transmission lines closer to population centers where the demand is in order to lower transmission costs and simplify the grid expansion. The location of new power projects will continue to be where the high-voltage transmission lines exist until the cost to build them becomes more manageable in rural areas.
Invisibility isn't a characteristic of renewable energy projects, either. Whether wind turbines or solar arrays, you notice these power sources. The concern that wind and solar farms will interrupt backyard views is a valid one. POW encountered this back in 2019, when residents of Pitkin County, Colorado, were opposed to a proposed solar array that could interfere with the incredible vistas of the Roaring Fork Valley. While it was evidence of human impact on the landscape, we think the sight of the solar array as you rolled into the Roaring Fork Valley signaled a commitment to a clean energy future and a stable climate. That's better than the alternative, right?
Naturally, this brings up the topic of building a clean infrastructure in conjunction with protecting public lands. While approvals to build renewable projects on public land can be a timely process, the Department of Interior is shooting to approve permits for 25 gigawatts of renewable energy on federal land by 2025. Currently, a quarter of the country's carbon emissions can be traced to public lands, and flipping those areas from centers of extraction to sources of power can be a vital tool in combating climate change. We're not suggesting wholesale development of our public lands, but harnessing the natural energy those wide-open spaces are so perfectly positioned to create is far better than allowing them to remain part of the problem. It's better to gaze out at a sea of solar panels than a smoking power plant as you descend a desert ridgeline on your mountain bike, anyway.
New technology will play a large role in the clean energy shift and could open the door for wind farms that produce more energy with fewer turbines, more efficient solar panels and projects with lower environmental footprints.
While the system in place complicates the road to a clean energy economy, the technology and public will exist to make headway on a modern electrical grid that can reduce emissions and prevent the worst effects of climate change.
---
The New York Times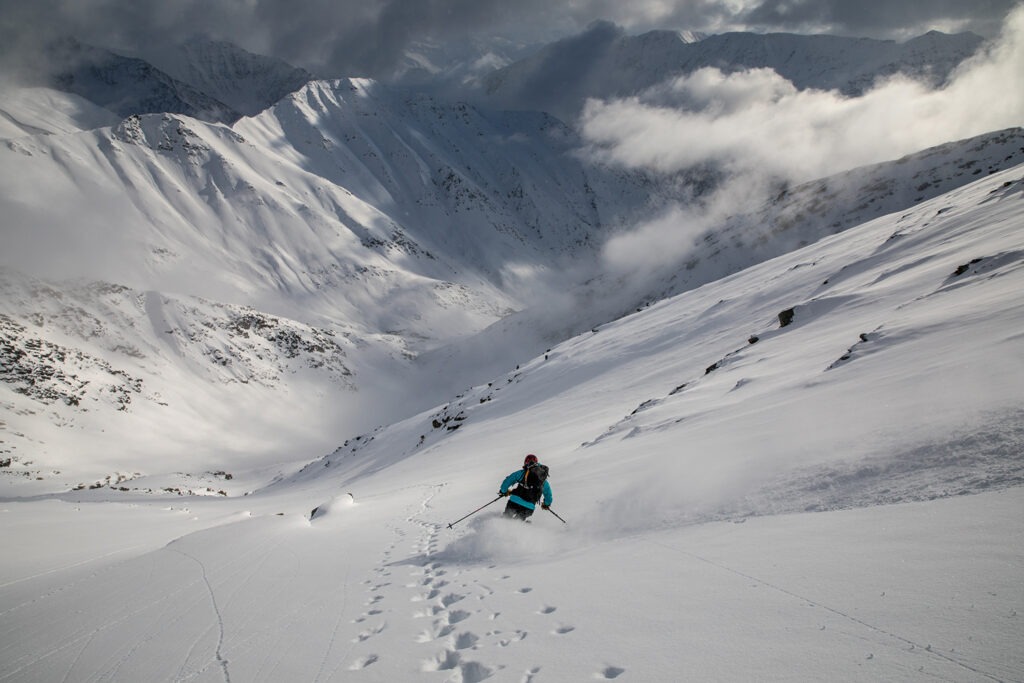 Notable Quote:
"Biden's going to have to do another Arctic drilling lease sale no matter what." – Patrick Parenteau, law professor with the Vermont Law School
Our Takeaway:
President Biden suspended oil drilling leases in the Arctic National Wildlife Refuge on Tuesday, eliciting cheers from all those fighting for the area's permanent protection. However, that win for the Refuge may be put on hold due to a Trump-era law.
Rewind to 2017, when Congress passed the Tax Cuts and Jobs Act, which opened up the Arctic National Wildlife Refuge to oil drilling and required the president to hold two lease sales in the Refuge by the end of 2024. This was a huge win for Trump, who hoped to permanently open the coastal plain of the Refuge to oil interests. By including the two-sale requirement, Trump bound whoever was in the White House to continue oil development in the Arctic regardless of who held the office of the President. Trump held one in December 2020, leaving one sale left to be fulfilled, and President Biden on the hook for another lease sale that could open up the Refuge to fossil fuel development.
This underscores the importance of permanent legislative protections for the Arctic National Wildlife Refuge, which is not only a premier example of the natural wonder of America's public lands but is the cultural center of the native Gwich'in people. Congressional action that repeals the mandate and gets rid of the leasing program entirely is the surest way to reach these protections. There's optimism for support of this type of legislation. After all, when parcels went up for sale in December, there was minimal interest, indicating it's no longer a best business practice to support extractive industries as stakeholders continue to recognize the reduced demand and need for oil, dropping prices and use the need to speak out against fossil fuel development. And the public support is there, too. Thousands of outdoor enthusiasts joined POW back in January asking President Biden to permanently protect the Refuge. The writing is on the wall, and it doesn't say anything about oil in the Arctic.
---
The Economist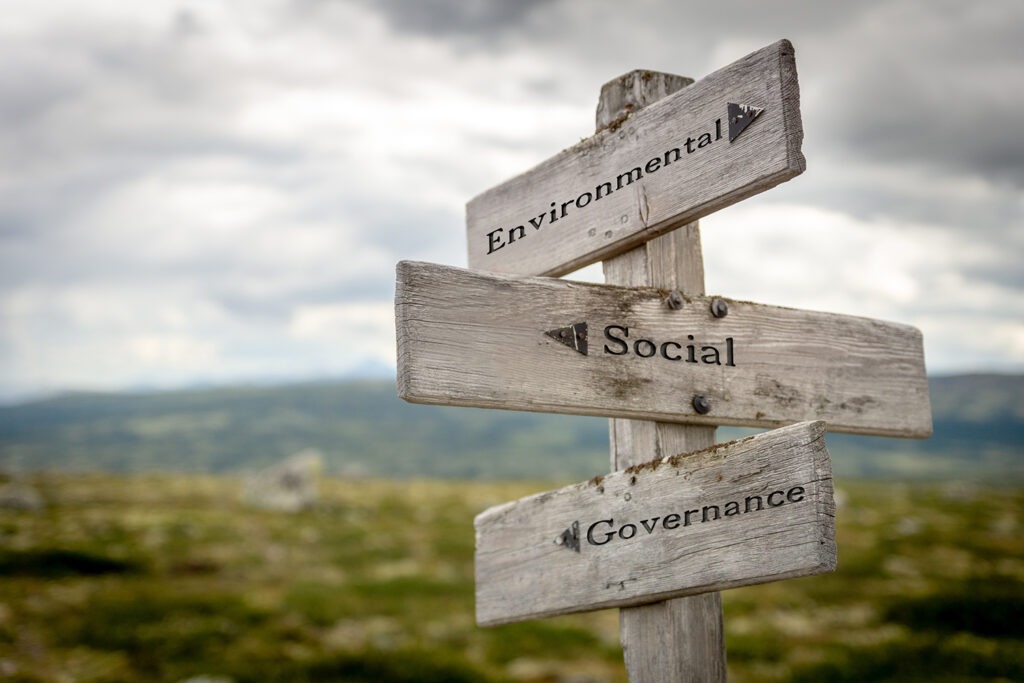 Article Excerpt:
"The current system of largely voluntary reporting is riddled with problems. Firms disclose reams of irrelevant puffery, while often failing to reveal the few things that matter."
Our Takeaway:
The eyebrow-raising marketing buzzwords (Armored Tank Tech! Nuclear Speed Boosters!) for the latest, greatest outdoor gear isn't exclusive to the outdoors. Similar vague buzzwords and project names are also prevalent in industries like the financial sector. Environmental, social and corporate governance (ESG) is a hot topic these days, with demand soaring from investors who want to put their money into climate-friendly projects. ESG reporting is largely voluntary, however, leading to environmental claims akin to greenwashing. The increased ESG focus does represent a cultural shift in how Americans are viewing the climate crisis, however, it does present the opportunity for corporations pursuing investor dollars to stretch the truth a bit. Like when the 8-foot cliff you hit becomes a 25-foot drop once you've had your second beer at the bar. ESG reporting isn't currently doing enough to weed out the bad apples.
Stricter ESG requirements for businesses and corporations are surely on the horizon in order to provide better transparency and accountability when it comes to climate risk. As climate change's presence is felt more and more in the financial sector, the pressure will mount to make solid, actionable climate commitments. With that comes the disclosure of information that can help Americans decide where to put their money. With these disclosures at their fingertips, it puts the power in the hands of the American people to decide whether their money will help fund climate change.
Knowing what your money is contributing to is vital as the United States' navigates the waters of a warming climate. Doing the research is vital, as many green funds, green banks or even brands could be hiding something. Learn more about where exactly your money is going, here.
---
NPR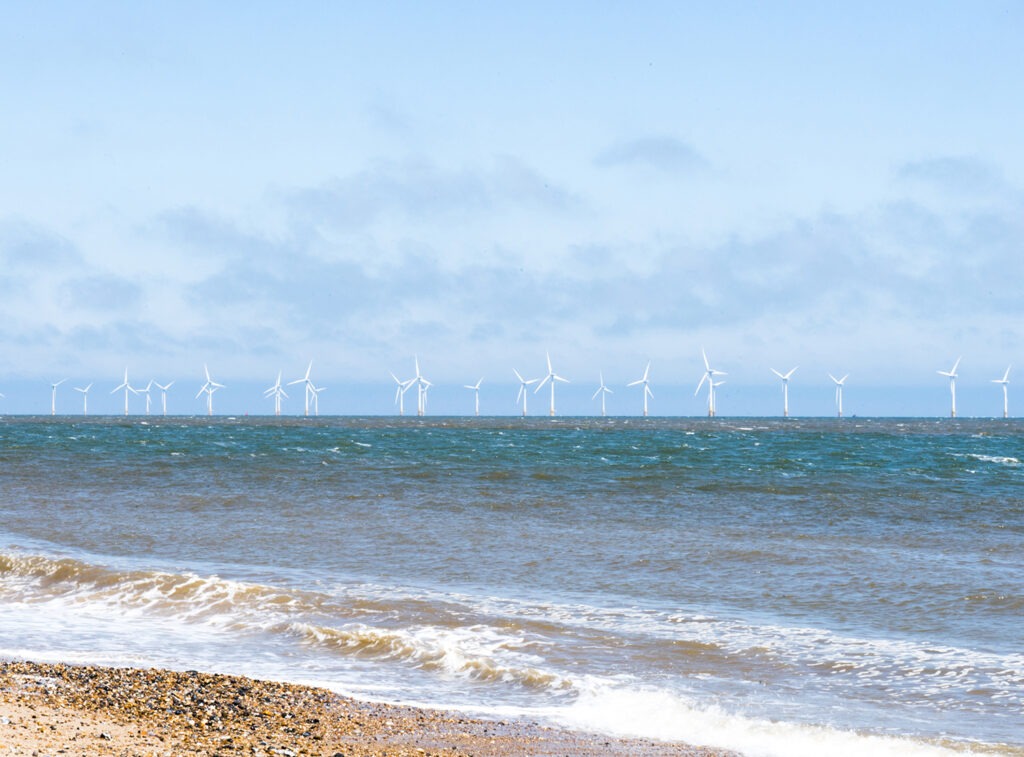 Notable Quote:
"It's an announcement that will set the stage for the long-term development of clean energy and the growth of a brand-new, made-in-America industry. Now we're thinking big and thinking bold." – national climate adviser Gina McCarthy
Our Takeaway:
Wind: Bad for summit picnics, good for energy generation. Wind will be instrumental in reaching the Biden administration's goal of a 100 percent carbon-free power sector by 2035. And we're not just talking about the hulking turbines that dot the open landscape as you drive through the Midwest. But farms that strategically dot our coastlines. Opening up both coasts for offshore wind development is crucial to generating large-scale renewable electricity. This week, the Biden administration announced plans to open the California coast to offshore wind generation, just weeks after the approval of the country's first large-scale offshore wind farm off the coast of New England.
This comes after a long-running stalemate with the Department of Defense who used the California coast for Navy and Air Force training and testing. However, the approval from the Department of Defense is evidence that climate change is seen as a national security threat and is at the top of the priority list.
Not only does offshore wind expand the nation's energy capabilities, but it creates tens of thousands of jobs and helps shift current systems towards ones focused on clean energy. Just like any grand outdoor adventure, the landscape will evolve and America will be forced to adapt. Expanding its resources is a great first step.
---
CarBuzz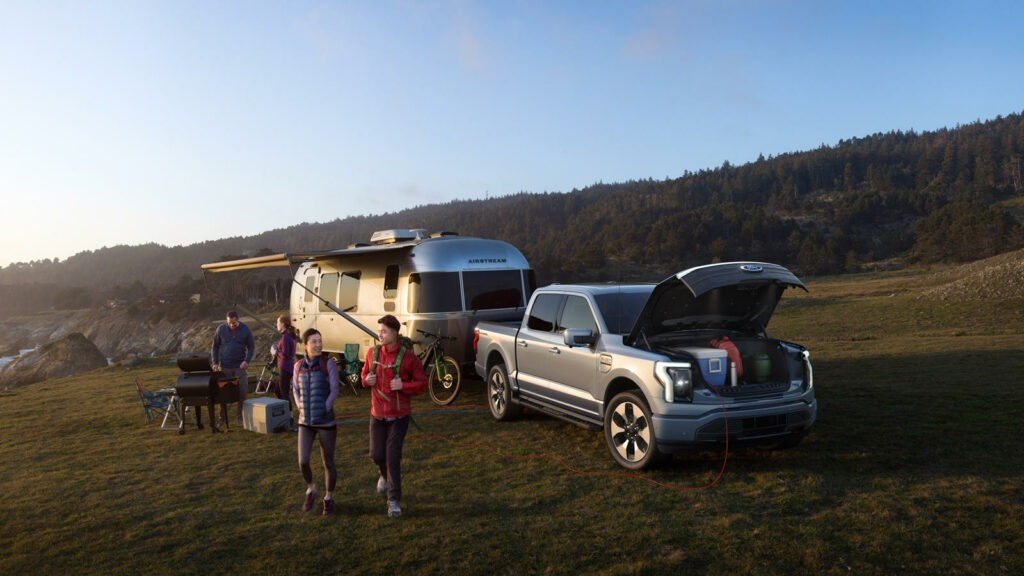 Article Excerpt:
Within the first 12 hours following its reveal, 20,000 reservations came piling in for the 2022 Ford F-150 Lightning. That was on May 20. By May 26, that figure reached 70,000. As far as we know, it's still climbing but Ford hasn't provided an updated count at this time. But this got us wondering: how many F-150s Lightnings will Ford build in its first model year? One analyst suggested the tally could reach as high as 80,000 units. We think it could go higher.
Our Takeaway:
Ford's got a hit! Twenty thousand reservations came through within 12 hours of Ford's reveal of the electric F-150 Lightning on May 20 and by May 26 that number hit 70,000. The auto giant didn't state what the limit for the Lightning would be, but it did cap the 2021 electric Mustang Mach-E at 50,000 units in its first year. But the Lightning clearly has more demand than the Mustang, and that demand has blown expectations out of the water.
The demand for electric vehicles—especially practical workhorses like the F-150—is here. The Lightning addresses all of the worries people shared about electric vehicles: their payload would be inadequate or their range insufficient. In reality, they are evolving to suit the needs of everyday people and are no longer the red-headed stepchild of the auto industry. On top of that, people want to invest their money into solutions to climate change and the buzz surrounding the current electric vehicle revolution is evidence of that.
This is just the beginning of the wide cultural shift toward climate solutions, especially in the transit sector. Stay tuned as we unveil more information about electric vehicles in the coming weeks.
---
Local Climate News
While national climate topics often dominate the news cycle, there's still plenty going on surrounding renewables, electrified transit, public lands and more in states and local communities across the nation. Take a look at what's going on locally via the news blurbs below.
California
Climate in Crisis: Bay Area Drought Worsens
Florida
A 20-Foot Sea Wall? Miami Faces the Hard Choices of Climate Change.
Indiana
Coal-rich Indiana is going solar. It's not easy
Washington