Nothing that we do would be possible without your generous support. Thank you! Curious where those dollars go? Here's a snapshot…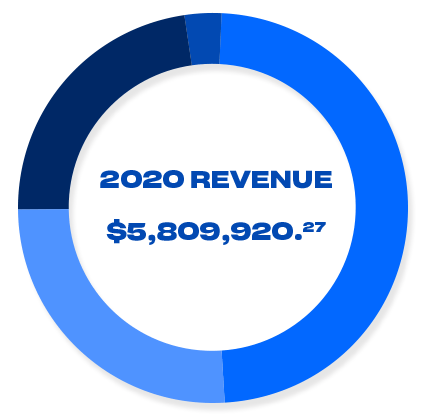 management & General
10.1%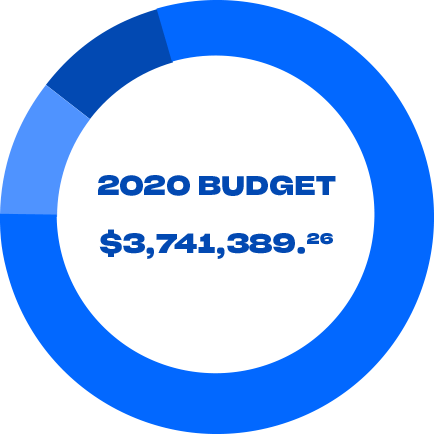 Partner with people who get you stoked about climate issues
Create the swag that gets people talking about who we are
Connect you to the issues on platforms like social media and our website
Humble brag: our digital communication efforts reached 5,049,306 potential voters and achieved 134,440,300 media impressions.
Strengthening our Capabilities
Hire team members who make POW better, smarter, and more effective
Broaden our network of community members
Grow partnerships with businesses and athletes
Where the Rubber Meets the Road
Activate our community to flex their political advocacy muscle
Host voting campaigns that reflect the outdoor community's passions
Send athletes to share the impacts of climate change with our representatives
Humble brag: our "Run To Vote" campaign with Strava challenged 25,598 people to run or bike to the polls and vote.
Space to collaborate and get to work
Pay the team that keeps our organization ticking
Technology that keeps us connected and working
Build strategic partnerships
Host fundraising events around the country
To get an idea of how far your donation can go, check out our 2020 Annual Report. Or, if you're like us and have your eyes on the future, check out our 2024 Strategic Plan. We're thankful for any support you can give.
2021 – 2024 Strategic Plan
The recently released 2021 Intergovernmental Panel on Climate Change (IPCC) climate science report indicates that it is still possible to limit global warming to 1.5°C, but that doing so requires rapid, large-scale reductions of all greenhouse gasses immediately and permanently to reach net zero emissions by 2050. We know, it sounds like a massive task. But we believe that solving the climate crisis is not only possible, it's within reach. See POW plans to achieve this via our 2021 – 2024 Strategic Plan. 
2020 was quite the year, eh? It was a bumpy road for us all, but there were also many wins worth celebrating along the way. Our CrushIt4Climate campaign with Strava drew in 434,800 people who crushed it for their outdoor playgrounds. When the pandemic locked us down, we held virtual events where high profile athletes and members of the outdoor members engaged with climate scientists and policymakers. And when the rubber met the road during the most contentious election in our lifetime, POW reached over 33 million potential voters with our civic engagement and GOTV messaging. We checked off some big goals in 2020. 
"Perhaps the rewards of solving climate change are so compelling, so nurturing and so natural a piece of the human soul that we can't help but do it."
-Auden Schendler
Help us raise awareness and funds with the power of your brand. 
Build your own fundraising campaign for POW!
Turn that Amazon purchase into a donation for POW, every time you shop!
Get the latest POW branded gear and support POW with your purchase.
If you're looking to get rid of your old vehicle and do it for a great cause, you've come to the right place!