Partner in Advocacy: How Jones is contributing to a more climate-conscious snowsports industry through activism and sustainable manufacturing
Back
Photo by Tyler Roemer
Jones Snowboards and POW go way back. So far back, in fact, the two brands have grown up together. Jones is one of POW's oldest partners and has been with us since the beginning. When professional snowboarder Jeremy Jones founded POW, he noticed a gap in the snowsports industry – there wasn't any ski or snowboard brand that was focused on making high performance products as responsibly as possible while using its voice to support climate advocacy work. So that's exactly what he did. Jeremy founded Jones Snowboards with the goal of making products that would help riders unlock next level experiences in the mountains, and leverage the brands' success to support POW's efforts to protect the places we love to play.
"Jones and POW are fundamentally connected," said Jones Marketing Director, Josh Nielsen. "The goal of both organizations is to inspire through the lens of snowsports while also making people rethink the way we participate in and steward them. Jones is committed to building products for the outdoor community in a new, more responsible way."
Taking an Active Role on Climate Policy
With thirteen years of partnership, aligned core values and mission, Jones and POW work together seamlessly. Jones is one of POW's most committed and longest-standing donors and has been with POW every step of the way, from supporting civic engagement efforts and helping rally voters to the polls, to their team riders making the trip to Capitol Hill to lobby before lawmakers.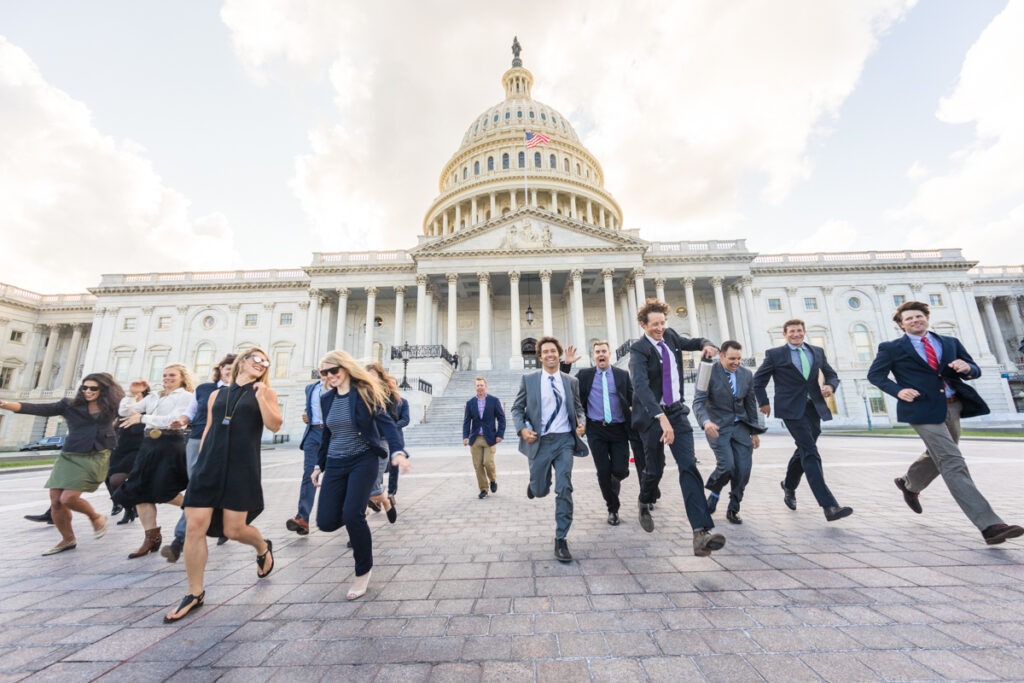 POW and Jones both look to their athletes and community to help them enact positive change. POW leverages its network of Alliance members and Team POW members to get the word out about climate issues. Similarly, the team at Jones believes athletes and individuals who are deeply connected to the outdoors have the ability to make change and transform their own communities and beyond. Through combined efforts, Jones and POW's shared goal is to create a political movement that can elect candidates ready to pass the CO2 reducing policies that are needed to limit the effects of climate change.
"The reality is we are up against one of the biggest and most powerful industries in the world – the extraction industry," said Jones Snowboards Founder, Jeremy Jones. "They are masters at using their money and power to influence our lawmakers and subsidize the destruction of our planet through the burning of fossil fuels. To beat their lobby, we need everyone who loves the outdoors to unite and send a clear message to our lawmakers that if you do not support real action on climate, we will elect someone who does. This is where the voice and reach of our athletes and customers comes in."
Jones is a member of 1% For The Planet and donates a majority of its annual donation to POW to help support these efforts to elect leaders that are committed to enacting policy change on both the federal and municipal levels.
Beyond the donation, the Jones x POW partnership is about amplifying the message, driving awareness and building a community that's dedicated to helping protect the planet, because we all share the same passion for winter and exploring the natural world.
"When we witness changes to our environment first hand, we want to take action," said Nielsen. "The snowsports and outdoor communities, including athletes and industry leaders, have the power to build local movements that make positive change a reality."
Jeremy and several Jones team riders, including Elena Hight and Forrest Shearer, are active climate advocates on their personal platforms and have joined POW in Washington DC to help lobby. In 2019, Jeremy testified before the Senate Select Committee representing the entire snowsports and outdoor communities and discussed the impacts that climate change has had on the outdoor recreation economy.
In addition to being involved in climate activism stateside, Jones also takes an active role across the pond.
"We've supported POW's efforts in Europe for many years through annual donations, fundraisers and the work of our team riders," said Jones Brand Manager, Xavier Nidecker. "Finnish rider, Miikka Hast, Swiss rider, Mat Schaer and French rider, Julien 'Pica' Herry all helped launch POW chapters in their respective home countries."
From Climate Activism to Sustainable Products
Jones' goal as a manufacturer is to produce high performance and durable gear that has the least amount of environmental impact possible. Over the last 15 years Jones has continually examined all of its production processes to understand where the biggest impacts are and what it can do to reduce them.
"We are constantly looking for new ways to manufacture our gear more responsibly," said Nidecker. "From sourcing new recycled materials to building our boards with 100% solar power to switching to bio-based resins, every season we've found new ways to reduce the impact of our production."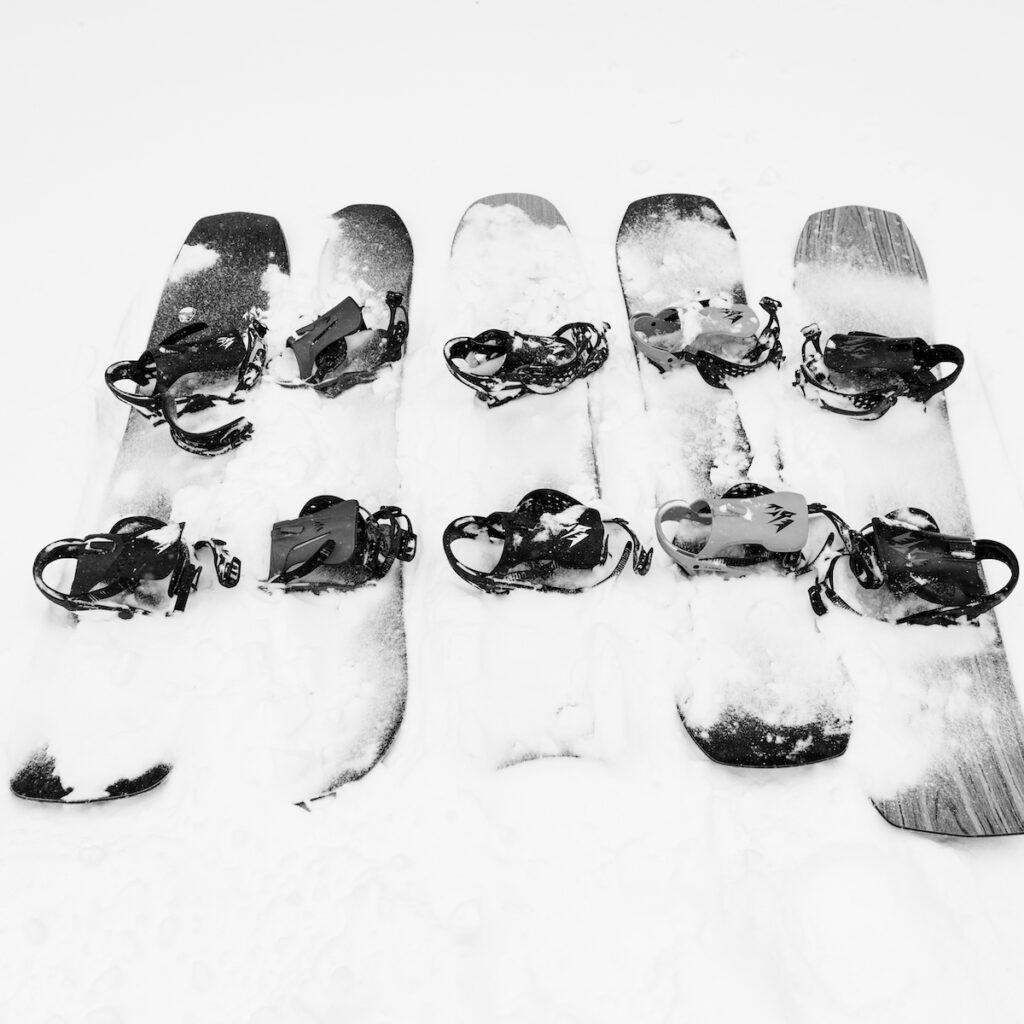 Part of Jones' journey to making snowboards more responsibly was gaining an in-depth understanding of the carbon footprint associated with each step of a snowboard's lifecycle. Jones is one of the only snowsports hardgoods manufacturers to conduct a full lifecycle analysis (LCA) of its snowboards and splitboards, including sourcing, raw materials, manufacturing, shipping and end of life.
Before Jones was founded in 2010, there weren't a lot of sustainable practices in the industry. When the brand entered the market, it came in with an eco-performance design philosophy that seeks to balance performance, durability and sustainability.
The very first Jones board line was made with recycled steel edges and sidewalls, which they found to perform just the same as the non-recycled versions. Jones made another substantial move to reduce their impact in 2016 by switching to only eco-plastic, flax fiber or wood veneer topsheets. Using these materials allowed them to eliminate the need for solvent varnish, a toxic petro-chemical.
Jones made their biggest footprint reductions in 2020 by switching to Bio Resin epoxy that's made with 27% plant based ingredients and converting their factory to 100% solar power. Prior to the move to solar power, electricity accounted for 35% of the brand's carbon footprint. Since the switch, that number has dropped to just 6%, a massive leap toward climate positivity! Additionally, Jones' Truckee, California headquarters are powered by 100% clean energy generated by regional solar and wind power plants.
In 2021, Jones took another big leap forward, launching into the technical outerwear category with the same design principles it has applied to hardgoods. Seeing an opportunity to build outerwear in a more sustainable way, Jones focused its efforts on creating a line committed to using industry-leading recycled and organic material inputs built in factories certified in social responsibility.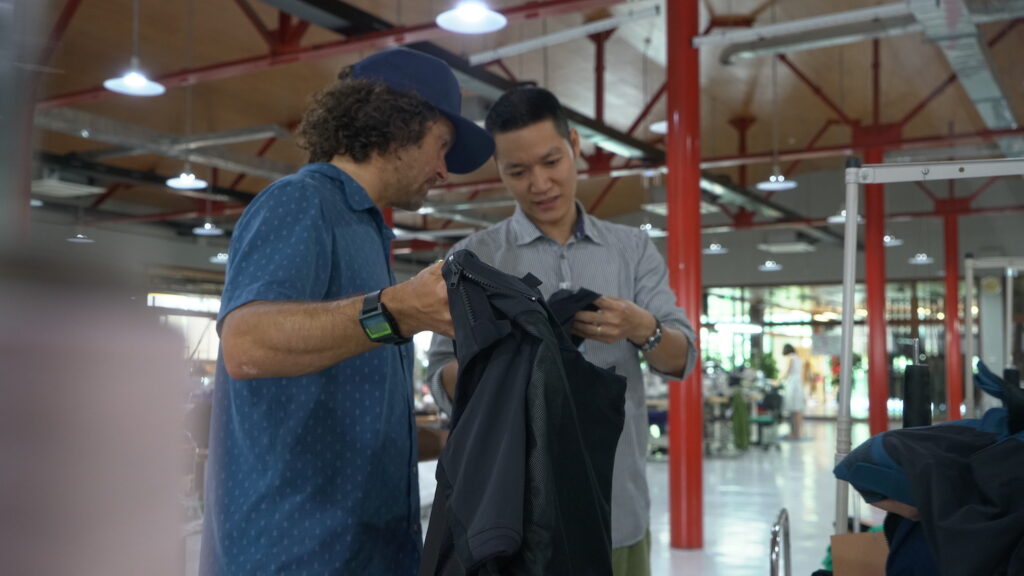 Looking Ahead for Jones
Moving into the future, Jones continues to take incremental steps to find natural substances to use in its boards with the goal of replacing high impact materials like carbon fiber all together. Jones understands that no product will ever be perfect, but it can make the world better by actively reducing its negative effect on the planet. One of the ways they hope to accomplish this is by introducing circularity to the snowsports industry.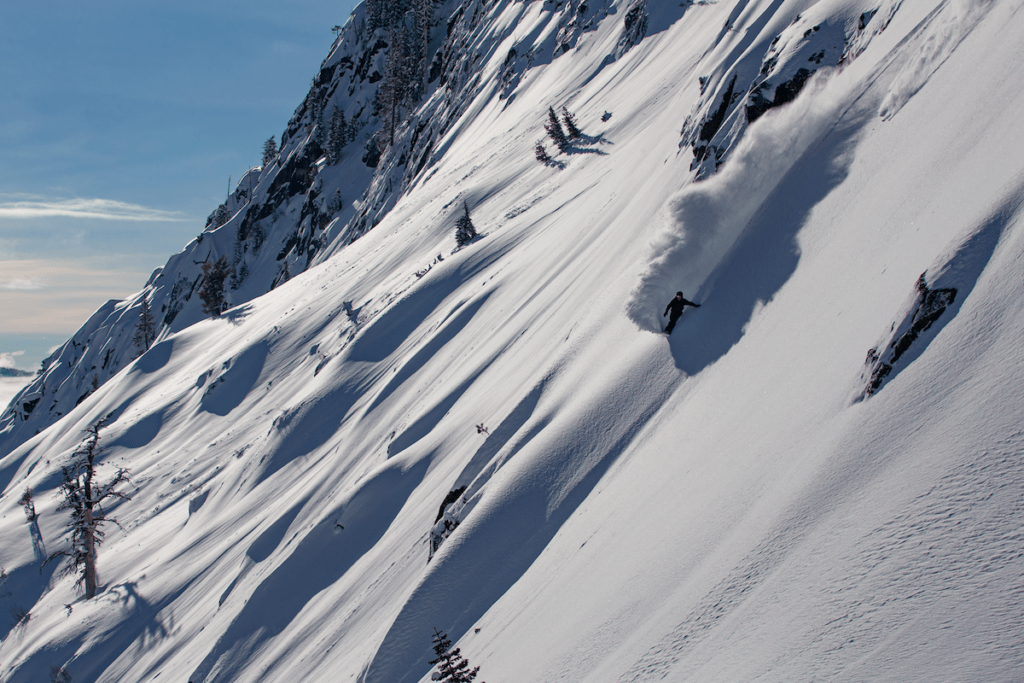 "No doubt, 2024 will be a milestone year for our snowboard production sustainability efforts," said Nidecker. "A few board models in our 2024 line will be built with a groundbreaking new technology that allows us to recycle old snowboards and use the materials to make new boards. Bringing circularity to the snowboard industry has been a dream for many years and it's sure to be a game changer."
Jones' commitment to sustainability is not only leading the charge on sustainable manufacturing, it's also making the outdoor community more aware of where boards are coming from through their design ethos and climate activism. The brand has played a huge role in supporting POW's climate initiatives by opening new chapters in Europe, rallying voters to the polls, gaining the attention of lawmakers and so much more. To put it simply, the work POW does is made possible by brand partners like Jones that are doing vital work to help protect our communities and the outdoor playgrounds we love.
---