2023 Natural Selection Tour ft. Climate Commitments, POW Athletes and More
Back
Photos Courtesy of Natural Selection Tour
Protect Our Winters is stoked and honored to announce our partnership with the Natural Selection Tour (NST). Along with brands like Jones, Arc'teryx and Salomon, POW is a part of NST's Industry Alliance for their 2023 tour that kicked off in mid-February.
Coming back for year three, The Natural Selection Tour is a showcase of some of the best snowboarders in the game. With three stages, 24 of the world's best riders will compete in epic, backcountry terrain.
"Mother Nature is the main character on the Natural Selection Tour. She calls the day for the competition to run, she sets the stage and in return the Tour strives to not only protect her, but also inspire others to do the same." – NST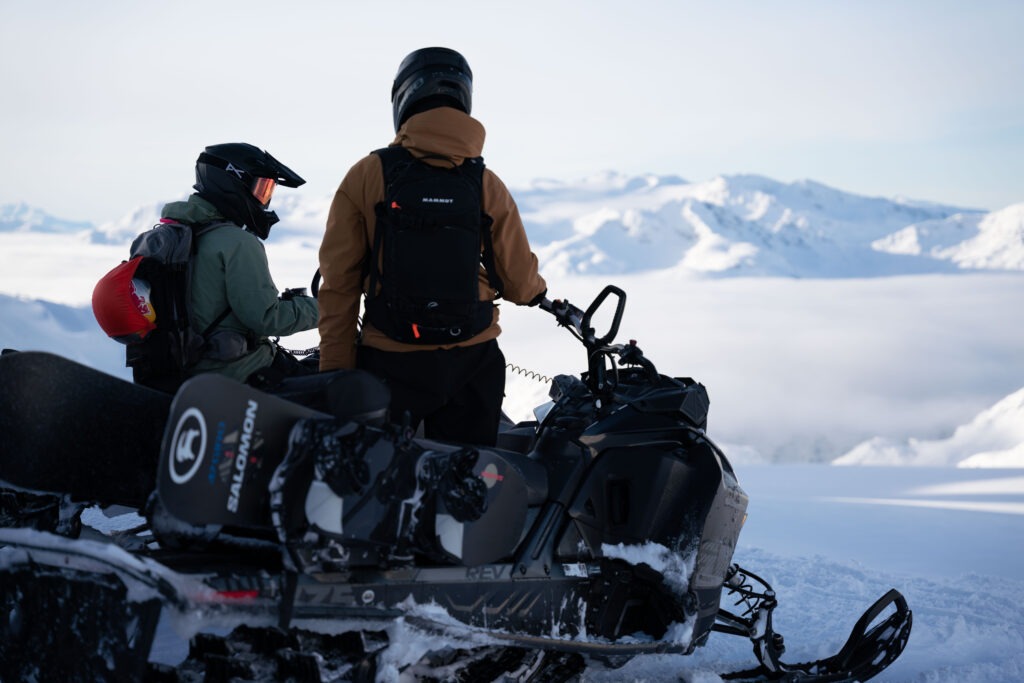 Climate Commitments from NST
POW is always ecstatic to see the outdoor industry getting involved in climate, acknowledging how important a clean energy future is to the continued prosperity of snowsports and events just like NST.
This year, NST has continued to make huge strides, partnering with organizations like A New Earth Project, SeaTrees and Conservation International to aim for a carbon negative event. Along with YETI, these organizations are advising and ensuring the event meets their sustainability goals.
Another key part of NST's climate commitments is the integration of environmental education and advocacy into broadcasting and programming. These climate conversations are paired with sharing footage of some of the most beautiful backcountry destinations in the world. This is an incredible initiative, continuing to expand the conversations around protecting the terrain these riders are competing in.
As an Industry Affiliate partner, NST has given POW huge recognition in these competitions, displaying their commitment to what we do here – protecting the places we live and lifestyles we love.
Key Event Times & Activations
1st Round – Mid-February: NST has kicked off the first round of head-to-head competitions called DUELS. The highly-anticipated match-ups feature global head-to-head competitions between 16 men and 8 women in locations worldwide. Locations of each match-up were chosen by the 2022 returning rider. Check out all the match-ups on NST's Instagram or here on Redbull TV.
On Redbull TV, you'll find the fully edited and judge-scored runs from each duel. Only one person from each match-up advanced to the next round, making these competitions a must-see.
2nd Round – March 4-11: Contrary to the first round, the second round will be LIVE on Redbull TV. This round will be held in British Columbia. The eight men and four women that came out on top of Natural Selection DUELS will converge for the YETI Natural Selection Revelstoke at Revelstoke Mountain Resort.
As a partner of NST, we will be live streaming the 2nd round of the tour on POW's Facebook page.
3rd Round – March 25 – April 1: The third and final round will be live on Redbull TV. This round will be in Valdez, Alaska. During the window from March 25 through April 1, riders go head-to-head on the iconic terrain of Alaska's Chugach Mountain Range.
Follow Natural Selection Tour on Instagram to keep yourself updated on everything from behind the scenes athlete content to all of the tour details!
POW Athletes Competing
Along with the partnership with NST, POW is excited to have some of our very own athletes competing this year. Our Athlete Alliance runs deep, representing POW, the core snowboard community and the future of this sport.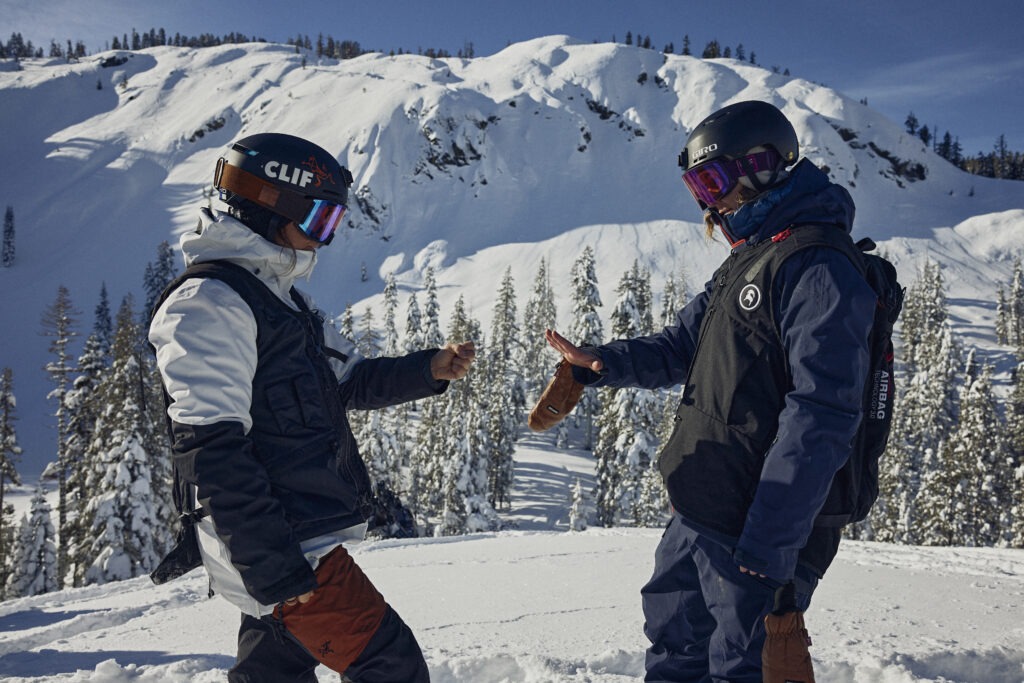 Let's meet some of the athletes:
After starting snowboarding at the age of 6, Elena competed in her first event at the young age of eight years old. She quickly progressed into a star. At the age of 13, she became the first female to land a 900 in competition. She is also the first person (man or woman) to land a double backside alley-oop in competition.
For the first round of NST, she competed against Enni Rukajarvi, another one of POW's athletes. Check it out: Elena vs Enni
As a Southern California native, Brock Crouch has been in love with snowboarding ever since a trip to Mammoth Mountain when he was three years old. When he was a teenager, he got into the surfing contest scene of Southern California, and has since become one of the few athletes to find success in both the snowboarding and surfing worlds.
For the first round of NST, Brock competed against Blake Paul from Jackson, Wyoming. Check it out: Brock vs Blake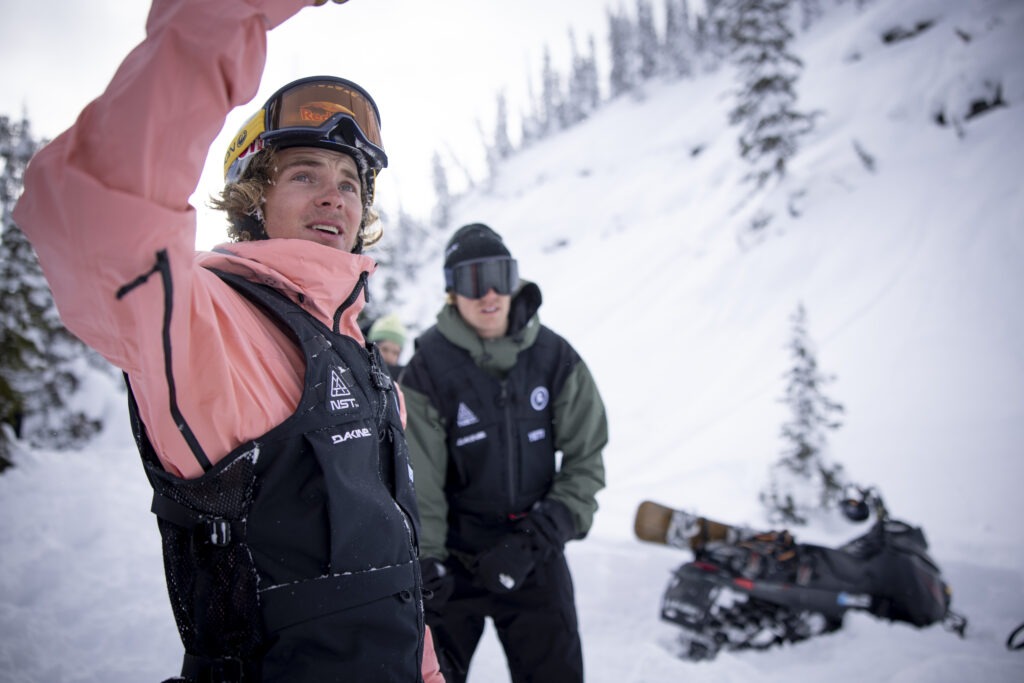 As a Freeride World Tour Champion, Nils is a ninja on the snowboard. He comes from Stowe, Vermont but is now a staple rider in Salt Lake City, frequenting the backcountry and resort terrain in Utah.
For the first round of NST, Nils went head to head against Ben Ferguson. Check it out: Nils vs Ben
John started his career as a professional snowboarder as a teen phenom in the park and pipe before redirecting his path towards filming in the backcountry. Known now for his ability to combine his park skills with the world's steepest lines, his film parts are unbelievable.
For the first round of NST, John battled against Torstein Horgmo from Norway. Check it out: John vs Torstein
Kimmy has been shredding since she was nine years old, becoming an integral part of the progress of women's snowboarding. In 2011, she became the first woman to land a double back in park and powder. In 2017, she won rider and video part of the year.
Kimmy competed against Darrah Reid-McLean in the first round of NST. Check it out: Kimmy vs Darrah
And two of our international riders:
Born in Ruka, Finland, Enni began snowboarding when she was six years old and never looked back. She is a regular at the FIS World Cups and X Games. On top of that, she earned a silver medal at the 2014 Winter Olympics in Sochi.
For the first round of NST, Enni went up against another POW Alliance Athlete – Elena Hight. Check it out: Enni vs Elena
Hailing from New Zealand, Zoi Sadowski-Synnott has taken the snowboarding world by storm. After winning Slopestyle gold at X Games Aspen 2019 and dominating events like FIS World Championships and Burton U.S. Open, Zoi earned Rookie of the Year at the Snowboarder Magazine Awards in 2020.
For the first round of NST, Zoi dueled against Marissa Krawczac. Check it out: Zoi vs Marissa
POW is not only stoked to watch our athletes compete, but applauds the commitment of NST and other brands to raising awareness around climate change and how it is affecting the outdoor sports industry. Stay tuned to Natural Selection on social media and enjoy the tour!
---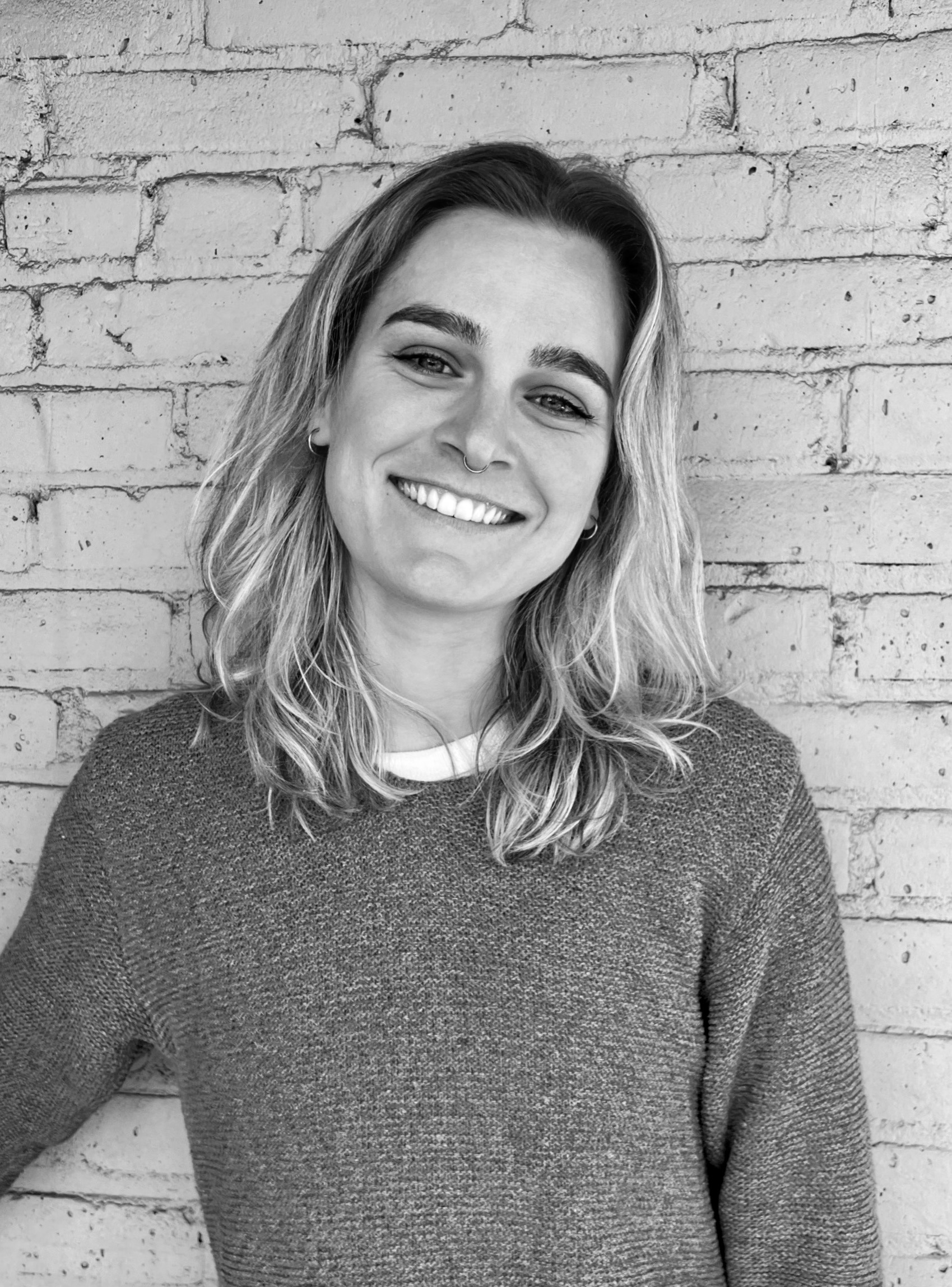 Author: Mandy Karako
Mandy grew up in the hill country of Austin, Texas where she spent many of her weekends outside on the lake, wakeboarding, water skiing and finding any and all high cliffs to jump off of. She attended University of Colorado Boulder where she earned a degree in Environmental Studies and interned for various environmental nonprofits, […]