From Everest summiteers to cutting-edge explorers to Olympic medalists, our athlete ambassadors are at the top of their game.
They push the boundaries of excellence in their sport and represent the best this country has to offer. They apply that same resolve to advocate for continued climate action. Our athlete's accomplishments, ethos and stories transcend political affiliation and bias. Get to know their passion for the outdoors—and what they're doing to save it.
Connor Ryan

Hau mitakuye pi, I'm Connor Ryan, aka @sacredstoke, proud Hunkpapa Lakota and passionate skier. I was born and raised on the homelands of the Arapaho, […]

Rebecca Rusch

From Rebecca: "As lovers of the outdoors, we all have our reasons for wanting to protect them. Whether our justifications are personal, moral or simply […]

Vasu Sojitra

When Vasu was only nine months old, he was diagnosed with septicemia, resulting in the amputation of one of his legs. Since then, Vasu has […]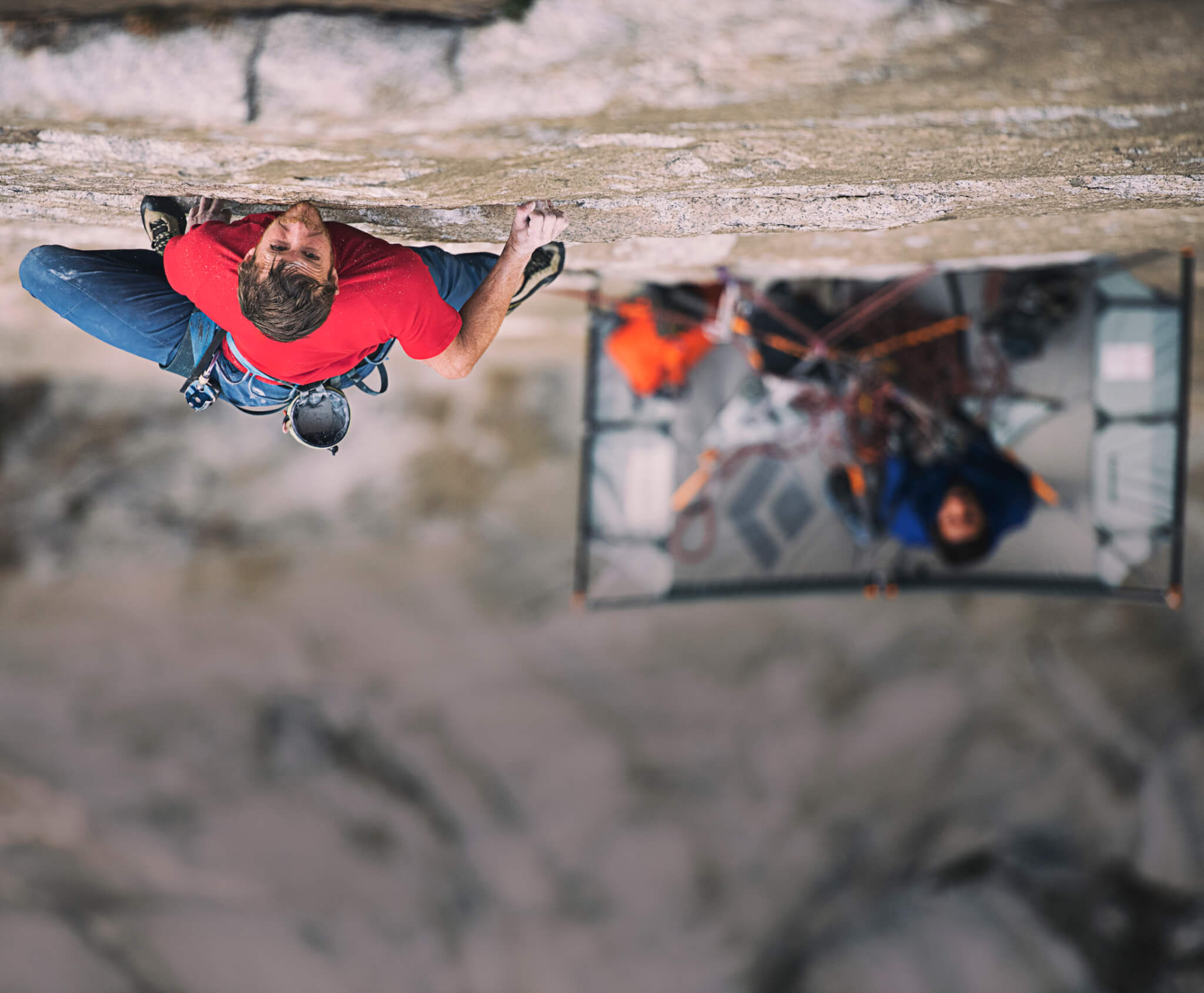 POW Climb is a unique division of the POW Alliance focused on engaging the climbing community in climate action.
By highlighting the climate impacts most relevant to climbers, POW Climb works to connect the climbing community with opportunities for advocacy and activism while amplifying the community's voice to affect systemic solutions to climate change.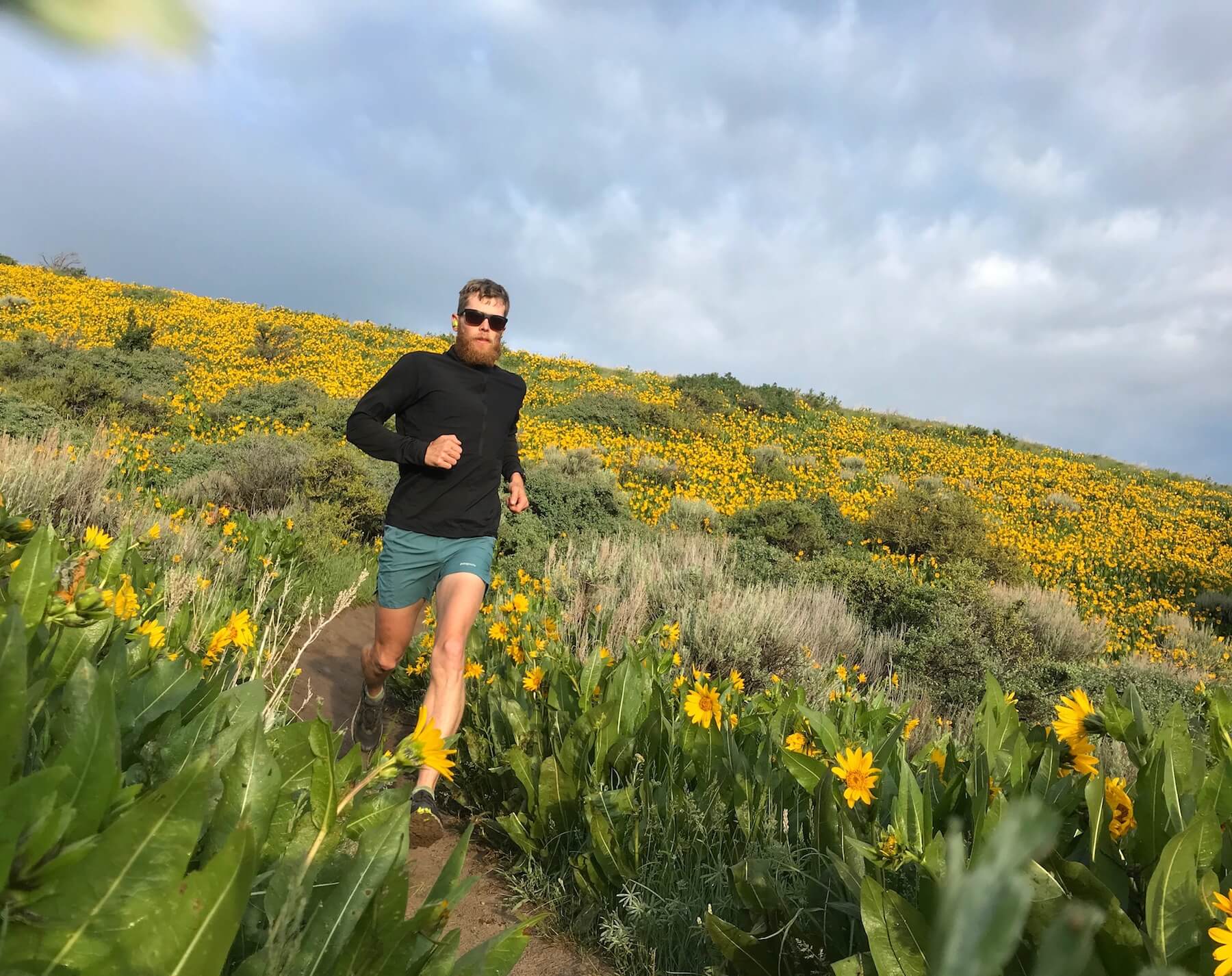 POW trail engages the trail running community in environmental action. As conservation issues including public lands, resource extraction, renewable energy, legislation and policy change, become increasingly complex particularly with how they all relate to climate change, POW trail unifies and amplifies the voice of the trail running community.
Mountaineer

Dani Reyes-Acosta

Mountaineer

Dani Reyes-Acosta

Born in Santa Monica, California, Dani Reyes-Acosta spent the first fifteen years of her life surfing and swimming in the rip currents off the coast of Los Angeles. Only her family's annual trips to the Sierra Nevada showed her that the mountains could help her find the limits of what was possible for her.

Years later, after departing a corporate job in Oregon, she refound her love of the mountains during an extended expedition to South America in 2014. Then, she rebuilt her life, with mountains (and all their lessons) at its center.

Honing her craft in the mountains through split boarding, trad climbing, and peak bagging missions on trips through Andorra, Argentina, Canada, Chile, Mexico, Peru and the USA, she constantly taps into the work ethic (and boundless energy) of her parents, first and fifth-generation lovers of the land who instilled in her a deep love of community.

Adopting a nomadic lifestyle to support her big mountain dreams, Dani believes that minimalism and community are the keys to wellness and connection. In addition to being a storyteller, Dani is also a strategist: she works as a brand and marketing consultant, speaker, writer and educator to connect people to themselves, the great outdoors, and their wildest dreams they never thought possible.

Alpinist

Kitty Calhoun

The mountains have been used as Kitty Calhoun's classroom, where she developed as a person and went to find solace and answers.  She believed she could always count on being able to retreat to the mountains, and they seemed to offer a sense of permanence as Calhoun was experiencing changes in her life. But on a trip to climb the Diamond Couloir, which had not seen an ascent in nine years, she realized that climate change had insidiously appeared and stripped it of much of the ice it once had. Alpinists are canaries in a coal mine—and they need to talk climate action before its too late.

Climber

Majka Burhardt

Majka Burhardt has a passion for creating unusual connections. As a professional climber, conservation entrepreneur, author and filmmaker, Majka has spent over two decades leading multi-stage international ventures focused on current issues of cultural and environmental significance spanning Africa, Europe, South and North America.

Majka is the founder and executive director of Legado, where she works to protect the world's most threatened mountain ecosystems by working hand-in-hand with the people who call them home. Legado originated during a pioneering climbing and conservation research expedition to Mozambique. She is the author of Coffee Story: Ethiopia and Vertical Ethiopia: Climbing Toward Possibility in the Horn of Africa and executive producer of the films Waypoint Namibia and Namuli. She lives in Jackson, New Hampshire. Learn more at majkaburhardt.com

Trail Runner

Peyton Thomas

Trail Runner

Peyton Thomas

Peyton is an endurance runner living in Wilmington, North Carolina. She's always had a love for trail running and hopes to pursue it fully in the near future. She ran her first ultramarathon in 2018 and her first marathon in 2019, qualifying her for the 2020 U.S. Olympic Marathon Trials. She has always had an appreciation for nature and aspires to blend her love for it through environmental and climate activism and running. As a kid, she'd wander off into creeks and woods to find critters and not much has changed since then! She loves venturing out to new places and learning more about the interconnections within environments to create the spaces we see today. She is currently a Biology and Marine Biology Ph.D. student studying the effects of chronic and variable environmental conditions (namely temperature and oxygen availability) on several marine species.

Runner

Grayson Murphy

Grayson Murphy likes to do things her own way, which often leads to her blazing her own trail. Murphy grew up playing competitive soccer all the way through her freshman year of college, where her love for the sport ultimately died out. After transferring to a new school, she walked on to her university's track/cross-country team in an effort to make new friends and try out a new sport. The rest is history. She graduated from the University of Utah as a five-time All-American and with her civil engineering degree in 201 and then began her professional running career.

Murphy currently competes on all surfaces (mountain, track, road and trail) which gives her a great sense of freedom, balance and challenge.

In her first year on the trails and in the mountains she won her first national and world championship titles and along the way, discovered a lifelong love of adventures and passion for the mountains and outdoors. She currently lives in the beautiful town of Bozeman, Montana, where she's working on her Master's degree in Natural Resources. She plans to focus on sustainable recreation, climate change and conservation.

Skier

Vasu Sojitra

When Vasu was only nine months old, he was diagnosed with septicemia, resulting in the amputation of one of his legs. Since then, Vasu has not looked back; with the help of his parents, brother, friends and so many other resources and opportunities, Vasu has gained access to the confidence needed to face new challenges with grace, courage, strength, humor, and unwavering determination.

Vasu witnessed extreme poverty growing up in India, and has been living most of his life with a "dis"ability. He looks at these experiences as a blessing; they have allowed him to truly hone in on his ability to empathize with others. He continues to strengthen his vigor through his work in advocacy for those who are historically marginalized. Vasu will continue to embolden others to be a positive influence in their own communities by pushing personal limits, putting others first, and encouraging people to believe in themselves and in their own unique abilities!

With the motto of " ninjasticking through the wood to bring intersectionality to the outdoors" Vasu continues to challenge the biases that go with being a person of color with a disability through his intersectional work which include being the first adaptive athlete for The North Face, an advisor for The Outdoor F.U.T.U.R.E Initiative, the co-founder of Inclusive Outdoors Project, and a Diversity, Equity, and Inclusion (DEI) stratagist for In Solidarity Network and independently.

To learn more or hiring Vasu for consultation work please contact him at hi(at)vasusojitra.com

""I'm interested in being involved with POW because the environmental justice world is incredibly disconnected from the disabled and racial justice. I believe I can be a strong voice for the disabled community and the community of color when it comes to issues around our natural world.""

Skier

Connor Ryan

Hau mitakuye pi, I'm Connor Ryan, aka @sacredstoke, proud Hunkpapa Lakota and passionate skier. I was born and raised on the homelands of the Arapaho, Cheyenne, and Ute at the foot of the Rocky Mountains who have become some of my biggest inspirations and closest relatives. I come from mixed heritages, Lakota and Irish, city life and wide open spaces, skiing big mountains and doing traditional ceremonies. I actively seek to decolonize, reconnect, and learn to better honor all my relations through my adventures and activism. Skiing is my dance and prayer, a ceremony of its own, one that offers a chance to center myself within nature and the Great Mystery of the universe surrounding me. Skiing brings me in touch with the deepest gratitude for life, but also the most earnest humility within the landscape. The lessons I've learned through ceremony are reinforced by my relationship to the mountain. The traditional ecological knowledge that comes from Lakota culture helps me to understand the true value of the sacred land and frozen water I ski on in deeper and more tangible ways. My goal is to inspire others to deepen their connection to the places they live and play in order for us all to be better relatives to our planet, our communities, and ourselves.

Mountain Biker

Rebecca Rusch

Mountain Biker

Rebecca Rusch

From Rebecca:

"As lovers of the outdoors, we all have our reasons for wanting to protect them. Whether our justifications are personal, moral or simply philosophical we can all agree it is a cause worth fighting for. However, it can often be difficult to translate that passion into action and to continue to feel motivated when you're simply one voice. The Outdoor State provides a way for us to amplify our voices collectively. By joining you now have a channel for your passion. Together we are stronger and it is through our strength that we can make the largest impact!

I have been fortunate to experience many cultures and climates around the world during my multi-decade career as a professional athlete. From rock climbing, expedition racing, whitewater rafting, cross-country skiing and mountain biking, I have seen firsthand how some of our sports and recreation have been seasonally modified due to global warming.

One action that I believe is essential to combating global climate change is protecting our outdoor spaces. Big or small, these are the places we access for exploration, recreation, competition and nature therapy. I would not be who I am today without the trails I ride or mountains I explore. Not only do the existence of these outdoor places literally combat climate change through their stabilization of the environment, but it is also through the individual's experience in these places that we build advocacy for their continued protection.

I started the Be Good Foundation with this latter idea in mind. I wanted to share my passion for the outdoors, but in a way breeds long-lasting effects. At the Be Good Foundation, our mission is to use the bicycle as a catalyst for healing, empowerment and evolution. We have striven to create opportunities for outdoor exploration, personal discovery and provided humanitarian services at local, national and global levels.

The name for the foundation came from my dad, United States Air Force navigator Capt. Stephen A. Rusch. While away on duty, he signed all of his letters home with the same two words: "Be Good." After riding the Ho Chi Minh Trail and standing in the place where he died, I hear his instructions more distinctly. He inspired me to try harder, push farther and above all to remind myself and others that we all have unique talents that can be harnessed for the greater good.

Today, I am continuing to follow this inspiration and act on climate change. I am so proud and excited to join the Outdoor State and this movement driven by Protect Our Winters. I believe we must advocate for the value of our outdoors, not just as material resources, but as global treasures that deserve to be protected for the good of humanity. Climate change is directly affecting their wellbeing and we must act.

Time is of the essence. There is no bailout, there is no planet B. There is only true commitment."

"Today, I am continuing to follow this inspiration and act on climate change. I am so proud and excited to join the Outdoor State and this movement driven by Protect Our Winters. I believe we must advocate for the value of our outdoors, not just as material resources, but as global treasures that deserve to be protected for the good of humanity. Climate change is directly affecting their wellbeing and we must act."

Professional Climber

Phil Henderson

Professional Climber

Phil Henderson

A native of California, Phil started his outdoor career more than 25 years ago. He worked for the National Outdoor Leadership School (NOLS) for over 20 years and in 2013 became the second African American to summit Denali. His passion for outdoor recreation, education and climbing has provided him with opportunities to travel, climb and ski around the world. Over the past two and a half decades he has spent many hours volunteering for several youth programs in the United States, exposing young people from around the country to our natural environment. Additionally, he has been instrumental in teaching technical skills training to guides and porters around the world in Nepal, Kenya and Tanzania.


Phil has been married for almost 20 years and has a twelve-year-old daughter. He now spends his time recreating in the San Juan mountains of Colorado.

Having worked in the outdoor industry for nearly 30 years, including involvement with environmental activism and interaction with National Park, Bureau of Land Management and US Forest Service managers and superintendents, he feels he has a underrepresented voice. Being back in the US after living abroad for many years, and after consulting with Jeremy Jones while climbing in 2013, he knows his participation with POW is a good fit for his energy and what he believes in.

Professional Snowboarder

Brock Crouch

Professional Snowboarder

Brock Crouch

Brock Crouch has been in love with snowboarding ever since a trip to Mammoth Mountain when he was three years old. When he was a teenager, he got into the surfing contest scene of Southern California, and has since become one of the few athletes to find success in both the snowboarding and surfing worlds. After an avalanche accident in the Whistler, British Columbia, backcountry in 2018 that put him on the mend for seven months, Crouch has dove headfirst into the science of snow, which coincides directly with his involvement with POW.

The 21-year-old wants to help the younger generation of outdoor enthusiasts get educated on the effects of climate change and takes his own mentorship cues from good friends Danny Davis and Michelle Parker.

Professional Ultrarunner

Jorge Maravilla

Professional Ultrarunner

Jorge Maravilla

Jorge transitioned from running around the farmlands of the San Joaquin Valley, California, to the track at his local elementary school and finally to the trails of ultramarathons worldwide after the desire to push further in races hit him at age 30. Jorge became an active member of the ultrarunning community and quickly progressed from just running a 50K as a challenge, to winning 100-mile races and embracing the exploration for speed on the roads.

Jorge continues to be appreciative and humbled by everything that running has offered him. Throughout it all, he remains true to his roots, the son of a hard-working immigrant from El Salvador who wanted a better life for himself and his family. The experiences of world travel and enjoying the wild and open spaces running afforded him have broadened his passion and interest to preserve and protect the planet from climate change and demand the same from all global citizens.

Professional Trail Runner

Rickey Gates

Professional Trail Runner

Rickey Gates

As a self-described "conceptual runner" Rickey Gates has found an intersection between ultra-running and art with his project-based runs. Following a decade of international competition, Gates took on a couple of projects that would allow him to get to know his country step by step, face to face. First, he ran across America (he wrote and photographed a book about the 3,700-mile journey titled Cross Country, published by Chronicle Books this past April) and then he ran every single street of San Francisco—a 1,300-mile journey spanning just six weeks. Through photographs and words, Gates translates his projects into stories that attempt to broaden our understanding of what it means to be a runner, an American and a human being. Gates has migrated down the spine of the Rockies from his hometown of Aspen, Colorado, to his new home in Santa Fe, New Mexico, where he lives with his wife, Liz, and their three-month old fish, Blursday.

Website

Sasha DiGiulian

Climber

Sasha DiGiulian

Sasha DiGiulian is a professional climber. She is a World Champion, undefeated panAmerican Champion (2004-2010), and three-time US National Champion. Outdoors, DiGiulian is the first North American woman and third woman ever to climb the grade 9a, 5.14d, and has accomplished over 30 First Female Ascents of grade "5.14." DiGiulian graduated from Columbia University in New York City, having studied Nonfiction Writing and Business. In addition to climbing, DiGiulian has a column with Outside Magazine and has been a published writer by other publications, including National Geographic, Rock and Ice, SELF, Seventeen, and CRAVE. She travels globally for Appearances and Events, including Public Speaking and Clinics.

Professional Climber

Beth Rodden

Website

Beth Rodden

Professional Climber

Beth Rodden

Beth is an American rock climber best known for being the youngest woman to climb 5.14a. She is also one of the only women in the world to have redpointed a 5.14c traditional climb. Beth likes to travel the world for great climbing, good friends and tasty food.

Professional Snowboarder

Nick Russell

Professional Snowboarder

Nick Russell

Originally hailing from the icy slopes of Connecticut and Vermont, competition provided a early gateway into a lifelong passion for Nick. Over the last decade, Nick has found solitude and enlightenment deep in the mountains via splitboard. Now calling the Sierra Nevada backcountry home, he intends to delve deeper into the range utilizing his own two feet to get him there. Nick stands with Protect Our Winters, so that future generations can experience the joy and happiness that which the mountains bring him.

Professional Skier

Tobin Seagel

Professional Skier

Tobin Seagel

Tobin was born and raised in North Vancouver, BC. He was taught to compost before it was cool, and spent his summer vacations exploring retreating glaciers with his geologist parents.He's stoked to join the POW Riders Alliance, as an athlete and as a professional working in the environmental field. He's been on ski expeditions to some of the most remote places on earth and has observed the direct impacts of climate change.Outside of skiing Tobin is a professional biologist, with an undergraduate degree in Resource Conservation and a Masters degree in Environmental Design. His work involves analyzing the environmental and socioeconomic impacts of energy development. Through Tobin's actions and involvement with POW he hopes to inspire people to enact the changes we need to make in our interactions with the environment.

Professional Skier

Anna Segal

Website

Anna Segal

Professional Skier

Anna Segal

Anna is a professional skier from Melbourne, Australia. She competed on the international freeski circuit in slopestyle for 10 years and made her debut as an Olympic athlete in the 2014 Winter Olympics. She won gold in the 2011 FIS Freestyle World Ski Championships and X-Games 13. The Olympics would be the end of her competitive career though, as she made the switch to filming. She now resides in Whistler, BC, where she challenges herself in the backcountry.

Professional Climber

Matt Segal

Website

Matt Segal

Professional Climber

Matt Segal

Originally from Miami, Florida, Segal left the beaches for the mountains of Boulder, Colorado. He has been climbing since 1998, the first years dedicated to traveling the US and Europe for indoor competition. After many successful comp seasons Segal realized there was more to climbing than gymnastic movement on plastic holds, so he ditched the gym and journeyed outside.

Some say if Segal hadn't become a professional rock climber, he could have made a solid go at it in the world of used car sales. His level of enthusiasm for climbing and adventure is unrivaled. When pitching an idea for a trip, Matt's voice creeps up steadily in volume, and his gaze becomes more intense. Then, at the crescendo of the proposal, he'll explode with "It'll be great!" A born explorer, Segal has a sixth sense for sniffing out obscure, wild rock climbing destinations.

He's traveled the world, from China to Argentina, mostly focusing on establishing the most difficult traditional climbs he can find. Some of his proudest lines include The Iron Monkey (5.14) in Eldorado Canyon, CO, The Orangutan Overhang (5.14-) in Independence Pass, CO and Air China (5.13d R) in Liming, China. Recently he's also collaborated with both scientists and photographers on National Geographic expeditions where his skills as a climber have proven to be valuable.

Segal graduated from Naropa University with degrees in Psychology and Religious Studies with an emphasis in Tibetan Buddhism. Even though not working in his academic field, he carries the knowledge he acquired in his everyday life. He tries to live by the words of Chogyam Trungpa Rinpoche, the late founder of Naropa University, when he said: "The arrival of chaos should be regarded as extremely good news."

Website

Nat Segal

Freeride Skier

Nat Segal

Born and bred as a skier in Australia's Victorian Alps, since 2010, Nat has been traveling the world as a top competitor in freeride skiing events, including the Freeride and Freeskiing World Tours.

Nat is known for her high energy, adventurous spirit and driven personality. It is these attributes, as well as her proactiveness in the media and her passion for skiing that has found her travelling the world working on a range of projects. This includes filming with Shades of Winter (2014) and co-organizing and participating in the Shifting Ice and Changing Tides Expedition to Greenland, for which she received a National Geographic Young Explorers grant.

Based in Chamonix, France, Nat continues to progress her freeride skiing and ski mountaineering skills.

Backcountry Snowboarder

Forrest Shearer

Backcountry Snowboarder

Forrest Shearer

Forrest enjoys adventuring in the mountains on his splitboard, where he believes earning your turns is more rewarding. He was originally a surfer from Southern California but made the switch to Utah for the backcountry freeriding. With features in Deeper and Further, Forrest is one of the best backcountry riders out there.

Professional Snowboarder

Griffin Siebert

Website

Griffin Siebert

Professional Snowboarder

Griffin Siebert

Griffin Siebert is a snowboarder from Park City, Utah. He now resides in Salt Lake City, UT and can be found splitboarding, and climbing around the Wasatch Mountains. Griffin is a senior at the University of Utah, studying Environmental Geoscience, and is a huge advocate in trying to protect the snow we all enjoy for future generations to come.

Website

https://www.kikkan.com/

Skier

Kikkan Randall

Kikkan made her Olympic debut in cross country skiing in the same place that she was born, Salt Lake City. She has the title of best results by an American woman in both the Olympics and World Cup. In 2008, she won the World Cup, becoming the first American woman to do so. She also won the first ever US Women's World Championship medal at the 2009 World Championships. Herself, along with Jessie Diggins, became the first US duo to win gold for the cross country team at the World Championships in Val di Fiemme in 2013.

Professional Snowboarder

Chanelle Sladics

Website

Chanelle Sladics

Professional Snowboarder

Chanelle Sladics

Chanelle is a triple-threat with skills in snowboarding, surfing, and skateboarding but most often, she's found competing on the women's slopestyle and rail jams circuit. Not only is she well known in the contest circuit, but also has been featured in magazines and films. She's appeared in Oakley's Uniquely, an all women's film, and Runways Films' See What I See.

Outside of snowboarding, Chanelle enjoys yoga, spinning records, organic gardening, and promoting environmental awareness. She not only works with Protect Our Winters, but also with Action Sports Environmental Coalition.

Skier

Sierra Quitiquit

While Sierra's career as a model for brands like American Eagle, Lulu Lemon, and Nike rockets forward, her skiing is quickly and simultaneously coming into its own. As a professional skier, her recent moves to Discrete, Spyder and Volkl are defining her as not only one of the hardest-charging skiers in the scene but a respected representative of brands reaching across industry lines.

Skier

Griffin Post

Griffin grew up skiing the slopes of Bald Mountain in Sun Valley, Idaho. After competing on the Sun Valley and Hailey Ski Teams, Griffin made the switch to freeskiing in his early twenties. He went on to compete on the Freeride World Tour and won his second contest ever entered, the U.S. Extreme Freeskiing Championships. Although he has established himself as a major threat in freeskiing contests, he believes that his skiing is just a means to accomplish a bigger goal; giving back to people who are less fortunate than you."

Professional Snowboarder

Austin Smith

Professional Snowboarder

Austin Smith

Austin has found his success snowboarding outside of the traditional contest circuit. He co-produced the 2014 Pathology Project movie, which won the coveted TransWorld Video Of The Year award. Additional career highlights include earning Rookie Of The Year and Video Part Of The Year honors, as well as the cover of TransWorld SNOWboarding magazine, and a celebrated stint as co-editor of Snowboarder Magazine alongside Bryan Fox.

Austin also co-founded Drink Water alongside Fox, a principled response to the influence of energy drinks in action sports. Through Drink Water, they founded the Drink Water Rat Race, an annual banked slalom contest held at Mt. Hood, which has become the not-to-be-missed snowboard event of the summer with proceeds donated to water.org. In addition to being an enthusiastic banked slalom competitor, Austin also travels extensively, most recently to North Korea with Snowboarder Magazine and to Sweden and Norway with Smith for the Life Beyond Walls series. He also filmed this past season with Nitro for their new movie Boom!, and has plans to release a segment from an epic early spring trip to Alaska.

Snowboarder

Megan Pischke

Megan, a pro snowboarder, believes the mountains, surf, and yoga keep her daily life in check through all the ups and downs. She has made appearances in X-Games, Warren Miller Films, and even has first descents in Greenland. For more than 16 years, Megan has been involved with Boarding for Breast Cancer (B4BC). She partnered with this non-profit to provided scholarships to her ReTreat Yourself women's wellness experience for breast cancer survivors. Unfortunately, Megan was diagnosed with breast cancer in 2012. After undergoing treatment, she became cancer free in April of 2014.

Website

https://www.maddiephaneuf.com/

Skier

Maddie Phaneuf

Maddie began skiing at the age of 8, when her family moved from South Carolina. She didn't pick up a rifle until the age of 15, and hasn't put it down ever since. Following her high school graduation in 2013, she moved to Fort Kent, Maine and trained with the Maine Winter Sports Center. There, she devoted all of her time and energy in becoming a full-time biathlete. Maddie is now a professional biathlete on the US Biathlon National A Team – that's cross country skiing and shooting guns! When she's not training, you can find Maddie rock climbing, and exploring the Adirondacks.

Professional Snowboarder

Mark Sollors

Professional Snowboarder

Mark Sollors

Mark is pushing snowboarding in every discipline. He can ride powder with the best, while still being able to hit urban rails. He has been filming in the Whistler backcountry for a number of years now and has been featured in movies such as Colour, Burton's The B, Standing Sideways, and also in Burton's SNOWBOARDING backcountry web video.

Website

Ice Axe Expeditions

Polar Explorer

Doug Stoup

Doug fell in love with Antarctica 20 years ago on the first ski and snowboard Descent of the highest peak in Antarctica, The Vinson Massif (16,077 ft) Doug has pioneered the skiing in the Antarctic Peninsula and this is his 48th trip to Antarctica and his 28th to the Antarctic Peninsula. Doug has lead international scientific expeditions to both poles. As the founder and President of both Ice Axe Expeditions and the Ice Axe Foundation, he is an educator dedicated to sharing the profound beauty and fragility of our planet and continues to push the limits of human endurance leading disabled adventurers in the polar environments while raising monies for charities. Doug is an expedition leader, professional ski guide, environmentalist, humanitarian, father and husband.

Professional Skier

Cody Townsend

Website

Cody Townsend

Professional Skier

Cody Townsend

From his first ski run at Squaw Valley at the age of 2, Cody Townsend knew he had found his passion. He spent his early years chasing legends like Shane McConkey and Kent Kreitler around his home mountain before being recognized in his own right as an up-and-coming big mountain skier. Since turning pro a decade ago, Cody has constantly pushed the limits of fun and adventure. From skiing what some have called "the most insane ski line ever" to adventuring in the Arctic and hanging in the backcountry with his buds, Cody embodies what skiing was meant to be: a journey of exploration and relentless passion in the company of friends.

8-time X Games Champion

Kaya Turski

8-time X Games Champion

Kaya Turski

After learning to ski at a young age in Montreal, Canada, Kaya quickly turned towards slopestyle. Fast forward 20 years and Kaya is now a seasoned veteran in ski slopestyle. She has won major events such as the 2013 World Championships, the Winter X-Games, and the Winter Dew Tour. Currently, she holds more gold medals in X-Games than any other skier. Outside of skiing, Kaya spends time training on the trampoline, working out, doing yoga, and slack lining. She is also pursuing a degree in sports psychology.

Skier

Drew Petersen

Drew Petersen is a passionate skier, lover of the mountains, and eater of burritos. Originally from Silverthorne, Colorado, Drew now calls the Wasatch Mountains of Utah home. He enjoys all aspects of skiing, from deep powder and multi-day missions in the backcountry, all the way to ripping hard pack right up until last chair. Year-round, the mountains are where Drew is most at home, scoring turns in the winter and running in the summer.

"I've spent my whole life in the mountains, and ever since a young age, I have passionately cared about and have been learning about the realities of climate change. More recently, I realized that 20, 30, 50 years from now, when I look back, I want to know that I did something—even if it is just using my voice. We all have a voice, and that's why I am joining POW, because I believe that POW's unified efforts are the best chance at rallying the power of our communities and the outdoor industry to create positive change for the future."

Snowboarder

Leanne Pelosi

Leanne dominates rails in women's snowboarding. These skills can be seen in films such as MissChief, La La Land, and a string of first place finishes in contests. She is also the founder and a featured coach in the all girls MGT Snowboarding Camps. Leanne has also been able to complete a Bachelor of Science degree while maintaining her snowboard career. Leanne spends her winters in Whistler, BC where the options are limitless.

Professional Trail Runner

Stephanie Howe

Website

Stephanie Howe

Professional Trail Runner

Stephanie Howe

Minnesota born and raised, Stephanie now resides in Bend, Oregon. Stephanie has a passion for everything outdoors and a particular love for trail running. She spends most of her free time on the trails, training and racing. Her primary sponsors are The North Face, Clif Bar, and NATHAN. Stephanie also holds a PhD in Exercise Physiology and Nutrition, and works as a sport nutritionist.

Skier

Michelle Parker

Michelle started ski racing at Squaw Valley, California but switched over to freeskiing at the age of 15 to follow her real passion. She competed in slopestyle and halfpipe at the US Open and X-Games for a few years but decided to switch it up again and follow backcountry skiing. Michelle is now one of the best all around female skiers and has appeared in over a dozen ski films. Her segment in Matchstick Productions' Superheroes of Stoke won her Best Female Performance at the Powder Video Awards and at the International Freeski Film Festival. A goal of hers is to feel safe in the backcountry and because of this, she's launched a women's avalanche safety clinic while being involved with the High Fives Foundation, a group that helps injured athletes.

Snowboarder

Sarka Pancochova

Snowboarder

Sarka Pancochova

Sarka began snowboarding at the age of 11 and developed her skills on Morava Pico, a mountain in the Czech Republic. She has early career wins at the Quicksilver Snowjam and the O2 World Rookie Fest. In 2008, she won the Horsefeathers Pleasure Jam and came in second at the Dew Tour the next year. Sarka qualified for the 2014 Olympics but took a bad crash on one of her runs. Since then, she took a break from competition and began filming in the backcountry, putting out her own snowboard series, Shark Tales.

Ski Mountaineer

Hilaree Nelson

Website

https://hilareenelson.com/about/

Ski Mountaineer

Hilaree Nelson

Combining a passion for exploration, mountain adventures and skiing, Hilaree has travelled to some of the most exotic mountain ranges on earth. Her expedition career has led her to many 'firsts" in the world of ski mountaineering including linking two 8000m peaks in one push, first ski descents in Baffin Island, a first American ascent and ski descent of Papsura peak in India and many more.  She is an avid proponent of wild places such as the Arctic National Wildlife Refuge and holds to the philosophy that these places hold huge significance in the well-being of the human psyche. Recently named by Men's Journal as one of the most adventurous women of the last 25 years as well as National Geographic's 2018 Adventurer of the Year, Hilaree rounds out her athletic endeavors by sharing her many stories on stages across the country in hopes of inspiring imagination and passion in the people she encounters. Hilaree is also the mother of two wild little boys and finds her sanity in the San Juan mountains near her home in Telluride, CO.

2X Olympic Gold Medalist

Seth Wescott

2X Olympic Gold Medalist

Seth Wescott

After getting bored of ski racing at the age of 10, Seth switched to snowboarding and never looked back. He started competing in both halfpipe and snowboard cross events, but eventually narrowed his focus on snowboard cross when he got word of the Olympics adding the event. With two Olympic gold medals, one being the first in the event history, he has solidified himself in snowboard cross history. When he's not snowboarding, Seth is surfing, golfing, or landscaping around his home. He is also a partner at a restaurant in Sugarloaf, ME, The Rack BBQ.

Skier

Meg Olenick

Meg is a Colorado native professional skier that learned to ski at Buttermilk Mountain at the age of two. She followed in her two brothers' footsteps and began competing in slopestyle competitions. Known for her superior rail game and her style, she has put down some of the smoothest slopestyle runs. This has allowed her to podium on some of the biggest stages, such as X-Games and the Dew Tour. Unfortunately, Meg was plagued with knee injuries throughout 2011 and 2012 but was able to rebound and made the 2014 Olympic Team.

Skier

Steven Nyman

Steven started skiing at the age of two at Sundance Mountain Resort. He went on to become part of the Park City Ski Team and won two medals while part of the 2002 World Junior squad. The coaches were so impressed with his skiing that they entered him in a World Cup slalom event six days later. He finished 15th and progressed to becoming a three time World Cup Champion and three time Olympian.

Outside of skiing, Steven works on a project called Fantasy Ski Racer, which aims to connect fans to the skiing world. He has also become a host for the Birds of Prey race in Beaver Creek and the U.S. Alpine Championships at Winter Park.

Professional Snowboarder

Alex Yoder

Professional Snowboarder

Alex Yoder

Alex currently resides in Jackson Hole, WY as a Patagonia Ambassador. Attending summer school opened up his winter for riding and perfecting his skills. At the age of 18, he took a trip to Alaska, which set his career on the path it's on today. He has won the North Face Masters Overall Young Gun Award (2010), was featured in the film 'Manifest, and finished in fourth in the North Face Masters at Crystal Mountain.

Website

http://www.andrewnewell.com/

Skier

Andrew Newell

Ski Team in 2002 and eventually progressed to the US National Team, competing internationally on World Cups and at World Championships for 10 years. He placed third in the 2006 World Cup, becoming the first American Nordic skier to do so in 23 years. Andy has established himself as one of the most consistent sprinters in the world through multiple top 10 finishes.

When he's not competing, he can be seen pushing halfpipe and big air jumps on cross country skis. Outside of Protect Our Winters, he is also involved in Athletes for Action, an environmental activism program.

Website

http://challengeofbalance.com/

Ultrarunner

Luke Nelson

Luke Nelson has spent his life wandering in the mountains. His father introduced to rock climbing at age 3, and backpacking shortly after. His youth was spent climbing, snowboarding, and kayaking as much as he could manage. He completed a degree in Outdoor Education at Idaho State University which led to work as a river guide in the summer and a ski guide in winter. After a poorly thought out bet he found running, and hanging around the wrong friends led him to running ultra marathon distances in the mountains. For several years he seriously competed in Skimo racing, a career that spanned 8 years, twice representing the USA at the world championships, and included winning a US National Championship in 2012. With an ever present desire for adventure he chose to focus less on the competitive scene and set his sites on adventure. He has since traveled all over the world exploring wild places on foot. Trail running has provided him an intimate connection to the land and strong desire to do what he can to protect and preserve them.

Filmaker + Snowboarder

Zeppelin Zeerip

Website

Zeppelin Zeerip

Filmaker + Snowboarder

Zeppelin Zeerip

noun: Zeppelin; A snowboarder, writer, filmmaker, and activist who doesn't know how to 'slow down.' A Zeppelin can often be found amongst the peaks of the Wasatch range in Utah, on location for WZRD Media's upcoming film The Heist, or holed up in a coffee shop writing.

Skier

Kt Miller

KT is a skier and adventure photographer who captures images in some of the wildest places in the world. She specializes in human-powdered adventure with many high-level routes and first ski descents. As a media specialist, she has worked in the Arctic with polar bears and has hosted the world's leading polar bear and climate scientists for large digital outreach initiatives. Her photography inspires others to take action on climate change, connect with the natural world, and become better stewards of the environment.

Website

Graham Zimmerman

Alpinist

Graham Zimmerman

Thirty-something male. Heavy drinker. Of coffee. Sporter of Moustache. Enamored with alpinism and the experiences, challenges and relationships that come from it.

Born in New Zealand raised in the Northwest. After being exposed to alpine terrain in the Cascades he moved back to NZ where he cut his teeth in the Southern Alps and became a strong part of the Kiwi climbing community. Then, after graduating from university in 2007 he moved back to the states and has been focused on climbing as it applies to alpinism ever since. This has taken him on expeditions from Alaska to Patagonia to Kyrgyzstan to Pakistan and all over the lower 48 and Canada where he has established numerous new routes on rock, ice and snow.

Skier

Ian McIntosh

Ian started skiing at the age of two, learning to walk just two months prior. Growing up in a small ski town near Banff, CA, Ian knew exactly what he wanted to do with his life: ski. After high school, he moved to Whistler, where he and several ski friends would live for a year. Following a ski bum year, he traveled to New Zealand to follow the snow and his passion. Since then, he has competed on the Freeride World Tour and has been featured in multiple ski films. For Ian though, "It's all about being in the powder.

Skier

Nick Martini

Raised in the east, Nick's skills were soon noticed in ski competitions. He began seeing competitive results at a young age with the Alpha Dawg Award in 2009 as one of the top Dew Tour athletes younger than 18. He went on to make appearances in 10 major ski films and juggles being a successful competitor, film segment skier, filmer, producer, and CEO. Today, you will find Nick in Colorado, running his own company called STEPT Productions.

Website

http://www.tedligety.com/

Skier

Ted Ligety

At age 21, Ligety shocked the world by becoming the youngest American male to win an Olympic Gold medal in alpine skiing. He continued to dominate the men's alpine circuit with five World Cup overall giant slalom titles and five World Championship titles. In 2013 Ligety became the first man in 45 years to win three events at the World Championships, and in 2014 he won the first-ever men's giant slalom gold medal for the USA. At the 2015 World Championships on home soil in Colorado, Ligety became the first skier to win three consecutive World Championship titles in giant slalom securing his place in history as a legend in his sport.

Ligety is one of the hardest workers on the World Cup circuit. In addition to being one of the world's best skiers, he runs his own business, a company called Shred Optics.

Website

http://www.brodyleven.com/

Skier

Brody Leven

Brody is an adventure skier from the flat state of Ohio. He chases winter all year from North America to South America, and has skied on almost every possible place on the globe. One of his biggest accomplishments is climbing Denali. Brody also is a photographer, social media adventure expert, and a prolific writer. Recently, he was featured in a Grit Visual video for testing his endurance by running the Grand Teton.

Snowboarder

Iris Lazzareschi

Website

https://www.irislazz.com/

Snowboarder

Iris Lazzareschi

Iris has been a professional snowboarder for 12 years and has won contests in every discipline, from slopestyle to freeriding competitions. She shares her talent and love of snowboarding through coaching kids at High Cascade and Alpine Meadows. Becoming a professional snowboarder was her dream and she is living this dream through competing on the Freeride World Tour and exploring the backcountry on her splitboard.

Currently residing in Jackson Hole, she enjoys fly fishing during the offseason. She plans on continuing to follow her dream of professionally snowboarding as long as the doors are open.

Polar Adventurer

Eric Larsen

Website

http://ericlarsenexplore.com/

Polar Adventurer

Eric Larsen

Eric has been to some of the most remote places on earth through his expedition guiding and polar adventuring. With the help of Lonnie Dupre, the pair completed the first summer expedition to the North Pole in 2006. This expedition involved canoeing 550 miles through sea ice and open ocean. He went on to lead a 600-mile, 41-day expedition to the South Pole in 2008. In 2009, he would start the first part of his Save the Poles Expedition with a 750-mile ski traverse in the South Pole. Two months later, he would start the second part with a 51-day expedition in the South Pole that would be completed on Earth Day of 2010. He completed the Save the Poles expedition when he reached the summit of Mt. Everest on October 15th, 2010. This made him the first person in history to reach the world's three 'poles' within a 365-day period. Eric aims to connect people to places and issues and because of this, was elected as one of Outside Magazine's Eco All Stars in 2008.

Ultrarunner

Anton Krupicka

Website

http://antonkrupicka.com/

Ultrarunner

Anton Krupicka

Anton Krupicka is a mountain athlete living in Boulder, CO. He has been competing in mountain ultramarathons around the world for more than a decade and is a two-time Leadville 100 Champion and two-time 50 mile Trail National Champion. In addition to running, Anton is also an avid climber, skier, and cyclist, using these sports to pursue mountain adventures in a light-and-fast, self-powered, often multi-sport style that requires a combination of fitness and technical skill. He believes that getting outside and exploring the natural world—especially those places in your own backyard—is fundamental to being human, and consequently, that it is incumbent upon us to protect those places for future generations.

Snowboarder

Sage Kotsenburg

Snowboarder

Sage Kotsenburg

I spend most winters snowboarding as much as I can and riding as much powder I can cram in.

I've been snowboarding since I was 5 years old.

When I'm not snowboarding I skate, surf and MTB and basically try to stay outdoors as much as I can.

I want to ensure future kids can have the same conditions I had when I was growing up and to leave the world a better place than I left it.

Snowboarder

Chloe Kim

The 2018 Winter Olympics cemented Chloe Kim as the female face of both snowboarding and action sports. Winning an Olympic Gold Medal and scoring a 98.25 on her third and final run, Chloe became the youngest woman in history to win an Olympic snowboarding Gold medal.
Prior to the Olympics, Chloe medaled at every event she entered in the 2017-18 season, starting with Gold medals at the New Zealand World Cup, Copper Grand Prix and Dew Tour, where she officially clinched her spot on the 2018 Olympic team. In January 2018, Chloe won Silver Medals at the Mammoth and Snowmass Grand Prix's and, in the last competition prior to the Olympics, her fourth career Gold medal at the X Games, making her the first athlete to earn four X Games Gold medals before her 18th birthday. She finished the year by defending her title for a third year in a row at the Burton U.S. Open.

Chloe kicked off the 2016-17 season winning Gold medals at the Copper Grand Prix and LAAX Open, pushing her consecutive event win streak to eight. She went on to win Bronze at X Games and the first World Cup Crystal Globe of her career. Chloe finished the season defending her Gold medal at the Burton US Open.

During the 2015-16 season, Chloe won six Gold and two Silver medals. Chloe season highlights included defending her X Games Gold medal, becoming the first X Games athlete to win two Gold medals before the age of 16. Chloe continued to break new ground in women's snowboarding, becoming the first woman to land back-to-back 1080s and score a perfect 100.

Chloe made history during the 2014-15 season when she became the youngest competitor (at 14 years old) to win a winter X Games Gold medal.
2013-14 was Chloe's breakout season. The year began with a Bronze medal at the Dew Tour and continued with Chloe grabbing Silver at X Games. She finished the season with another Silver at the Burton US Open – all at the age of 13.

Chloe has had just as much success off of the mountain as she has had on it, being featured on Forbes 30 under 30 list in 2017, TIME's 30 Most Influential Teens of 2016 and 2017, and espnW's 2015 IMPACT25 list. In addition, Chloe has been nominated for an ESPY, Kids Choice Sports Award, two Laureus World Sports Awards, and has been on the covers of Sports Illustrated, Sports Illustrated Kids and ESPN Magazine.

Chloe qualified to make the 2014 Olympic Halfpipe team, but due to her age and IOC rules, was unable to compete, setting up her debut on the Olympics stage in Korea this year. Chloe's first tracks on a snowboard were at the age of four and she began competing when she was six. Chloe, whose parents emigrated from Korea, now lives in Los Angeles with her family.

Snowboarder

Jordie Karlinski

Website

https://www.jordiekarlinski.com/

Snowboarder

Jordie Karlinski

Jordie has been on the snow since the age of two. As a Snowmass local, she has won professional snowboard contests such as the Burton Euro Open. She has also earned a third place overall at the Dew Tour, third in the New Zealand Open, and an invite to X-Games Tignes. Other impressive finishes include a sixth in the U.S. Revolution Tour, second at the Mammoth Grand Prix, and finishing just outside the podium at five Olympic qualifiers."

Website

https://www.jonessnowboards.com/en/gear/collections/this-board-gives-back.html?q=%2FTHIS-BOARD-GIVES-BACK&utmcampaign=branded%3Fcampaignid%3D1581818602&adgroupid=66345551029&creative=332629946850&keyword=jones+snowboards&gclid=Cj0KCQiA5dPuBRCrARIsAJL7oehuU3JdBxoxPHj_ZiQmf_eXz8NCoUa7w1D86Qy2zhf57WHldhl5MFgaAp-REALw_wcB

Snowboarder

Jeremy Jones

Jeremy Jones, the Founder and CEO of Protect Our Winters, has been a professional snowboarder for over 18 years and is widely regarded as one of the best big mountain snowboarders in the world. Ten times voted "Big Mountain Rider of the Year" by Snowboarder Magazine, he has starred in over twenty snowboard films worldwide. In 2013, Jeremy was nominated by National Geographic as an "Adventurer Of The Year" and a "Champion Of Change" by President Obama for his work fighting climate change with Protect Our Winters.

Ultrarunner

Dakota Jones

Dakota Jones is a mountain runner from Durango, CO. He has been running trails ever since he found that trail running wasn't nearly as competitive as road running, and that it might give him a shot at being famous. He still isn't famous, but it turns out he really likes exploring wild places on foot. Indeed, this unexpected appreciation of nature has resulted in him doing all kinds of complicated things in order to try to save the environment, like taking a cargo ship across the ocean and being a pain in the ass at potlucks by not eating meat. Lately, he has come to accept that compromises are inevitable, and that the goal must be to choose which compromises to make and then work to reduce them over time. By working with POW, he's hoping to utilize his ability to run fast on trails to promote sustainability and respect, which sounds like two things that wouldn't work together, but which in reality are surprisingly interconnected. Please go follow him on Instagram and get all your friends to do so too. His self-esteem depends on it.

Snowboarder

Josh Jespersen

Snowboarder

Josh Jespersen

Born and raised in Pennsylvania among the rolling hills, and Amish folk in the Appalachian countryside, Josh learned to ski at Tussey Mountain outside of State College when he was three years old. Continuing to learn on the icy slopes of the Poconos until fifteen, he heard about snowboarding, and never looked back.

At eighteen years old, he committed to six years in the military as a Navy SEAL. During that time he deployed to Iraq and Afghanistan. On his second deployment, situated high in the Sulaiman Mountains of the Hindu Kush, he was snowed in for more than a month, and was surrounded by dream lines. The need for shredding was renewed, and upon separation from the Navy, he promptly moved to Colorado. He soon bought his first splitboard, and again, never looked back.

Getting inspired by Jeremy Jones, he kept at it. To help motivate his fellow veterans to go out in the mountains, he decided to pick up an audacious goal, "Become the first person to climb and ski/snowboard all 54 of Colorado's 14,000 foot peaks in a single ski season." On May 20th, he accomplished that goal, and did so in 138 days. The itch still can't be scratched, and he's beyond stoked to join the POW Rider's Alliance to bring more people out in the mountains, and maybe inspire them to keep peaks snowy the world over.

Snowboarder

John Jackson

John started his career as a teen phenom in the park and pipe before redirecting his path towards filming in the backcountry. Known now for his ability to combine his park skills with the world's steepest lines, his film parts are unbelievable. These parts can be seen in Forum Films as well as Brain Farm. John and his brother Eric also filmed a mini series with Red Bull called Brothers on the Run. They journeyed from Alaska to the southern top of Chile in search of snow and surf.

When he's not filming, he runs a jewelry business called Jax Union, which raises money for an orphanage project in Nicaragua. He is also a talented musician, playing the piano, guitar, and mandolin.

Angler

Hilary Hutcheson

Hilary grew up near Glacier National Park in Montana, which gave her a feeling of connectedness with the rivers and lakes in the area. After being taught to fish by a friend down the road, she made the commitment to always live near the rivers. She went on to attend the University of Montana as a broadcast journalism major and then worked as a news anchor in Missoula, Montana and Portland, Oregon. Currently, she is co-host on a fly fishing show on Trout TV. She also owns a marketing firm called Outside Media that represents fly fishing, ski, and outdoor industry brands.

Through her involvement in the outdoor industry, she has become an advocate for conservation. Outside of Protect Our Winters, she is involved in Project Healing Waters and Casting for Recovery. She also enjoys skiing with her daughters, trail running, and volunteering as a fly fishing instructor for Glacier Anglers' Fun on the Fly Youth Retreat.

Snowboarder

Nate Holland

Nate was born and raised in Idaho, where he idolized riders such as Shawn Farmer and Damian Sanders. He would go on to win eight X-Games gold medals in snowboard cross. With three Olympic appearances and his top performance landing him in fourth place in 2012, he is looking towards PyeongChang in 2018. Most recently, he won the Olympic test event in February of 2016.

Nate currently resides in Truckee, California with his wife Christen and daughter Lux. Outside of snowboarding, he enjoys dirt biking, fly fishing, mountain biking and wakeboarding.

Website

http://elenahight.com/

Snowboarder

Elena Hight

After first snowboarding at the age of 6, Elena competed in her first event at the young age of 8 years old. She quickly progressed and at the age of 13 she became the first female to land a 900 in competition. She is also the first person, male or female, to land a double backside alley-oop in competition. Elena has also made impressive finishes in the Olympics with a sixth place in 2006 and a tenth place in 2010. After winning five X-Games medals and wins at the Burton US Open and the Grand Prix, she switched to filming full time with the Full Moon crew in 2016.

Skier

Angela Hawse

Angela is one of the few female IFMGA guides. She was the 6th in the U.S. and one of few women to sustain a full-time career as a technical guide. She has led over 25 high altitude expeditions all over the world, ski traversed Lapland from Sweden to Norway, ski guides in Antarctica and led an all-women's ski descent of Mt. Elbrus in Russia. She owns Chicks Climbing and Skiing, is an Instructor Team Lead for the AMGA and works as a guide and avalanche forecaster for Telluride Helitrax. Angela has a Masters Degree in International Mountain Conservation and is an educator and advocate of the environment with long history of service work and giving back. In 2011 Angela was awarded the "AMGA Guide of the Year."

Website

http://emilyharrington.com/

Climber

Emily Harrington

Emily is a professional rock climber and adventurer with major accomplishments on the USA Climbing Team. She has 5 US national Sport Climbing Championships and 2 North American Championships. Her passion truly lies in outdoor climbing though. She shifted her focus towards this and has numerous first female ascents, has free climbed Yosemite's El Capitan, summited Everest, and has climbed mountains in Nepal, China, Myanmar, Crimea, and Morocco."

Website

http://hadleyhammer.com/

Skier

Hadley Hammer

For most big mountain skiers, powder, mountains and big lines occupy the entirety of their daylight hours and even dreams. Hadley Hammer does not fit this stereotype. Though she crushes the big lines with the best of them as demonstrated with her competition record on the Freeride World Tour, Hadley also happens to be a sommelier, gourmet chef, book nerd, showcase Mountain Athlete and climber to name just a fraction of her side hobbies. Growing up in Jackson, WY, Hadley was brought up in the mountains, spending all her time chasing her brothers around the Tetons. As college approached, Hadley recognized the benefits of a formal career outside of her mountain life though and and headed east for a B.A in Hospitality and Economics. After a few years working in the urban hotel world, she recognized a key component missing and headed back to her mountain base to achieve a greater balance between career and lifestyle. Cultivated by rock climbing and skiing before she could even walk, balance is the name of her game and now manifests itself in her big mountain skiing pursuits and complimentary lifestyle.

Skier

Simi Hamilton

Simi grew up in Aspen, where he grew his skills in a variety of mountain sports. From mountain biking to white water paddling to climbing, he had his pick for what to pursue. Eventually he decided on cross country skiing and remains one of the top sprinters in the world. He became a three-time NCAA All-American with two Olympic appearances, three World Championship teams, and a World Cup stage win. Simi enjoys backcountry skiing in Colorado when he's not cross country skiing. Outside of his career, he can be found climbing and surfing.

Skier

Roz Groenwoud

In the first women's Olympic halfpipe competition, Canadian Rosalind impressively landed in seventh place. She has also finished in third place in both the 2010 and 2011 X-Games. In 2012, she would honor her friend and teammate Sarah Burke, who passed away in a ski accident, by winning the X-Games halfpipe gold. She still carries Burke's name on her helmet in all competitions. Rosalind would go on to win silver in the 2013 X-Games as well. Currently, she is studying math and physics at Quest University.

Website

http://www.alpine-works.com/

Ultrarunner

Joe Grant

Joe Grant is an endurance athlete living in Gold Hill, Colorado. He has been running ultras for over a decade and has a diverse and extensive resume competing in trail and mountain running events around the world in places such as Colorado, the Alps, Mexico's Copper Canyon, Alaska and Japan. He derives his inspiration from exploring wild places under his own power and is passionate about protecting these places for future generations.

Snowboarder

Taylor Gold

Taylor began snowboarding with his sister, Arielle, at the age of seven in his hometown of Steamboat Springs, CO. Gold joined the Steamboat Springs Winter Sports Club after seeing snowboarding in the Salt Lake City Winter Olympics in 2002. Taylor's first competitions were halfpipe, slopestyle, boardercross, slalom and giant slalom at a USASA event. Since then Gold has had multiple wins on the Grand Prix Tour, a Dew Tour win, a US Open title, two National titles, and a 2014 Olympic appearance.

When he's not on the snow, Gold loves to jump on the trampoline, skateboard and play guitar. He shares a condo with his sister in Breckenridge, CO.

Snowboarder

Arielle Gold

A Steamboat Springs local, Arielle exploded onto the halfpipe snowboarding scene with podium threats in every contest. In 2012, she won two silver medals in the Winter Youth Olympic Games and not long after, won gold in the FIS Junior World Championship. The next season, she won gold at the FIS World Snowboarding Championships, bronze at X-Games Aspen, and first place at the 2013 Burton European Open. During the 2013-2014 season, she clinched an Olympic spot with a podium spot at the U.S. Sprint Grand Prix and a fourth place finishes at X-Games and the Breckenridge Dew Tour. A shoulder injury prevented her from competing at the Olympics but she returned strong in the 2015 and 2016 seasons with a win at the LAAX Open and a podium spot at X-Games Aspen.

Ski Mountaineer

Caroline Gleich

Website

https://carolinegleich.com/

Ski Mountaineer

Caroline Gleich

Caroline is a professional ski mountaineer from Salt Lake City, UT. Her achievements include ski mountaineering the three highest peaks in Ecuador in one week, the highest volcano in the US in a weekend, and King's Peak in a single day. She has received prestigious covers from Powder Magazine, Ski Magazine, and Backcountry Magazine, and also has been featured in Warren Miller Films.

Her passion for skiing has driven her to advocate for the environment, not only through Protect Our Winters but also through HEAL Utah and Adventurers and Scientists for Conservation. Outside of skiing, she loves trail running, alpine climbing, ridge scrambling, biking, adventuring, and working in her organic garden.

Ultrarunner

Clare Gallagher

Website

https://clare.run/

Ultrarunner

Clare Gallagher

Clare is an ultrarunner living in Boulder, CO. After studying the impacts of climate change on coral reefs in Bermuda and in the Pacific, Clare transitioned to the mountain realms where she races internationally (2016 Leadville 100 winner and 2017 CCC course-record holder), while also advocating for public land protection and climate change mitigation.

Skier

Pep Fujas

Whether it's the alpine, backcountry, park, pipe, moguls, or groomers, Pep rips it all. This wide range of skiing experiences has created his effortless, aggressive, and playful style in any terrain. His accomplishments include X-Games appearances, over 20 film appearances, and traveling the world in search of snow. When Pep isn't skiing, he can be found climbing, surfing, mountain biking, fishing, or camping.

Skiing is Pep's life passion, keeping him strong mentally and physically, and never bores. He believes there is never a bad day when skis are on his feet.

Skier

Bryon Friedman

Bryon was born in Atlanta, an unlikely location for a professional skier. After regular family trips to Vail as a child, his family moved to Park City when he was 8 years old. At the age of 10, he made the Park City Ski Team and two years later he won his first ski race. He made an impressive 10-year run on the U.S. Ski Team with some World Cup results and national titles.

Since retiring, Bryon started a business with the mission of delivering ecofriendly ski poles called Soul Poles. Bryon is also an incredible singer songwriter. He has created three albums and was voted best new singer songwriter by SiriusXM's Coffeehouse channel.

Snowboarder

Marie France-Roy

Snowboarder

Marie France-Roy

Growing up at the foot of Mount Éboulements in Quebec, Marie was always surrounded by snow. Like most kids, Marie started on skis, but at the age of 11 she switched to snowboarding after seeing her older brothers ripping down the mountains.

Since then, Marie has made appearances in X-Games and the Abominable Snowjam, while still filming video parts. She has been awarded TransWorld SNOWboarding's Woman Rider of the Year, Women's Reader's Choice, and the Women's Video Part of the Year. Marie has also worked on a non-profit snowboard documentary called 'The Little Things.' Being known for her sustainable lifestyle, she focused the movie on balancing life with the environment.

Professional Trail Runner

Mike Foote

Professional Trail Runner

Mike Foote

Mike Foote is a mountain athlete living in Missoula, MT. He spends summers running ultra marathons in short shorts and winters competing in full spandex at ski mountaineering races. Mostly he just likes to move efficiently through big wide open spaces year round. His time spent outdoors has fostered a love for the natural world and a desire to protect it for future generations.

Website

http://kimmyfasani.com/

Snowboarder

Kimmy Fasani

Kimmy started snowboarding at the age of nine and six years later, she took home the title of USASA National Slopestyle Champion. She would go on to win this title for 2 more years. After graduating high school early in 2002, she moved to Mammoth Lakes, CA to pursue her snowboard career, while working towards her Bachelor of Science in Marketing. In 2008, TransWorld SNOWboarding crowned Kimmy 'Rookie of the Year'. After some top ten finishes but no podiums in contests, Kimmy shifted her focus to filming with Standard Films in the backcountry. She filmed the only female segment in Absinthe Films' After/Forever.

Outside of Protect Our Winters, Kimmy works with Boarding for Breast Cancer, LIV Bicycles, and Lululemon. Herself and her husband, professional skier and Riders Alliance member Chris Benchetler, are also co-owners in Mimi's Cookie Bar, a bakery in Mammoth Lakes, CA.

Snowboarder

Benji Farrow

After renting a snowboard for his seventh birthday, Benji switched from skiing to snowboarding permanently and hasn't looked back. In 2011, he was on the World Championships halfpipe team and earned the top spot for the US with a 12th place finish. That same year, he finished in the top 10 at the Mammoth Mountain Grand Prix and was asked to join the U.S. Snowboarding rookie squad. With a podium finish at the 2012 Burton US Open, Benji was moved up to the U.S. Snowboarding Pro Team. In 2013, his first year on the team, he finished in fifth place at the Burton US Open.

Snowboarder

Kaitlyn Farrington

Snowboarder

Kaitlyn Farrington

Kaitlyn, a former professional snowboarder, won the halfpipe competition in the 2014 Winter Olympics. She also won the 2012 Dew Tour at Breckenridge and the 2010 X-Games Europe. With an X-Games Aspen silver medal, the 2013 World Cup Bronze Medal, and being the first women to land a backside 900, Kaitlyn was one of the best in women's snowboarding.

Unfortunately, she sustained a career-ending injury in 2014 during a video shoot in Austria. After getting an MRI, she found out she has congenital cervical stenosis, a spine condition she's had since birth. She announced her retirement on January 16, 2015. Most recently, Kaitlyn has picked up surfing and frisbee golf.

Website

https://amieski.com/

Skier

Amie Engerbretson

Amie Engerbretson is a lover of the mountains and the beautiful communities that dwell in them. Born in Tahoe and raised on the slopes of Squaw during the post-Hot Dog: The Movie era, Amie spent her first day on snow at 10 months old and has been skiing for the camera (and for fun!) ever since. Following in the footsteps of her former pro skier father, Jeff Engerbretson, Amie developed a unique set of skills and deep knowledge of the mountains. She's been featured in motion and print advertising campaigns and published in international media outlets. From skiing to mountain biking to paddle boarding, Amie's warm personality, infectious smile, and passion for exploration are present on her many adventures. She has a bachelor's degree in Media Management from Columbia College of Chicago and is always looking for ways to bring involvement and professionalism to her athletic career. She is sponsored by Spyder, K2 Skis, Leki, Backcountry Access, Dalbello Ski Books, Marker Bindings, Discrete Headwear, and Mons Royal.

Snowboarder

Tim Eddy

Tim has been riding a snowboard for 17 years and calls the Sierra Nevada mountains home. His preferred choice of travel is his truck camper and splitboard. Positivity is what gets him out of bed in the morning, and long days in the great outdoors are what helps him sleep at night.

Website

http://lynseydyer.com/

Skier

Lynsey Dyer

Lynsey is one of the most influential figures in action sports. As a professional skier, Lynsey's has starred in films from companies such as Teton Gravity Research, Warren Miller, Sherpa's Cinema, and more. She has skied on 6 continents, won every big mountain competition she's entered, and won Powder Magazine's Female Skier of the Year. Most recently, she started Unicorn Picnic, a film company that produced the first community driven, all female big mountain ski film, Pretty Faces.

Outside of being a professional skier, Lynsey is also a graphic designer, photographer, filmmaker, TV host, mentor, action sports model, and adventurer. Currently residing in Jackson, Wyoming, she balances art with being an athlete, while still finding time for her non-profit work.

Website

http://www.lexidupont.com/

Skier

Lexi Dupont

Lexi was first put on skis at the age of two and soon began ski racing. She qualified for the Junior Olympics while on the Sun Valley Ski team. During her time at the University of Colorado Boulder, she competed with the university's freestyle team. She went on to compete on the Freeskiing World Tour and placed in the top 10 overall in 2009 and 2010. Another impressive accomplishment of hers was a 4th place finish in the 2012 "Red Bull Cold Rush" event.

Lexi has also climbed Mount Kilimanjaro to raise funds for children in Tanzania, volunteered for Beadforlife, and participated in a six-week volunteer program at M'Lop Tapang Center for Street Children in Cambodia. She also enjoys sailing, biking, surfing, climbing, hiking, and yoga.

Skier

Mike Douglas

Mike Douglas has been called one of the 10 most influential freeskiers of all time. He, along with the members of the New Canadian Air Force, pioneered modern freestyle skiing and developed the first high-performance twin tip ski with Salomon back in 1997. Since then he's won dozens of awards for his skiing, and has more recently added award-winning filmmaker to his resume. His company, Switchback Entertainment, produces documentary adventure films and the web series Salomon TV.

Snowboarder

Josh Dirksen

After leaving his small Oregon hometown, Josh headed to Bend to shred Mt. Bachelor where he washed dishes to pay for snowboarding. His passion for snowboarding has taken him from the Pacific Northwest to over thirty countries around the world. Josh has first accents captured by Kingpin Productions, RobotFood, TGR and Warren Miller. He won the Vans Triple Crown Big Air Competition in 1999 and 2000, and received a bronze medal at the 2000 X Games Big Air Competition.

Website

https://jessiediggins.com/

Skier

Jessie Diggins

Jessie Diggins was cross-country skiing before she could walk, hitching a ride in her Dad's backpack, pulling his hair and telling him to 'Mush!' The apple didn't fall far from the tree, and by three years old she was on skis of her own, sharing Dad's passion for the sport. Little did they know at the time that a ferocious, ground-breaking competitor was in the making.
Jessie is known for two things, being able to "go deep into the pain cave", ski-speak for pushing herself to the edge and beyond, and doing it with style, with a smile and with sparkles. Jessie began the team's tradition of painting their faces on race day and finishing it up with a dusting of sparkles.
From Afton, MN, with a background in dance, swimming and soccer, Jessie was a nine-time Junior National Champion on skis. Within the senior ranks, she's responsible for numerous American firsts:
•At 20, she was the youngest woman to finish top-5 in a World Cup distance race.
•In 2013, at just 21, she became the youngest American World Champion and the first U.S. Woman to win a Championship title (with teammate Kikkan Randall).
•At 22, she won silver at the U-23 World Championships, and went on to finish 8th at the Olympic Games in Sochi –tying the best-ever placement by an American woman at an Olympic Games in a distance event.
•During the 2015 season she ended a 33-year drought in championship level distance medals for Team USA by winning the silver medal at the World Championships in 10km skate.
•In 2015-16 she became the first American Woman to win a modern distance World Cup in the 5km skate individual race.
•In 2016-17 she won 5 World Cup medals & added both silver and bronze medals at the 2017 World Championships.
•In 2018, she and teammate Kikkan Randall became the first-ever winners of Olympic Gold.

Website

http://www.kitdski.com/

Skier

Kit Deslauriers

After becoming the only women to have won two consecutive World Freeskiing Champion Titles, Kit redirected her career towards ski mountaineering. She became the first person in the world to have skied off the top of the 7 Summits, the highest points on the 7 continents. Her favorite skiing experiences were the first descents she made in the Artic National Wildlife Refuge of Alaska. She currently resides in the Teton Range of Wyoming with her husband Rob and their two daughters, Grace and Tia.

Snowboarder

Alex Deibold

Alex fell in love with snowboarding at the age of four on a purple and green Burton Air 128 that he got for Christmas. He won the first slopestyle contest he entered. Alex has made the podium three times in the Snowboard Cross World Cup with a third and two second place finishes. In his first Olympic appearance in 2014, he won a bronze metal in the snowboard cross event. He is currently training for a return to the Olympics in 2018. Outside of snowboarding, Alex can be found mountain biking, backpacking, rock climbing, or surfing.

Snowboarder

Danny Davis

Danny started snowboarding on the hills of Michigan and eventually ended up on top of podiums with two X-Games gold medals in superpipe. He is known globally for massive amplitude and style in pipe competitions. He was voted 2006 Rookie of the Year in the TransWorld SNOWboarding Riders Poll and 2008 Snowboarder Magazine Top 10 Riders of the Year. Danny is known for reinventing snowboarding contests and making them more fun through contests like Peace Park. Outside of snowboarding, he can be found strumming his guitar or banging on a bongo.

Website

https://www.chrisdavenport.com/

Skier

Chris Davenport

Widely known as one of the premier big mountain skiers today, Chris is also a two-time World Champion skier. One of his most notable achievements happened when he became the first person to ski all fifty-four 14,000-foot peaks in Colorado in less than a year. He has also guided and skied on Mt. Everest. He has over 30 appearances in films with companies such as Warren Miller and Matchstick Productions films.

Chris is also a commentator for ski racing events on networks such as ESPN, ABC sports, and Outside television. In addition to this, he has written two books and is a professional speaker on business and mountain sports.

Skier

Stacey Cook

Four-time Olympian Stacey Cook has been a member US Ski team for the last fifteen seasons. Stacey describes herself as resilient, relentless, and fearless. She raced just 5 days after a high speed crash during a training run at the 2010 Olympics that resulted in a helicopter medivac. Did we mention she's fearless?! When not tearing down a race course on two planks, she is exploring exotic destinations, and earning her Business Degree through a distance learning program. She's a big fan of mixing up her training regimen with long-distance hikes and mountain and road rides in the Eastern Sierras.  Stacey is a big-time positive impact player in her community. A committed environmentalist, Stacey also fights the good fight by trying to reduce her footprint daily and as hybrid vehicle owner!

Skier

Johnny Collinson

Johnny grew up in Little Cottonwood Canyon with his sister Angel. It was here, at mountains such as Snowbird and Alta, that he found his passion in skiing. His father worked in the snow safety department while his mother homeschooled Johnny and Angel. This allowed for plenty of powder days. At the age of 17, he accomplished climbing the Seven Summits in one year while skiing three of them. Johnny has been able to travel the globe with film crews to ski powder in Japan, pillows in BC, spines in AK, and big mountain lines in Greenland. Even with all this traveling, he still finds time to return home to Alta to get in some resort laps.

Skier

Angel Collinson

Angel grew up in the employee housing at Snowbird Ski Resort, where her dad worked for the snow safety department. Angel, along with her brother, was homeschooled by her mother, which allowed for countless powder days. This lifestyle enabled her passion and skills to grow as a skier. After quitting ski racing at 18, she refocused her efforts into big mountain skiing.

Her love for the mountains and growing up in nature has led to her actively protecting the outdoors. She currently attends University of Utah, studying environmental law while still competing on the Freeskiing World Tour. During the summer, she rock climbs, kayaks, and even guides rafting trips in Glacier National Park.

Snowboarder

Kelly Clark

Kelly paved the way for all female halfpipe riders today. She is known for continually pushing innovation and amplitude in the halfpipe, allowing her to make history and set new records. In 2011, Kelly was the first female to land a 1080 in competition. Her 70 career wins make her the most decorated snowboard athlete in history, with one of these wins being an Olympic gold.

During the offseason, Kelly can be found biking, surfing, hanging out with friends, watching movies, or reading. She also helps run the Kelly Clark Foundation, which helps youth become successful through snowboarding. This foundation has awarded over $125,000 in grants and scholarships.

Skier

Cody Cirillo

Cody Cirillo is a professional skier out of Breckenridge, CO. He's spent the past few winters competing and filming across the world, all the while attending the University of Southern California where he received a bachelor's degree in Environmental Science and Health. He's passionate about bottomless powder, tacos, and the art of apres ski.

Website

https://jimmychin.com/

Mountaineer

Jimmy Chin

Jimmy Chin thrives in art and adventure. His career ranges from photography, documentary filmmaking, and being a 14-year veteran of The North Face Athlete Team. He has explored untouched places around the world, while photographing some of the most progressive athletes. From first ascents in the Karakoram mountain range to skiing from the summit of Mount Everest, Jimmy has made a name for himself in the outdoor community.

His outdoor photography has been on the cover of National Geographic and gathered recognition from Photo District News, Communication Arts, the American Society of Magazine Editors and the Lowell Thomas Journalism Awards. He shot and directed documentaries and commercial projects for The North Face, Pirelli, Apple, National Geographic, Working Title, and RSA Films. His recent film, Meru, won the Audience Choice Award at the Sundance 2015 Film Festival.

Snowboarder

Callan Chythlook-Sifsof

Snowboarder

Callan Chythlook-Sifsof

Callan was born in Bristol Bay, AK, an area only accessible by air or boat. It was in 2007 that she would emerge from this wilderness and win her first VISA U.S. Snowboardcross Championship. She also took third place in the first world cup of her career the same year. Callan was plagued by an injury in the 2009 season but was still focused on her dream of making the 2010 Olympic Team. This dream would come true a year later when she became the first-ever native Alaskan to do so. Her other accomplishments include a silver in X-Games and return to the World Cup podium.

Skier

Sage Cattabriga-Alosa

Skier

Sage Cattabriga-Alosa

Sage is one of the best-known skiers in the film industry and has the record to back it up. He won Best Male Performance from Powder Magazine in 2004, 2009, and 2011. Every year, Sage works with Teton Gravity Research to produce annual movies, webisodes, and commercial content. Not only is Sage passionate about skiing, but also sustainability, living well, mountain biking, and art.

Through his artistic talents, he produces graphic designs for musicians, designers, and companies such as The North Face and Atomic. Between living in Utah's snowy winters and Portland Oregon's hot summers, both his passions in art and the outdoors are able to thrive.

Snowboarder

David Carrier-Porcheron

Snowboarder

David Carrier-Porcheron

Also known as DCP, David is a professional snowboarder from Quebec, Canada. After riding for Burton Snowboards for 14 years, he started YES snowboards with Romain de Marchi, JP Solberg, and JMZ. DCP is married to former pro snowboarder Megan Pischke, and they have one daughter and one son

Skier

Julian Carr

Julian Carr is known for hitting the biggest cliffs in skiing, with a world record of 210 feet. He has been featured in seven Warren Miller films, received Powder Magazine's Photo of the Year, won the Sickbird Award on the Freeskiing World Tour, and holds two world records in cliff height. Julian is also the founder of Discrete Clothing and a mountain running series called the Peak Series.

Website

http://www.kjerstibuaas.com/

Snowboarder

Kjersti Buaas

Kjersti Buaas is a professional snowboarder from Trondheim, Norway. She has competed on the professional Snowboard Tour for 18 years, and is one of few women who successfully has transitioned from halfpipe and slopestyle, to big air and freeride competitions. She has won medals in the Olympics, X Games & the Us Open & been awarded with many prestigious titles, one of them being "Queen Of Style" from Onboard Magazine. Kjersti is known for always adding extra intention into her style and presence, both on and off the mountain. With her positive, light energy, her enthusiastic attitude and growing passion for health, wellness and the environment, she inspires the snow community and beyond.

In 2015 Kjersti started hosting PRSNT women's adventure retreats together with X Games medalist and TV announcer, Chanelle Sladics. Kjersti is still competing at the top level of snowboarding and recently started studying meditation. She wants to deepen her practice, expand her platform as an athlete and share the tools of meditation with the world.

Skier

Maddie Bowman

Maddie, a South Lake Tahoe Native, put herself into the history books by winning the first Olympic gold medal in women's halfpipe skiing. She also has won seven X-Games medals, with four of those being gold. After a season ending injury in February of 2015, she bounced back in 2016 with an impressive win at the Park City stop of the U.S. Grand Prix. Maddie enjoys just about anything outdoors including mountain biking, hiking, wakeboarding, and backpacking. She is also currently enrolled at Westminster College, which helps keep her mind sharp during the offseason.

Mountain Biker

Casey Brown

Mountain Biker

Casey Brown

Growing up the youngest of five in the remote west coast of southern New Zealand, Casey was quick to take to an outdoor lifestyle that included gathering edibles from the sea and forest, to wrangling sheep and chickens. Her family moved to Revelstoke, BC when Casey was eleven years old and with that move came bigger mountains. During her first few years in Canada, Casey pursued competitive freestyle skiing. Mountain biking was more of a hobby in the beginning, something she enjoyed doing with her family. Casey's brother, Sam – an accomplished pro rider in the early 2000's – introduced Casey to riding early on. She soon found herself shifting her attention to the sport. In 2012 Casey's had a breakout year when she won the Canadian Championships, Queen of Crankworx and 6th at her first DH World Cup. These performances cemented her path to the World Cup Circuit. Many podiums and successes later she is focused on film projects and riding in Crankworx events. She is beyond fired up to keep making a name for herself in the freeride world.

Snowboarder

Gretchen Bleiler

Website

https://www.gretchenbleiler.com/

Snowboarder

Gretchen Bleiler

Gretchen is a 2-time Olympian and Olympic Silver medalist, World Superpipe Champion and 4-time X Games gold medalist, and has been inducted into The Sportswomen of Colorado Hall of Fame and The Action Sports Hall of Fame. She is the winner of the ESPY award for Best Female Action Sports Athlete and National Geographic Adventurer of the Year. She has done modeling, sports commentary, and has been featured in everything from prime time talk shows and national commercials to hundreds of publications worldwide.

Seeing the effects of climate change around the world pushes Gretchen to lobby on Capitol Hill, work with brands to design sustainable products, speak at events like the United Nations Climate Conference (COP21) in Paris, and serve on the board of Protect Our Winters and Aspen Center for Environmental Studies. As a leading female athlete, Gretchen also sits on the board for espnW in order to support their efforts in elevating women in sports. Since transitioning from snowboard competition in 2014, Gretchen is now creating a larger movement; inspiring the art of living extraordinary. She's spearheading this through a company called ALEX that she co-founded with her husband, Chris Hotell. ALEX stands for Always Live Extraordinary and is designed to shift habits and consciousness for a healthy and sustainable world.

Website

https://chrisbenchetler.com/

Skier

Chris Benchetler

Chris grew up in Bishop, CA, starting out as a slopestyle ski racer, but quickly bailed when he realized he could ski powder for a living. Chris now travels the world and skis for Nimbus Independent, a production company he started in 2008 with Eric Pollard, Pep Fujas, and Andy Mahre. He's been featured in films with TGR, Sweet Grass Productions, Warren Miller, and MSP in addition to being one of Skiing Magazines 2010 Skiers of the Years and competing in X-Games Real Ski. When he's not skiing Chris is climbing, biking, surfing, and has been known to do a triathalon or two.

Snowboarder

Hana Beaman

Starting her career in contest riding, Hana has since made the switch to backcountry snowboarding. Her accomplishments include three X-Games silver medals and numerous magazine covers, in addition to producing her own web series titled "P.S. with Hana Beaman" and a film called "Intervals". Outside of snowboarding, Hana loves home improvement, real estate, architecture, and would love to be a doctor some day.

Skier & Mountaineer

Adrian Ballinger

Skier & Mountaineer

Adrian Ballinger

Adrian is Alpenglow Expedition's head guide and founder, and has been guiding full-time for fifteen years. He is the only American to ski two 8,000-meter peaks, was the first person to ski Manaslu, and was the first person to summit three 8,000 meter peaks in three weeks. In addition, Adrian has led over 100 international climbing expeditions on 5 continents. Sharing the mountains with friends and clients is what Adrian lives for. In the foreseeable future, Adrian plans to ski, climb, and guide in the Himalayas, South America, Alaska, and at his home in Squaw Valley.

Freeskier

Ingrid Backstrom

Website

http://www.ingridbackstrom.com/

Freeskier

Ingrid Backstrom

Ingrid graduated from Whitman College with a Bachelor of Arts in Geology, and promptly headed to Squaw Valley, CA to live the ski bum life for a year. After entering a few freeskiing contests, Ingrid decided she had found her niche. Awarded Breakthrough Performance in 2005 in addition to being a ten-time Powder Magazine Reader Poll winner, Ingrid has appeared in films such as Steep, All.I.Can, Into the Mind, 6 Warren Miller films, and The Great Siberian Traverse. She has first descents in Baffin Island, Greenland, and the 20,000-foot Reddomaine Peak in China. When she's not traveling for skiing, Ingrid is at her home in Central Washington where she spends time running, biking, and gardening with her husband and daughter.

Luger

Brittney Arndt

Brittney grew up in Park City, UT and is a member of the US National Luge Team. She was the 2016-17 winner of the Calgary Junior World Cup #2, and is a 2012 Norton Youth B National Champion, and 2015 Norton Jr. National Champion. When Brittney isn't competing she loves doing anything outdoors including sledding, snowboarding, and rock climbing.

Snowboarder

Jamie Anderson

Website

http://www.itsjamieanderson.com/

Snowboarder

Jamie Anderson

Jamie grew up with eight siblings near Sierra Mountain, where her two older sisters introduced her to snowboarding at age 9. Being home-schooled allowed her to be on the mountain almost every day. Jamie rose quickly in the snowboarding world, becoming the youngest Winter X Games medalist at age 15. Since then she become the first ever women's Olympic Slopestyle Gold medalist, snagged 11 X Games medals, was named the women's TTR World Tour Champion in 2008, 2011, 2012 and 2014, and the Winter Dew Cup Champion in 2011 and 2012.

Climber & Mountaineer

Conrad Anker

Website

https://www.conradanker.com/

Climber & Mountaineer

Conrad Anker

Conrad Anker is a legend in the climbing and mountaineering community, where he is renowned for tackling challenging routes throughout the Americas, Himalaya and Antarctica, including multiple first ascents. Conrad lives in Bozeman, Montana, and sits on the board of the Conservation Alliance and the Leadership Institute of Montana State University. Conrad is also vice president of the Alex Lowe Charitable Foundation. He's been a member of the POW Athlete Alliance since 2019.

"Conrad Anker is the leader of The North Face climbing team and a legend in the climbing and mountaineering community, where he is renowned for tackling challenging routes throughout the Americas, Himalayas and Antarctica, including multiple first ascents. Conrad lives in Bozeman, Mont., and sits on the board of the Conservation Alliance and the Leadership Institute of Montana State University. Conrad is also vice president of the Alex Lowe Charitable Foundation."

Website

http://www.tommycaldwell.com/

Climber

Tommy Caldwell

Tommy resides in Estes Park Colorado with his wife Becca, son Fitz and daughter Ingred. He was raised by an adventurous father and mountain guide who taught him to embrace fear and doubt and turn them into inspiration. Given this attitude, Tommy has established some of the hardest routes in the country and free climbed 12 routes on El Capitan in Yosemite.

He believes difficult journeys, with little chance for success, teach him the most. This attitude is no better exemplified than by his first free ascent of the Dawn Wall in January of 2015, and his first ascent of the Fitz Traverse in Patagonia in February of 2014.

"I go into the mountains each day as a way to explore limits and self and to increase my love for the world we live in."

Skier

Aaron Rice

Aaron Rice loves to ski good snow. So much so that in 2016 he broke the world record for most human-powered skiing in a calendar year; climbing and skiing 2.5 million vertical feet. He grew up skiing New England, alpine racing and making weekend trips up north looking for powder stashes in the glades. At the University of Vermont, he studied Environmental Science and spent most mornings in the mountains skiing into the backcountry. After graduation, he spent the next five winters in Alta, UT skiing as much as possible, culminating in the world record.

Since breaking the record, Aaron moved back to Vermont and works at an environmental consulting firm. His goals now are more focused on finding a balance of activities, work, time spent with important people, and giving back to the communities that matter. He is guiding students at UVM and introducing them to the backcountry. He is involved in the local train organizations and working with POW to promote solutions to climate change that will allow us to continue recreating in the places we love. And, of course, he is still skiing most mornings before work, with over 120 days and 35o,000 feet of climbing this most recent season.

Skier

Max Hammer

Max was raised in a cottonwood forest along the Snake River in Jackson, Wy. An adventurous upbringing led to a successful ski racing career, which led to backcountry and alpine pursuits in the Tetons and currently in the Sierra Nevada Mountains. At various points along the way, he graduated from Dartmouth college, married a wonderful woman, had a kid, started a film production company (Houseplant Creative), and moved to Reno, Nevada. Max likes learning, teaching, playing and the feeling of the wind in his hair.

Skiier

Troy Murphy

A Maine native, Troy grew up in the outdoors. His passion for skiing earned him a spot on the U.S. Men's Mogul Team where he traveled on the World Cup Circuit for 5 years. Troy is a 2018 Winter Olympian, 2-time World Championship Team member, 2015 National Champion and 2014 World Cup Rookie of the Year. After stepping back from competition in spring 2018, Troy now pursues a degree at the University of Utah while satisfying his hunger for powder in the backcountry.
Turn Your Passion into Action
We believe in putting a price on carbon to reduce emissions, mitigate climate change and account for the actual costs.